Warum lehnt Ronaldo kohlensäurehaltige Erfrischungsgetränke ab?
Während Messi und viele andere Spieler süchtig nach kohlensäurehaltigen Erfrischungsgetränken waren, sagte Ronaldo nein dazu.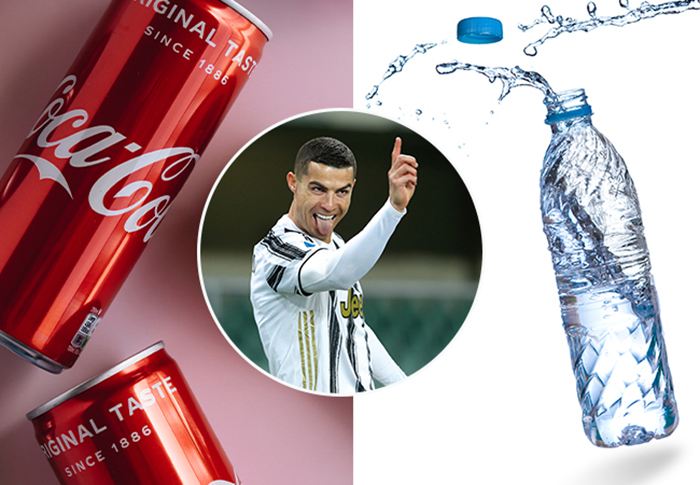 Wenn eine Flasche Coca-Cola neben einen Fußball gestellt wird, erinnert sich wahrscheinlich jeder Fan des Sports an den Vorfall zwischen Ronaldo und der berühmten Marke für Erfrischungsgetränke während der Euro 2020. Obwohl er fünf Tore erzielte und der beste Torschütze des Turniers war Auch am Spielfeldrand weiß der portugiesische Superstar mit seinen Aktionen die Aufmerksamkeit von Medien und Fans auf sich zu ziehen. Ronaldos Weigerung, Coca-Cola zu unterstützen, löste unterschiedliche Reaktionen in den Medien aus und warf die Frage auf, ob Softdrinks von Spielern generell gemieden werden.


Die Geschichte zwischen Ronaldo und Coca-Cola
Wie kam es zum Zusammenstoß zwischen Ronaldo und Coca-Cola bei der Euro 2020?
Während einer Pressekonferenz vor dem Spiel Ungarn gegen Portugal bei der Euro 2020 ereignete sich ein Vorfall, an dem Ronaldo und Coca-Cola beteiligt waren. Zunächst schien alles seinen gewohnten Gang zu gehen, als Ronaldo den Raum betrat. Er entfernte jedoch zwei Coca-Cola-Flaschen, die deutlich mit dem Etikett des Sponsors gekennzeichnet waren, vor der Kamera. Gleichzeitig sagte er "agua", was auf Portugiesisch "Wasser" bedeutet, was impliziert, dass er lieber Mineralwasser als Coca-Cola trinkt. Es wird angenommen, dass Ronaldo, der der Aufrechterhaltung seiner Fitness und Leistung Priorität einräumt, im Rahmen seines Engagements für einen gesunden Lebensstil Erfrischungsgetränke vermeidet.
Die Anziehungskraft des "Krieges" zwischen Ronaldo und Coca-Cola
Mehrere renommierte Mineralwassermarken, darunter Evian, nutzten die Popularität des portugiesischen Fußballers, um für ihre Produkte zu werben. Sie teilten ein Video mit dem Titel "Ronaldo vs. Coca-Cola" auf Twitter und begleiteten es mit den Hashtags #Stayhydrated, #DrinkTrue und #CR7. Das Video hob die potenziellen Gesundheitsrisiken hervor, die mit dem Konsum von zuckerhaltigen Getränken wie Coca-Cola verbunden sind.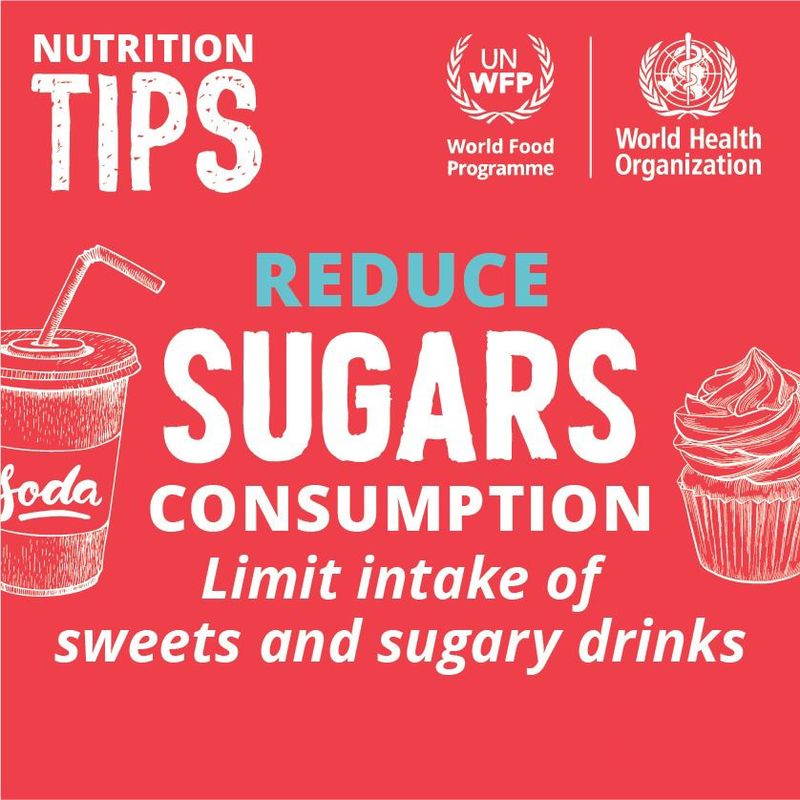 Kampagne der Weltgesundheitsorganisation (WHO) zur Reduzierung der Zuckeraufnahme in der Ernährung

Dieser Vorfall wurde auch von der Weltgesundheitsorganisation (WHO) genutzt, um das Bewusstsein dafür zu schärfen, wie wichtig es ist, einen gesunden Lebensstil aufrechtzuerhalten, indem man die Aufnahme von Zucker in der Ernährung einschränkt.
Ronaldo und ein gesunder Lebensstil
Nur wenige Spieler in der Welt des Fußballs haben so viel Bewunderung für ihre körperlichen Eigenschaften und ihr Engagement für ihren Beruf auf sich gezogen wie Cristiano Ronaldo. Der Portugiese und Al-Nassr-Spieler verfügt über ein außergewöhnliches Spektrum an athletischen Fähigkeiten, darunter blitzschnelle Geschwindigkeit und Wendigkeit, elitäres Fluggeschick und bemerkenswerte Kraft. Allerdings ist Ronaldos aktueller muskulöser Körperbau weit entfernt von dem schlaksigen Jugendlichen, der 2003 von Sporting zu Manchester United kam. Die Verwandlung ist bemerkenswert.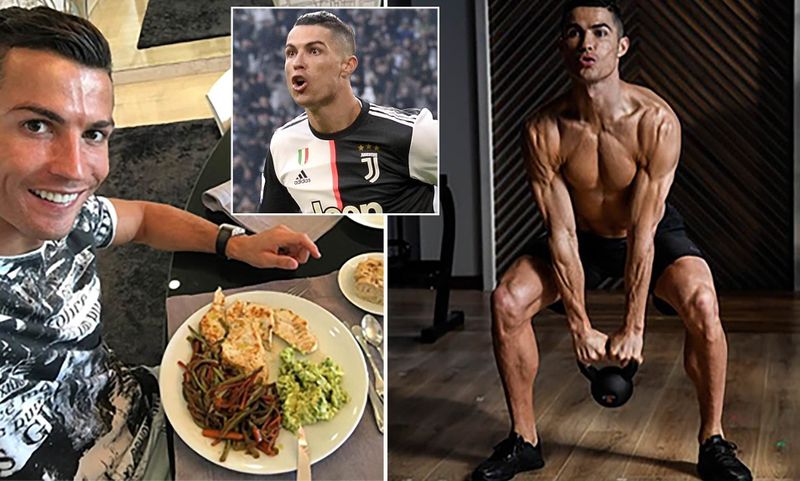 Ronaldo verfolgt immer den gesunden Lebensstil
Wie trainiert Cristiano Ronaldo? Zunächst einmal ist es wichtig, sich vor dem Training aufzuwärmen, um das Verletzungsrisiko zu minimieren. Im Fitnessstudio teilt Ronaldo seine Trainingsroutine zwischen Herz-Kreislauf-Übungen wie Laufen und Rudern sowie Gewichtheben auf. Laut Ronaldo ist es entscheidend, "abzuwechseln", um die Routine spannend zu halten und sicherzustellen, dass alle Körperteile gezielt trainiert werden, was zu einer Verbesserung sowohl der Kraft als auch der Ausdauer führt. Auf dem Spielfeld stehen hochintensive Übungen im Vordergrund, um Spielszenarien zu simulieren. Es ist wichtig zu beachten, dass Ronaldos Workouts nicht auf seine Trainingseinheiten beschränkt sind.

Ronaldos Hingabe an seine Ernährung ist keine Überraschung. Er arbeitet seit seiner Zeit bei Real Madrid mit einem persönlichen Ernährungsberater zusammen und isst sechs kleine Mahlzeiten am Tag, wobei jede Mahlzeit alle drei bis vier Stunden stattfindet. Seine Ernährung besteht hauptsächlich aus mageren Proteinen, Früchten und Fisch, wobei seine Lieblingsfische Schwertfisch, Wolfsbarsch und Dorade sind. Ronaldos Lieblingsgericht ist Bacalhau a Braz, eine Mischung aus Kabeljau, Zwiebeln, dünn geschnittenen Kartoffeln und Rührei. Wenn er auswärts isst, bestellt er oft Steak und Salat und besteht immer auf frisches Essen statt Tiefkühlkost. Zum Frühstück genießt Ronaldo Käse, Schinken, fettarmen Joghurt, viel Obst und Avocado-Toast.
Andere Spieler mit kohlensäurehaltigen Erfrischungsgetränken
Trinken Spieler gerne kohlensäurehaltige Erfrischungsgetränke?
Ja, viele Spieler bevorzugen neben gesunden Lebensmitteln wie Joghurt und Brot auch kohlensäurehaltige Getränke. Dies gilt im Sport nicht als Tabu, und die Zahl der Sportler, die Coca-Cola und andere kohlensäurehaltige Getränke konsumieren, nimmt zu. Solche Getränke können positive Energie liefern und helfen, die Ausdauer während hochintensiver Trainingseinheiten zu steigern. Forscher des Australian Institute of Sport fanden heraus, dass sechs von elf Radsportteams, die an der US-Meisterschaft teilnahmen, während des Rennens regelmäßig Coca-Cola zu sich nahmen. Im Fußball wurde Granit Xhaka gesehen, wie er bei der Euro 2020 offen Coca-Cola trank, kurz bevor er ins Elfmeterschießen gegen Frankreich ging. Er benutzte das Getränk, um die Stimmung seiner Teamkollegen zu steigern und sich mit Energie zu versorgen.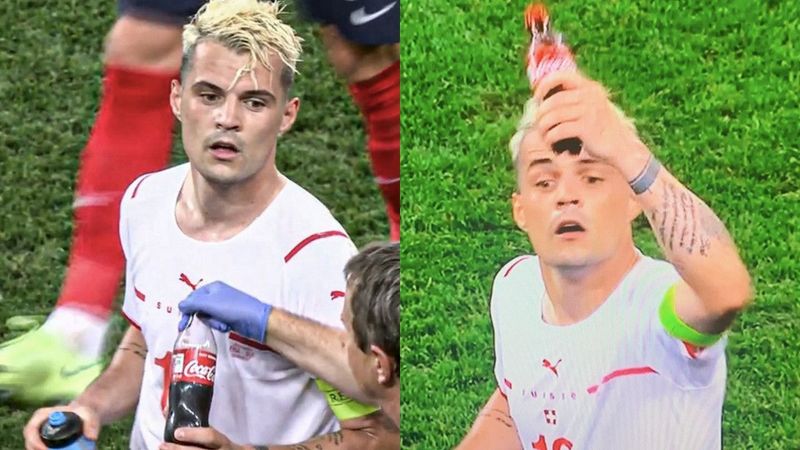 Xhaka hat nach dem Sieg Frankreichs bei der EURO 2020 Coca Cola getrunken

Selbst nachdem sich die Schweiz ihren Platz in der nächsten Runde gesichert hatte, wurde Xhaka gesehen, wie er glücklich an Coca-Cola nippte, um zu feiern. Es ist unklar, ob dies ein subtiler Schlag auf Ronaldos jüngste Aktionen war oder ob der Mittelfeldspieler von Arsenal einfach die Angewohnheit hat, während der Spiele kohlensäurehaltige Getränke zu konsumieren. Messi ist ein weiterer überraschender Athlet mit einer Vorliebe für kohlensäurehaltige Erfrischungsgetränke. Laut dem ehemaligen Barca-Trainer Carles Rexach war der argentinische Superstar als junger Spieler einst Coca-Cola-süchtig. Glücklicherweise konnte Pep Guardiola eingreifen und Messi helfen, mit der Gewohnheit zu brechen, was letztendlich seine Karriere rettete. Allerdings ist es nie einfach, eine Sucht zu durchbrechen. Es gab Fälle, in denen Messi beim diskreten Genuss des Getränks erwischt wurde.




Ist kohlensäurehaltiges Erfrischungsgetränk ein schädliches Getränk für Sportler oder Spieler?
Kohlensäurehaltige Erfrischungsgetränke sind oft eine beliebte Wahl, um den Durst nach sportlichen Aktivitäten zu löschen. Sie gelten jedoch nicht als wohltuende Getränke. Laut Vandana Sheth, einer Vertreterin der Akademie für Ernährung und Diätetik, kann der schnelle Anstieg und Abfall des Zuckerspiegels im Körper, der durch den Zuckerzusatz in kohlensäurehaltigen Getränken verursacht wird, bei Sportlern und Spielern langfristig zu Müdigkeit und sogar Magenverstimmung führen . Darüber hinaus sind kohlensäurehaltige Getränke dafür bekannt, dass sie zur Gewichtszunahme beitragen, weshalb viele Athleten und Spieler sie meiden. Trotzdem können kohlensäurehaltige Erfrischungsgetränke, wenn sie in Maßen konsumiert und nicht missbraucht werden, eine Energiequelle für Athleten und Spieler sein.


Lustiges "Studium" über COCA-COLA UND FUSSBALL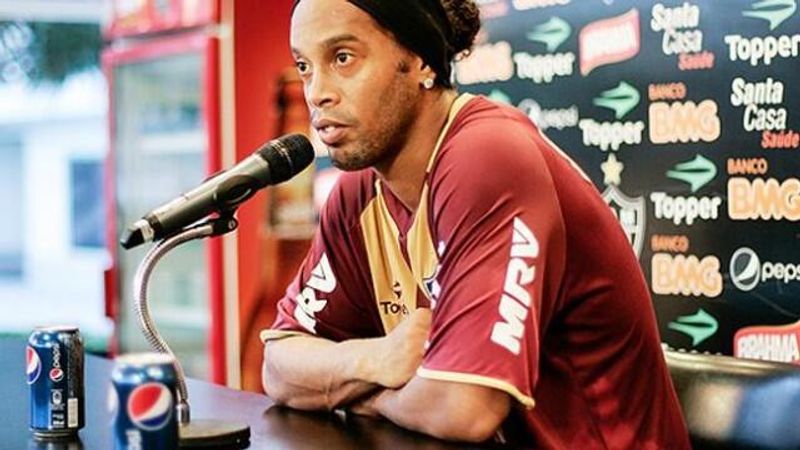 Ronaldinho vergaß, dass er einen Handelsvertrag mit Coca-Cola hatte
Als Anhänger des Fußballs kennen viele von uns die interessante Geschichte von Coca-Cola und dem legendären Ronaldinho. In seiner Blütezeit war der Brasilianer das Gesicht der Marke Coca-Cola. In einer Pressekonferenz vergaß er jedoch seine entscheidende Verpflichtung und trank gelassen aus einer vor ihm stehenden Pepsi-Dose. Das war ein großer Fehler, denn Pepsi ist einer der größten Konkurrenten von Coca-Cola. Aufgrund dieses Fehlers erlitt Ronaldinho erhebliche Konsequenzen. Nicht nur sein Vertrag mit Coca-Cola wurde gekündigt, er musste auch eine Entschädigung von bis zu 7,2 Milliarden RP zahlen.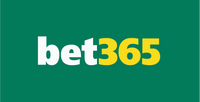 Soccer Accumulator Bonus!
Up to 70% bonus for accumulators on selected leagues at bet365. Applies to pre-match accumulators of 3+ selections on the standard Full Time Result, Both Teams to Score or Result/Both Teams To Score markets only. Bonus percentage is dependent on number of selections. Bonus capped at £100k and applied to returns.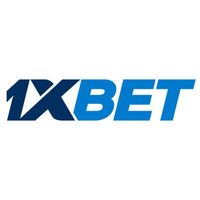 100% bonus on the 1st deposit up to 100$
Looking for a great way to kickstart your online betting experience? Look no further than 1xBet, where you can enjoy a fantastic 100% bonus on your first deposit of up to $100! With this amazing promotion, you'll have double the funds to play with when you sign up and make your first deposit.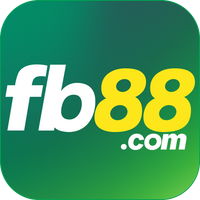 Enjoy 100% Bonus upto 100$
Looking for a great way to boost your online gaming experience? Look no further than FB88! For a limited time, we're offering an incredible promotion that's sure to put a smile on your face. When you sign up and make your first deposit, you'll receive a 100% bonus of up to $100!