Contes Zeit bei Spurs ist abgelaufen – Wer soll seinen Platz einnehmen?
Tottenhams zukünftiger Manager: Pochettino, Thomas Tuchel und die anderen Kandidaten für die Nachfolge von Tottenhams Manager Antonio Conte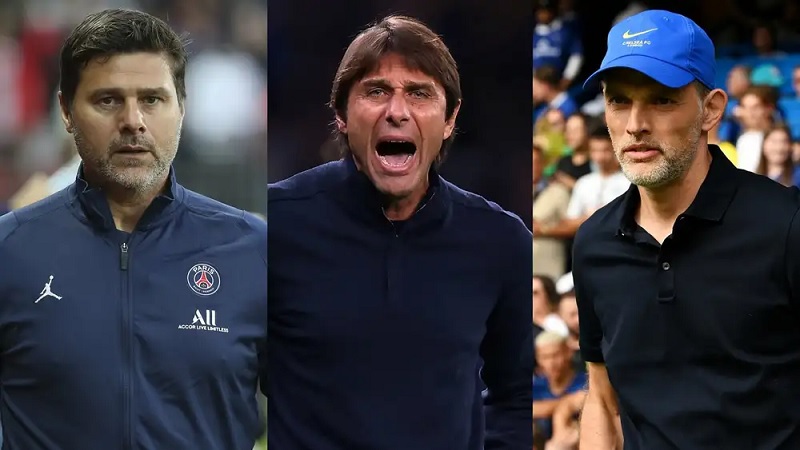 Im Norden Londons scheint in den nächsten Monaten ein Wechsel auf der Trainerbank bevorzustehen. Die Frage ist, wer wäre der geeignetste Kandidat? Trotz Tottenhams Niederlage gegen den AC Milan in der Champions League am Mittwoch war bereits klar, dass die Position von Antonio Conte als Trainer des Klubs auf Dauer nicht gesichert ist.
Contes Vertrag im Norden Londons läuft am Ende der Saison aus, und da die Chancen des Teams, sich für die Champions League der nächsten Saison zu qualifizieren, ungewiss sind, werden die Fans zunehmend unzufrieden mit seinen Methoden. Obwohl sich der ehemalige Inter- und Juventus-Trainer vollständig von der Operation zur Entfernung der Gallenblase erholt hatte, gelang es ihm nicht, ein Comeback an der Seitenlinie für das Rückspiel des Achtelfinals der Spurs gegen Milan zu inspirieren.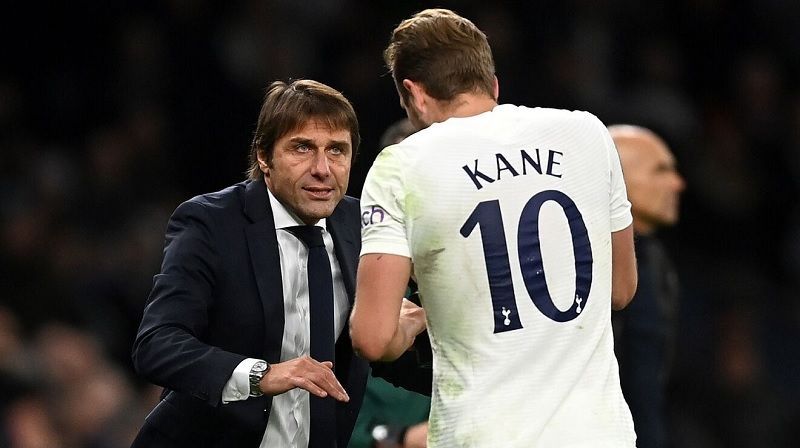 Contes Vertrag im Norden Londons läuft am Ende der Saison aus
Infolgedessen haben sich die Fans nach der 0: 1-Gesamtniederlage des Teams gefragt, an wen sich Tottenham wenden kann, wenn Contes Amtszeit zu Ende geht. Gibt es einen Manager, der die defätistische Kultur des Clubs ändern kann, die trotz der enormen Ressourcen und der erstklassigen Infrastruktur, die ihm zur Verfügung stehen, tief verwurzelt zu sein scheint? Es gibt viele Kandidaten, und GOAL ist hier, um ihre Qualifikationen zu bewerten, da sich Tottenham einer weiteren neuen Ära zu nähern scheint.
Mauricio Pochettino
Ganz oben auf der Liste steht Mauricio Pochettino, ein argentinischer Taktiker und derzeit Free Agent, der der Transformation der Spurs am nächsten kam. Paris Saint-Germain beschloss, Pochettino nach einer weiteren erfolglosen Champions-League-Saison im vergangenen Sommer zu entlassen, und es gibt Gerüchte über seine sensationelle Rückkehr nach Nord-London.
Während seiner fünfjährigen Amtszeit bei Tottenham führte der 50-Jährige das Team zum Finale des Ligapokals und der Champions League, mit einem zweiten Platz in der Premier League, bevor er im November 2019 von seinen Aufgaben entbunden wurde.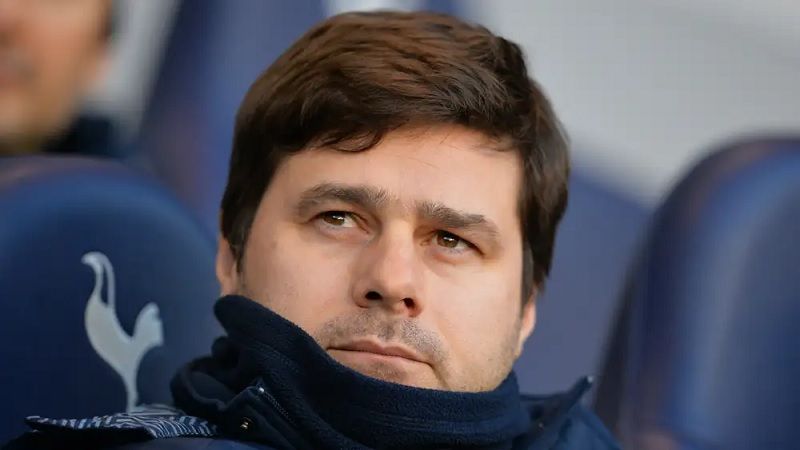 Ganz oben auf der Liste steht Mauricio Pochettino
Pochettino hat jetzt die Erfahrung, drei der weltbesten Spieler zu managen, darunter Lionel Messi, Kylian Mbappe und Neymar, was für Spurs-Vorsitzenden Daniel Levy verlockend sein könnte, ihm eine zweite Chance zu geben.
Tottenhams Leistung hat sich seit Pochettinos Abgang verschlechtert, wobei Jose Mourinho, Nuno Espirito Santo und Conte alle nicht die gleiche Konstanz liefern konnten, was eine zunehmend desillusionierte Fangemeinde hinterlässt. Eine Heimkehr von Pochettino könnte dem Team einen dringend benötigten Auftrieb geben.
Luis Enrique
Der ehemalige Manager der spanischen Nationalmannschaft, der für seinen legendären Status bei Barcelona bekannt ist, sucht nun eine Anstellung. Er wurde nach der überwältigenden Leistung Spaniens bei der Weltmeisterschaft 2022 von seiner Position entlassen, wo sie im Achtelfinale von der unerwarteten Mannschaft Marokkos im Elfmeterschießen eliminiert wurden. Es sind jedoch seine früheren Erfolge mit Barcelona, ​​die sein Trainerprofil hervorheben.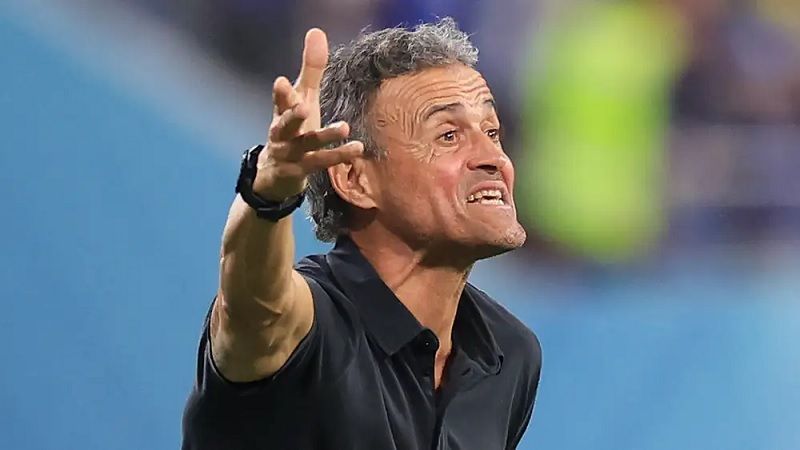 Luis Enrique ist bekannt für seinen legendären Status bei Barcelona
Während seiner Amtszeit zwischen 2014 und 2017 führte Luis Enrique das Team zu zwei La Liga-Titeln sowie der Champions League und gewann sechs weitere Trophäen. Laut Berichten von The Athletic steht er derzeit, genau wie Conte, ganz oben auf der Liste der bevorzugten Führungsziele von Sportdirektor Fabio Paratici. Während der Spanier Contes Intoleranz gegenüber Unsinn teilt, bleibt abzuwarten, ob er seinen Erfolg in der hart umkämpften Premier League wiederholen kann.
Steve Cooper
Berichten zufolge wird Steve Cooper, der Cheftrainer von Nottingham Forest, als potenzieller Nachfolger von Conte bei Tottenham in Betracht gezogen. Der Vorstand der Spurs schätzt den Waliser sehr, der Forest in der vergangenen Saison zu einer erfolgreichen Aufstiegskampagne geführt hat und es geschafft hat, sie nach einer umfassenden Sommerüberholung in der Premier League wettbewerbsfähig zu halten, obwohl er mit einem großen Kader umgehen musste.
Cooper hat sich als fähiger Mann-Manager etabliert und könnte möglicherweise die leistungsschwachen Spurs-Spieler motivieren. Im Oktober unterschrieb er jedoch einen neuen Dreijahresvertrag bei Forest und lässt sich möglicherweise nicht so leicht zum Abgang überreden.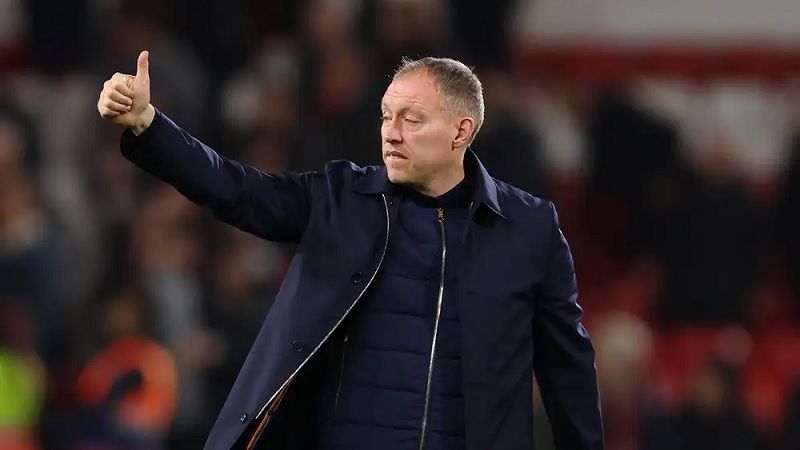 Steve Cooper gilt als möglicher Nachfolger von Conte bei Tottenham
Es könnte auch potenzielle Probleme zwischen Cooper und dem Vorsitzenden von Tottenham, Daniel Levy, geben, da Cooper mit seinem taktischen Ansatz und seinen Ideen eher starr ist. Jegliche Meinungsverschiedenheiten könnten möglicherweise zu weiteren Problemen hinter den Kulissen führen.
Thomas Tuchel
Berichten zufolge könnte Thomas Tuchel, der arbeitslos ist, seit er im vergangenen September von Chelsea kurzerhand entlassen wurde, möglicherweise nach London zurückkehren, um seinen Erzrivalen zu verwalten. Dieser Schritt wäre ähnlich dem des ehemaligen Chelsea-Chefs Antonio Conte, der 2021 umstritten zu Tottenham wechselte. Tuchel hat möglicherweise nicht das Bedürfnis, seinem ehemaligen Verein treu zu bleiben, nachdem er trotz der Lieferung der Champions League, des UEFA-Superpokals, entlassen wurde. und Klub-Weltmeistertitel.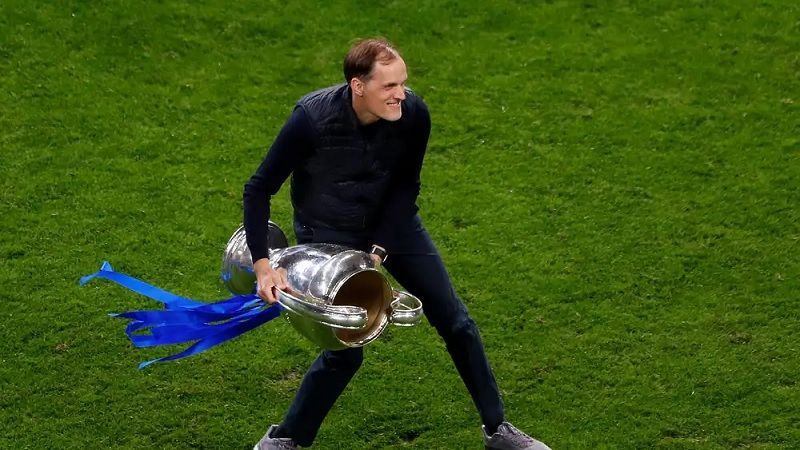 Thomas Tuchel könnte möglicherweise nach London zurückkehren, um seinen Erzrivalen zu verwalten
Vor seiner Amtszeit bei Chelsea hatte Tuchel ähnliche Erfolge bei PSG und führte sie zu ihrem ersten Champions-League-Finale und aufeinanderfolgenden Ligue-1-Titeln. Auch bei Borussia Dortmund beeindruckte er zu Beginn seiner Trainerkarriere. Obwohl Tuchel den gewünschten Stammbaum hat, hatte er Berichten zufolge Meinungsverschiedenheiten mit früheren Vereinen in Bezug auf Transferpläne und Spielerbeziehungen.
Trotzdem könnten die Vorteile der Ernennung von Tuchel die Risiken überwiegen, und es wäre ratsam für Spurs, schnell zu handeln, da PSG versuchen könnte, ihn im Sommer zurückzuholen.
Oliver Gläser
Oliver Glasner, der Trainer von Eintracht Frankfurt, macht beeindruckende Fortschritte auf dem Weg zu einem der Top-Trainer in Europa. 2021 wechselte er nach zwei erfolgreichen Jahren in Wolfsburg ins Waldstadion und führte die Eintracht gleich in seiner ersten Saison zu einem unerwarteten Sieg in der Europa League.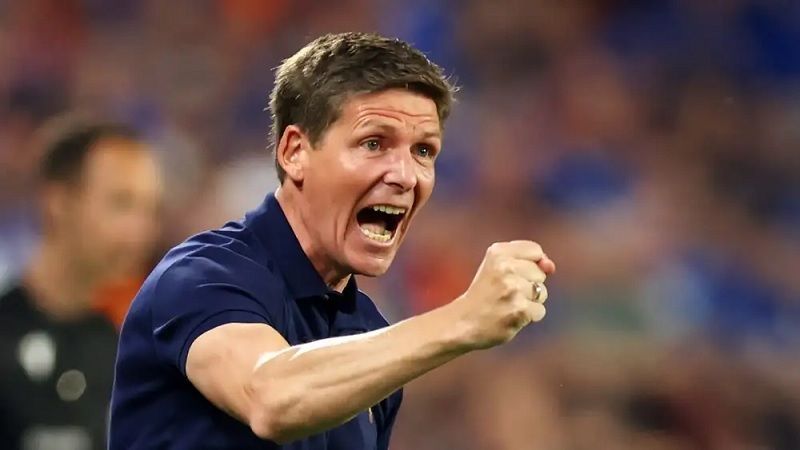 Oliver Glasner entwickelt sich zu einem der Top-Trainer in Europa
Derzeit strebt Glasners Team nach einem Top-4-Ergebnis in der Bundesliga, und sein hochwirksames Pressingsystem hat die Aufmerksamkeit der Tottenham-Führungskräfte auf sich gezogen. Angesichts der Tatsache, dass sein Vertrag 2024 ausläuft, könnten Spurs den 48-Jährigen als attraktive Option ansehen, da sie keine erhebliche Abfindung zahlen müssten, um seine Dienste zu sichern.
Roberto de Zerbi
Als Graham Potter zu Beginn der Saison Brighton zu Chelsea verließ, gab es Bedenken, dass alle im Amex-Stadion erzielten Fortschritte verloren gehen würden. Die Seagulls erreichten jedoch in der Saison 2021/22 mit dem neunten Platz ihr bisher bestes Ergebnis in der Premier League. Um diesen Standard aufrechtzuerhalten, holten sie Roberto De Zerbi, den ehemaligen Manager von Shakhtar Donetsk.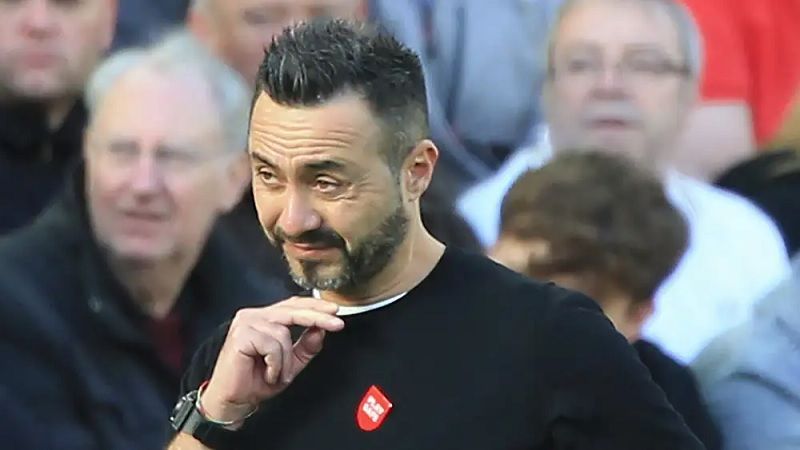 De Zerbis Arbeit an der Südküste hat die Funktionäre von Tottenham beeindruckt
Überraschenderweise hat De Zerbi Brighton zu noch größeren Höhen geführt, und sie belegen derzeit nach 23 Spielen den achten Platz in der Ligatabelle. Sie liegen sieben Punkte hinter Tottenham Hotspur, die auf dem vierten Platz liegen, aber drei Spiele in der Hand haben. De Zerbis Arbeit an der Südküste hat die Funktionäre von Tottenham beeindruckt, und wenn er seine derzeitige Form beibehält, ist es unvermeidlich, dass er diesen Sommer zu einem größeren Verein wechselt.
Spurs könnte jedoch einige Vorbehalte gegen die Ernennung des 43-Jährigen haben, da Nuno nach einem ähnlichen Wechsel von Wolves im Sommer 2021 kläglich gescheitert war.
Graham Potter
Kommen wir zum nächsten Punkt auf der Liste: Potter, der aus Erfahrung gelernt hat, dass ein Traumjob nicht immer so wünschenswert ist, wie es scheint, insbesondere nachdem er in einem kleineren Club hervorragende Dienste geleistet hat. Derzeit steht Potter unter immensem Druck, wobei wohl nur Conte unter den Managern der Premier League mehr Belastungen ausgesetzt ist.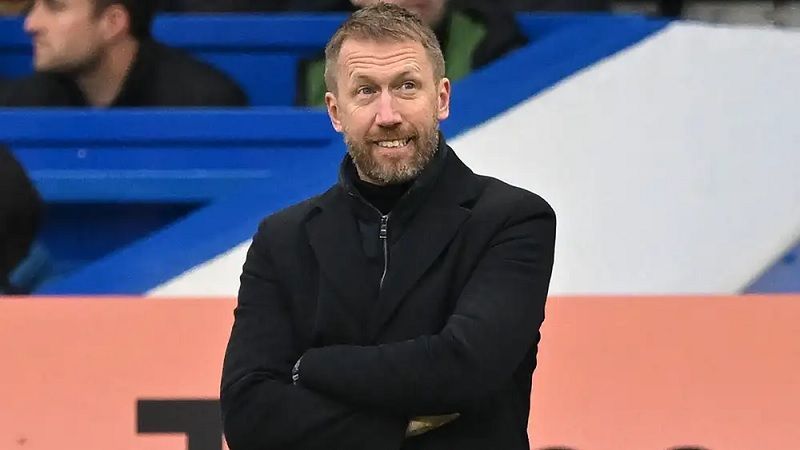 Weiter zum nächsten Punkt auf der Liste, wir haben Potter
Seine Zeit bei Chelsea war bisher katastrophal, trotz des beispiellosen Fünfjahresvertrags, der ihm bei seinem Beitritt zum Team angeboten wurde. Gerüchte deuten darauf hin, dass die von Todd Boehly geführte Eigentümergruppe erwägen könnte, die Vereinbarung zu zerreißen, wenn er nicht in der Lage ist, das Schicksal des Teams bald zu wenden. Wenn Potter von Chelsea entlassen wird, könnte er für die Position bei Spurs in Betracht gezogen werden.
Berichten zufolge lehnte er jedoch das Angebot des Clubs vor Nunos Ernennung ab, und angesichts seiner schlechten Bilanz bei den Blues wäre er wahrscheinlich eine unpopuläre Wahl unter den Fans.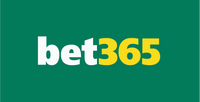 Soccer Accumulator Bonus!
Up to 70% bonus for accumulators on selected leagues at bet365. Applies to pre-match accumulators of 3+ selections on the standard Full Time Result, Both Teams to Score or Result/Both Teams To Score markets only. Bonus percentage is dependent on number of selections. Bonus capped at £100k and applied to returns.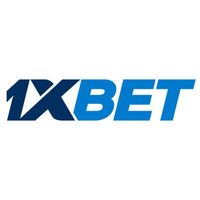 100% bonus on the 1st deposit up to 100$
Looking for a great way to kickstart your online betting experience? Look no further than 1xBet, where you can enjoy a fantastic 100% bonus on your first deposit of up to $100! With this amazing promotion, you'll have double the funds to play with when you sign up and make your first deposit.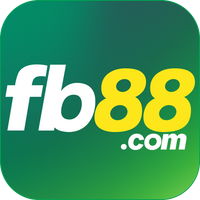 Enjoy 100% Bonus upto 100$
Looking for a great way to boost your online gaming experience? Look no further than FB88! For a limited time, we're offering an incredible promotion that's sure to put a smile on your face. When you sign up and make your first deposit, you'll receive a 100% bonus of up to $100!