Bayer Leverkusen vs. Ferencvaros Endstand, Ergebnis (UEFA Europa League): Deutsche Repräsentativklasse
Bayer Leverkusen – Ferencvaros Endstand, Ergebnis (UEFA Europa League): Im Achtelfinale der UEFA Europa League fügte Bayer Leverkusen dem ungarischen Meister eine 0:2-Hinspielniederlage zu und beendete damit die seit elf Spielen ungeschlagene Serie von Ferencváros alle Wettbewerbe (UEL).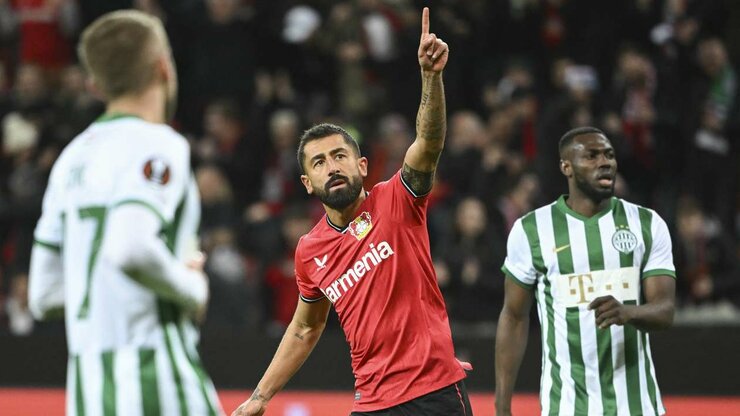 Bayer Leverkusen gegen Ferencvaros Höhepunkte
Bayer Leverkusen sicherte sich im Achtelfinal-Hinspiel der UEFA Europa League in der BayArena durch Tore von Kerem Demirbay und Edmond Tapsoba einen 2:0-Sieg über Ferencvaros. Obwohl Leverkusen in der Play-off-Runde einen Rückstand im Hinspiel aufholen musste, um Monaco im Elfmeterschießen zu besiegen, ging Leverkusen gegen Ferencvaros früh in Führung, als Demirbay traf, nachdem Piero Hincapies erster Schuss nach einem Fehler von Torhüter Denes Dibusz geblockt worden war . Ferencvaros hatte durch einen Lattentreffer von Kristoffer Zachariassen die Chance zum Ausgleich, doch Leverkusen behielt die 1:0-Führung in der Halbzeit.
In der zweiten Halbzeit verteidigte Leverkusen gut, um Ferencvaros in Schach zu halten, wobei Eldar Civics Distanzschuss das Tor nicht traf. Moussa Diaby hatte die Möglichkeit, die Leverkusener Führung zu verdoppeln, verfehlte seinen Schuss aber nach einem geschickten Pass von Florian Wirtz aus spitzem Winkel. Das Spiel blieb weitgehend ohne klare Chancen, bis Tapsoba nach einem Freistoßabpraller des eingewechselten Adam Hlozek von der Latte traf und Leverkusen souverän in Führung brachte.
Bayer Leverkusen gegen Ferencvaros Höhepunkte
Bayer Leverkusen vs Ferencvaros Zusammenfassung
Das letzte, was Ferencváros gewollt hätte, war, früh in Rückstand zu geraten, nachdem sie sechs ihrer letzten sieben UEL-Auswärtsspiele heute Abend verloren hatten. Aber die Ungarn trafen dieses Schicksal und waren dabei Meister ihrer eigenen Zerstörung. Florian Wirtz nutzte ein schlechtes Spiel, indem er mit Kerem Demirbay einen Pass tauschte, bevor letzterer die Leverkusener entscheidend in Führung brachte.
Dennoch verlor Ferencváros nach diesem Tor nicht an Schwung, und sie können sich glücklich schätzen, nicht sofort reagiert zu haben, als Kristoffer Zachariassen einen herrlichen Pass von Bálint Vécsei an die Latte knallte. Kurz vor der Pause bedauerten die Gäste die verpasste Chance fast, doch Demirbay, der bereits einmal getroffen hatte, konnte seinen Schuss von der Strafraumgrenze nicht auf das Tor lenken.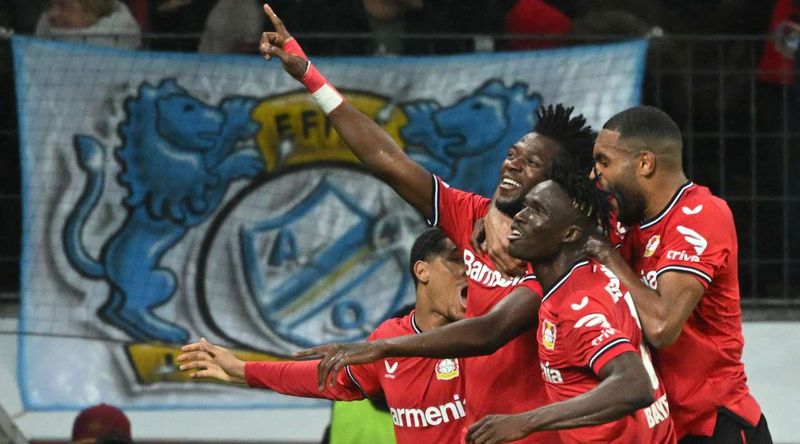 Tapsoba traf in der 86. Minute
Der Druck lag auf Ferencváros, nach der Pause herauszukommen und irgendwie Druck auf die Gastgeber auszuüben, aber sie hatten Mühe, viele klare Chancen herauszuspielen. In Wirklichkeit kam die Werkself dem zweiten Tor des Spiels am nächsten, aber Wirtz, der maßgeblich am ersten Tor des Spiels beteiligt war, schoss einen Versuch am Netz vorbei, als er es hätte besser machen können.
Die BayArena war angespannt, als das Team von Xabi Alonso seinem Vorsprung im Hinspiel näher kam, nachdem es in Europa drei Spiele ohne Sieg hinter sich gebracht hatte. Trotz ihres Nachteils zeigte Ferencváros wenig Eile, etwas zu finden, das er nach Ungarn zurückbringen konnte, und Edmond Tapsoba bestrafte sie schließlich für ihre mangelnde Absicht. Als er den Abpraller eines bösartigen Freistoßes von Adam Hloek nach Hause lenkte, um einen desaströsen Start von Ferencváros' erstem Vorstoß nach der Gruppenphase in einem europäischen Wettbewerb zu verstärken, entschied der Leverkusener Verteidiger das Spiel und möglicherweise sogar das Unentschieden.
Bayer Leverkusen vs Ferencvaros Endstand
| | | | |
| --- | --- | --- | --- |
| | 1H | 2H | Finale |
| Bayer Leverkusen | 1 | 1 | 2 |
| Ferencvaros | 0 | 0 | 0 |
Ziele
Bayer Leverkusen : Demirbay 1:0 (9.), Tapsoba 2:0 (86.)
Bayer Leverkusen vs Ferencvaros bestätigt Aufstellungen
Leverkusen: Hradecky (c) – Tapsoba, Tah, Kossounou – Frimpong, Amiri, Demirbay, Hincapie – Wirtz (89. Schick) – Diaby (71. Hlozek), Azmoun (60. Adli)
Ferencvaros : Dibusz (c) - Botka (Wingo 87'), Knoester, Abena, Civic - Esiti, Vecsei - Traore (Frederiksen 87'), Zachariassen, Marquinhos (Gojak 78') - R. Mmaee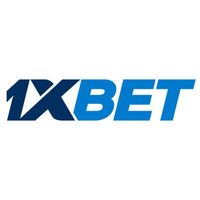 100% bonus on the 1st deposit up to 100$
Looking for a great way to kickstart your online betting experience? Look no further than 1xBet, where you can enjoy a fantastic 100% bonus on your first deposit of up to $100! With this amazing promotion, you'll have double the funds to play with when you sign up and make your first deposit.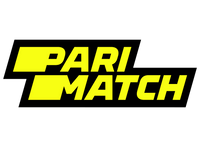 WE DOUBLE YOUR FIRST DEPOSIT - TOP UP $100, GET $200!
Take advantage of our Parimatch promo and double your first deposit! Simply top up your account with $100, and we'll give you an extra $100, for a total of $200 to play with. Don't miss out on this fantastic offer!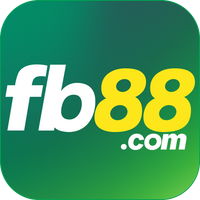 Enjoy 100% Bonus upto 100$
Looking for a great way to boost your online gaming experience? Look no further than FB88! For a limited time, we're offering an incredible promotion that's sure to put a smile on your face. When you sign up and make your first deposit, you'll receive a 100% bonus of up to $100!