Hvorfor nægter Ronaldo kulsyreholdige læskedrikke?
Mens Messi og mange andre spillere var afhængige af kulsyreholdige sodavand, sagde Ronaldo nej til det.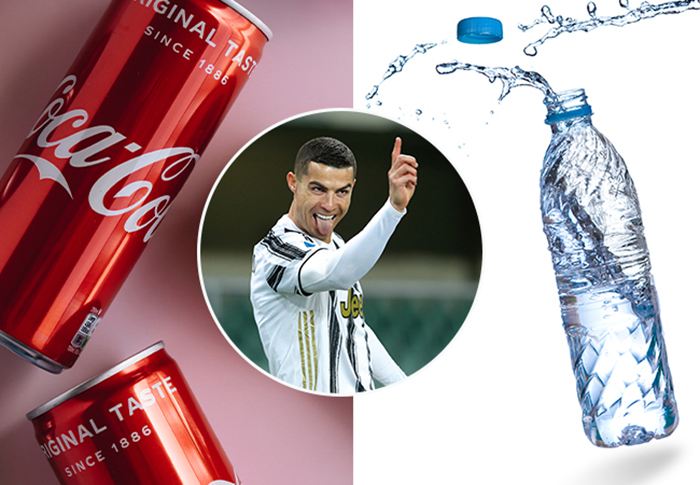 Hvis en flaske Coca-Cola placeres ved siden af ​​en fodbold, vil enhver fan af sporten sandsynligvis huske hændelsen mellem Ronaldo og det berømte læskedrikkemærke under EM 2020. På trods af at have scoret fem mål og været turneringens topscorer, Portugisisk superstjerne ved også, hvordan man tiltrækker medier og fans opmærksomhed med sine handlinger på sidelinjen af ​​banen. Ronaldos afvisning af at støtte Coca-Cola udløste forskellige reaktioner i medierne, hvilket rejste spørgsmålet om, hvorvidt læskedrikke generelt undgås af spillere.


Historien mellem Ronaldo og Coca-Cola
Hvordan stødte Ronaldo sammen med Coca-Cola ved EM 2020?
Under en pressekonference forud for kampen mellem Ungarn og Portugal ved EM 2020, skete der en hændelse, der involverede Ronaldo og Coca-Cola. I første omgang så alt ud til at forløbe som normalt, da Ronaldo kom ind i lokalet. Han fortsatte dog med at fjerne to Coca-Cola-flasker, som var tydeligt mærket med sponsorens etiket, foran kameraet. Samtidig udtalte han "agua", som oversættes til "vand" på portugisisk, hvilket antyder, at han foretrækker at drikke mineralvand i stedet for Coca-Cola. Det menes, at Ronaldo, der prioriterer at bevare sin kondition og præstation, undgår læskedrikke som en del af sit engagement i en sund livsstil.
Tiltrækningen af ​​"krigen" mellem Ronaldo og Coca-Cola
Adskillige kendte mineralvandsmærker, herunder Evian, udnyttede den portugisiske fodboldspillers popularitet til at promovere deres produkter. De delte en video med titlen "Ronaldo vs. Coca-Cola" på Twitter og ledsagede den med hashtagsene #Stayhydrated, #DrinkTrue og #CR7. Videoen fremhævede de potentielle sundhedsrisici forbundet med at indtage sukkerholdige drikkevarer som Coca-Cola.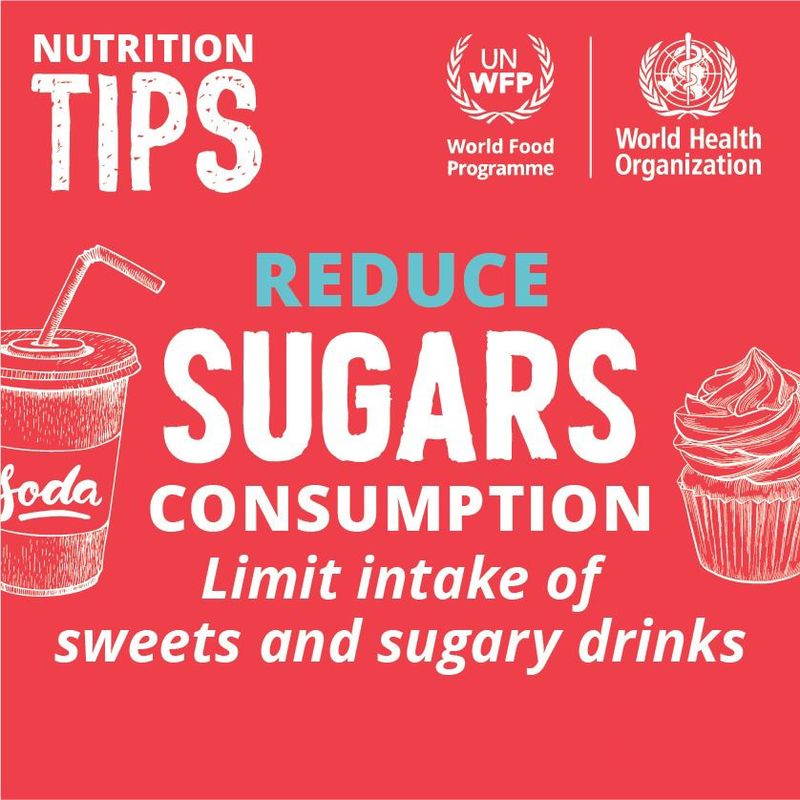 Verdenssundhedsorganisationens (WHO) kampagne om at efterligne indtaget af sukker i ens kost

Denne hændelse blev også brugt af Verdenssundhedsorganisationen (WHO) til at øge bevidstheden om betydningen af ​​at opretholde en sund livsstil ved at begrænse indtaget af sukker i ens kost.
Ronaldo og en sund livsstil
Få spillere i fodboldverdenen har høstet så meget beundring for deres fysiske egenskaber og engagement i deres fag som Cristiano Ronaldo. Portugal- og Al Nassr-spilleren besidder en enestående række af atletiske evner, herunder lynhurtig hastighed og smidighed, elitedygtighed i luften og bemærkelsesværdig kraft. Men Ronaldos nuværende muskuløse bygning er langt fra den ranglede teenager, der først kom til Manchester United fra Sporting i 2003. Forvandlingen er bemærkelsesværdig.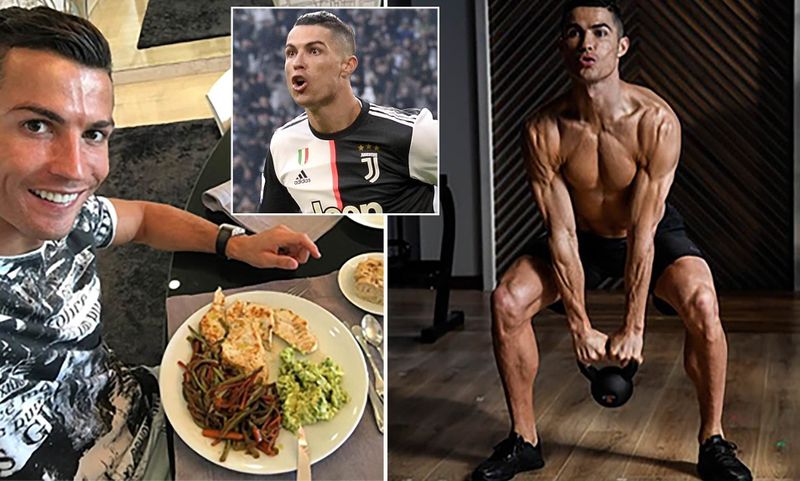 Ronaldo følger altid den sunde livsstil
Hvordan træner Cristiano Ronaldo? Til at begynde med er det vigtigt at varme op før træning for at minimere risikoen for skader. Når han er i fitnesscenteret, deler Ronaldo sin træningsrutine mellem kardiovaskulære øvelser som løb og roning samt vægtløftning. Ifølge Ronaldo er det afgørende at "mixe det sammen" for at holde rutinen engagerende og garantere, at alle kropsdele er målrettede, hvilket fører til forbedringer i både styrke og udholdenhed. På banen er højintensive øvelser det primære fokus for at simulere kampscenarier. Det er vigtigt at bemærke, at Ronaldos træning ikke er begrænset til hans træningspas.

Ronaldos dedikation til sin kost er ingen overraskelse. Han har arbejdet med en personlig diætist siden sin tid i Real Madrid og spiser seks små måltider om dagen, hvor hvert måltid er fordelt hver tredje til fjerde time. Hans kost består hovedsageligt af magre proteiner, frugter og fisk, hvor hans yndlingsfisk er sværdfisk, havbars og brasen. Ronaldos go-to-måltid er bacalhau a braz, som er en blanding af torsk, løg, tynde skiver kartofler og røræg. Når han spiser ude, bestiller han ofte bøf og salat og insisterer altid på frisk mad frem for frossen. Til morgenmad nyder Ronaldo ost, skinke, fedtfattig yoghurt, masser af frugt og avocadotoast.
Andre spillere med kulsyreholdige læskedrikke
Kan spillere lide at drikke kulsyreholdige læskedrikke?
Ja, mange spillere har en præference for kulsyreholdige drikkevarer sammen med sunde fødevarer såsom yoghurt og brød. Dette betragtes ikke som tabu i sport, og antallet af atleter, der indtager Coca-Cola og andre kulsyreholdige drikke, er stigende. Sådanne drikkevarer kan give positiv energi og hjælpe med at øge udholdenheden under træning med høj intensitet. Forskere ved Australian Institute of Sport fandt ud af, at seks ud af 11 cykelhold, der deltog i det amerikanske mesterskab, jævnligt supplerede med Coca-Cola under løbet. I fodbold blev Granit Xhaka set drikke Coca-Cola åbenlyst ved EM 2020, lige før han gik ind i straffesparkskonkurrencen mod Frankrig. Han brugte drinken til at booste sine holdkammeraters humør og give sig selv energi.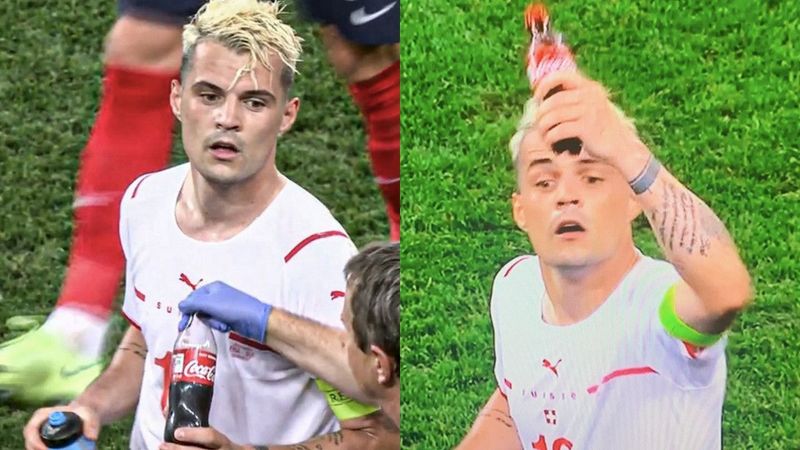 Xhaka drak Coca Cola efter det vindende Frankrig ved EURO 2020

Selv efter at Schweiz sikrede sig deres plads i næste runde, så man Xhaka glad nippe til Coca-Cola for at fejre det. Det er uklart, om dette var et subtilt stik i Ronaldos seneste handlinger, eller om Arsenal-midtbanespilleren simpelthen har en vane med at indtage kulsyreholdige drikkevarer under kampene. Messi er en anden overraskende atlet med en præference for kulsyreholdige læskedrikke. Ifølge den tidligere Barca-træner Carles Rexach var den argentinske superstjerne engang afhængig af Coca-Cola som ung spiller. Heldigvis var Pep Guardiola i stand til at gribe ind og hjælpe Messi med at bryde vanen, som i sidste ende reddede hans karriere. Men at bryde en afhængighed er aldrig en let bedrift. Der har været tilfælde, hvor Messi er blevet fanget i diskret at hengive sig til drikkevaren.




Er kulsyreholdig blød en skadelig drik for atleter eller spillere?
Kulsyreholdige læskedrikke er ofte et populært valg til at slukke tørsten efter sportsaktiviteter. De betragtes dog ikke som gavnlige drikkevarer. Ifølge Vandana Sheth, en repræsentant for Academy of Nutrition and Dietetics, kan den hurtige stigning og fald i sukkerniveauer i kroppen forårsaget af de tilsatte sukkerarter i kulsyreholdige drikkevarer føre til træthed og endda mavebesvær hos atleter og spillere på længere sigt . Desuden er kulsyreholdige drikke kendt for at bidrage til vægtøgning, hvilket er grunden til, at mange atleter og spillere undgår dem. På trods af dette, hvis de indtages med måde og ikke misbruges, kan kulsyreholdige læskedrikke give en energikilde for atleter og spillere.


Sjovt "studie" om COCA-COLA OG FODBOLD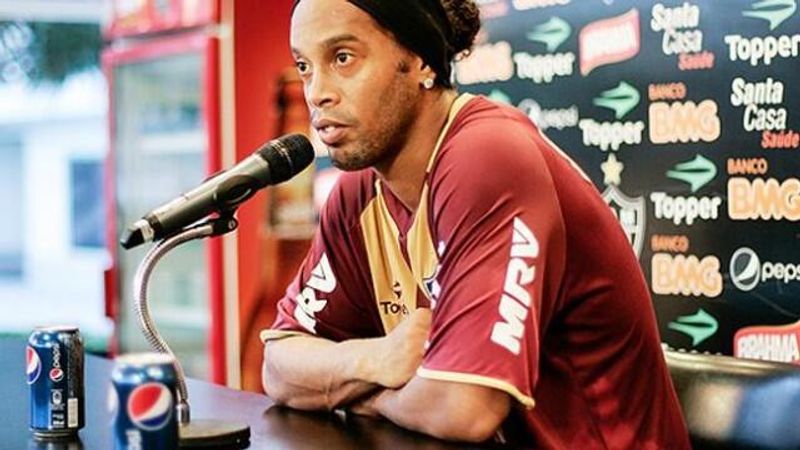 Ronaldinho glemte, at han havde en kommerciel aftale med Coca-Cola
Som tilhænger af fodbold er mange af os bekendt med den interessante historie, der involverer Coca-Cola og den legendariske Ronaldinho. I sin storhedstid var den brasilianske stjerne Coca-Cola-mærkets ansigt. På et pressemøde glemte han dog sin afgørende forpligtelse og drak roligt af en Pepsi-dåse foran ham. Dette var en stor fejl, da Pepsi er en af ​​Coca-Colas største rivaler. På grund af denne fejl led Ronaldinho betydelige konsekvenser. Ikke alene blev hans kontrakt med Coca-Cola opsagt, men han skulle også betale en kompensation på op til 7,2 milliarder RP.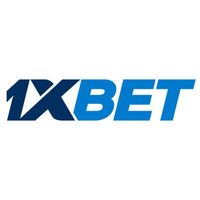 100% bonus on the 1st deposit up to 100$
Looking for a great way to kickstart your online betting experience? Look no further than 1xBet, where you can enjoy a fantastic 100% bonus on your first deposit of up to $100! With this amazing promotion, you'll have double the funds to play with when you sign up and make your first deposit.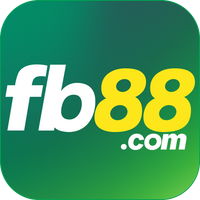 Enjoy 100% Bonus upto 100$
Looking for a great way to boost your online gaming experience? Look no further than FB88! For a limited time, we're offering an incredible promotion that's sure to put a smile on your face. When you sign up and make your first deposit, you'll receive a 100% bonus of up to $100!