Liverpools forglemmelige sæson
Den engelske klubs turbulente sæson fik en forudsigelig afslutning, da de led et bragende nederlag mod Real Madrid på Anfield. Liverpools Champions League-kampagner er konsekvent blevet forpurret af Madrid-baserede klubber. I fire ud af de seneste fem sæsoner har "The Kop" mødt enten Real Madrid eller Atletico Madrid i knockout-runderne og er blevet efterladt med en følelse af vrede. Den eneste sæson, hvor Liverpool ikke mødte nogen af ​​disse hold i Champions League knockout-faserne, var sæsonen, hvor de vandt turneringen (2018-19).
Der er intet mirakel
Træner Jurgen Klopps hold gik ind i anden omgang af Champions Leagues ottendedelsfinale med en skrøbelig tro på, at de kunne lave et comeback. Hvis et hold var klar til at vende udviklingen på Bernabeu, var det Liverpool. Men som mange havde forudset, vaklede havnebyklubbens presse- og angrebsstil igen mod Carlo Ancelottis Real Madrid.
For første gang i tredive år tabte Liverpool med så stor en margin i knockoutfasen af ​​Champions League. De forlod konkurrencen i denne sæson efter at være blevet elimineret af "Los Blancos" med en samlet score på 2-6 over to kampe. Real Madrid spillede forsigtigt i den anden kamp og formåede kun at score ét mål, mest fordi de havde vundet 5-2 på Anfield.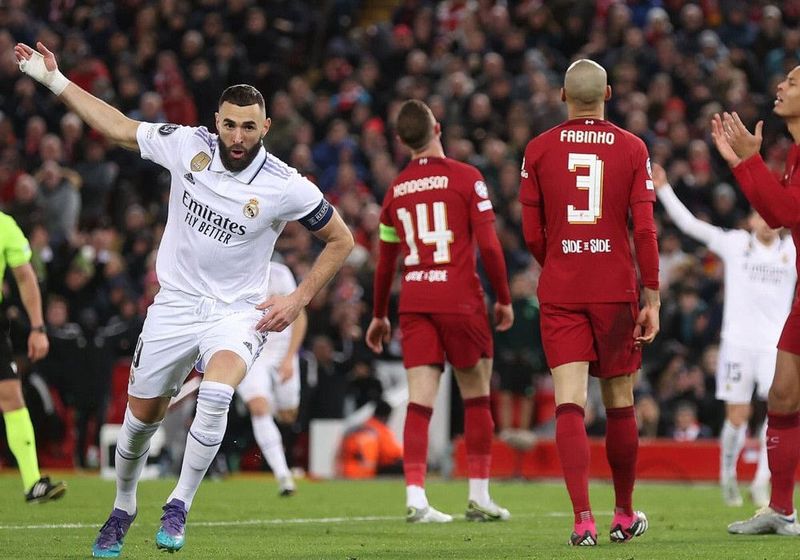 Liverpool har været i en ustabil form i denne sæson
Liverpool fik engang et bemærkelsesværdigt comeback efter at have tabt 0-3 til Barcelona i semifinalerne i Champions League 2018/19. Det var dog, da Klopps hold var på deres højeste, og de spillede den anden omgang på Anfield, understøttet af den lidenskabelige støtte fra deres hjemmefans.
Real Madrid er på den anden side et helt andet forslag. Træner Ancelottis hold spillede en pragmatisk fodboldstil og dominerede kampen fuldstændig. Hvis de spanske giganter ikke vaklede, da de var bagud 0-2 til Liverpool i den første kamp, ​​vil det være svært for dem at spilde deres fordel ved at vinde 5-2 i den anden kamp.
Anden kamp manglede enhver spændende scoringsjagt, da Real Madrids pragmatisme og ædruelighed kvalte gæsternes håb om at få et comeback. Træner Ancelotti forstår vigtigheden af ​​at navigere gennem de uforudsigelige nætter i europæisk fodbold. Det var 18 år siden, da Liverpool berømt slog Ancelottis AC Milan i den uforglemmelige Champions League-finale i Istanbul.
Den "fantasifulde Istanbul-aften" vil for altid være indgraveret i Liverpool-fans' minder, da deres hold lavede et mirakuløst comeback, udlignede og vandt på straffe efter at have været nede med 0-3. Træner Ancelotti udtalte engang, at det var et af de mareridt, han aldrig glemte gennem sin karriere. Den oplevelse fik den italienske strateg til at nærme sig Champions League ottendedelsfinalen med en følelsesløs opførsel.
"Los Blancos" forsvarede stramt og ventede på en mulighed for at kontraangreb mod Liverpool. Det var et kedeligt og forudsigeligt scenarie, men Real Madrid er et hold, der har specialiseret sig i sådanne taktikker.
Liverpools problemer
At miste sig selv
Det nuværende Liverpool-hold er langt fra det, der mødte Barcelona for fire år siden. De kan ikke længere opretholde det samme niveau af passioneret og angribende fodbold, som de viste i deres storhedstid. Denne nuværende version af "The Kop" fremstår træg og livløs.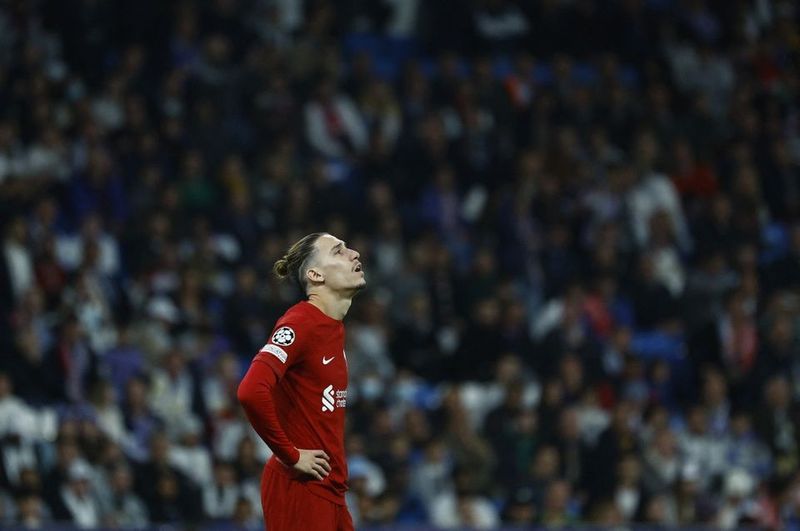 Liverpool holder ikke længere formen
Blot tre dage før deres nederlag på Bernabeu led Liverpool et 0-1-tab til Bournemouth. Selv med træner Jurgen Klopp med deres bedste angribere, kæmpede Liverpool stadig for at skabe nogen meningsfulde chancer og manglede inspiration gennem hele kampen. Som følge heraf ser de ikke ud til at udgøre den store trussel mod de regerende spanske mestre.
Kun Salah er ikke nok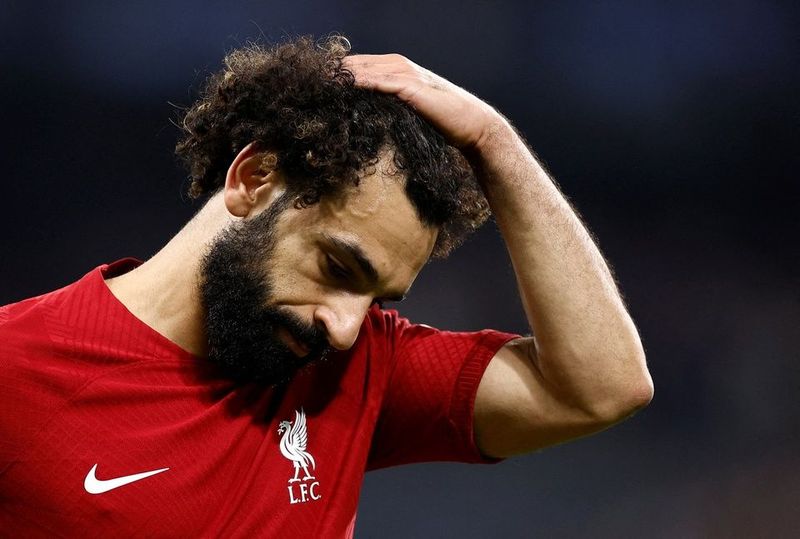 Salah kunne ikke score for at hjælpe Liverpool i 0-1-nederlaget mod Real Madrid
Darwin Nunez og Diogo Jota er begge sikre, så Mohamed Salah kan ikke alene redde holdet. I modsætning til Roberto Firmino udviser Cody Gakpo umodenhed. Den individuelle forringelse af Liverpools offensive spillere er et symptom på et større problem.
Træner Klopp er magtesløs
Træner Klopp kæmper for at inspirere sit hold i denne sæson. Den livlige og passionerede fodbold, der blev hans varemærke, er blevet sløret, og Real Madrids forsvar havde små problemer med at håndtere Liverpool i den anden kamp. Deres spillestil er blevet for ensformig og forudsigelig.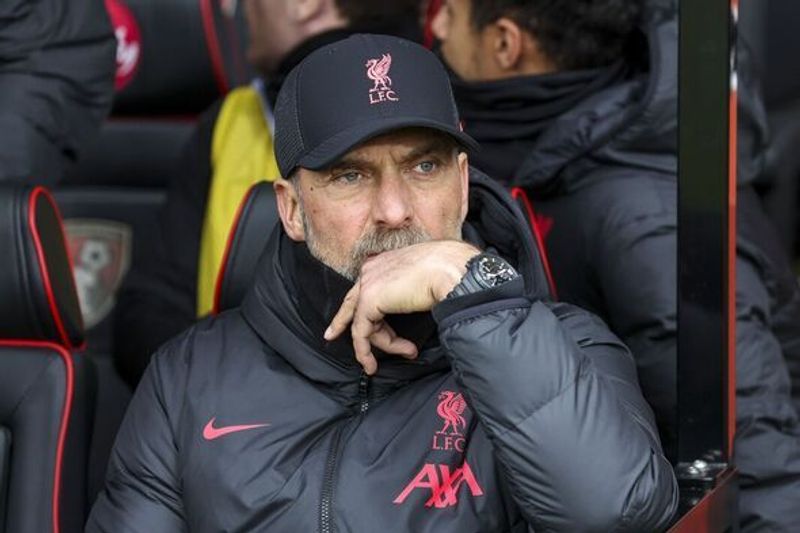 Træner Klopp
Klopps ottende sæson i Liverpool ender sandsynligvis på en trist tone. Holdets fokus vil nu skifte til at sikre en plads i Champions League til næste sæson. Hvis "The Kop" ikke formår at slutte i Premier Leagues top 4 ved udgangen af ​​sæsonen, kan Klopps fremtid i klubben blive sat i tvivl.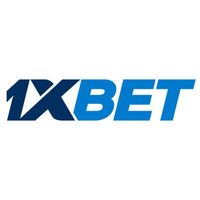 100% bonus on the 1st deposit up to 100$
Looking for a great way to kickstart your online betting experience? Look no further than 1xBet, where you can enjoy a fantastic 100% bonus on your first deposit of up to $100! With this amazing promotion, you'll have double the funds to play with when you sign up and make your first deposit.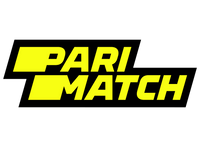 WE DOUBLE YOUR FIRST DEPOSIT - TOP UP $100, GET $200!
Take advantage of our Parimatch promo and double your first deposit! Simply top up your account with $100, and we'll give you an extra $100, for a total of $200 to play with. Don't miss out on this fantastic offer!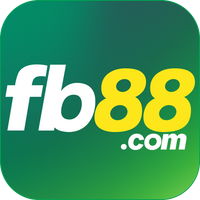 Enjoy 100% Bonus upto 100$
Looking for a great way to boost your online gaming experience? Look no further than FB88! For a limited time, we're offering an incredible promotion that's sure to put a smile on your face. When you sign up and make your first deposit, you'll receive a 100% bonus of up to $100!