Sporting vs Arsenal Football Highlights: Intens frem og tilbage, Lucky Own Goal (Europa League)
(Europa League Highights-video) I den første omgang af Europa Leagues ottendedelsfinale spillede Sporting og Arsenal en utrolig spændende kamp, ​​der så resultatet gå frem og tilbage, især i anden halvleg. Sporting måtte tidligt foretage en udskiftning, da den defensive midtbanespiller Manuel Ugarte modtog tre gule kort og blev udvist. Træner Almorim hentede Hidemasa Morita, en japansk stjerne, til at erstatte ham på midtbanen sammen med Pedro Goncalves. Francisco Trincao og det tidligere Tottenham-vidunderbarn Marcus Edwards spillede på fløjene for at støtte angriberen Paulinho. På den anden side lavede Arsenals Mikel Arteta seks ændringer på holdet, der slog Bournemouth, hvor Reiss Nelson startede foran og nyindkøbet Jakub Kiwior spillede sammen med Saliba i det centrale forsvar.
Sporting var tæt på at tage føringen kun seks minutter inde med en smart offsidefælde af Goncalves på venstre fløj. Efter at være kommet forbi Jorginho og Saliba ramte han stolpen med sit skud. Sporting forsvarede meget godt og frustrerede Arsenal på trods af, at London-holdet havde størstedelen af ​​boldbesiddelsen. Men i det 22. minut scorede Arsenal fra et hjørnespark taget af Vieira. Saliba headede bolden ned og i nettet til 1-0.
Efter Adan lavede en stor redning for at afvise Zinchenkos langskudsindsats i det 27. minut, begyndte Sporting at presse højt op på banen og skubbe deres midterforsvar frem for at deltage i angrebet. De scorede udligningen i det 34. minut fra et hjørnespark. Inacio udnyttede Martinellis dårlige markering og headede bolden i nettet til 1-1.
Slutningen af ​​første halvleg var fuld af spænding, hvor Turner reddede Edwards' venstrebenede skud, og Adan fangede Xhakas hovedstød på mållinjen. I overtid gav Turner næsten et mål til Sporting med en dårlig aflevering direkte til Paulinho, men heldigvis for ham rettede han sin fejl, før nogen anden Sporting-spiller kunne reagere.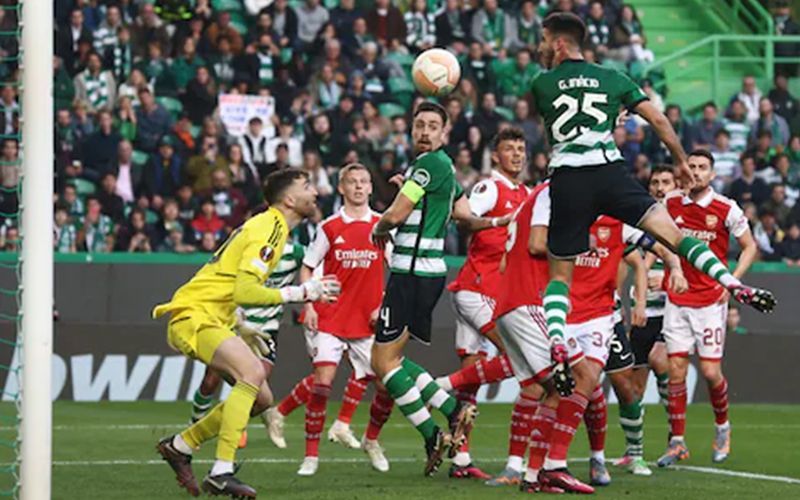 Anden halvleg var lige så spændende, hvor Arsenal pressede på for et mål, men Adan lavede en fantastisk redning for at afvise Martinelli en-mod-en. I det 55. minut angreb Sporting ned langs højre flanke, og Edwards spillede en delikat gennemspilning til Goncalves, hvis skud blev reddet af Turner, men Paulinho var der for at trykke på riposten og give Sporting føringen.
Blot fire minutter senere scorede Martinelli næsten et fantastisk solomål, men St Juste lavede en afgørende tackling for at forhindre ham i at udligne, efter at han havde slået både Sportings forsvarsspillere og Adan. To minutter efter missede Paulinho dog en gylden mulighed for at sætte spillet i seng, da han skød forbi efter at have været igennem på mål.
Et minut senere indkasserede Sporting et meget uheldigt mål. Xhakas langtrækkende skud var uden for mål, men det afbøjede Morita og forbi Adan, som var magtesløs til at stoppe det. To minutter senere gav Vieira næsten Arsenal føringen med et hovedstød fra Tomiyasus indlæg, men Adan lavede en fantastisk redning for at holde stillingen lige.
Efter den chance foretog begge hold udskiftninger, og der var ikke flere klare muligheder for begge sider. Kampen endte uafgjort 2-2, og de to hold mødes i den anden kamp i London den 16. marts for at afgøre, hvem der går videre til kvartfinalen i Europa League.
Kampresultat : Sporting 2-2 Arsenal (halvleg: 1-1)
Målscorere :
Sporting: Inacio 34', Paulinho 55'

Arsenal: Saliba 22', Morita 63' (selvmål)
Startopstillinger :
Sporting: Adan, St Juste, Coates, Inacio, Esgaio, Gonclaves, Morita, Reis, Edwards, Paulinho, Trincao.
Arsenal: Turner, White, Saliba, Kiwior, Zinchenko, Xhaka, Jorginho, Saka, Vieira, Nelson, Martinelli.
Kampstatistik :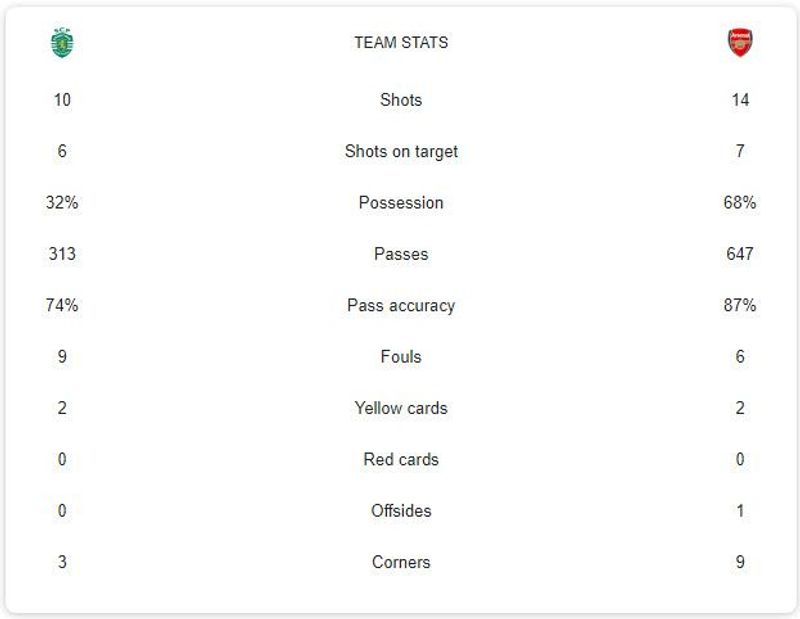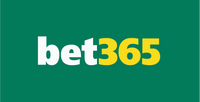 Soccer Accumulator Bonus!
Up to 70% bonus for accumulators on selected leagues at bet365. Applies to pre-match accumulators of 3+ selections on the standard Full Time Result, Both Teams to Score or Result/Both Teams To Score markets only. Bonus percentage is dependent on number of selections. Bonus capped at £100k and applied to returns.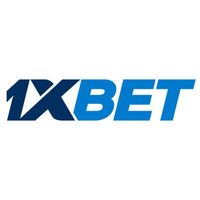 100% bonus on the 1st deposit up to 100$
Looking for a great way to kickstart your online betting experience? Look no further than 1xBet, where you can enjoy a fantastic 100% bonus on your first deposit of up to $100! With this amazing promotion, you'll have double the funds to play with when you sign up and make your first deposit.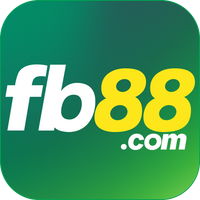 Enjoy 100% Bonus upto 100$
Looking for a great way to boost your online gaming experience? Look no further than FB88! For a limited time, we're offering an incredible promotion that's sure to put a smile on your face. When you sign up and make your first deposit, you'll receive a 100% bonus of up to $100!