Barcelona vs Bayern Munich Preview: Current performances, Team news and Expected line-ups.
On October 26, Barcelona will host Bayern Munich at Camp Nou, hoping to remain in contention for a place in the Champions League knockout round after under-par performances in the Champions League this season.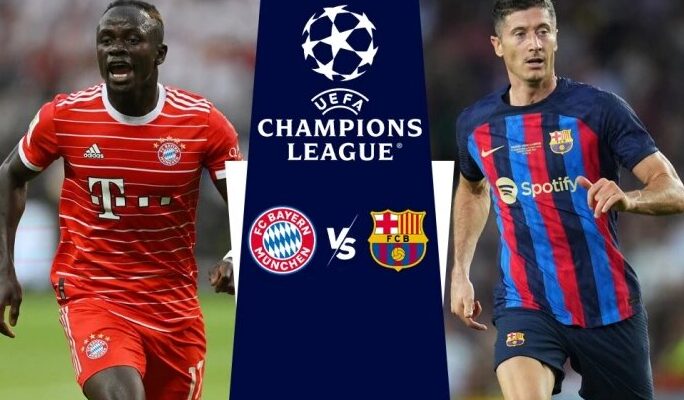 Barcelona last 5 games
In the last 5 matches, Barcelona has still been in good form. They have only lost 1 match in La Liga, which was a 1-3 defeat against their long-standing rival Real Madrid in the El Clasico match not long ago. Since that match, Barca have shown a strong comeback signal with 2 victories, with scores of 3-0 and 4-0, respectively, against Villa Real and Athletic Bilbao.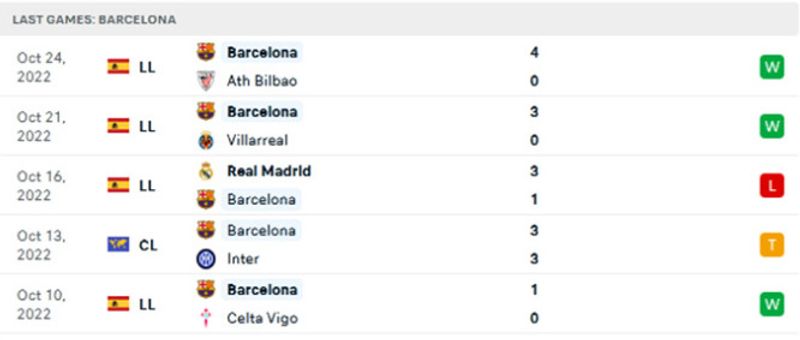 Of these 5 matches, the draw against Inter Milan probably made Barca blame themselves when they almost lost the right to self-determination for a ticket to go on to the knockout stages of the Champions League this season. Currently, in Group C of the Champions League, the Blaugrana are in 3rd place with 3 points less than Inter Milan and 8 points behind Bayern Munich. With only 2 rounds left in the group stage of the C1 Cup, Barca will be forced to win both upcoming matches and expect Inter to stumble to get through the narrow door to reach the round of 16.
Bayern Munich last 5 games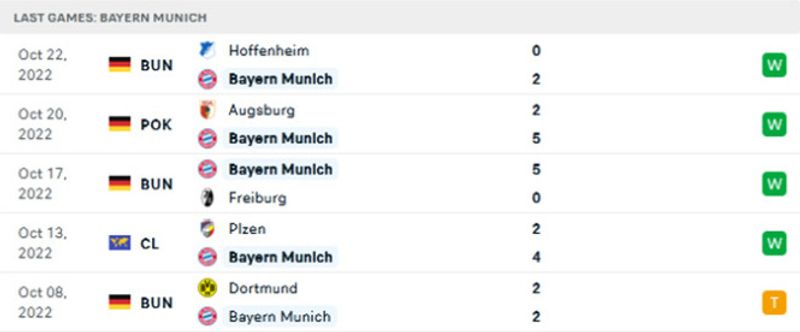 Bayern Munich is having an impressive series of performances, being unbeaten in the last 5 matches, including 3 consecutive victories, with a total of 12 goals scored against weak opponents in the domestic leagues. And in the Champions League, they are one of the five teams that have officially won tickets to the knockout round when they won all four played matches and won 12 absolute points. Therefore, the two games against Barcelona and Inter Milan no longer carry too much meaning for Bayern. Just because of that doesn't mean Bayern Munich will not play at their best when meeting Barca again at the Camp Nou. Coach Julian Nagelsmann will undoubtedly bring his strongest squad to Spain in order to provide fans with a spectacular match.
Last 5 head-to-head matches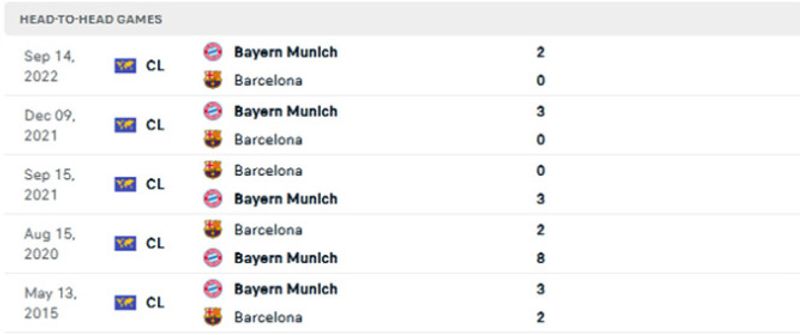 It is obvious to see that Barcelona and Bayern Munich are two rivals who have many predetermined relationships in the Champions League. The two teams have met seven times in the last ten years, with Bayern Munich holding six wins and Barcelona having only one win. Football fans will recall Bayern Munich's classic 8-2 victory over Barcelona two years ago whenever discussing these two European behemoths. It was possibly the most humiliating defeat of the Catalan team in the 21th century. With the advantage of playing at home and the pressure to win in order to qualify for the round of 16, Barca players will undoubtedly have to give their all to defeat the Bavarian giant.
Team news
Barca: Araujo, Christensen, Depay (injuried)
Bayern: Hernandez, Neuer, Sane, Sarr (injured)
Expected line-ups
Bayern: Ulreich (GK), Pavard, Upamecano, De Ligt, Davies, Goretzka, Kimmich, Musiala, Gnabry, Sane, Coman.
Barca: Ter Stegen (GK), Bellerin, Kounde, Garcia, Balde, Busquets, De Jong, Pedri, Kessie, Dembele, Lewandowski.