Bayern Munich vs Barcelona: Kicked out by Bavarians, Barca fall down to Europa League
In the last game of Champions League's Group E yesterday (ET), Bayern Munich once again humiliated Barcelona 3-0 at their Allianz Arena home stadium to officially see the Catalant giants off the Champions League this season. How was the game and what noticeable things happened there? Do not ignore our post today!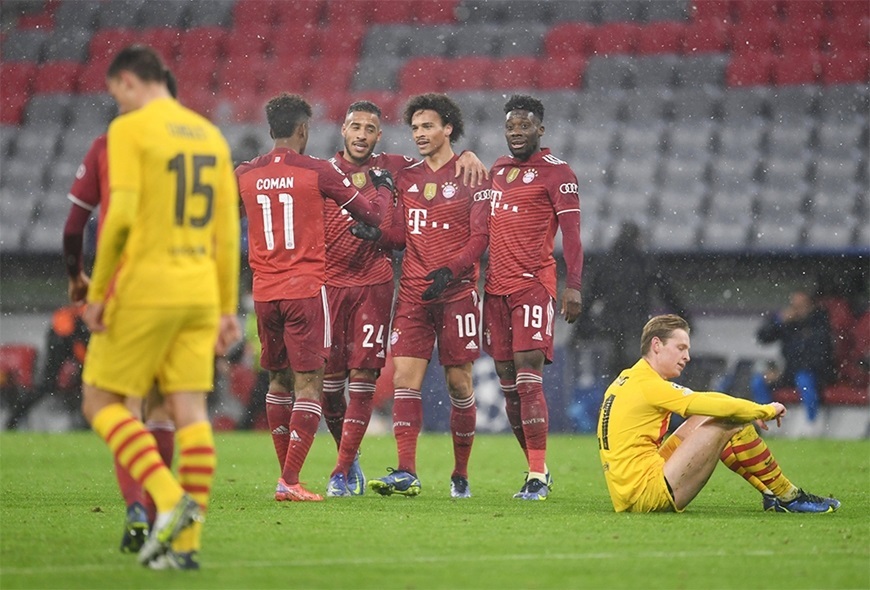 Match Preview
Before the game, Barca were having 2 points more than the third-ranked team Benfica's in Group E. That meant Barca were forced to win over Bayern Munich and hoped that Benfica would lose against Dynamo Kyiv to get a spot of joining the Champions League's round of 16 as the group's runners-up. If not, that place would belong to Benfica, the club that was playing impressively this season.
Blaugrana were under high pressure when travelling to Allianz Arena for the game against the reigning Bundesliga champions. Barca's manager Xavi decided for the team to play attacking with their best strikers Gavi, Dembele, and Depay while De Jong and Busquets took the responsibility in the midfield.
On the other side, experienced trio Coman, Muller, Sane, and Lewandowski were the attackers of Bayern Munich. Different from the Spanish team, the Bavarians had had a firm spot in the Champions League's round of 16. They hosted the visitors comfortably but still aggressively when throwing their best line-up with an aim to humiliate the opponents.
With COVID-19 rates in Bavaria skyrocketing, the "Gesiterspiele" was anticipated to continue for the foreseeable future. Bayern seems strange without their fans, but if there's one thing we know about Bayern, it's that they will still have what it takes to win when the fans aren't there.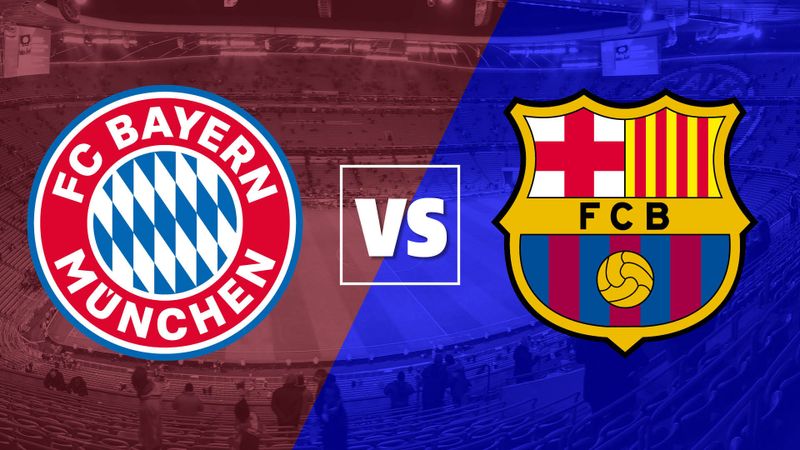 Bayern vs Barca
XI line-ups:
Bayern Munich

: Neuer, Pavard, Upamecano, Sule (Nianzo 77'), Davies (Richards 71'), Tolisso (Roca 60'), Musiala, Sane, Coman (Sarr 71'), Muller, Lewandowski (Tilman 77').

Barcelona

: Ter Stegen, Araujo, Piqué, Lenglet, Dest (Nico 46'), Busquets, De Jong (Puig 73'), Jordi Alba (Mingueza 31'), Dembélé (Coutinho 73'), Depay, Gavi (Demir 83').
Bayern Munich 3-0 Barcelona
Both teams attacked repeatedly from the beginning to have goals early. Barca had a chance to access Bayern's domain but Ousmane Dembele failed when finishing. Bayern Munich also missed some opportunities later but with their high form, it did not take too much time for the Bavarians to open their scoring.
In the 34th minute, Robert Lewandowski got the ball and speeded up to Barca's domain. He then passed it to Thomas Mueller to make a header over goalie Ter Stegen's reach. Ronald Araujo was right there to save the ball for the Spanish team but the goal was accepted thanks to the goal-line technology.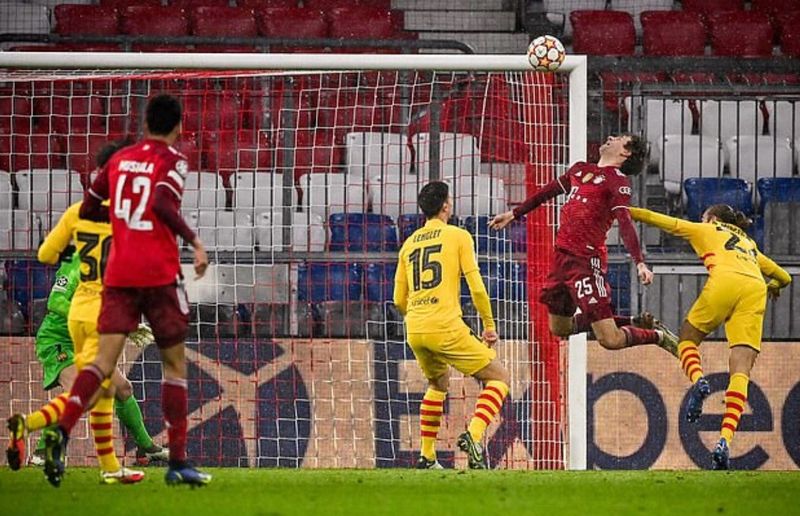 Muller opens the scoring for Bayern
Being conceded a goal, Barcelona focused on attacking to find an equalizing goal. However, they met many difficulties facing Bayern's solid defence. Leroy Sane in the 43rd minute distinguished all hope of the visitors when completing a perfect shot, knocking out Barca's goalkeeper once again.
Barca had been conceded 2 goals in the first half and they still tried to improve the situation in the second half. However, they even played worse and less close-knit in front of strong Bavarians.
In the 62nd minute, Bayern Munich earned their third goal thanks to Musiala's lob. Xavi managed to replace some players in order to find some chance but that was unsuccessful. Barcelona lost 3-0 against Bayern Munich afterwards.
After the match
Having won Barcelona, Bayern Munich completed their Champions League's group stage with a series of all 6 winning games and perfect 18 points to enter the next round. Whereas, Barcelona were beaten and fell down to third place in Group E. They would have to play in the Europa League from this game. This was the first time since the 2003-04 season the Catalant giants had to play in the Europa League and this was also the first time after 20 years that they were eliminated from the Champions League's group stage.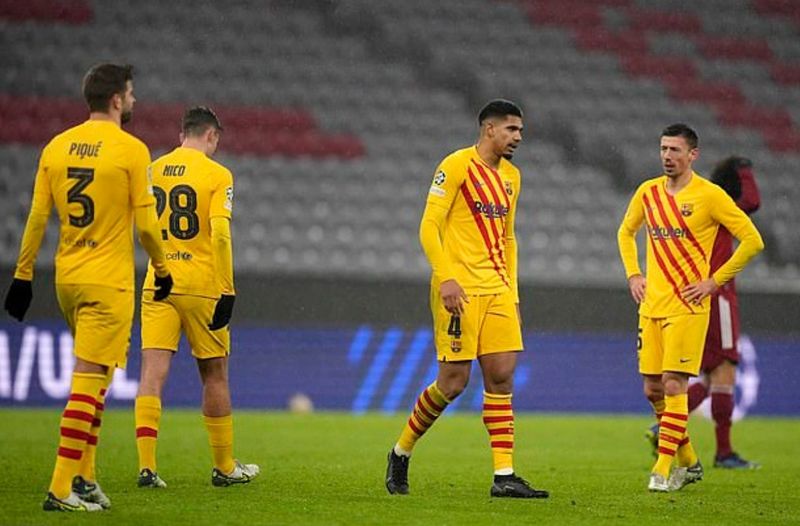 Barca will play in Europa League
In another game of group E, Benfica remained their high form to defeat Dynamo Kyiv 2-0 on their home pitch and joined Bayern Munich to the round of 16. Both goals in the game were scored in the first half thanks to Roman Yaremchuk (16') and Gilberto Junior (22')'s shining.
Here below are the results of the last games in the Champions League's group stage yesterday:
Zenit 3-3 Chelsea

Juventus 1-0 Malmo

Benfica 2-0 Dynamo Kyiv

Wolfsburg 1-3 Lille

RB Salzburg 1-0 Sevilla

man Utd 1-1 Young Boys

Bayern Munich 3-0 Barcelona

Atalanta – Villarreal (postponed)
Following these results, there have been 15/16 teams confirmed to enter the Champions League's round of 16 this season. They are:
Group winners: Man City, Liverpool, Ajax, Real Madrid, Bayern Munich, Man Utd, Lillem Juventus.

Group runners-up: PSG, Atletico Madrid, Sporting, Inter Milan, Benfica, Atalanta/Villarreal (determined tonight-ET), Salzburg, Chelsea.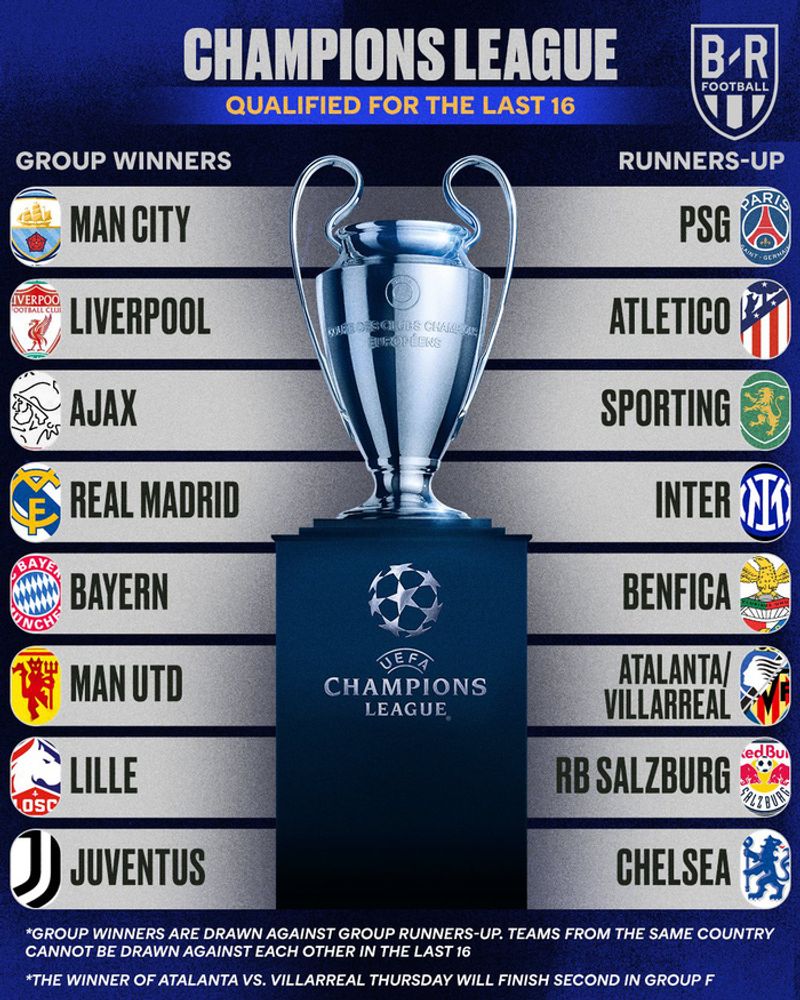 2021-22 Champions League last 16 teams
Reference Sources
uefa.com

bavarianfootballworks.com

betimate.com