A Mad Weekend: Most European Giants lost in shock
Only on 2 weekend days ( 2nd and 3rd October), PSG, Real Madrid, Barcelona, and Bayern Munich surprisingly lost in their games. Some others like Manchester United, Manchester City, or Liverpool had 1 point each with tied games. Chelsea was the only team in the Top 8 winning their game the previous weekend. The clubs in this post are based on the ranking of the most valuable European football clubs according to the European Elite 2021 report.
European Elite 2021 report's Ranking of Most valuable European football clubs
1. Win and Draw Games of European Giants last weekend
Sat 2 Oct:

Chelsea

3-1

Southampton

(Premier League- Match 7)

Sat 2 Oct:

Man Utd

1-1

Everton

(Premier League- Match 7)

Sun 3 Oct:

Liverpool

2-2

Man City

(Premier League- Match 7).
Chelsea had an impressive game on their home pitch when winning 3-1 over Southampton in the last minutes. In the first moments, The Blues played overwhelmingly. They had the first goal in the 9th minute thanks to Trevoh Chalobah's header. They continued playing aggressively but no other goals were accepted. They were then equalized by Southampton's James Ward-Prowse's penalty goal in the 61st minute. Just after Ward-Prowse was out with a red card, Chelsea attacked in fire and scored goals in the 84th and 89th minutes to see off the visiting team.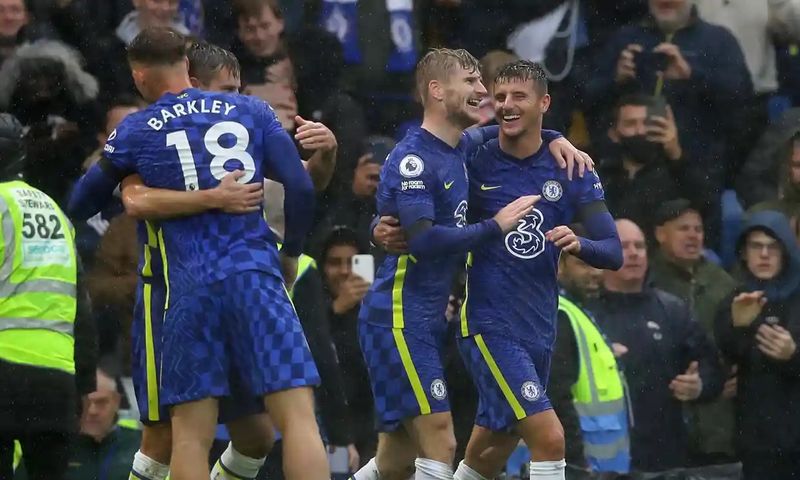 Chelsea won 3-1 against Southampton
Manchester United in their match on the same day with Chelsea could not make any breakthrough. The Red Devils also led the score in the 43rd minute thanks to Anthony Martial's shining. However, they were held by Everton in the 65th minute. Even after Cristiano Ronaldo, Sancho, and Pogba were called up in the second half, it was too late for the home team to create more miracles on their pitch. The final result was just 1-1 so that Man Utd could only get 1 point in their regrets.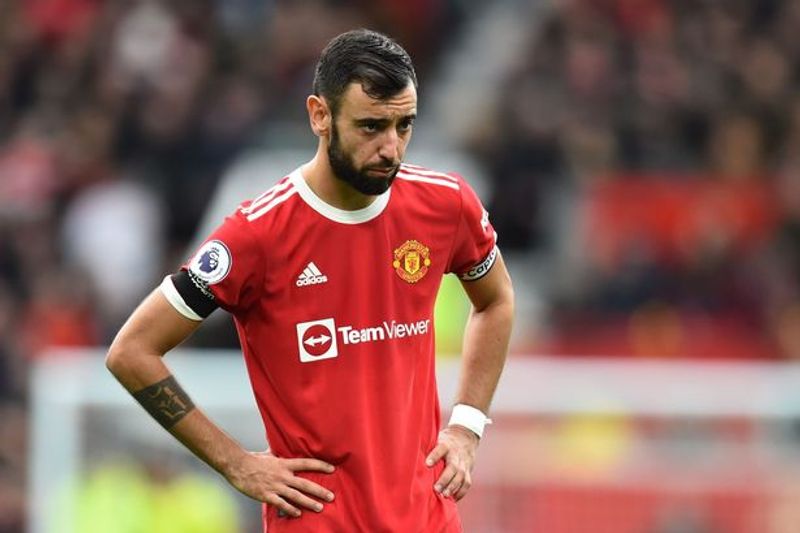 Man Utd 1-1 Everton
A day later, the most expected game in the Premier League the previous week was the match between 2 giants Liverpool and Manchester City. Both teams played impressively and 4 goals were made. Unfortunately, no club could gain perfect 3 points. They had to share their points in the match after the ending whistle was resounded, confirming the 2-2 draw.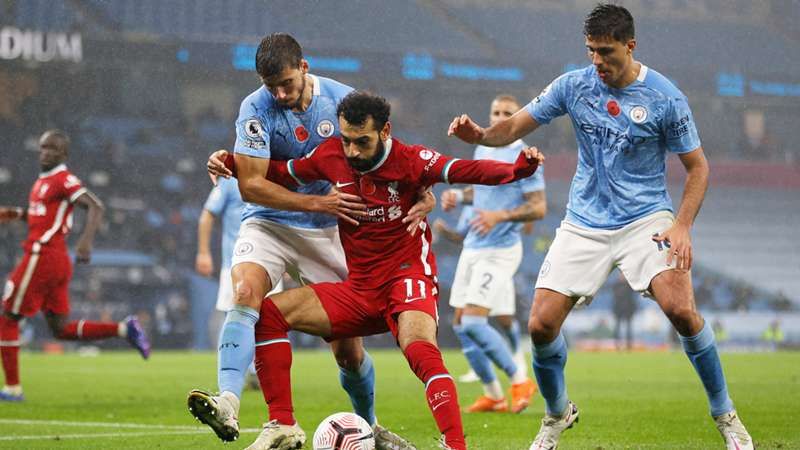 Liverpool 2-2 Man City
2. Lost Games of European Giants last weekend
Sun 3 Oct:

Rennes

2-0

PSG

(Ligue 1- Match 9)

Sun 3 Oct:

Atletico Madrid

2-0

Barcelona

(La Liga- Match 8)

Sun 3 Oct:

Espanyol

2-1

Real Madrid

(La Liga- Match 8)

Sun 3 Oct:

Bayern Munich

1-2

Eintracht Frankfurt

(Bundesliga- Match 7)
The draws last weekend might make many fans feel disappointed. However, they must feel luckier because at least, their team idols were not defeated terribly like these following giants. PSG, Real Madrid, Barcelona, and also Bayern Munich had a forgettable weekend.
In Ligue 1, PSG had a bad game when visiting Rennes's Roazhon Park Stadium. After 8 unbeaten matches in Ligue 1 and an impressive win against Manchester City on the middle day of the week, Pochettino's players were expected to have a big win against their weaker rivals. In addition, the availabilities of stars like Messi, Mbappe, Neymar, Di Maria, Verratti, Gianluigi Donnarumma, etc made the match become more expectable than ever. However, it became a terrible game for the defending Ligue 1 champions when they even had no target goal in the whole game. The 2-0 loss reminded Les Parisiens that they could completely be defeated even when possessing the best players if they did not have good tactics.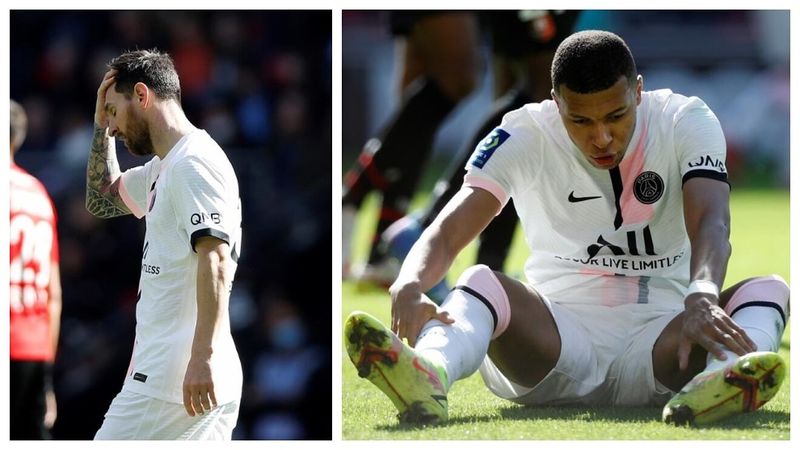 PSG 0-2 Rennes
Meanwhile, everything seemed nothing better with the biggest Spanish football clubs in La Liga. Barcelona were beaten 0-2 by Atletico Madrid. After a lot of crisis and the departure of the club's biggest legend Lionel Messi this season, Barca disappointed fans with the worst games ever.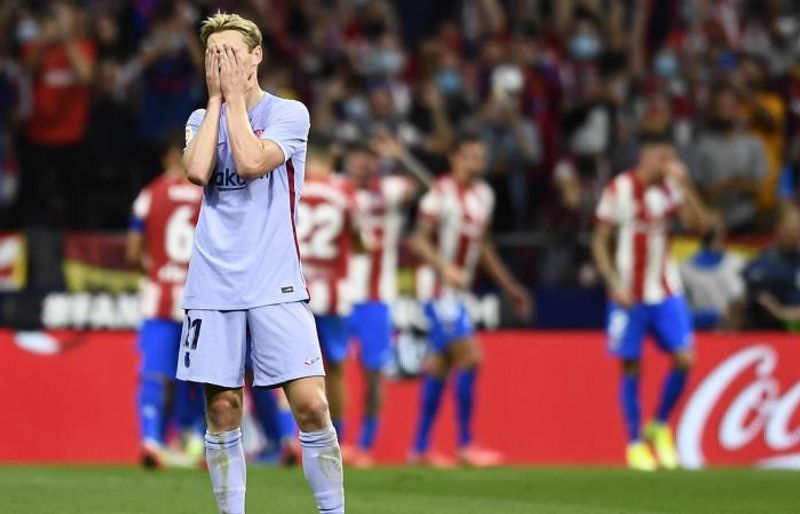 Barca 0-2 Atletico
Real Madrid did not meet big trouble like Barca but they have also had bad games recently. After a surprising 1-2 loss against Sheriff in the Champions League, they continued to fall down in the match against a small Espanyol. The only goal of Karim Benzema was not enough for Los Blancos to have a win on their home field because Espanyol's players scored 2 goals excellently. That was really a shock for Ancelotti's squad in a season that they were considered to have no equal opponents.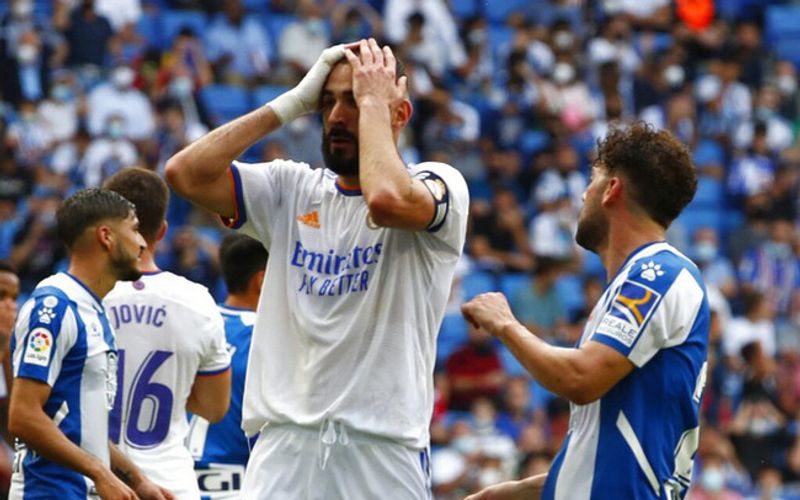 Real Madrid 1-2 Espanyol
In Bundesliga, an unbeaten Bayern Munich team was unanticipatedly beaten by Frankfurt with a 1-2 score right on their Allianz Arena stadium. This has been their first beaten home game since August and also the game that has finished the unbeaten sequence of the defending Bundesliga champions this season.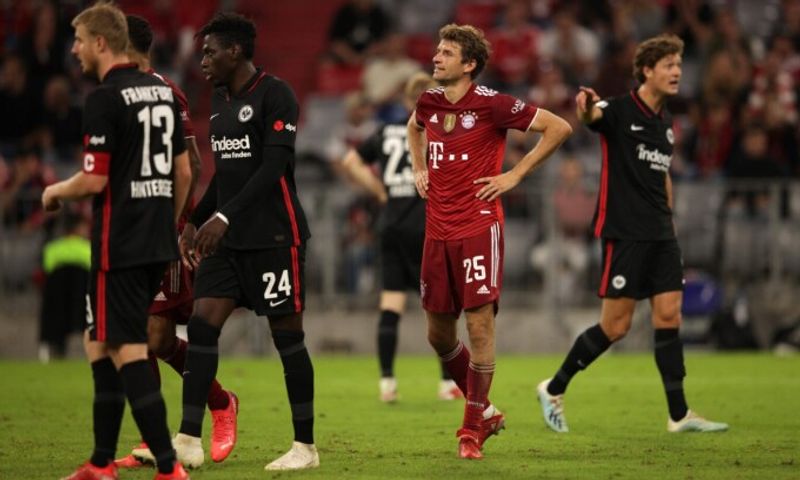 Bayern 1-2 Frankfurt
The failure of the European giants in the most expected games has made a lot of football fans feel regretted. Anyways, those are just some bad times in their race, their levels are unreplaceable.
3. Reference Sources
Marca.com

footballbenchmark.com