AS Roma results: Jose Mourinho's squad humiliated 6-1 by Bodø/Glimt
Having played at Aspmyra Stadion of the almost-unknown club Bodø/Glimt, AS Roma suffered an unprecedented shock of defeat. Coach Jose Mourinho, in his 1008th game, had to watch his team concede 6 goals embarrassingly in the 6-1 loss in the Europa Conference League.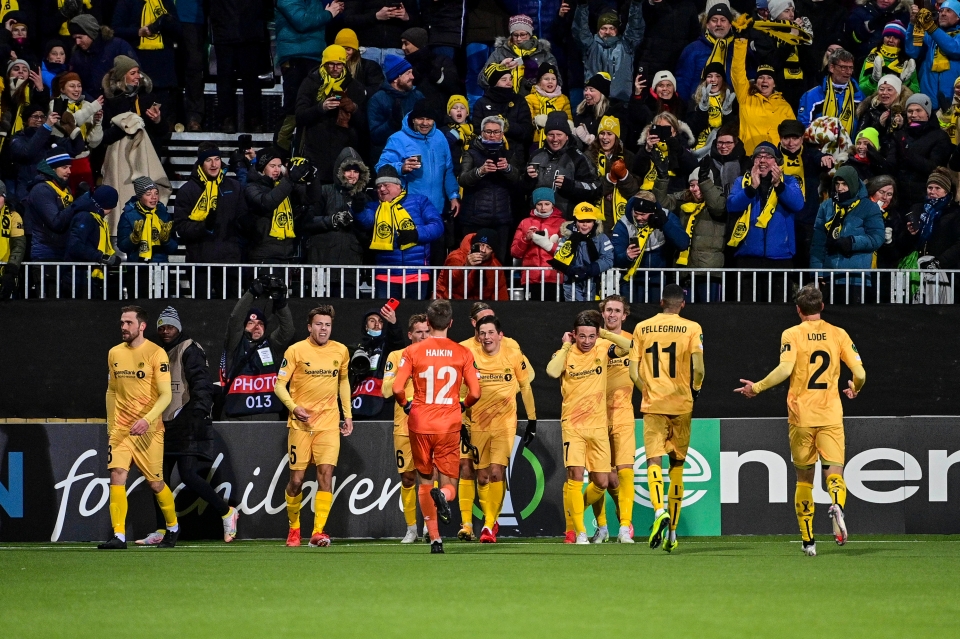 Bodo Glimt vs Roma
Only some days after having been beaten by Juventus in Serie A with a controversial result, AS Roma moved to Bodo Glimt's Aspmyra Stadion with the determination to gain perfect 3 points and consolidate their top position in the Europa Conference League round-up. Mourinho's team was higher- appreciated with famous players and impressive performances before. Nobody thought that Roma would have a nightmare in the town located in the northern Norwegian region.
To play against a weaker opponent, Jose Mourinho confidently put away the main keys of the team. Apart from goalkeeper Rui Patricio, the remaining 10 players were not regular starters for I Giallorossi in Serie A. The experienced manager has to pay a heavy price for his subjective. Things that happened on the field were completely opposite to fans' expectations.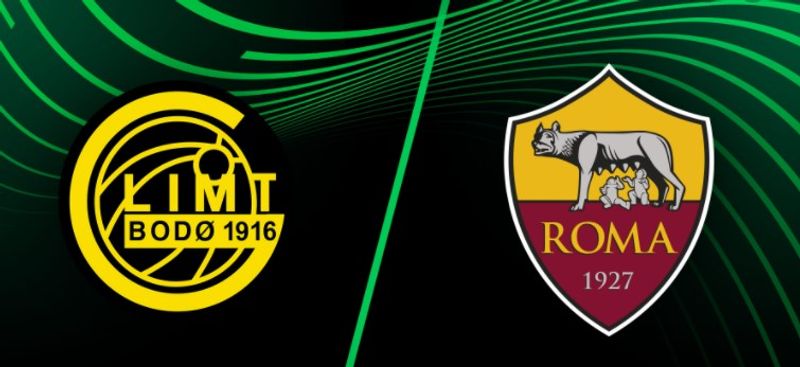 Bodo Glimt vs AS Roma
Bodo Glimt 6-1 Roma
Starting line-ups:
Bodø/Glimt: Haikin, Sampsted, Moe, Lode (Hoibraten 82'), Bjorkan, Brunstad Fet (Vetlesen 81'), Berg, Konradsen (Hagen 92'), Solbakken (Koomson 87'), Bothiem, Pellegrino (Mvuka 87')
AS Roma: Patricio, Reynolds, Ibanez, Kumballa, Calafiori, Perez, Darboe (Bryan Cristante 45'), Diawara (Pellegrini 60'), El Shaarawy (Abraham 60'), Villar (Mhkitaryan 45'), Mayoral (Shomurodov 45')
Roma's defenses played subjectively and lacked cohesion among players. They let Bodo Glimt score up to 2 goals in only 20 beginning minutes. In the 8th minute, the home team bounced the ball close to Patricio's domain, Roma's goalie could not do more when Erik Botheim finished earning the first goal for Bodo. 12 minutes later, Mourinho's squad conceded the second goal after a dangerous long shot of Patrick Berg.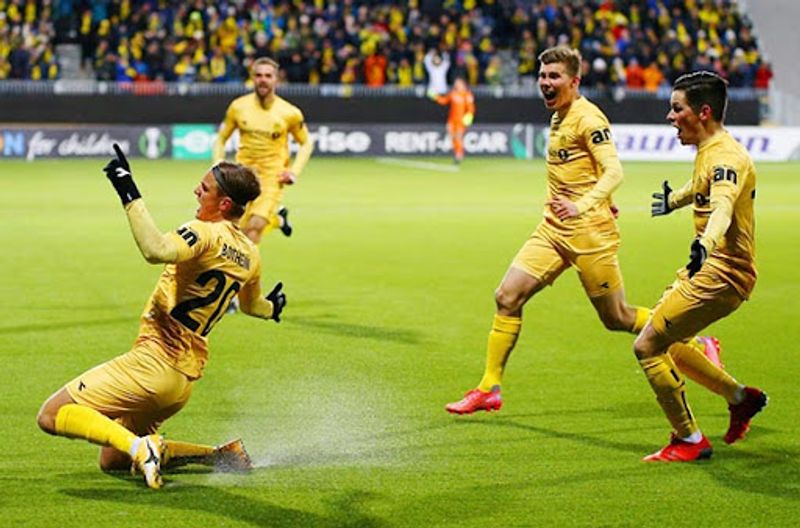 Bodo Glimt players celebrate their goal
In the effort to shorten the score, the visiting team had a clear chance in the 28th minute. Youth talent from La Masia's academy Carles Perez helped Roma to have their first goal in the match. However, the Italian club could not foresee that Perez's goal was also their last goal in the game and their nightmare had just started.
Mourinho realized the weakness of the starting squad, he used a series of main players in the second half. However, talents like Lorenzo Pellegrini, Tammy Abraham, and Henrikh Mkhitaryan also could not compensate for the badness of the others. Bodo played overwhelmingly. Their shots on target rate in the second half even reached up to 100% with 6 per 6 shots.
Bodo Glimt had their third goal in the 52nd minute thanks to the close hit of Botheim. Roma then had some other opportunities but they could not converse them into goals. In 10 minutes from the 70th minute to the 80th minute, Roma collapsed completely when conceding 3 consecutive goals by surprising hits from Ola Solbakken (71' and 80') and Amahl Pellegrino (78').
Mourinho was petrified watching Bodo's players celebrate their victory. This was the most embarrassing loss in his managing career. More badly, his team was beaten by an unknown club.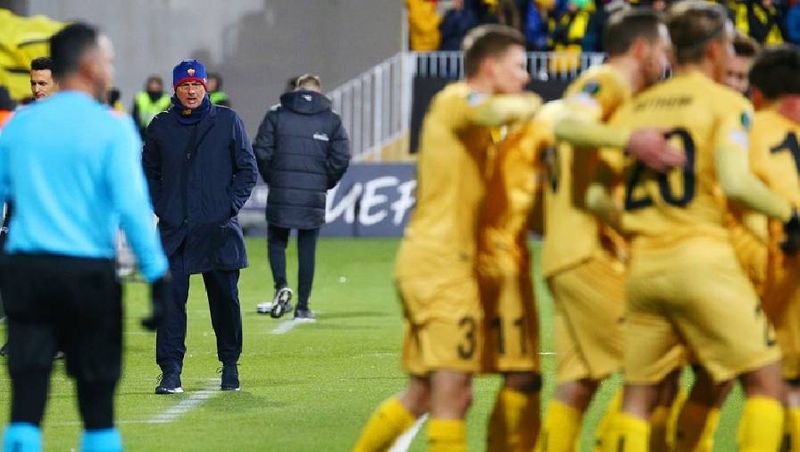 Mourinho has the worst game ever in his managing career
After the match, Mourinho shared: "I'm the one who decided to play with the team we use tonight, so it's my responsibility," He also recognized the excellence of the home team: "Tonight we lost against a team with more quality, it's as simple as that." Roma's players also understood how they disappointed fans. At the final whistle, they went over the stand to apologize to 400 away fans who has traveled to Norway but were responded with jeers and whistles.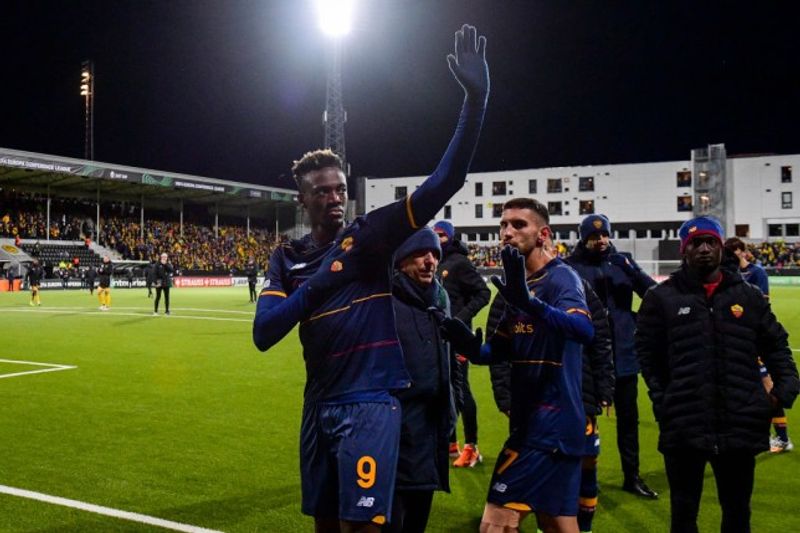 Roma's players apologize to their fans
Having 7 points after 3 games in the Europa Conference League group stage, Bodo Glimt usurped the top place of Group C from AS Roma, making an interesting "phenomenon" in this competition.
Europa Conference League group stage's standings
Reference Sources
theguardian.com

skysports.com