Best Goalkeepers FIFA 22: Top 10 best goalies in the world right now
To help a team have the best win in a game, the role of the goalkeeper is extremely important. A winning game without conceding goals keeps the football team playing more confidently and it also shows the wonderful ability of the person who holds the fate of the match. Today, let's check out the best goalkeepers FIFA 22 with Betimate!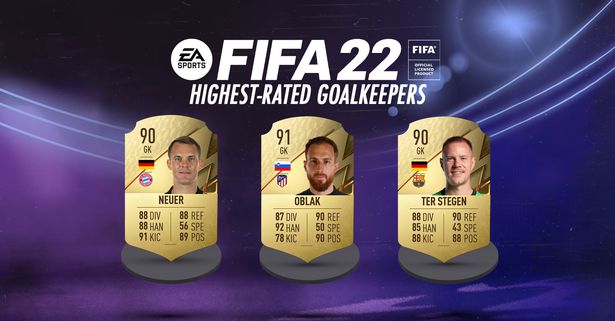 10. Koen Casteels- Wolfsburg- 86 OVR
After the draw with Lille in the Champions League in September, Wolfsburg coach Mark van Bommel immediately praised his player: "Koen has improved every year...He's moved up another level. With Manuel [Neuer] he's the best goalkeeper in the Bundesliga". Clearly, Casteels's form in current years is absolutely impressive. The German goalkeeper continually keeps clean sheets for Die Wölfe to help the team stand firmly in the Top 4 of Bundesliga.
According to FIFA 22, his overall point is 86 and his potential is 87. He passed Samir Handanovic to join the Top 10 of best goalkeepers this season.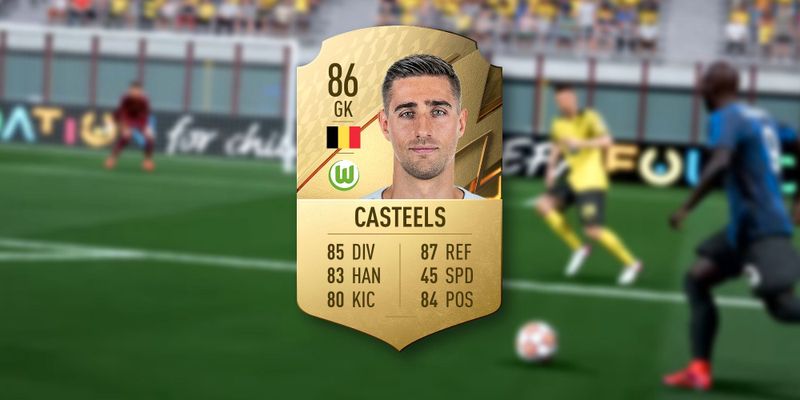 Koen Casteels
9. Hugo Lloris- Tottenham Hotspur- 87 OVR
Lloris has had his struggles of late but appears to be back in top form for club and country. His breathtaking display in the UEFA Nations League final where he pulled off 4 top-class saves to keep Spain at bay, was the key to helping France have the final 2-1 victory, reaching the highest title in the competition. The Frenchman remains one of the best shot-stoppers in the world right now. At Tottenham Hotspur, he also proves his important role as a calm and ideal captain. He is the key in helping the club kick start their battle for Champions League football this season.
FIFA 22 rates him with 87 points in total at the 9th position. This result is worth for things he has been doing for his teams.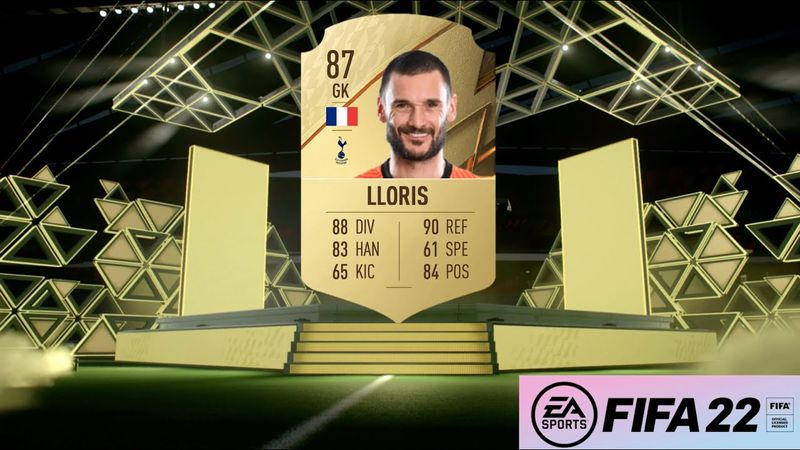 Hugo Lloris
8. Wojciech Szczesny- Piemonte Calcio- 87 OVR
Having the same overall point in FIFA 22 as Hugo Lloris, Szczesny is considered standing in the 8th rank on this list. Szczesny is the number 1 goalkeeper at Juventus. He helped the club make a lot of achievements in Serie A seasons as well as in international competitions.
Although La Vecchia Signora did not have good achievements after the 2019-20 season, the 31-year-old has still been a key part of the squad of Massimiliano Allegri. Recently, his high form has helped the club become one of the 4 first teams qualifying for the Champions League's round of 16.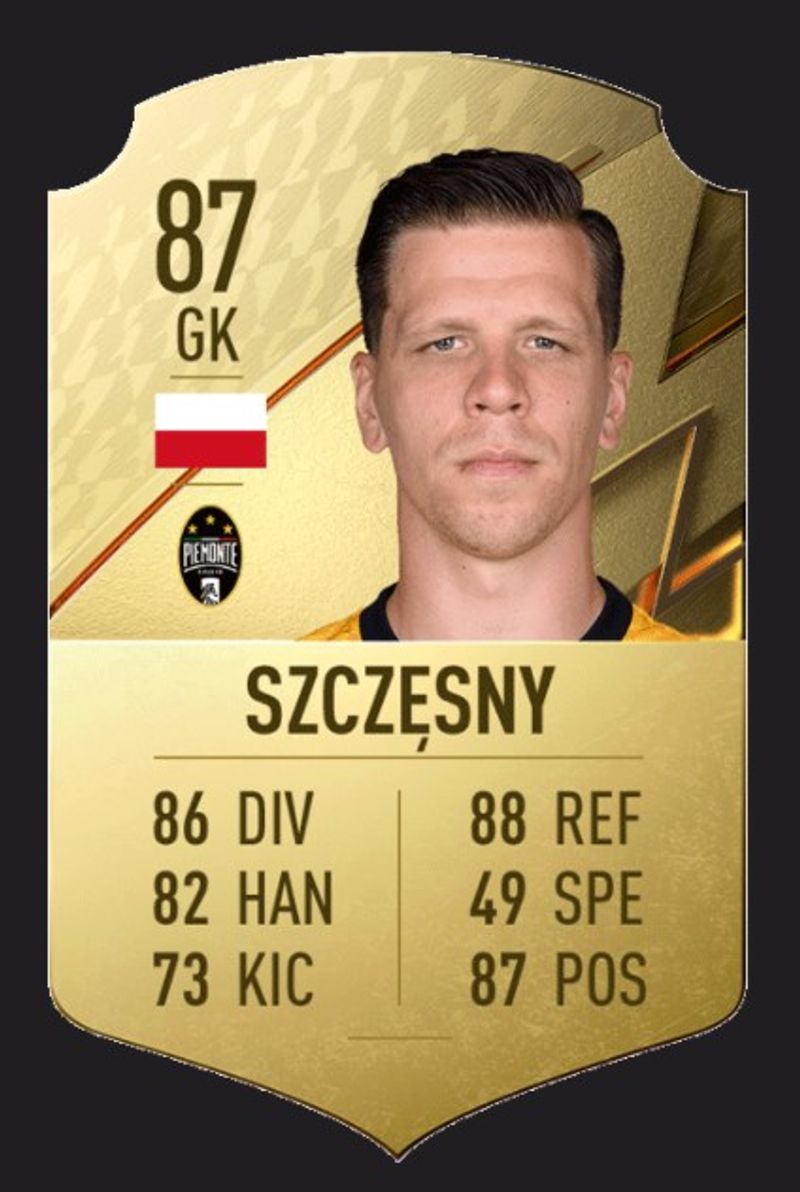 Wojciech Szczesny
7. Keylor Navas- PSG- 88 OVR
"Keylor is one of the best goalkeepers in the world," said his manager Mauricio Pochettino. He added: "I'm very happy he's with us." Although PSG has signed a new contract with young talent goalie Donnarumma, Navas' position in the main squad of the Paris giant is still stable. The 35-year-old has not shown any sign of his physical and mental decline on the pitch. Navas gets 88 points in FIFA 22. He stands seventh on this list.
6. Ederson Moraes- Man City- 89 OVR
He saves more clean sheets than any other goalkeeper in the Premier League in the 2020-21 season, with five from seven appearances, and has made the fourth most sweeper clearances. There is still room for improvement as it comes to shot-stopping but, on his day, Ederson is a monster in front of Man City's net for Pep Guardiola's wins. The Brazilian goalie is ranked sixth according to FIFA 22 with 89 points overall.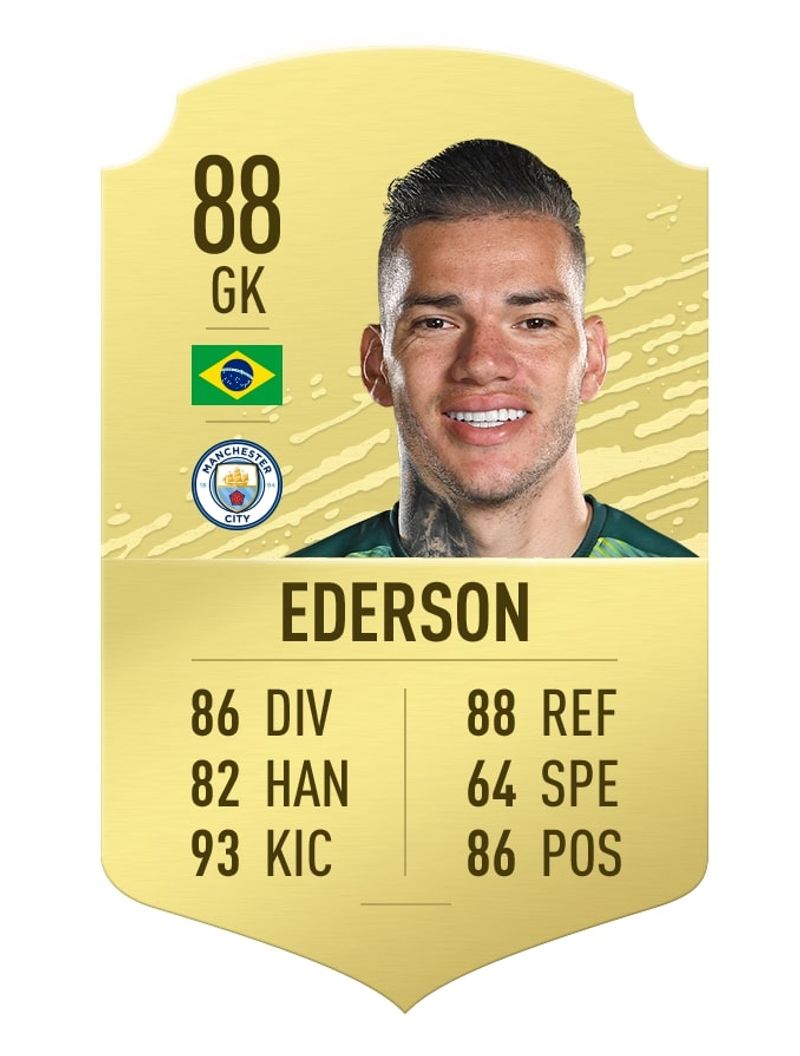 Ederson Moraes
5. Alisson Becker- Liverpool- 89 OVR
Last season was a tough time for Liverpool, who have fallen well short of their usual lofty standards. Virgil van Dijk's absence caused chaos in an erstwhile solid backline, but Alisson remained his best form between the posts and helped deliver Champions League football.
Not only does he a gifted shot-stopper but he is also an inspirational presence behind the backline. He is good with his feet and seems to be constantly oozing with confidence. Liverpool are lucky to have him. FIFA 22 ranks him in the Top 5 of best goalkeepers in the world.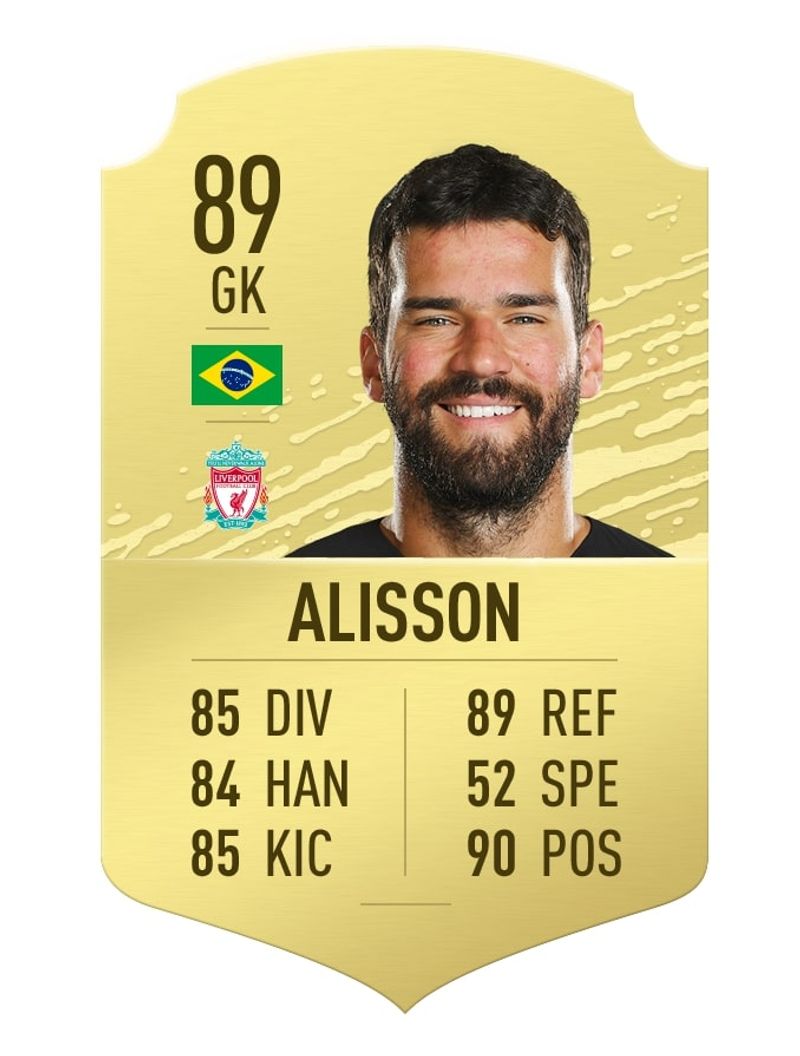 Alisson Becker
4. Gianluigi Donnarumma- PSG- 89 OVR
We are mentioning the man who broke England fans' hearts. Donnarumma was a sensation for Italy as the team claimed Euro 2020 glory at Wembley back in July 2021. The 22-year-old goalie saved two penalties in the deciding shootout and handed the golden ball as the tournament's best player.
The Italian is seen as the long-term successor to Gianluigi Buffon for his national side and is already proving he's capable of matching the great man. Now serving for PSG, he is competing for the number 1 shirt with Kaylor Navas as well as playing with the best players in the world.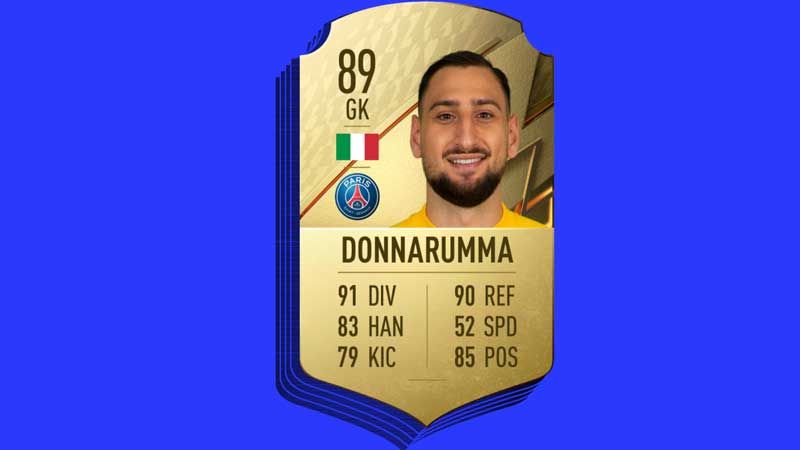 Gianluigi Donnarumma
3. Manuel Neuer- Bayern Munich- 90 OVR
The high form of Manuel Neuer is still wonderful over the years. He proves nobody else, except for him, fits for the captain positions at both Bayern Munich and the Germany national team.
Neuer inspired Bayern to a treble in 2019/20, before winning a ninth-straight Bundesliga crown last period. He saves the most sweeper clearances in the German top flight this campaign and the highest pass completion, proving he is a real asset to Bayern's attacking play and also a great stopper. Having 90 points at FIFA 22's rank, he stays in the 3rd position on this list.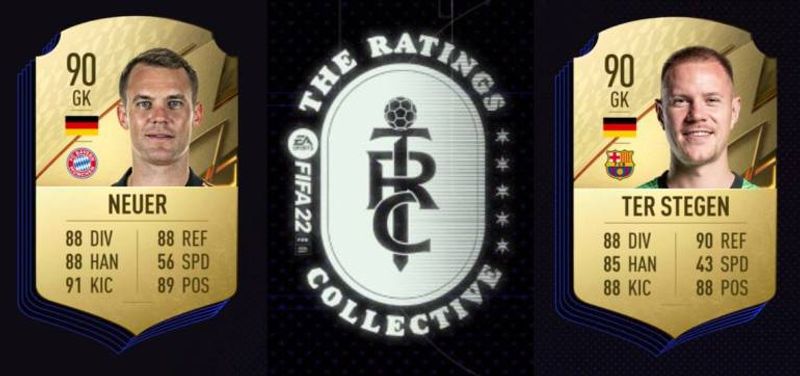 Manuel Neuer and Ter Stegen
2. Marc Andre Ter Stegen- Barcelona- 90 OVR
Due to his knee surgery and a suddenly old and leaky defense in front of him, Ter Stegen's form took a dip from his usual world-class standards in 2020/21, keeping fewer clean sheets than the two past seasons. On the other hand, he marked his 100th clean sheet and 250th for Barcelona. His rank this season is second with 90 points overall.
1. Jan Oblak- Atletico Madrid- 91 OVR
The Slovenian goalie helped Atletico Madrid to a La Liga-low 25 goals conceded in the 2020/21 season as Diego Simeone's team clinched their first title 7 years ago. His 18 clean sheets led all La Liga goalkeepers and his 0.66 goals conceded per appearance saw him awarded the Ricardo Zamora Trophy for an incredible fifth time in six years, making him La Liga's most decorated non-Spanish goalkeeper. At the age of 28, he has been considered the best goalkeeper in the world.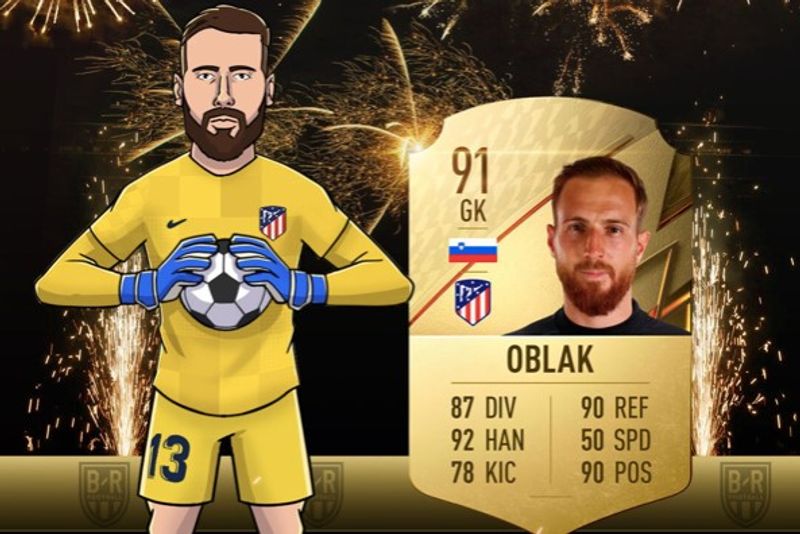 Jan Oblak
The best 10 goalkeepers of FIFA 22 have been revealed. How do you think about these amazing players as well as their achievements compared to the list of best goalkeepers FIFA 21? Give us your comments if you are interested in this post! Do not forget to join us frequently for the latest football predictions and results.
Reference Sources
vg247.com

fourfourtwo.com