Copa America 2021: A beautiful ending for Lionel Messi
On July 10, 2021, the Copa America 2021 final game was finished with the win belonging to the Argentina national team. This is not only the honorable victory of La Albiceleste but also the first title of Messi for the national team after 16 long years. There are a lot of meaningful stories after this international tournament, let's explore them with Betimate today!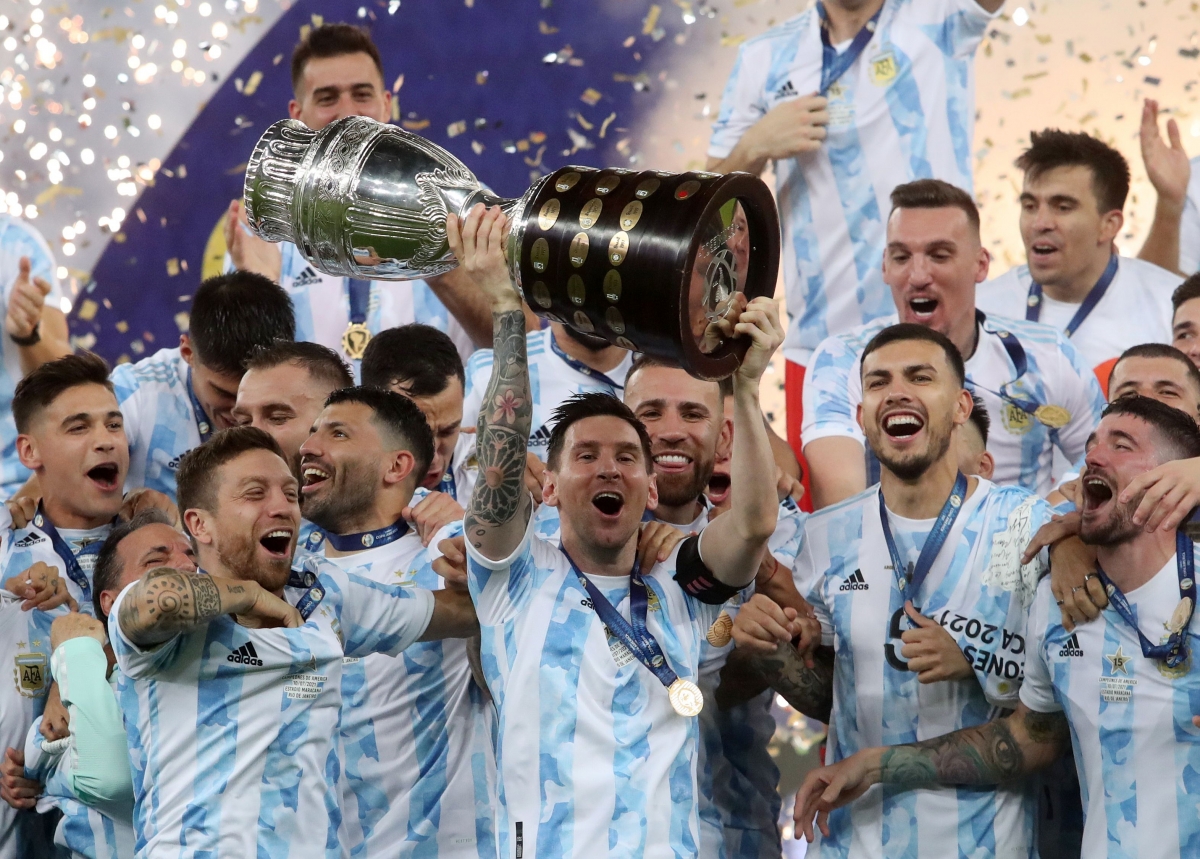 Argentina beat Brazil in Copa America final to end their 28-year trophy drought
Argentina won their first major title in 28 years on Saturday thanks to the breathtaking goal of Di Maria. In addition, the 1-0 win over Brazil also helped the team equal the record of 15 Copa America cups with Uruguay to become the most successful champions of the South American Football tournament.
Copa America 2021 final teams' line-ups:
Argentina XI:

Damian Martinez, Acuna, Montiel, Otamendi, Romero, Paredes, Rodrigo De Paul, Lo Celso, Messi, Di Maria, Lautaro Martinez.

Brazil XI:

Ederson, Thiago Silva, Danilo, Renan Lodi, Marquinhos, Casemiro, Fred, Everton,Richarlison, Lucas Paqueta, Neymar.
Rodrigo De Paul sent a long pass to Angel Di Maria, who took advantage of some clumsy defense from left-back Renan Lodi to control the ball and loft it over goalie Ederson in the 22nd minute to give Argentina the leading position at the Maracanã stadium. This was the only goal in the final although there were some more opportunities for both teams. Anyways, this was a beautiful result that almost all Argentine supporters were looking for.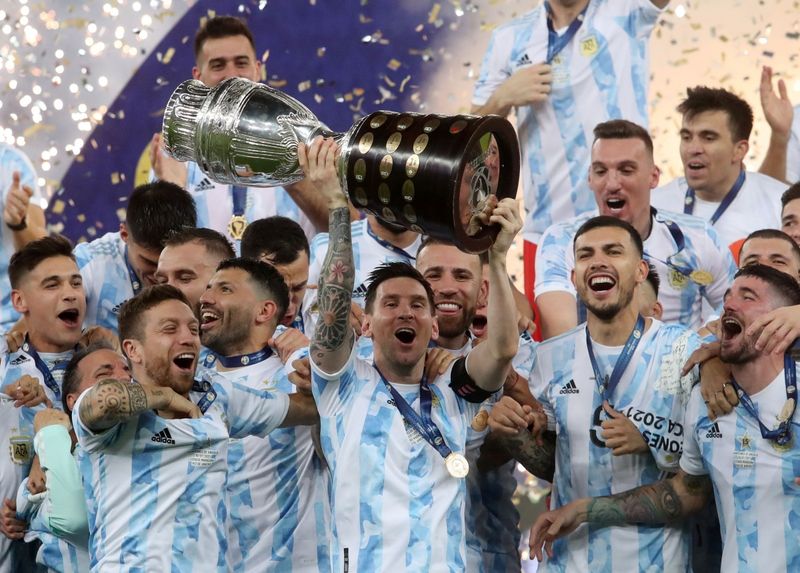 Argentina win Copa America 2021
Lionel Messi wins his first-ever international title with the Argentina team
The victory of Argentina in the Copa America 2021 final might be the most meaningful win with striker Lionel Messi. El Pulga has been known as one of the best football players in the world with various prestigious titles for Barcelona FC but he has not ever had any cup with his homeland football team. The Argentina captain had 3 times joining the Copa America finals in 2007, 2015, 2016, and 1 time in the 2014 World Cup final but he just stopped as the runner-up in those competitions. He even announced to retire from his national senior career after Copa America 2016 but changed his mind some weeks later. Thus, this is his first title after 16 years of playing for the Argentina national football team and also the win that made him feel happiest after many losses in the past.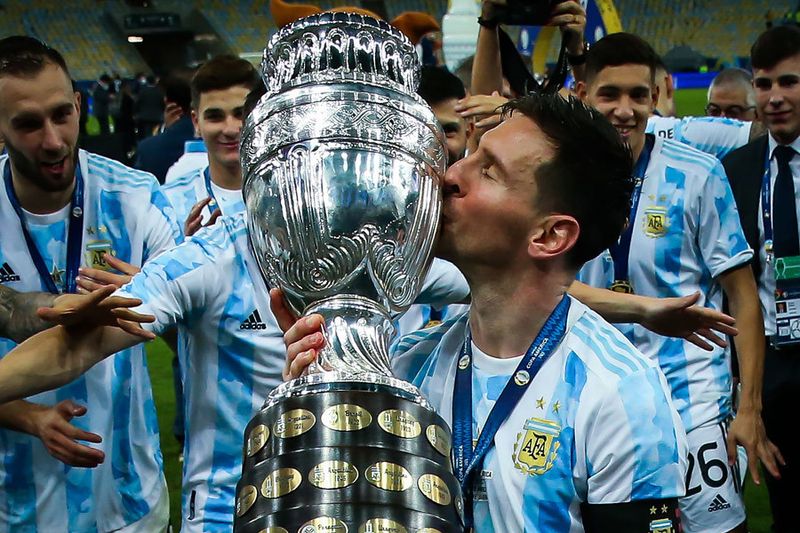 Messi kisses the Copa America cup
Messi in this final game played not too excellently and he also did not score or assist any goal. However, his contributions in the whole tournament were undeniable. Leo played 7 matches in the Copa America 2021 tournament. He scored 4 goals and assisted 5 goals for Argentina. These figures helped him win the 2021 Copa America Golden Boot and awarded the 2021 Copa America Best Player together with Brazil striker Neymar. This was also the first time CONMEBOL stated that "It is not possible to choose only one player because this competition has two best players".
After the ending whistle sounded, Messi burst into tears. He was then thrown into the air by his joyous teammates. Above all, the Argentine players understood how important this final was for Messi. Goalkeeper Emiliano Martinez excitedly shared: "We wanted to give it to Messi, he deserves the most". On Instagram, El Pulga wrote: "What a beautiful madness! This is unbelievable! Thank you, God! We are the champions!".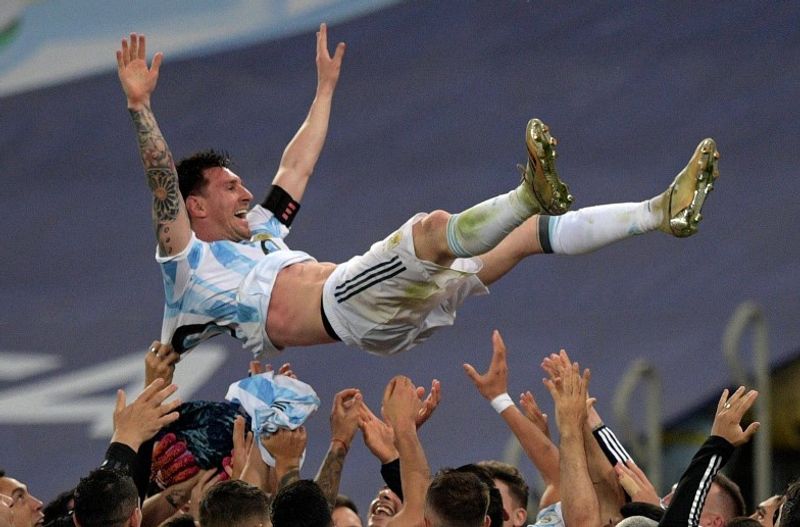 Messi is thrown in the air after the Copa America 2021 final
Until now, the 34-year-old player has broken the national team record with 151 appearances, had 76 goals, and only one goal less than the South American football legend Pele. World Cup will officially start next year. When the burden of the national team title no longer exists, Messi will definitely have more achievements.
Some necessary information you should know about Lionel Messi
Lionel Messi's football-playing career
Lionel Andrés Messi is also often known as Leo Messi. He is an Argentine professional footballer who plays as a forward and captain for the Argentina national football team. He is currently a free agent after nearly 2 decades playing for Barcelona football teams. Messi is considered the best player in the world and one of the greatest players of all time (GOAT).
Messi was born in Rosario, Argentina on 24 June 1987. He joined Barcelona at the age of 13 (2000) and made his senior debut in the 2003-04 season. In October 2004, he was promoted to Barcelona's first team and establish himself as one of the most important players of Blaugrana.
Lionel Messi is a genius in football. He won records of six Ballon d'Or awards, and six European Golden Shoes. He was named to the Ballon d'Or Dream Team in 2020. Having spent his entire professional career with Barca, he has won a club-record 34 trophies, including 10 La Liga titles, 7 Copa del Rey cups, and 4 UEFA Champions Leagues.
He also held a sequence of individual records such as:
- The player who gained the most goals in La Liga (474),
- Most goals in a La Liga season and European league season (50)
- Most hat-tricks in La Liga (36), and the UEFA Champions League(8)
- Most assists in La Liga (192), a La Liga, and European league season (21).
Messi has scored over 750 senior career goals for his club and country. He has been a player who scored the most goals ever for a single club.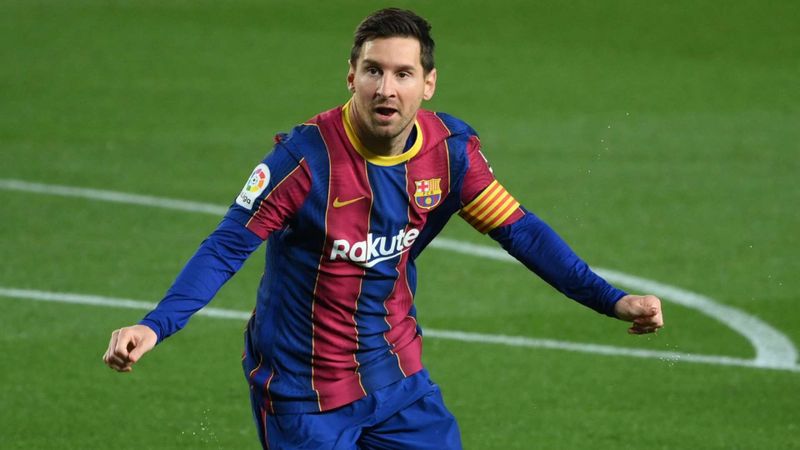 Messi is the most successful player at Barcelona
Lionel Messi's style of play
Messi is that he is not tall (5 ft 7 in) and he had been underestimated by this weakness. However, he has proved to the whole world that being not too tall is his strength. That gives him greater agility and helps him change directions more quickly and evade opposing tackles. His short but strong legs allow him to excel in short bursts of acceleration. In addition, his quick feet help him to retain control of the ball when dribbling at speed.
Messi is a left-footed player. He often starts dribbling outside his left foot while uses the inside of his left foot to finish or provide passes on the pitch. Messi is described as a conjurer, creating goals and opportunities. He is also talent on accurate free-kicks and penalty kicks. Almost all players want to have his genius playing style.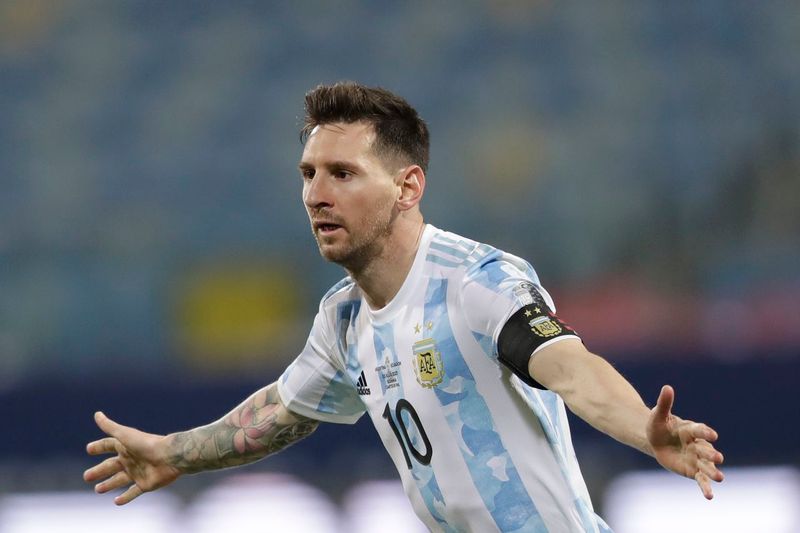 Lionel Messi
Reference Sources
Betimate.com

https://en.wikipedia.org/wiki/Lionel_Messi