Declan Rice: "To score again, it's becoming a really nice feeling!"
West Ham have had a great 2-0 win against Rapid Wien in the 2021-22 Europa League group stage's second match. Declan Rice and Said Benrahma are the players scoring for David Moyes's team. Rice's performance was appraised the best.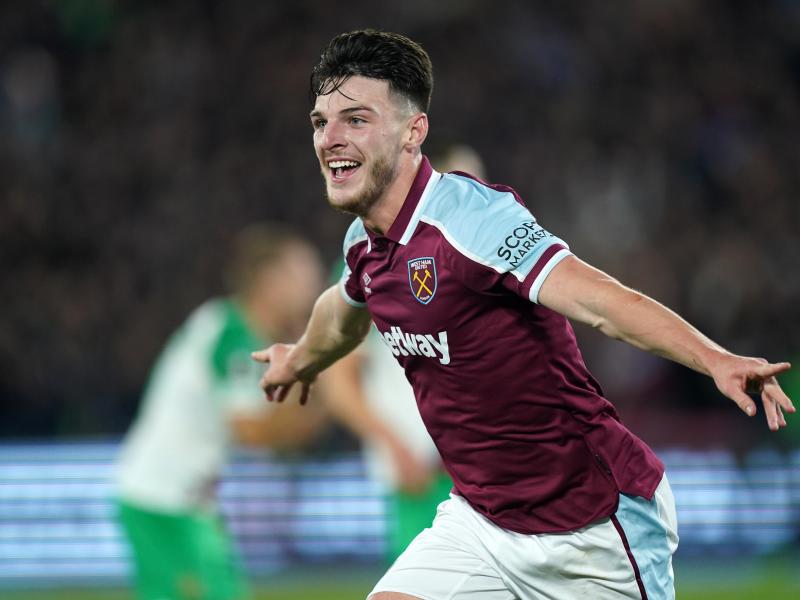 Declan Rice feels happy after the match
In both 2 starting games of the Europa League this season, Declan Rice played impressively. He kept up a perfect record of 2 victories, with a goal in each game. His first goal this season was his strike in the UEFA Europa League Group H opener at Dinamo Zagreb in the 50th minute. Following that peak performance, he has continued seeing off Rapid Vienna 2-0 at London Stadium.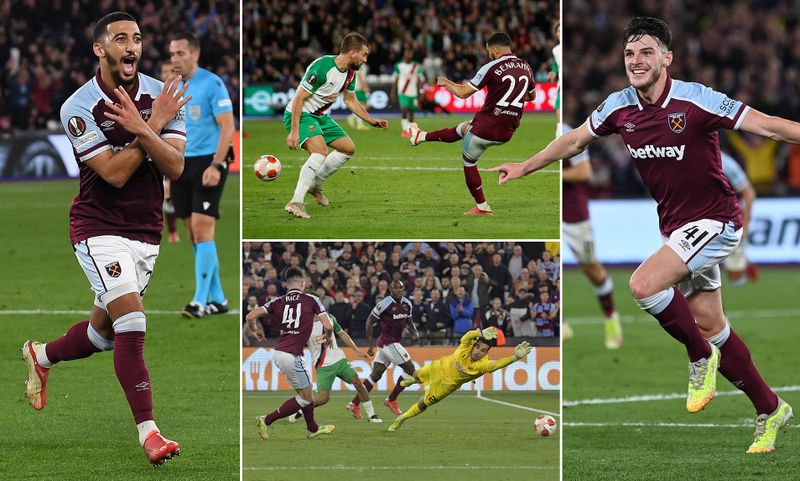 West Ham 2-0 Rapid Wien
In the match played yesterday evening, Rice got Michail Antonio's low cross to open the score against the Australian rivals in the 29th minute. The result was then doubled thanks to Saïd Benrahma's late goal in the 94th minute. It was really a successful night on the European stage for the Hammers when they won completely without conceding any goal.
Speaking to the media after the match, the West Ham United midfielder could not hide his happiness. He shared: "It was amazing", "When the opportunity came, I saw there was a bit of space to run into as the play built up. If you don't make the runs, you're not getting to get a chance, and to score again is a really nice feeling. I wish it could be every week!".
Outstanding Comments on Declan Rice's Performance
West Ham's manager David Moyes praised him: "It took a really well-worked goal and a good goal by Declan. He has stepped up, he has the ability to get forward and score goals and we are encouraging him to do that. It's good that he's got two in this competition already." He added: "Overall he's a really good, developing midfield player".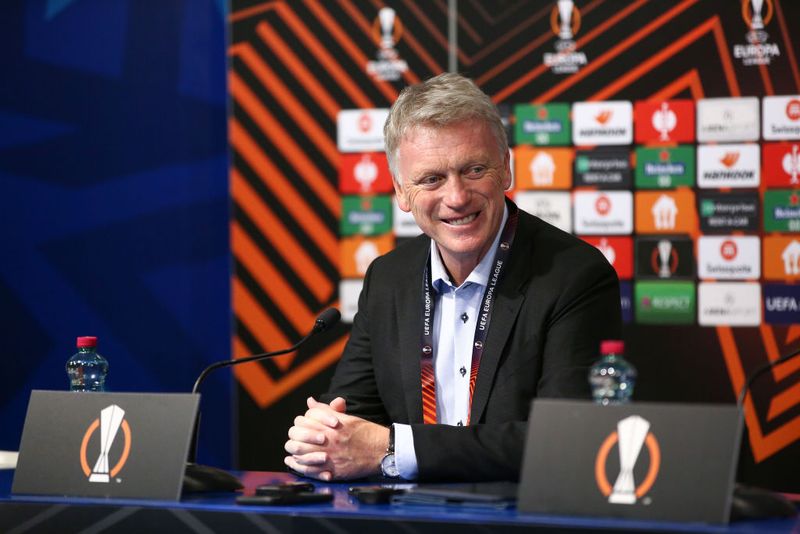 David Moyes feels proud of Declan Rice
Two West Ham icons Carlton Cole and Joe Cole on BT Sport also expressed their enjoyment of the young midfielder. Carlton Cole even highly appreciated him with an amazing review that "Everyone on the planet would want him in their team."
Declan Rice has been the top target of Chelsea, Manchester United, and Manchester City in the transfer market in recent years. However, the Hammers demands a fee of up to £100 million for this player. His future is still unclear because Declan Rice contract with West Ham is valid until 2024. At the moment, Rice is still feeling completely happy with his home team.
Something you should know about Declan Rice
1. Who is Declan Rice?
Full name: Declan Rice
PoB: Kingston upon Thames, England
Declan Rice age: 22 (DoB: 14 Jan 1999)
Declan Rice Height: 6 ft 1 in
Position: Defensive midfielder ( sometimes a center-back)
Current Club: West Ham United
Declan Rice is an England professional footballer who plays mainly as a midfielder for Premier League club West Ham and the England national team. He is known as a potential young player, who was trained at both Chelsea and West Ham youth academies. The beautiful friendship between Declan Rice and Mason Mount (Chelsea's striker) since they were kids is also taken notice by people who love England football.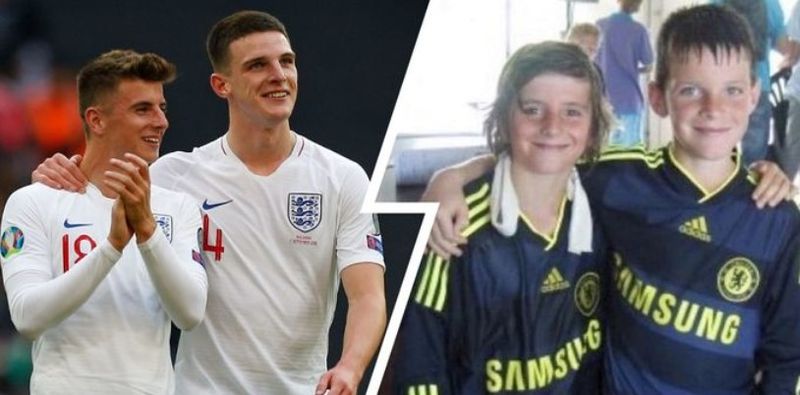 Declan Rice and Mason Mount
2. Declan Rice's Career
Rice joined Chelsea academy in 2006 at the age of 7. In 2014, he moved to West Ham United to have more chances of playing.
On 16 December 2015, just a year after joining the new club, Rice signed his first professional deal with West Ham. He continually improved his talent over the seasons and helped the club to gain impressive achievements in European competitions.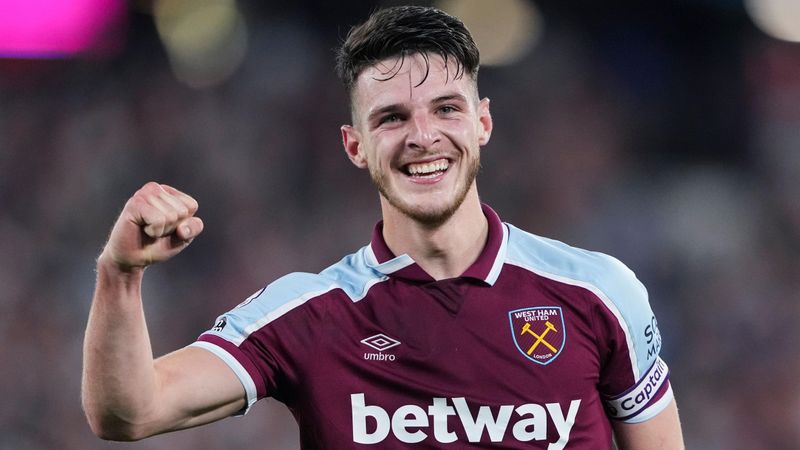 Declan Rice West Ham
Initially, Rice was eligible to play for Ireland national team in 2017 and 2018 because his grandparents are from Cork. On 13 Feb 2019, he committed his future to England. He then became one of the most important members of Gareth Southgate's squad to play in the prestigious international tournaments.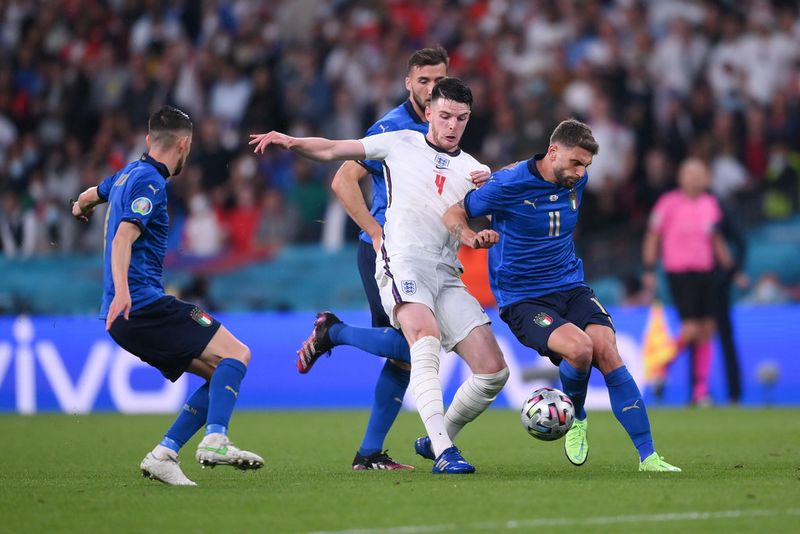 Declan Rice England
3. Declan Rice's Honours
England team
UEFA European Championship runner-up: 2020 season

UEFA Nations League third place: 2018–19
Individual
West Ham United Young Player of the Year: 2016–17, 2017–18 seasons

West Ham United Player of the Year: 2019–20

Republic of Ireland U17 Player of the Year: 2016

FAI Young International Player of the Year: 2018
Reference sources
whufc.com

football.london

wikipedia