Euro 2020 final: "Football comes to Rome" after Italy break English hearts at Wembley
Italy were crowned European champions after beating England on penalties on Sunday, 11 July 2021. This is the second title of the Azzurri since their victory in 1968. For England, "Football was not coming home" and their 55-year hurt still goes on.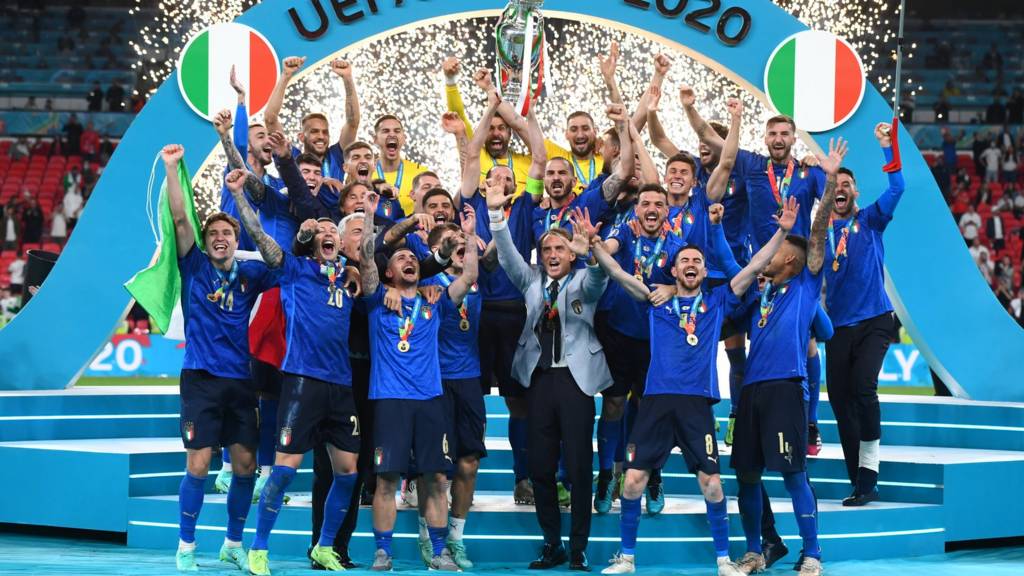 Italy 1-1 England, aet (3-2 on penalties)
Euro 2020 final line-ups:
Italy XI: Donnarumma, Di Lorenzo, Bonucci, Emerson (Florenzi 118), Chiellini, Barella (Cristante 54), Verratti (Locatelli 96), Jorginho, Chiesa (Bernardeschi 86), Immobile (Berardi 55), Insigne (Belotti 91).
England XI: Pickford, Walker (Sancho 120), Maguire, Stones, Trippier (Saka 70), Rice (Henderson 74; Rashford 120), Phillips, Luke Shaw, Mason Mount (Grealish 99), Sterling, Kane.
Inside the opening 2 minutes of the final game, Luke Shaw scored a goal and gave the England team a lead. It looked like the score would remain onto all night but it was not. In the 67th minute, Italy defender Leonardo Bonucci pounced after England goalkeeper Jordan Pickford turned Marco Verratti's header onto a post. The 1-1 score was preserved even after a tense period of extra time.
The penalty shootouts were implemented. England missed three per five pen kicks and then their victory expectation was extinguished after Italy successfully scored three of their five penalty kicks.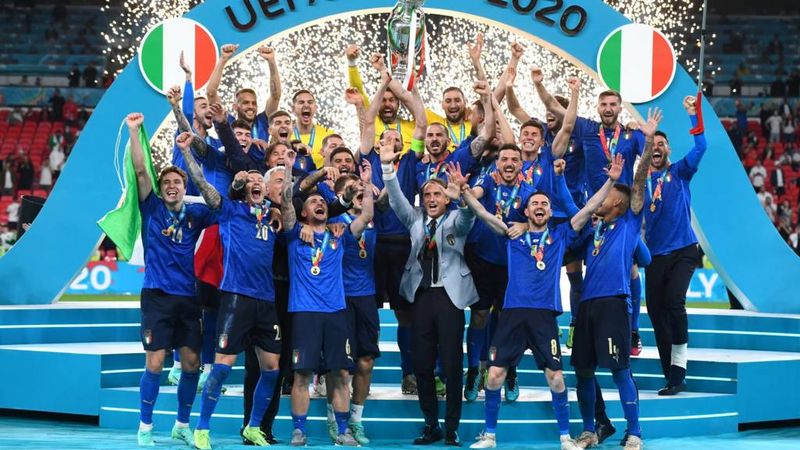 Italy win Euro 2020 final
Italy are worth becoming winners
Italy won their 34 consecutive matches unbeaten (in all competitions since September 2018) and they deserved with the Euro 2020 title. The Azzurri proved their pedigree with wins over Belgium and Spain in the knockout stage and were unfazed when facing England on their home ground.
According to Euro 2020's statistics, this is the second European Championship title of the Italian national football team and their first title after 53 years. This is also the longest ever gap between major finals by a single nation. In addition, Italy are the fourth team to win multiple Euro titles after Germany (3), Spain (3), and France (2).
Italian players displayed very impressively in this final game. Goalkeeper Gianluigi Donnarumma was awarded UEFA Euro 2020 Player of the Tournament. Donnarumma is just 22 years old but he has had 33 caps playing for the national team. He was one of the most important factors in the lineup of coach Roberto Mancini. Thanks to his two penalty saves in the shoot-out triumph over England, the Azzurri had their second European title.
Leonardo Bonucci is now 34 years old. He made his 18th Euro finals appearance which was an Italian record. Giorgio Chiellini and Gianluigi Buffon jointed the second position on 17 appearances. In the final game, Bonucci was named the Star of the match thanks to his excellent performance as well as the surprising goal over England.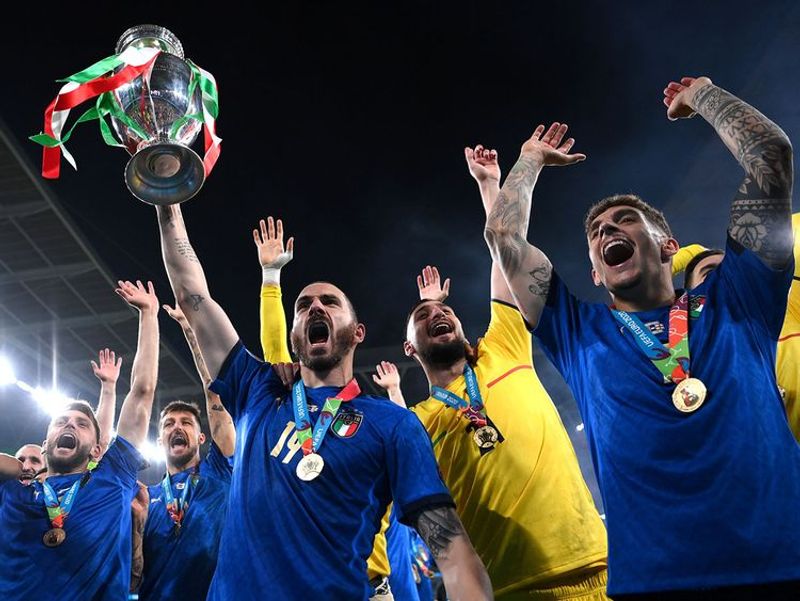 Leonardo Bonucci celebrates with the Euro 2020 trophy
What a pity for the England team!
The England national team's anthem "Three Lions" with the chant of "football's coming home" could not be played at the end of the Euro 2020 final at England's Wembley stadium.
It has been 55 years since the England national team won an international tournament (World Cup 1966). England have not been highly appreciated in big championships until they made a new hope with the first time ever joining a Euro final game (Euro 2020). Their international cup drought was seethed than ever but unfortunately, they were defeated by Italy on the last penalty kicks. However, we could not deny that the England team also played wonderfully. They had a goal first and defended the result in their best efforts.
Coach Gareth Southgate took his full responsibility for England's loss: "We prepared as well as we could for that and that's my responsibility, I chose the guys to take the kicks", "That's my decision to give him (Saka) that penalty so it is totally my responsibility: it is not him, Marcus or Jadon". The England manager might be disappointed but anyway, he tried his best. The Three Lions was only less a little of luck in this game.
Captain Harry Kane showed his pride for the team: "It wasn't our night but it's been a fantastic tournament and we should be proud, hold our heads up high". This would be a valuable experience for the England team to progress in the following years.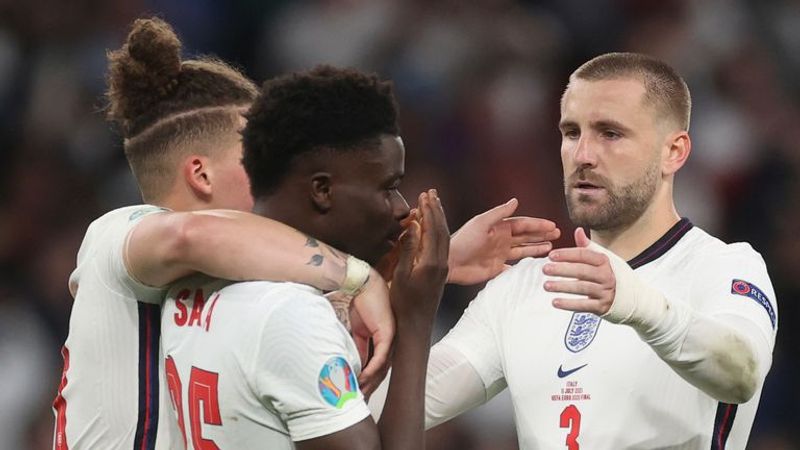 England are the runners up at Euro 2020
Reference Sources
Betimate.com

https://www.uefa.com/uefaeuro-2020/news/026b-12bba5b7b7a1-5519282c3d1a-1000--spot-on-italy-win-euro-2020/