Gerard Pique is going to retire this weekend
Barcelona's 35-year-old defender, Gerard Pique, will hang up his boots right after Barca's match against Almeria in the 13th round of La Liga on November 6.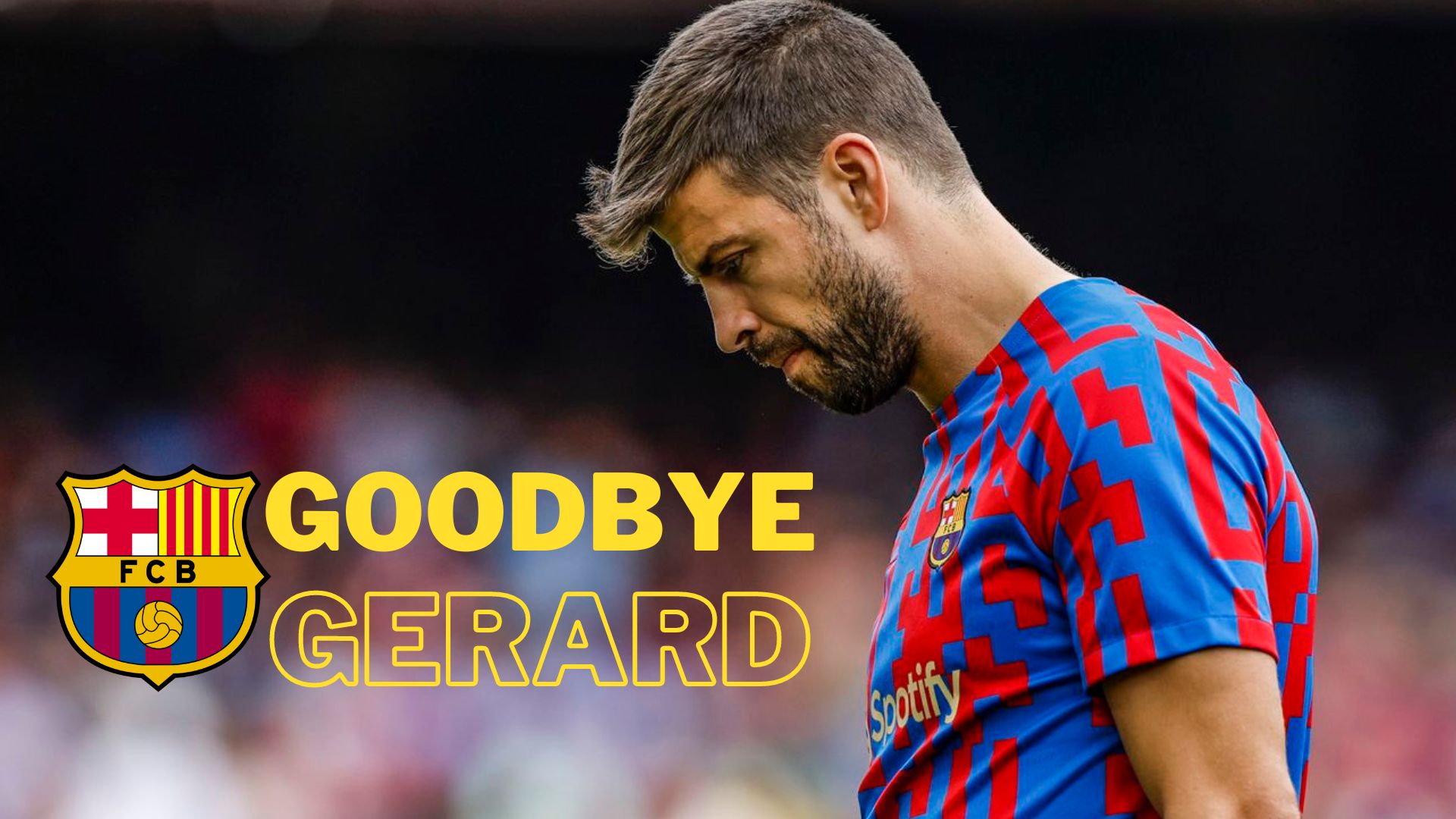 "Hello Barca fans, I'm Gerard. I have an announcement for you," Pique said in a video posted on social media on November 3, Madrid time. "It's been 25 years since I joined Barca. Football and Barca have given me everything. Now, when all my childhood dreams come true, I have decided to end this journey."
The Catalan defender then insisted that he would not play for any other team, because in his heart, there is only Barcelona. Pique will leave the Camp Nou following the encounter against Almeria this weekend. He also pledged to be a loyal fan, always supporting Barca, passing the love of the team to his children.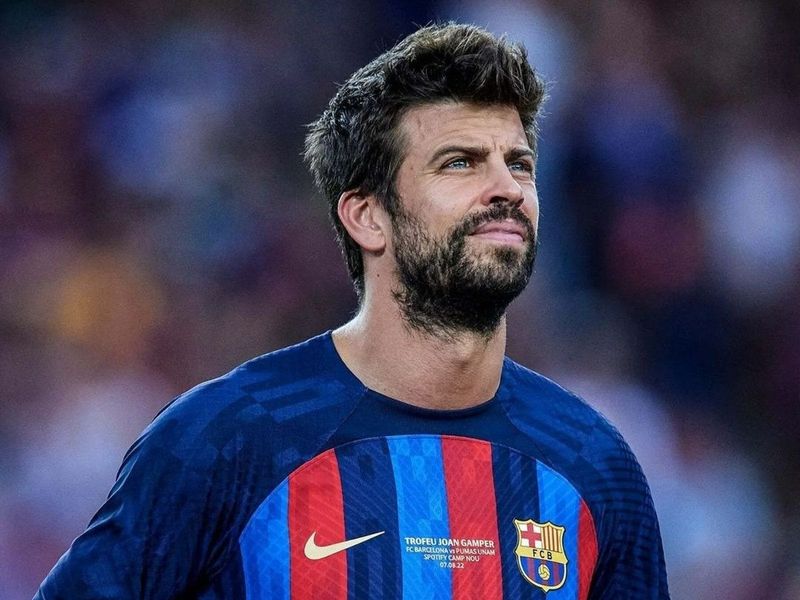 Pique stressed his love for Barcelona in his announcement.
Barca is said to be surprised by Pique's announcement. Some sources close to President Joan Laporta confirmed that Barca's board of directors was surprised by the 35-year-old defender's decision. But according to Mundo Deportivo, the coaching staff knew about the matter a few days ago.
Following the news, Pique's former teammate, Carles Puyol, sent a message, "Thanks for everything, Geri. I'm in shock. It has been very unfair on you, few have defended the Barça shirt as you have. I will always be able to say that I played alongside you, a privilege. I love you friend."
Meanwhile, the famous journalist Fabrizio Romano reported that Pique's contract will be canceled ahead of time, and the Spanish defender will give up all remaining wages in the last half of his contract. According to Diario Sport, thanks to Pique's immediate departure, Barca can save about $80 million in salary and loyalty bonuses. So that, they can sign a top midfielder in January 2023 when the transfer window reopens.
Pique is just Xavi's fifth choice for one of two Barca centre-backs this season, after Ronald Araujo, Jules Kounde, Andreas Christensen and Eric Garcia. According to Transfermarkt data, the 35-year-old defender has only taken part in 9 games, played 554 minutes in total, of which only 5 times was he in Barca's starting XI. But whenever he is used, he often makes mistakes.
Pique's private life has also been turbulent recently. In June, he and his famous longtime girlfriend Shakira broke up after 12 years of being together. They then had a big disagreement over the division of custody of their two children. He is also considered one of the men who stabbed Lionel Messi in the back, so that the Argentine superstar had to live Barca in tears in the summer of 2021.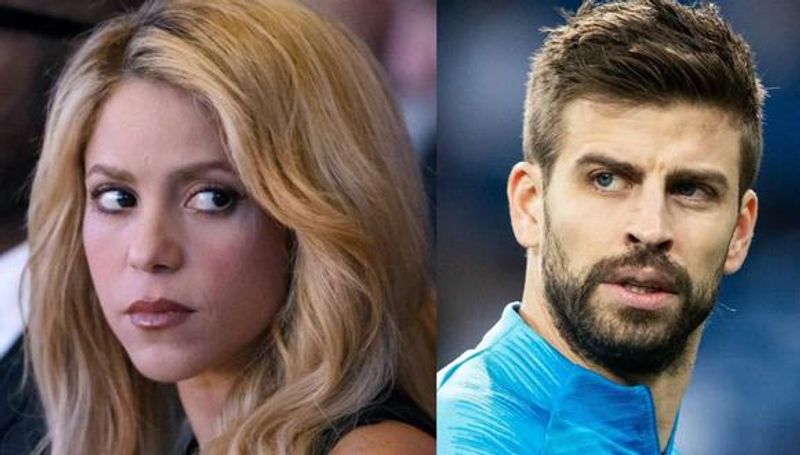 Spanish defender has just split up with his famous girlfriend, Shakira.
Pique grew up in Barca's famous La Masia training academy, but first played professionally for Man Utd in October 2004. In the summer of 2008, the 1.94-meter tall defender returned to Barca during the Pep Guardiola revolution and progressed rapidly, joining the ranks of the best defenders of his generation. Pique hangs up his boots with a collection of trophies that any other player must dream of, including winning the 2010 World Cup, Euro 2012 with the Spain national team, and winning 3 Champions Leagues, 8 La Ligas, 7 King's Cups, 6 Super Cups Spain, 3 European Super Cups, and 3 FIFA Club World Cups during his spell at Barcelona.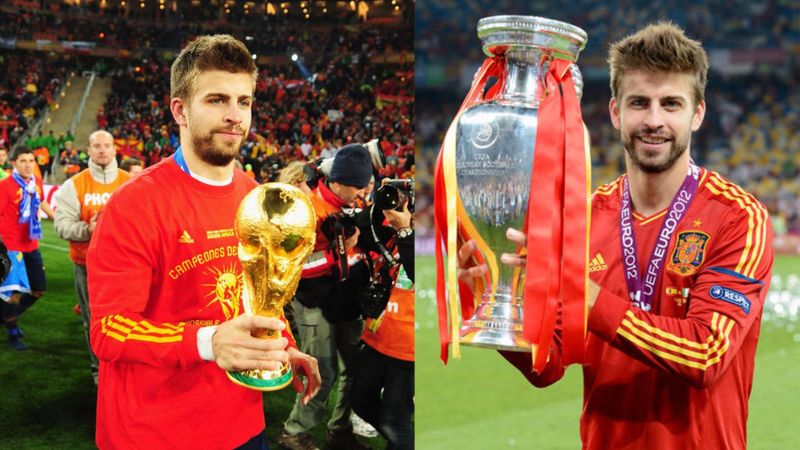 He has won both FIFA World Cup and UEFA EURO with Spain.
It's fair to say that Gerard Pique is one of the Blaugrana's legends. Many "cules", Barca fans' nickname, once said they wanted Pique to be the club's president. The defender appreciates the love that fans give to him, and he finished his statement by hinting at a future return to the club in a non-playing capacity, "And you know me-sooner or later, I'll be back."