How has Ronaldo's departure affected the clubs?
Cristiano Ronaldo is always an important factor in the squad of any club. After he left, his old clubs had to adjust to a new life, and United are going through this for the second time. Sporting Lisbon
When he played
When Ronaldo made his debut at Sporting Lisbon in his native Portugal during the 2002–03 season, he had noodle hair and blond highlights. During his first full season as a professional, he made 31 appearances and scored five goals. Liverpool, Arsenal, Barcelona, and other elite teams expressed interest in him due to his performances and obvious promise.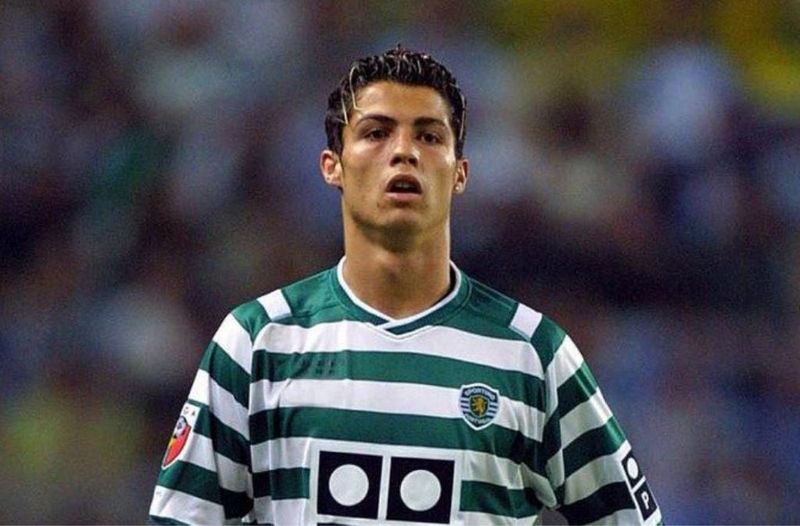 After he left
After Ronaldo left Sporting Lisbon to join Manchester United in the summer of 2003, Sporting finished the 2003-04 season in third place but was unable to advance to the Champions League qualification stage. They were humiliatingly defeated by the Turkish team Genclerbirligi in the second round of the UEFA Cup (the predecessor to the current Europa League), losing 0-3 in the home leg.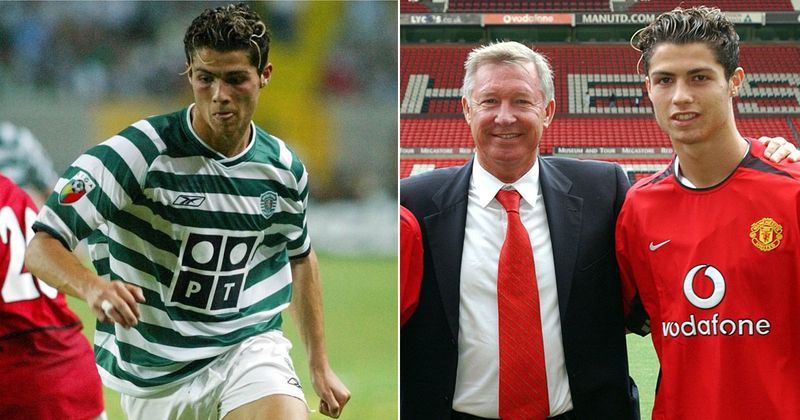 Sporting Lisbon's downturn was influenced by the sale of Ronaldo, but the biggest problem was likely the loss of their star striker Jardel in the summer of the same year. However, Sporting Investing reinvested the transfer money in another Brazilian striker, Liedson, who went on to become a club legend with 173 goals in 313 games. Sporting had advanced to the UEFA Cup final by the 2004–2005 season, although they were defeated at home by CSKA Moscow.
Manchester United
When he played
Ronaldo rose to the position of Manchester United's most crucial player. He contributed significantly to United's ascension to become not only a squad capable of competing in the Champions League but also a dominant force in the Premier League as his goal totals rose with each passing season. The irrepressible Ronaldo scored 42 goals across all competitions in 2007–08 as Ferguson's final great team captured the Premier League and Champions League double.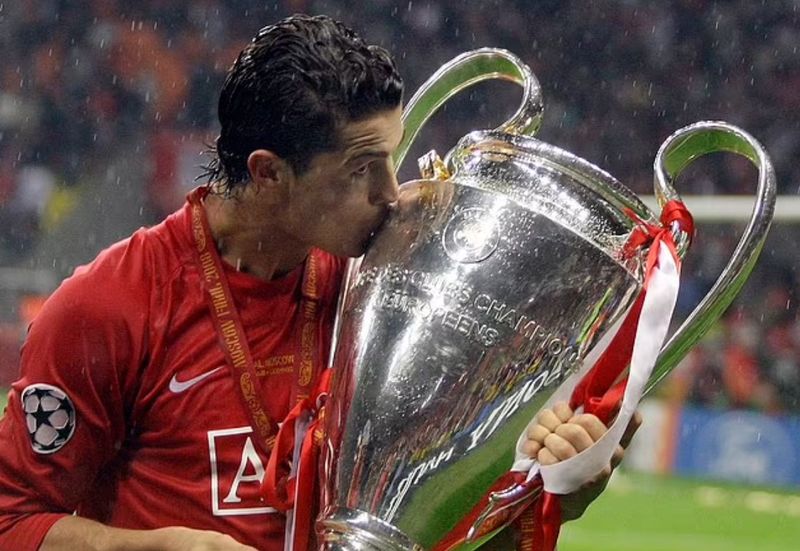 During his first stint at Old Trafford, Ronaldo scored a total of 118 goals in 292 appearances, helping the club win three Premier League championships, the FA Cup, the League Cup, the Champions League, and the FIFA Club World Cup.
After he left
Ronaldo was sold by Manchester United to Real Madrid in 2009 for a record-breaking 94 million euros. Although it was a footballing choice, this cult action was timely. After the effects of the global financial crisis, the Glazer family, the American owners of MU, recorded a debt of 1.1 billion pounds in 2010. The Red Devils' record loss for the month of October 2010 was £83.6 million, but because of the money from Ronaldo's sale, this loss appears to be considerably less of a "headache."
MU's absence from the 2009–10 campaign was unfortunate, as they were unable to compensate for Ronaldo's goals and lost out to Chelsea in the race for the Premier League title. When they lost to Bayern Munich in the Champions League quarterfinals, they also suffered a setback on the European stage. Despite the fact that Ronaldo's contract was set to expire in early July, Manchester United was unable to completely bolster their striker line, with Michael Owen being a notable free agent.
To be fair, MU didn't see a prolonged slump. In 2010–11, they won the Premier League again but lost to Barcelona in the Champions League final. Instead of trying to keep the striker when his thoughts were on Real Madrid, MU sold Ronaldo at the opportune time.
Erik ten Hag, the head coach at the time, and the team were presumably pleased with Ronaldo's second farewell to MU. The story of Ronaldo dominated the Red Devils' entire season, which is considered to be a major distraction for Ten Hag, who is keen to introduce his own coaching philosophy to Old Trafford. Before being let go, the Dutch strategist spent a long period dealing with the issues surrounding CR7. Ten Hag is now completely free to create a game for MU.
Real Madrid
When he played
Ronaldo's statistics throughout his time with Real Madrid speak for themselves: 450 goals in 438 games, four Champions League victories, two league titles, and many other accolades. It was a nine-season stint that unequivocally cemented his place among the all-time greats and as one of the best football players in the world, if not the best. Ronaldo returned Real Madrid to prominence in European football, something that still holds true now. He was consistently there to make a difference in the pivotal games of any season.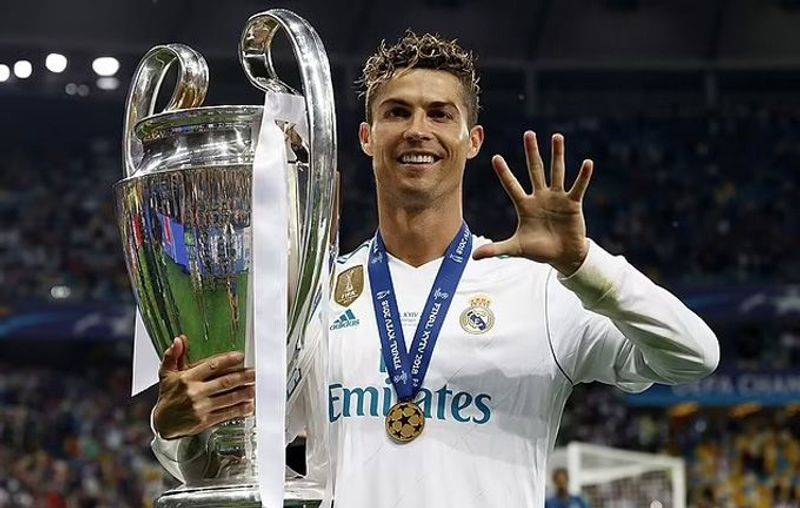 After he left
Ronaldo's nine years of loyalty to Real were cut short when the club sold him to Juventus in the summer of 2018 for 117 million euros. Despite their assurance that they "live well" without Ronaldo, Los Blancos actually went through a nightmare. First off, it needs to be clarified that Real's financial difficulties played a major role in the club's choice to sell Ronaldo. Real announced a profit of 49 million euros after pushing Ronaldo to Juventus for 117 million euros and releasing approximately 50 million euros of CR7's annual pay. In other words, even before any contract extensions for CR7, Ronaldo has become too expensive to stay on the books.
Real's sale proceeds were used to reinvest. They make an effort to do everything with inexpensive acquisitions, but at the expense of the team's worst season in almost 20 years. The striker from Lyon named Mariano Diaz will take over for Ronaldo. The Dominican Republic player has so far stayed with the team, but he will never be able to fill CR7's enormous shoes. Despite Karim Benzema's efforts to hit 30 goals, Real never managed to catch up to Ronaldo's 44 goals in 2017–18, despite Mariano's four goals in 2018–19. The White Vultures finished third in La Liga for the 2018–19 season, 19 points off of champion Barcelona. They have the fewest overall points (68) and goal difference (+17) since the 2001–2002 season.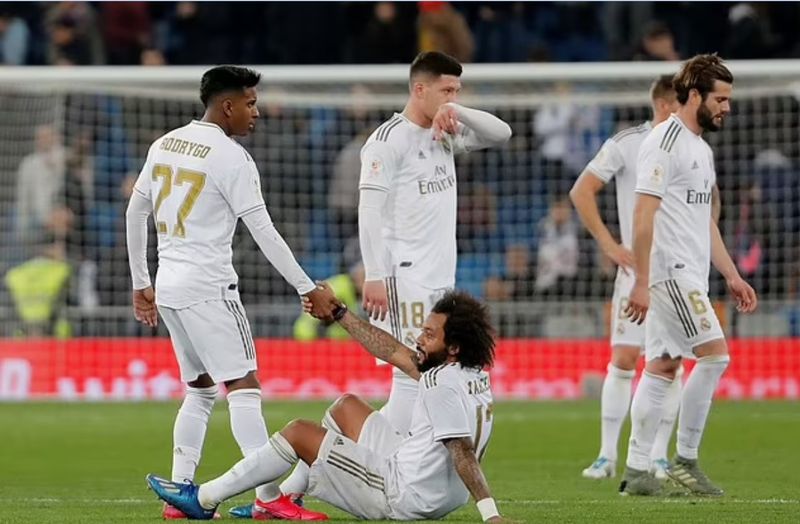 Ajax also interrupted Real's hegemony in the Champions League when the Dutch team defeated Real 4-1 at the Bernabeu in the 1/8 round to advance with a final score of 5-3. Barca also humiliated Los Blancos in the King's Cup semifinals. They also passed through three generations of coaches, which added to the appearance of post-Ronaldo turmoil. After losing El Clasico to Barcelona 1–5, Julen Lopetegui was fired in October. Although he was able to calm things down, Santiago Solari was fired in March to make room for Zinedine Zidane, who had only resigned nine months before.
Real, though, has slowly come back over time, winning the Champions League and back-to-back La Liga titles.
Juventus
When he played
On the surface, Onaldo's three years with Juventus appeared to be very successful. He won two Serie A championships and scored 101 goals in 134 games, making him one of the team's all-time leading goal scorers. The club had already won seven Scudettos, so signing Ronaldo was just a statement of their desire to once again rule Europe and a reinforcement of their dominance in Italian football.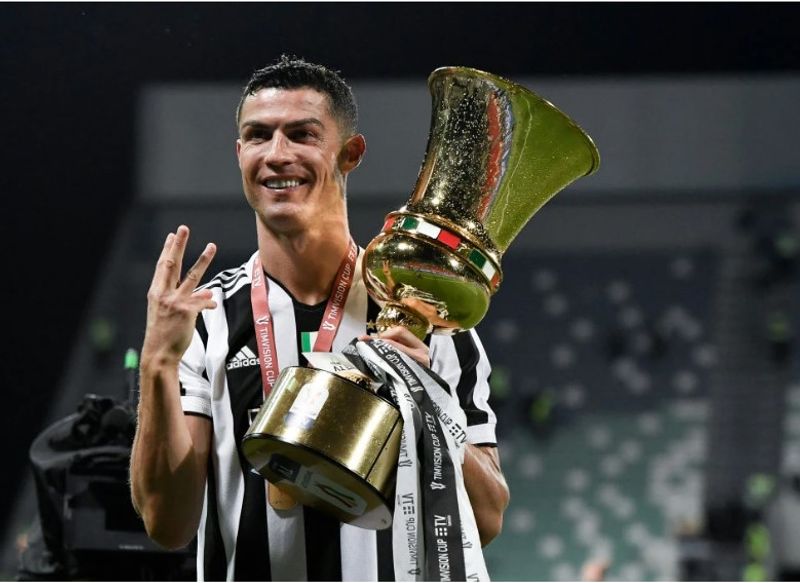 However, Turin was unable to replicate the enchantment Ronaldo brought to Real Madrid in the Champions League. They were shocked by Ajax in the quarterfinals of the 2018–19 season, astonishingly fell to Lyon in the last 16 of the following campaign, and Porto in the same round of the following campaign. His time there will therefore always taste regretful.
After he left
Juventus sold Ronaldo to MU for 17 million euros in the summer of 2021, after three years of ownership. Juve's fortunes have not improved, as they finish fourth in Serie A in 2021-2022, despite the departure of players who were deemed a burden to the team.
In addition, "Old Woman" only managed to score 57 goals in Serie A as opposed to 77 in Ronaldo's final year. Their top scorer, Paulo Dybala, has only scored 10 goals. Juventus also lost 0-3 to Villarreal at home in the round of 16 of the Champions League but was still eliminated after the final result was 1-4. Juventus was also defeated by Inter Milan in the Coppa Italia final.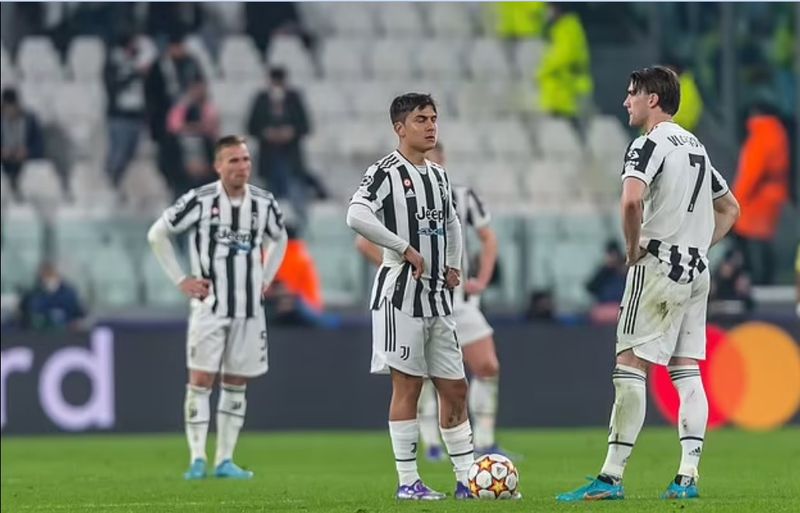 But it appears like the team's cohesion has strengthened since Ronaldo left. Soon after CR7 went back to Manchester United, some of his former teammates started to speak up. Giorgio Chiellini, a seasoned center back, stated that Ronaldo "should have departed sooner," but Leonardo Bonucci maintains that Chiellini's statement is 100% accurate because Juventus is a better team without Ronaldo.
Juventus' luck hasn't been on their side thus far. While Ronaldo is still without a new club, "Old Lady" is currently in third place in Serie A with 31 points, 10 points behind Napoli, who are currently atop the standings. They also had a dismal Champions League group stage and were sent to the Europa League.