Jose Mourinho went crazy celebrating victory in his 1000th game
Jose Mourinho celebrated his 1000th game as a manager in a special style as Roma beat Sassuolo on Sunday evening. Roma 2-1 Sassuolo
Roma came into the game with the goal of making it three wins in a row in Serie A. They led at halftime thanks to a goal by Bryan Cristante in the 37th minute. Cristante made no mistake when one-on-one with the goalie after Lorenzo Pellegrini's brilliant free-kick caught Sassuolo's defense off guard.
However, 12 minutes after halftime, AS Roma were pulled back when Filip Đuričić scored from close range.
Going into stoppage time, the score remained 1-1, and it appeared that the two teams would split the spoils. However, the home team won in a dramatic fashion in the 91st minute. Stephan El Shaarawy attempted a shot from within the area, which deflected off the post and into the net.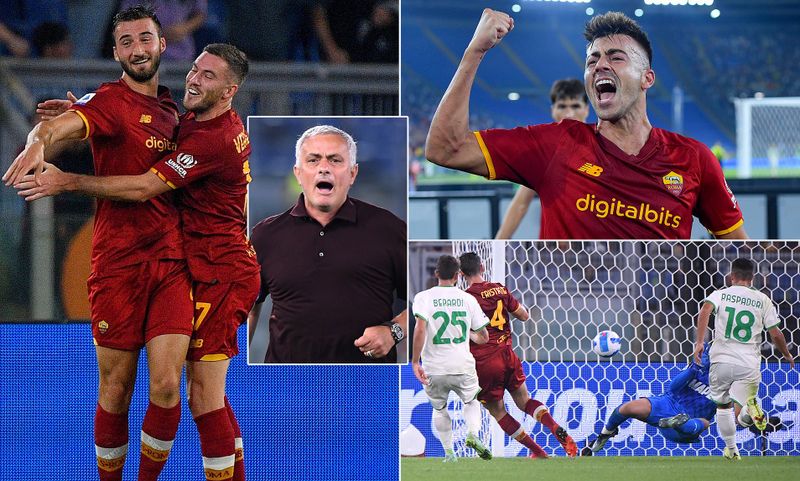 Roma beat Sassuolo on Sunday
Jose Mourinho celebrates his 1000th game as a professional manager
After that late and decisive win of AS Roma, Jose Mourinho celebrated by running down the sideline at the Stadio Olimpico, similar to something he did as Porto coach at Old Trafford when facing Manchester United in the Champions League. By this victory, Mourinho has reached 1000 games in his management. He won 639 matches and 25 trophies throughout a storied career.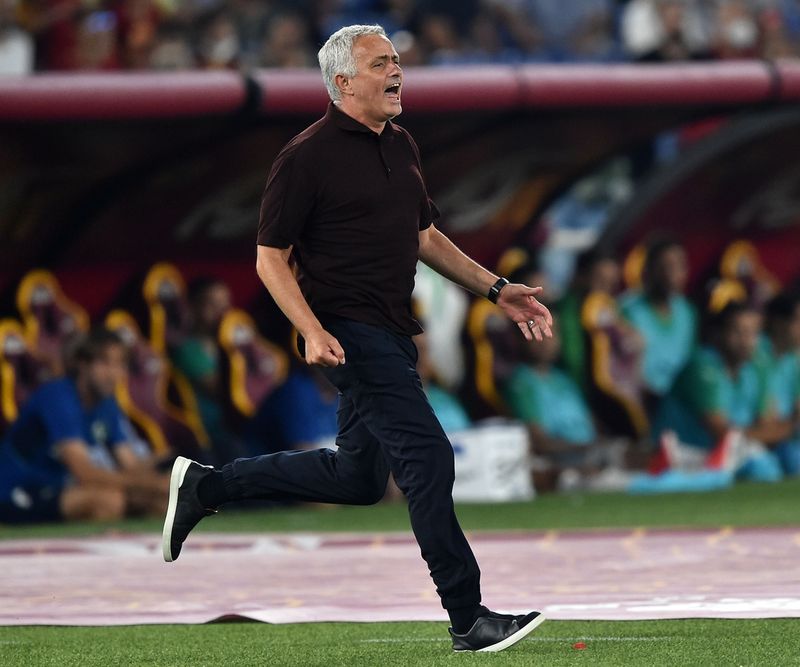 Mourinho runs down the sideline celebrating his 1000th game
Mourinho was emotional when speaking to the media after the win. Italian journalist Fabrizio Romano summarized Mourinho's speech: "I told everyone lies!". He added " I had been saying to the team for days that this 1000th game was not important to me… but I had an incredible fear of losing! Luckily we won and I was running like a child today because I was feeling 12 years old, not 58."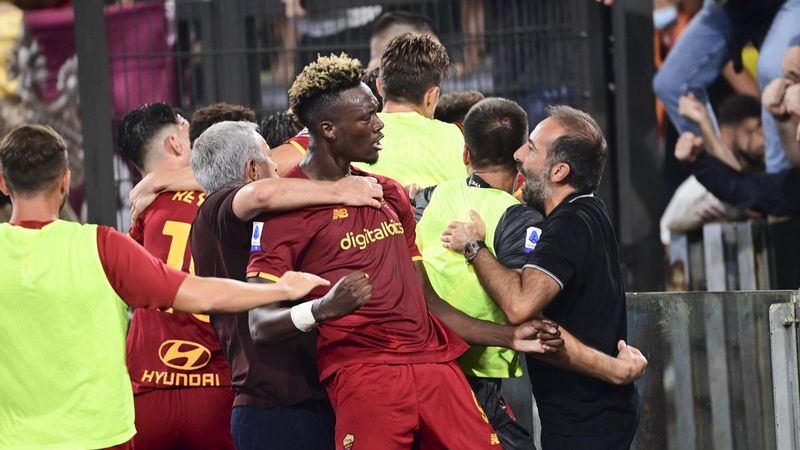 Mourinho embraces his players
Roma's fans were right there with him, streaming down the stands to get as near to him as possible. It's too hurried to start thinking about trophies, but the desire to win something – anything – is alive in the hearts of a crowd that hasn't seen their team win a major trophy since the Coppa Italia in 2008.
After such a costly investment (close to €100m on transfer fees this summer window), the objective for the Giallorossi's owners will be to return to the top four, which Roma has failed to do for three consecutive seasons. On the other hand, after 18 months of empty stadiums, many people might be content to simply enjoy the euphoria of a 91st-minute winner and the mad sprint made by a 58-year-old guy.
How were Mourinho's 1000 games displayed?
"The special one" was initially a talented Portuguese midfielder. He started his coaching profession when he took charge of the Benfica club in 2000 and won 6 in 11 matches. He then managed Uniao de Leiria before building his name at Porto, where he won the UEFA Champions League and earned the top job at Chelsea. After 3 seasons with the Blues, he moved to Inter Milan and helped the Nerazzurri to win the treble cups in 2009-10. From 2010 to 2013, he came to the most famous La Liga Club Real Madrid. In the following years, he stayed for England's clubs Chelsea (2-13-2015), Manchester United (2016-18), and Tottenham Hotspur (2019-2021).
This season, Mourinho returned to Italy and took over AS Roma prior to the current campaign. Mourinho is widely considered to be one of the greatest managers of all time thanks to his overwhelming achievements at the clubs he has led. At times, Moinho did not perform well and was sacked from several clubs. He still shows his professional and excellent military leadership. Roma's unbeaten record at the beginning of the new Serie A season is proof of that.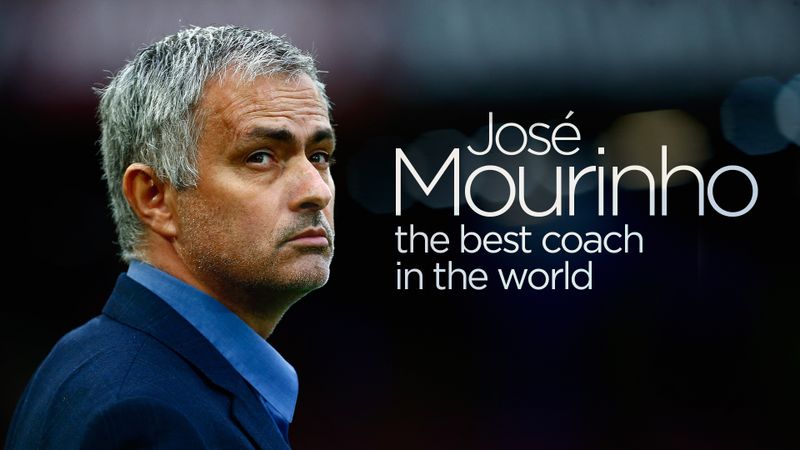 Jose Morinho is all-time best manager
Please visit Betimate often to update the latest news and matches of all football leagues in the world.
Reference Sources
Wikipedia

theguardian.com

goal.com