Lingard and Rashford: "More than just a friend."
Marcus Rashford sent a special message to his old teammate Jesse Lingard on social media following Manchester United's win over Nottingham Forest on December 27.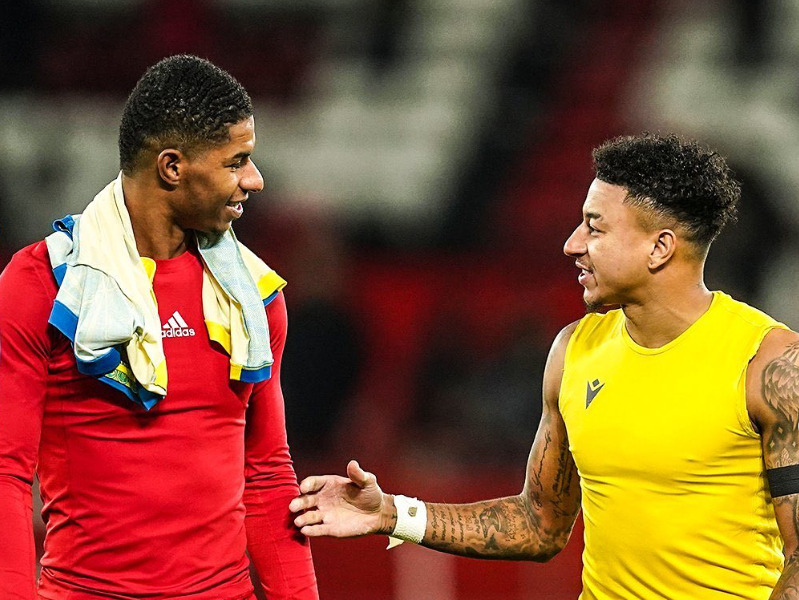 After Manchester United's 3-0 victory against Nottingham Forest, Marcus Rashford paid respect to his former teammate Jesse Lingard by declaring that the Nottingham midfielder is "more than just a friend" on his official Instagram. Along with the heart-touching message is a picture of the two hugging each other after the match.
In the comment section of Rashford's post, Lingard replied with the message "All love bro" and a heart icon.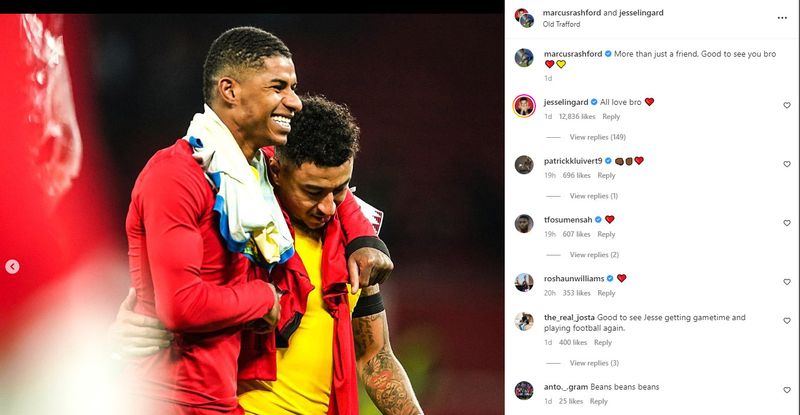 Rashford's post and Jesse's reply.
Lingard made his return to Old Trafford on Wednesday night after having left United in the summer of 2022 when his contract expired. He recently lashed out at the club, claiming he was mismanaged by those in charge, that he was given "false promises" and was treated with "lack of respect," and that despite spending 20 years at the club, he was not given a proper farewell.
He emphasized that he was ignorant of the reason why he wasn't playing and that he had no idea what was going on. Politics or anything else, he argued, may be the cause. Sadly, he hasn't yet heard back from anyone on these points. Jesse also discussed Manchester United's deceitful promises.
"I don't know what the problem was, whether it was politics or whatever," he said. "I still haven't got an answer. I'd rather that someone had told me, "This is why you're not playing", out of respect for me being there so long, but I never got that."
Jesse demonstrated his willingness to participate in the forthcoming games as he prepared to play in the major leagues. He said that his unhappiness was due to the regrettable fact that he had so little opportunity to play for the mains. Jesse Lingard of Forest persevered during his transition from the United Academy to the team, where he won multiple trophies, including the FA Cup, Carabao Cup, and Europa League. From the age of seven until he was 29, Jesse Lingard was a member of Manchester United's midfield, making 232 games and scoring 35 goals.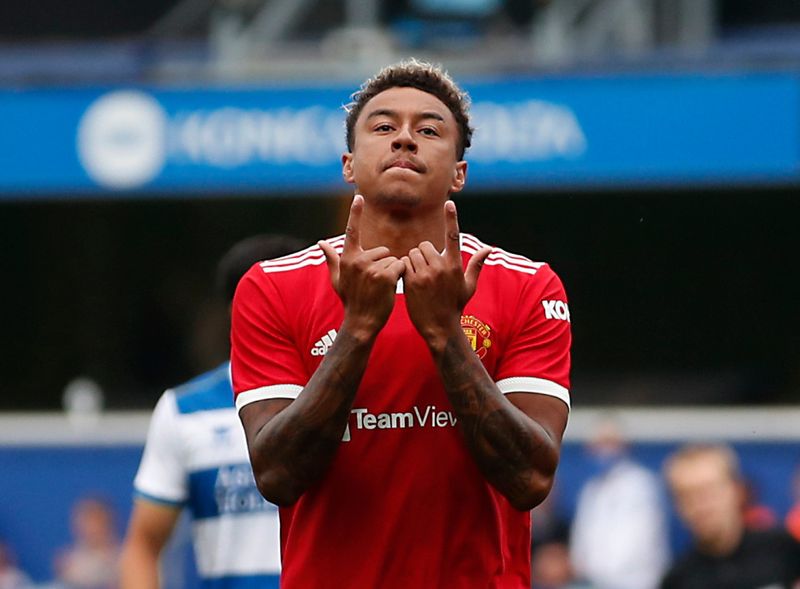 Jesse Lingard left Man Utd in the summer of 2022 after not being used frequently.
However, after returning to his boyhood team, which he joined at the age of nine, the attacking midfielder was welcomed with a warm reception by the crowd at Old Trafford. He received all of the spectators' applause from both Manchester United fans and Nottingham Forest fans when he was substituted in the second half due to an injury.
Besides that, his former teammates also showed their happiness when seeing Jesse. Marcus Rashford and David De Gea were reported to be delighted by Jesse Lingard's presence. After the final whistle, they had an amiable moment where they exchanged shirts and shook hands together. Despite a scandalous departure, this farewell felt like a satisfying conclusion for Jesse Lingard.
On his Instagram, the 30-year-old added a separate post to thank United's fans for the reception he received.
"Disappointing result to end the year," Lingard wrote. "Time to focus on the next game."
"Just want to say thank you for the warm reception, Old Trafford will always have a special place in my heart and Nottingham Forest fans unbelievable support once again thank you."