Manchester United's stories surrounding the win in quarterfinals of EFL Cup
Manchester United's outstanding victory when confronting Charlton in the quarterfinal of EFL Cup not only helped United to have the ticket to go to the next round but also pointed out many stories around this club. Facundo Pellistri – a promising player
The youthful Uruguayan Facundo Pellistri had to wait till October 2020 before making his Manchester United debut, which came in January 2023. It was fleeting, but Pellistri made the most of it because he didn't know whether he would have another opportunity. Pellistri had an impact in just five minutes after entering the game in the 85th, assisting Marcus Rashford in the 90th. Pellistri could have had one only a few moments earlier as well, but Scott McTominay missed his chance.
This was a debut for Pellistri that was well worth the wait. He has displayed some talent by scoring goals in back-to-back preseasons, but his luck hasn't been in his favor due to injury and subpar loan periods. Since October, he has frequently been utilized as a substitute, so manager Erik ten Hag's tardy debut seemed unnecessary. But in just five minutes, Pellistri demonstrated enough to suggest that he might be worth further investigation.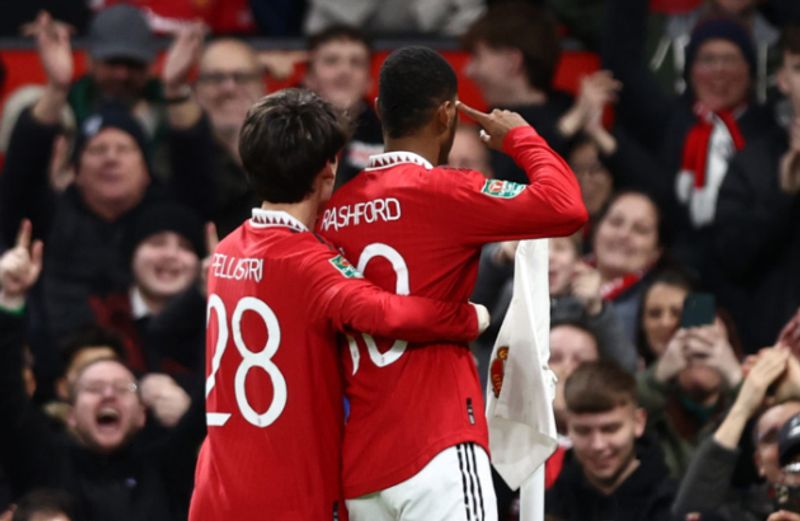 Facundo Pellistri had an assist for Rashford's goal
About the performance of Pellistri, Coach Ten Hag said: "Pellistri came on, it was not long, he was really lively."
Pellistri argued for more playing time because United lacked attacking options, and Anthony Elanga didn't fully take advantage of his opportunity. The young player, who previously played for Uruguay at the World Cup and looked impressive, made the most of his eagerly anticipated debut opportunity. It will be unfortunate if this turns out to be merely the beginning of a loan or even a sale. Perhaps Pellistri has something.
Wout Weghorst—the transfer deal that Manchester United joined
Anthony Elanga replaced Anthony Martial, who was rested, and he did score, but the goal was disallowed for offside.
Even with Marcus Rashford coming in and scoring twice in stoppage time, the performance wasn't enough to convince anyone that United needs a new striker to lead the line through the middle. After the game, Ten Hag took questions from the media, during which Weghorst came up.
After Manchester United's victory over Charlton, manager Erik ten Hag was questioned about the prospect of acquiring Wout Weghorst. However, when asked for an update, he declined to provide any kind, saying, "No, unfortunately, I can't."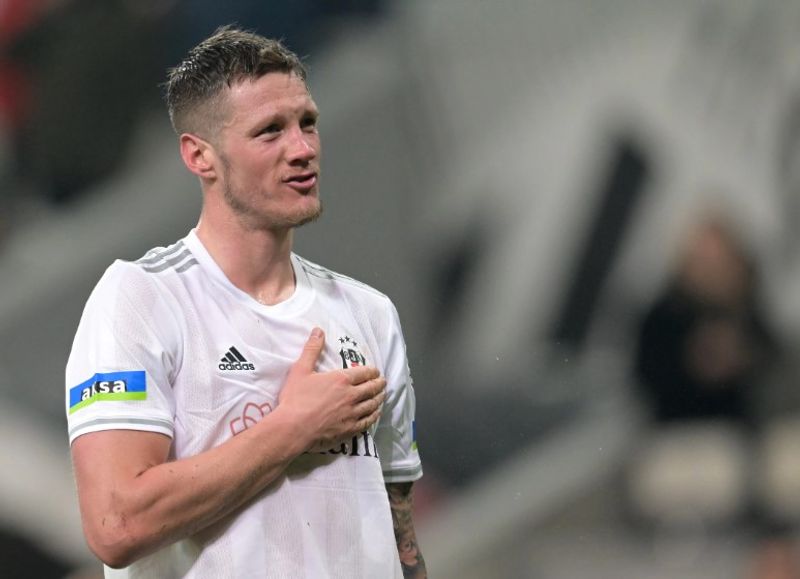 Wout Weghorst
The move for United is said to be progressing despite the manager's unwillingness to comment. According to Fabrizio Romano, Burnley and Besiktas have reached a "complete verbal agreement," with a loan fee of £2.5 million.
The one sticking point is Besiktas' insistence on lining up a replacement before they cancel Weghorst's loan. The Guardian report the Turkish club aim to sign their former striker Vincent Aboubakar, who is now a free agent.
Ten Hag preferred not to comment, although he did not dispute Manchester United's interest in the striker. When a deal is reached, he will have a lot to say, especially if it can be done in time for this weekend's Manchester derby. Weghorst must be registered with the Premier League by Friday at 12.30 p.m. for Manchester United to be eligible.
Diogo Dalot's injury – a loss before Derby Manchester
Dalot missed Manchester United's games in late December due to an injury he acquired while playing for Portugal at the World Cup. In order to improve his fitness and mental acuity before the derby, Erik ten Hag chose him for the game against Charlton in part because of this.
However, in the first half of the Carabao Cup match against Charlton Athletic, he was forced off. In the 34th minute, Dalot collapsed and immediately left the field after being replaced. The switch might have just been a precaution before the derby, but there isn't much time to heal before Sunday's game.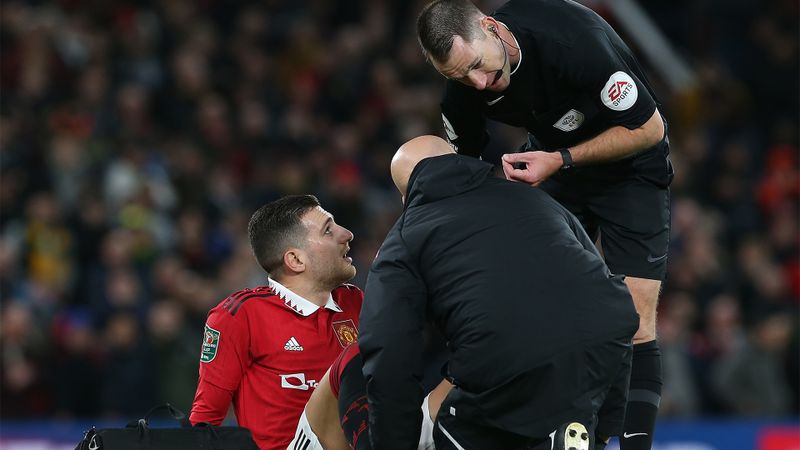 Diogo Dalot had injury in the match in EFL Cup quaterfinals
He was replaced by Aaron Wan-Bissaka as Manchester United held a 1-0 advantage thanks to a goal by Antony. In December, Wan-Bissaka played effectively without Dalot and has since regained his confidence, earning Erik ten Hag's trust.
He might be needed against Manchester City this weekend, but United won't likely give a complete assessment of Dalot's fitness until Friday's news conference.