McKennie is placed up for sale since he doesn't fit in at Juventus
Weston McKennie's return to Juventus hasn't been good news for the American star because he doesn't match Massimiliano Allegri's plans European teams have already made USMNT star McKennie a number of offers. Weston McKennie's return to Juventus following the 2022 World Cup in Qatar hasn't been good news for the American star because he doesn't match Massimiliano Allegri's plans.
McKennie is placed up for sale since he has no place at Juventus
McKennie will have to go during the winter transfer window since he understands he won't likely have many opportunities to play, according to multiple Italian media sources. Adrien Rabiot and Paul Pogba, the two Frenchmen who start for Allegri, are ahead of McKennie in the pecking order. In Pogba's case, he has also recovered from an injury that prevented him from playing in the World Cup. Despite being injured since singing in the summer, he plays the part of an essential member of Juventus, thus the American has little chance of making the starting XI.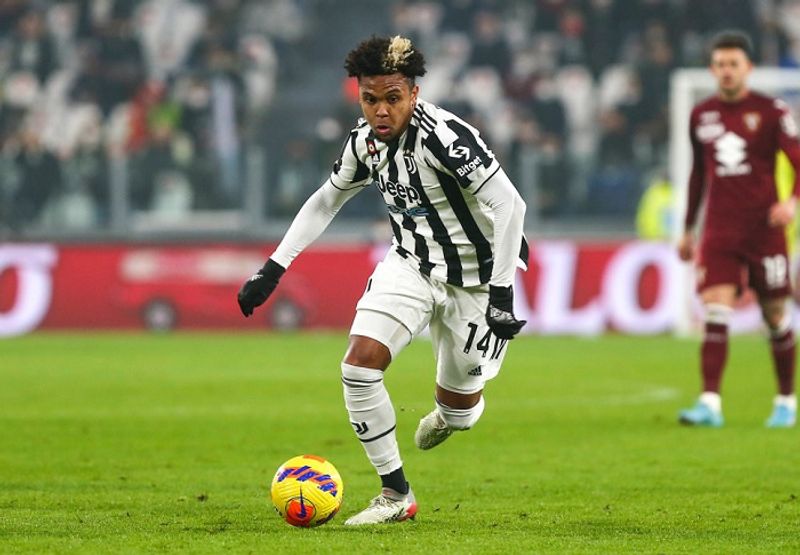 McKennie will have to go during the winter transfer window
McKennie is in high demand and enjoys a solid reputation in both the Bundesliga and the Premier League. Numerous elite European teams are interested in signing him, which may present a lucrative market opportunity for any team given that he is free to depart for 20–25 million euros.
Chelsea, Borussia Dortmund, and Tottenham appear to be the most qualified candidates to land his transfer out of the teams that have been contacting him. All teams dealing with Weston will have to find a solution to a certain issue. Juve pays the midfielder a salary of 2.5 million, and he has no plans to accept a wage cut.
McKennie is trying to digest the news to make a decision, as he was an important player for Juventus at the start of the season, making 11 appearances in Serie A and five in the Champions League. At the World Cup, he started every game for the United States.
McKennie's exit in January might be derailed by salary demands
Weston McKennie, a great player for Juventus, is expected to depart the team in the January transfer window, but given the amount he is requesting, he may decide to stay. The club believes the midfielder may be moved to raise money for additional acquisitions even if he hasn't been a regular for the Bianconeri under Max Allegri.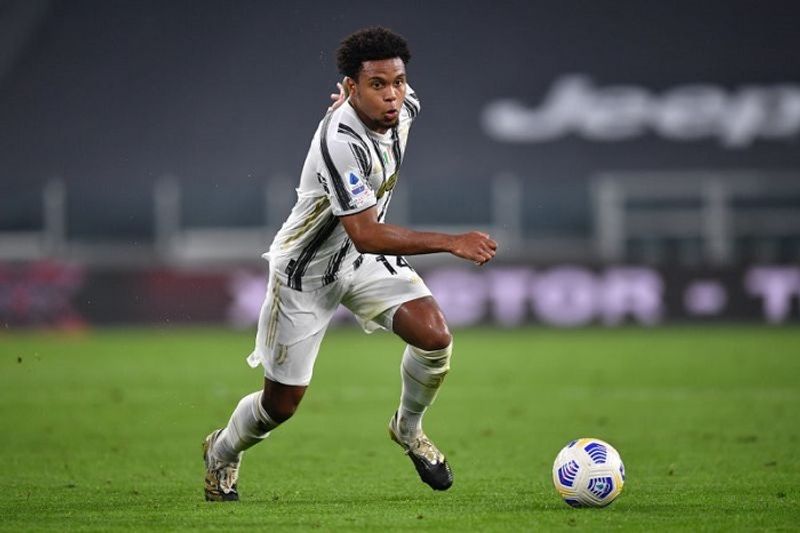 Juventus is prepared to start Weston McKennie in January
Juve is hoping he can depart for the appropriate price when the transfer market reopens while Allegri continues to use him, but a move for him may be hampered by his demands. Marco Conterio, the main editor of Tuttomercatoweb, provided an update on the midfielder. As he tweeted:
"Juventus is prepared to start Weston McKennie in January. Although the American demands a wage that is too expensive from the bidders who have thus far approached, Allegri would prefer to sell him than Adrien Rabiot."
Juve FC Says
McKennie can definitely perform better than he is currently doing, and if he wants to stay at the club, that is what we want. The midfielder does not appear to fit Allegri's system, thus it is preferable to move him for the best price whenever we can. Though he might not find a new club if he keeps demanding a hefty price, Juve will be stuck with a player they would rather sell.
Juventus receives a boost when their transfer target refuses a new Benfica deal
Alex Sandro is rumored to be departing Turin at the end of the season, therefore Juventus are apparently trying to add a new right-back to the team this January. However, the club will undoubtedly address the opposite flank in the summer. Although the Bianconeri are keeping an eye on a number of left-back candidates, Alex Grimaldo seems to be the top transfer candidate.
Calciomercato via ilBianconero reports that the 27-year-old has turned down Benfica's frantic efforts to get him to sign a new deal. The Spanish player, who graduated from Barcelona's renowned La Masia program, has been working in Lisbon since 2016. However, his contract's expiration should mean that he must leave the nation's capital.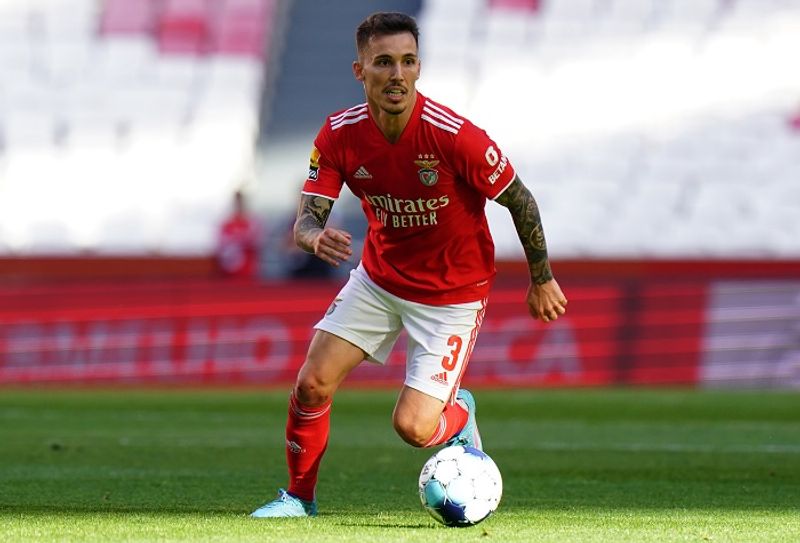 Alex Grimaldo seems to be the top transfer candidate
Juventus won't, however, have a clear road to acquiring their transfer objective. The report indicates that Inter and Borussia Dortmund are both interested in the Spaniard's services, so Bianconeri will have competition both domestically and internationally.
According to the source, Grimaldo would want a salary of 4 million euros per season, which would be within the Old Lady's present budgetary constraints, particularly if the team is successful in signing the fullback for free.