Mohamed Salah has been named Liverpool's Player of the Month
Mohamed Salah, a star for Liverpool, has been named the team's December Player of the Month for his efforts during that month.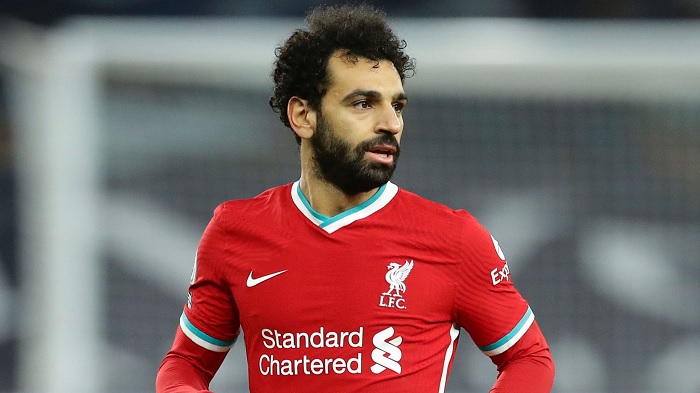 Liverpool's Player of the Month is Mohamed Salah
After the 2022 World Cup in Qatar came to an end in December, the Reds had a total of three games. Liverpool managed to overcome Aston Villa and Leicester City in consecutive league matches despite losing to Manchester City in the cup. Mohmed Salah scored the opening goal against Aston Villa on Boxing Day and was on target for Liverpool against Manchester City.
Despite stiff opposition from Alisson Becker, the 30-year-old received the most votes for the prize because of his achievements. Salah told Liverpool's official website, "It's always good to win it, but [over] the last couple of weeks we all know we should do better and hopefully, the results will be better in the next few games,"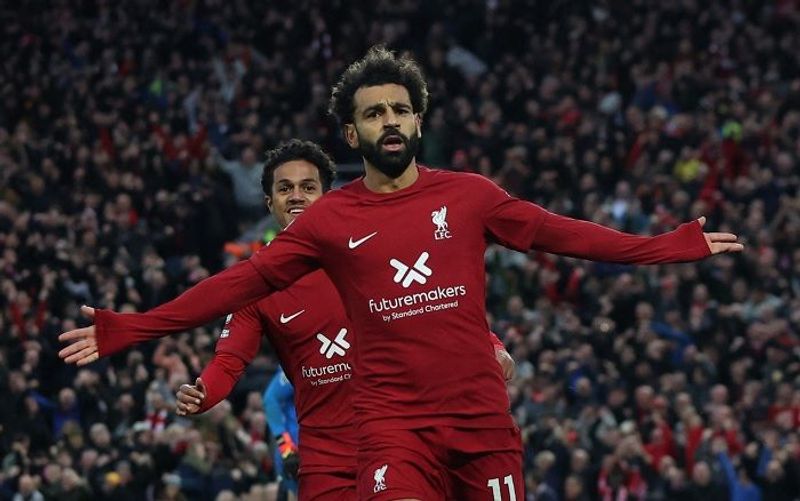 Liverpool's Player of the Month is Mohamed Salah
"We have a really good group, the players all around try to stick together and just lift each other. I think we have that good vibe in [the] dressing room – hopefully, that will help us in the next games.
"As I said before, we have a really good group. I've been in three or four teams – I know what's different between here and the other teams. We have an unbelievable group," he added. On Saturday, January 21st, Liverpool will play in the Premier League against Graham Potter's Chelsea.
At Liverpool, Mohamed Salah preaches "calm" and acknowledges that things are difficult
Mohamed Salah, a forward for Liverpool, was named the Reds' Player of the Month for December. We defeated Aston Villa and Leicester in the league during the three games we played in the month, but we were unsuccessful in beating Manchester City in the Carabao Cup.
Except for the game against the Foxes, when the Reds won owing to two own goals, Salah scored a goal in each of the other games. Speaking about the award and the Reds' next games on the club's official website, he discussed how the atmosphere in the locker room altered following the victory over the Wolves and how crucial it is to maintain the momentum.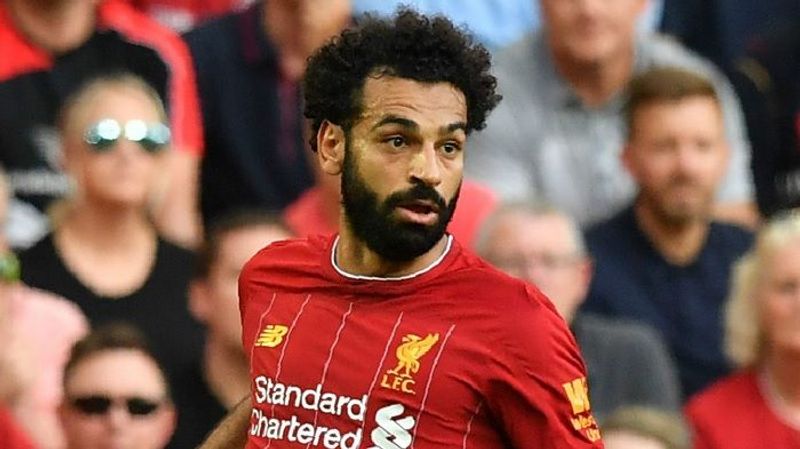 Mohamed Salah preaches "calm" and acknowledges that things are difficult
If Liverpool wants to save their season, they must quickly regain their best form because they are currently not in the greatest of spots. Our first victory of the year came against Wolves in the FA Cup Third Round Replay, and it may potentially be used as a stepping stone to continue progressing.
It is impossible to overestimate the significance of Liverpool's performance for the remainder of the season. They are presented as far off as they can be from a top-four finish in the Premier League, which would guarantee them a place in the Champions League for the next season. Salah, who is now ranked ninth, will undoubtedly contribute to the Reds' ability to extend their current winning run, which stands at one game.
Tough time for the Reds?
It is essential that we continue winning because we have important matches against Chelsea, Wolverhampton Wanderers, and Newcastle United coming up. Jurgen Klopp's team must continue playing whether or not further reinforcements are added this month.
As Salah said, the Reds are now in a worrying scenario. The identification of intensity is waning, so they need to cool down and attempt to evaluate their strengths and flaws again. A rebuild is necessary since the legs are no longer functional.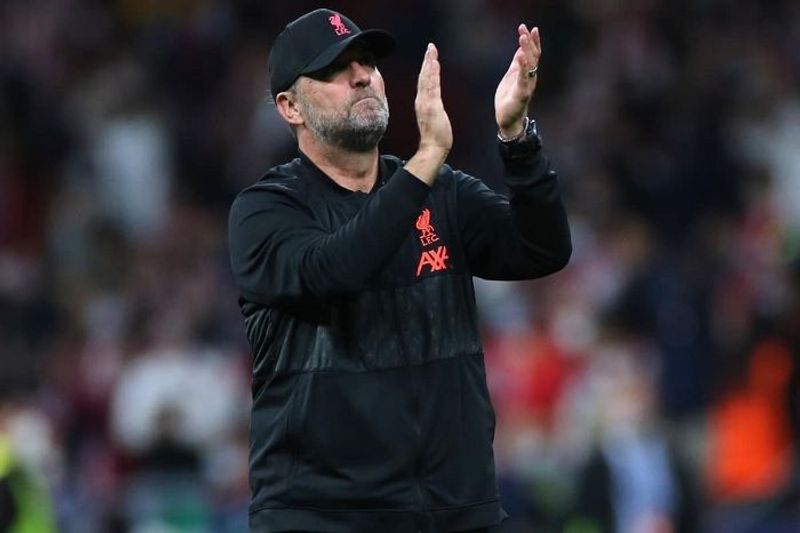 Tough time for the Reds?
We can't afford to lose any points right now, and Salah's performance is essential to them gaining the necessary points. His performances will be essential in assisting Liverpool in achieving their objective of finishing in the top four, and his capacity for scoring significant goals will be essential in the ensuing weeks and months.
Salah's stats would be better this season, and the team's case would be stronger if he could get a little more assistance from his midfielder colleagues. Therefore, it is crucial for the Reds to maintain their composure despite a stretch of poor play and have faith in their ability to recover stronger.
Liverpool keen to raid Southampton for flying full-back
El Nacional (via Liverpool Echo) reports that Liverpool and Manchester United are competing for Southampton's Kyle Walker-Peters as a right defender. Erik ten Hag, the manager of the Red Devils, is eager to bolster his fast-developing team and has identified Walker-Peters as a potential target.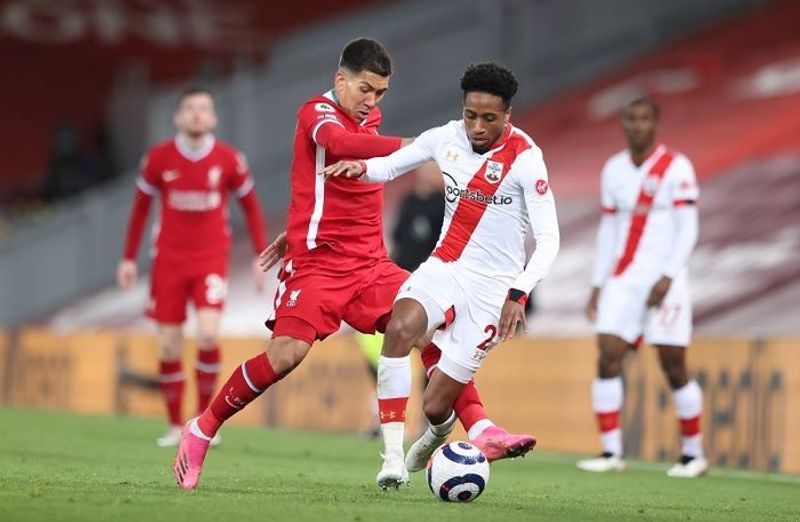 Liverpool joins the competition for Southampton's Kyle Walker-Peters
Aside from Liverpool, Chelsea has also been mentioned as a potential suitor for the player, a dynamic full-back who has impressed since transferring from Tottenham Hotspur to Southampton. Since moving from Tottenham Hotspur to Southampton, the energetic full-back has been brilliant. Chelsea and Liverpool have both been mentioned as potential suitors for the player, but it is now being said that Liverpool has joined the fray.
He is no stranger to the pace and rhythm of the game, having made 99 Premier League matches to date. Liverpool's defense, on the other hand, has been in absolute disarray this season, and preserving a clean sheet now feels like a pipe dream. In our defense, the right side has consistently been targeted by the opponent, as seen by the hammering we received at the hands of Brighton & Hove Albion over the weekend. Trent Alexander-Arnold was pushed in all ways by Kaoru Mitoma, who he was unable to control in any way.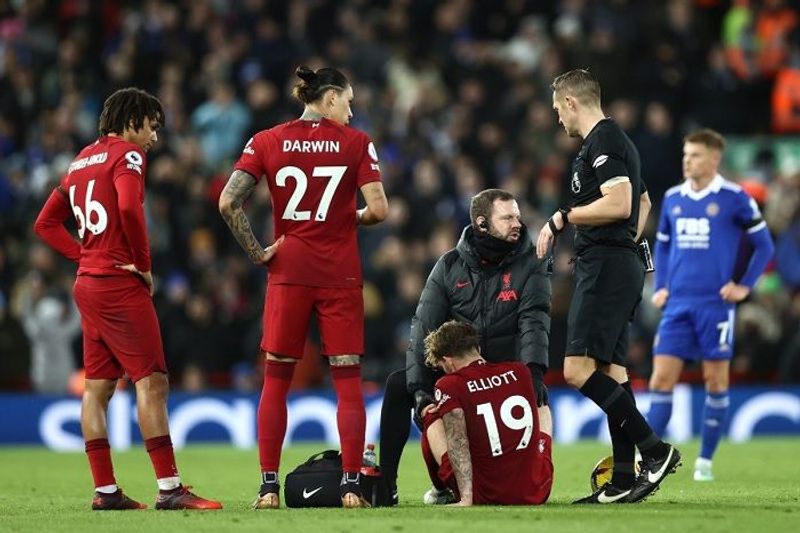 For spots in Liverpool's starting lineup, Trent Alexander-Arnold needs fierce competition
Manchester City's remarkable squad depth has been one of the key reasons why they have been able to maintain supremacy over a number of years. The lack of competition for Trent at right-back, which has been apparent recently, is one area that Liverpool lacks and might have an adverse effect.
Trent hasn't been at his best this season, but Jurgen Klopp is forced to start him since there isn't a good replacement to do so. Therefore, pursuing Walker-Peters could be crucial in order to building strength in depth.
Ralph Hassenhuttl's Southampton team relied heavily on hard pressing, and the former Spurs player has proven he is more than capable of filling that position. It would be fascinating to see how this rumor plays out given that The Saints are open to accepting a bid of about £42.5 million for the player.