Pep Guardiola on Verratti: "I'm in love with him. He is exceptional"
Speaking to the media after Manchester City was defeated by PSG, Pep Guardiola sent his congratulation to Mauricio Pochettino's men on the win. He especially praised midfielder Marco Verratti for his excellent performance in the match.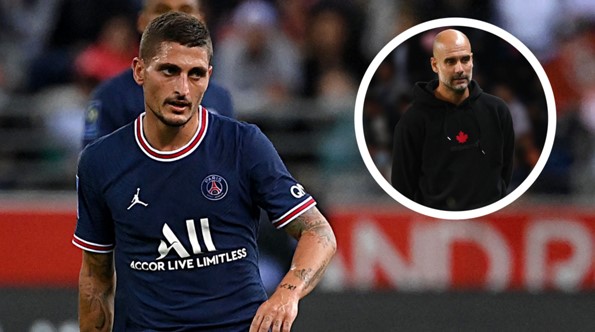 Verratti's master class in the match against Manchester City
The Italian star player has returned from injury and had his first match for Paris Saint-Germain against Manchester City in the 2021-22 Premier League season. The match finished with a 2-0 home win for the French club. In reality, the English side did not play badly, they made far more chances to score goals but were prevented by PSG's wonderful players. Messi gained a lot of congratulations with his styled goal, but he was not the only player who deserved these praises. Marco Verratti was one of the main keys, helping the home team have an impressive victory over a strong opponent like Manchester City.
Verratti was arranged in Pochettino's starting line-up. He showed off a breathtaking performance, making City's manager have to admirably praise after the match.
Pep shared: "I'm in love with him. He is exceptional"; "Even under pressure, he manages to find those passes that allow the midfield to be free... He's not a player for long passes but you can always count on him to build the game".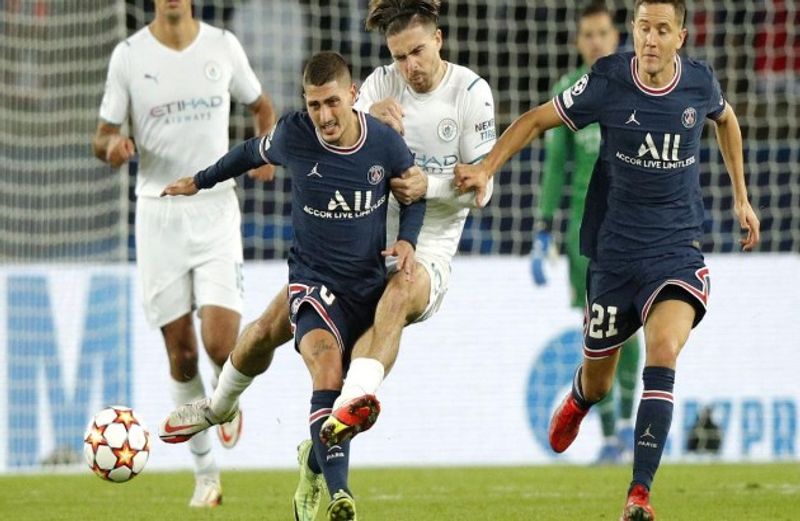 Marco Verratti is exceptional
Although Marco Verratti did not score or assist, it can't be denied that he was one of the most impressive players in the match yesterday. According to Whoscored statistics, the Italian midfielder had a successful pass rate of 93.3%, which was higher than any other PSG player. Verratti obviously rarely participated in the defense but PSG could not have a perfect win without him. Verratti is the only midfielder of the French team who has a wonderful capability of escaping pressing that helps PSG's men get the ball more easily.
Verratti is always calm in every situation to make the most precise passes. In the game with the Citizens, he had 5 per 6 successful passes, which were higher than all the other players. He knew how to get out of the surrounding of away players, pass the ball to the opponent's field and quickly move to support his teammates. Because of that, Manchester City could not completely overwhelm PSG like the way they did against the defending Champions League winners Chelsea last week.
Something you should know about Marco Verratti
1. Who is Marco Verratti?
Full name

: Marco Verratti

Position

: Midfielder

Current Club

: PSG

DoB

: 5 November 1992

PoB

: Pescara, Italy

Marco Verratti Height

: 5 ft 5 in

Marco Verratti Salary

: €7.2 million

Marco Verratti Number

: 6
Marco Verratti is an Italian professional footballer who plays as a central midfielder for Paris Saint-Germain in Ligue 1 and for the Italy national team. He is regarded as a creative, hard-working, and technically gifted playmaker and is now one of the best midfielders in the world.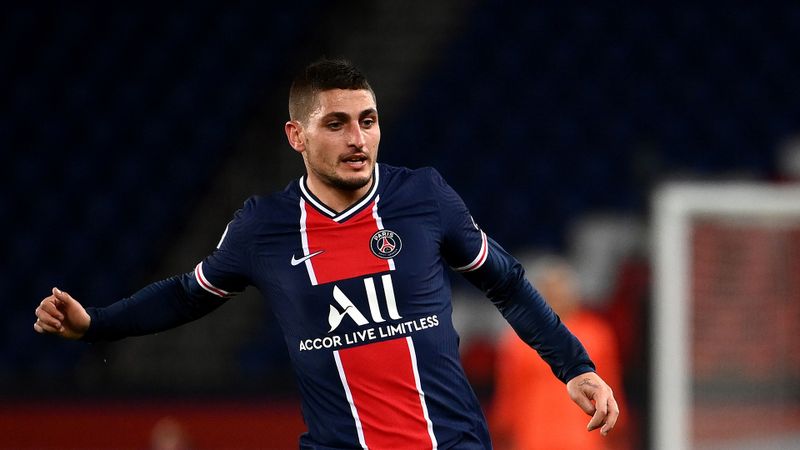 Marco Verratti
2. Marco Verratti's Career
Verratti began his playing career with Italian club Pescara in 2008. Here, he improved his ability to become one of the best young midfielders in Europe. he helped the team to win the 2011-12 Serie B title and won the 2012 Bravo Award. By his great performances, he was put in comparison to Andrea Pirlo with his impressive passing ability, vision, as well as his similar transition role.
In July 2012, he moved to play for the French club PSG, where he won 7 Ligue 1 titles, accompany by other domestic and individual trophies. Over the years, the Italian player consistently performs at the highest level, even at the biggest matches with very strong rivals.
In his international career, Verratti has also got positive achievements. He made his senior debut for the Italy national team in 2012 and was a member of the Italy team in the 2014 FIFA World Cup and UEFA Euro 2020, winning the latter competition.
3. Marco Verratti's Style of Play
Verratti has been famous for his notable dribbling skills, quick reactions, and close ball control. He has an ability to retain possession in tight spaces even when under pressure. His wonderful vision and position allow him to create chances for teammates with accurate long passes and control the match better.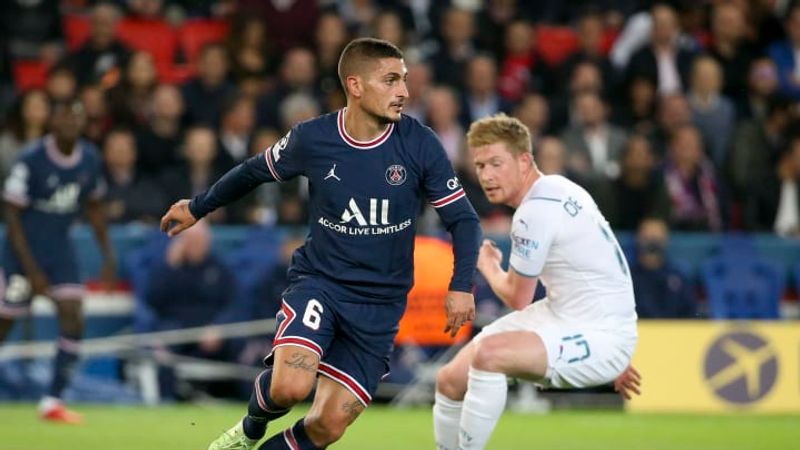 Marco Verratti is unstoppable
Reference Sources