Phil Foden news: It's time to make a breakthrough in his career
Over years, Phil Foden's quality has grown tremendously. After the 5-0 win over Andorra last weekend, he proved himself to be one of the most important factors of the England team and to deserve to play a key role for the Three Lions.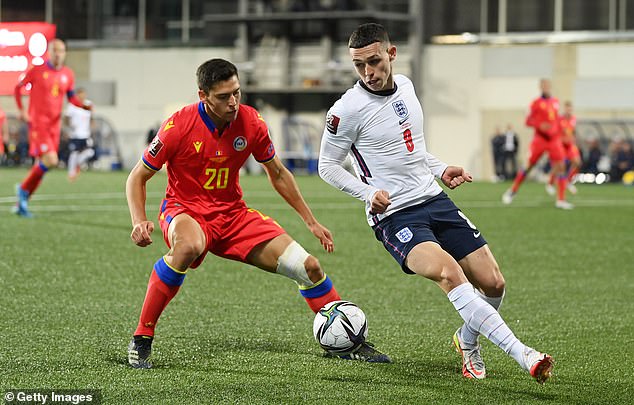 Phil Foden's Performance
Manchester City's talent has been often compared to the English legend Paul Gascoigne. In the game against Andorra, he once again proved the correctness of that remark. As a number 8, Foden showed his skillfulness in dribbling. The 21-year-old midfielder played delicately, demonstrating his toughness and passing ability with superior vision.
Foden kept the ball and moved quickly with short passes but simultaneously knew how to make long passes for his teammates. Ben Chilwell and Bukayo Saka were beneficiaries thanks to his great vision. The 2000-born talent contributed 2 first assists for the England team in the game against Andorra. He also played dynamically in the whole game and was marked 9/10 points, which was the highest rate in the match.
Foden put on a convincing performance in midfield when Kalvin Phillips could not play due to his injury. Clearly, the only problem that prevented the young talent from shining is because Gareth Southgate has been having so many excellent attacking midfielders.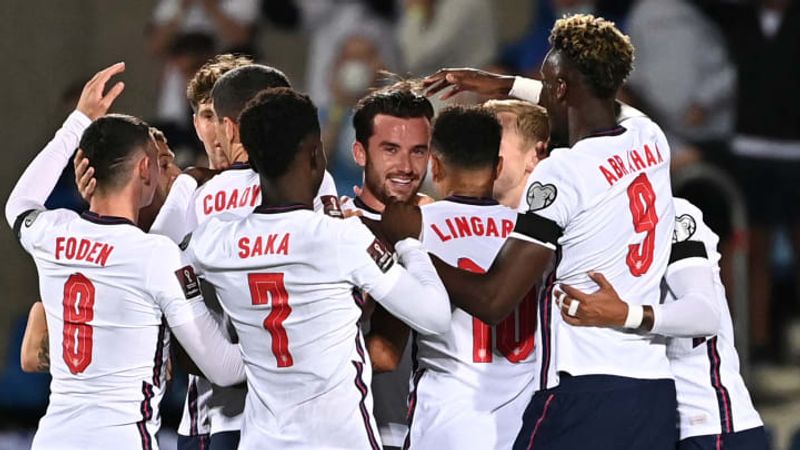 England 5-0 Andorra
Foden is the key central midfielder at Manchester City. He was used by Pep Guardiola as a winger. In addition, this star player is also arranged to take on the task of a false 9. The England manager Gareth Southgate admitted that Foden was a "special player". He shared after the match: "His evolution at his club has been really perfect. For lots of us we were probably waiting for him to get established in that City team, you have to say that Pep has managed that really well. He is flourishing... The fascinating part is what that role might be and it could be any one of a number, frankly, because he's got the ability to play in many different positions."
Foden has won a starting position at Man City and now is the time when this talent does the same on the England national team. Foden, himself, also showed his confidence in his current ability. The English morning star is ready to face bigger challenges in the next battles of his career. He said: "I played more, scored more goals, and assisted more. I also made a bigger impact after every game".
Next year's FIFA World Cup, with a 22-year-old Foden, he completely could gain more attention. If creating any explosions in this most prestigious tournament, he deserves to be England's future, leading the Three Lions to great victories.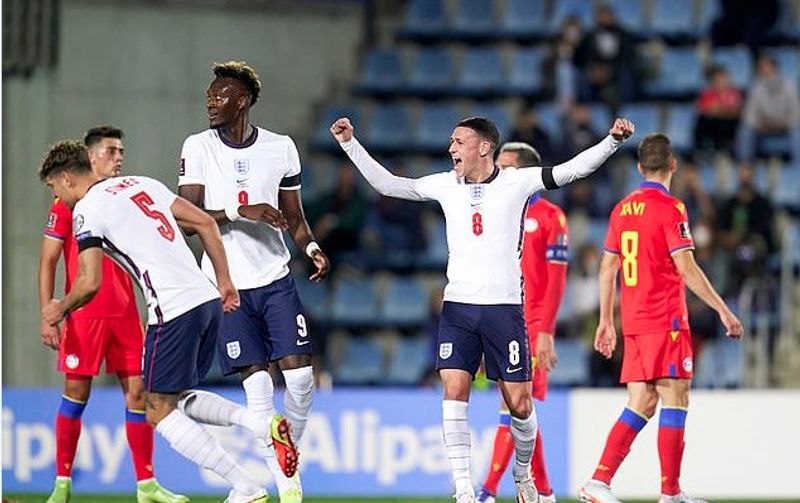 Phil Foden
What to know about Phil Foden?
1. Phil Foden's Profile
Phil Foden full name

: Philip Walter Foden

Phil Foden age

: 21 (DoB: 28 May 2000)

Phil Foden PoB

: Stockport, England

Phil Foden height

: 5 ft 7 in

Phil Foden salary

: €1.7 million/year

Phil Foden number

: 47( Manchester City)

Phil Foden girlfriend

: Rebecca Cooke

Phil Foden son

: Roonie (w. Cooke)
Foden is an England professional footballer who plays as a midfielder for Manchester City in Premier League and for the England national team. Foden is considered a "special player" who can play in different positions. He is left-footed, he is small but his ability and skills are wonderful.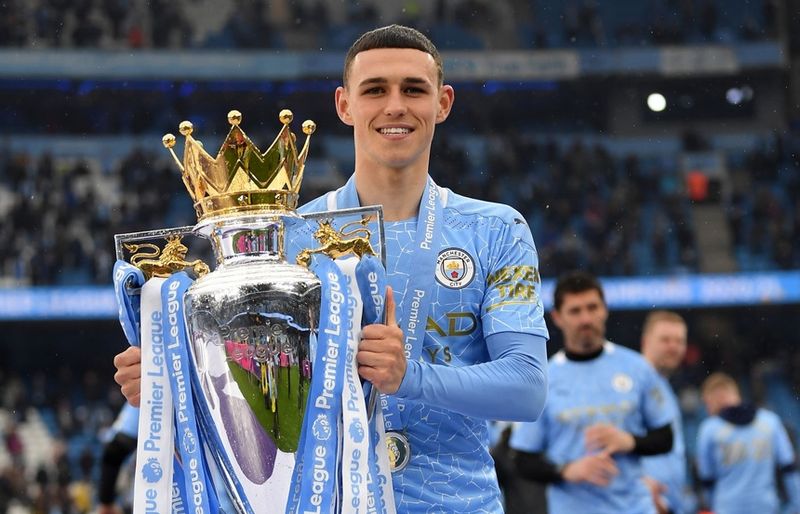 Foden is a young star of Manchester City
2. Phil Foden's Career
3. Phi Foden's Honours
Manchester City
3 Premier League titles (2017–18, 2018–19, 2020–21)

1 FA Cup (2018–19)

4 EFL Cups (2017–18, 2018–19, 2019–20, 2020–21)

2 FA Community Shield titles (2018, 2019)

UEFA Champions League's 2nd (2020–21 season)
England U17
FIFA Under 17 World Cup (2017)

UEFA European Under 17 Championship's 2nd (2017)
England
2020 UEFA European Championship's 2nd
Individual
2017 FIFA Under 17 World Cup Golden Ball

BBC Young Sports Personality of the Year (2017 season)

2020 Alan Hardaker Trophy (Man of the Match in the EFL Cup final)

UEFA Champions League Squad of the 2020–21 Season

Premier League Young Player of the Season (2020-21 season)

PFA Young Player of the Year (2020-21 season)
Reference Sources
independent.co.uk

wikipedia