PSV results in the 2021-22 season: Stop at the Champions League but have better results in other competitions
PSV have once won the European Cup in the 1987-88 season, but they lost their chance this season by being eliminated in the play-off round of the UEFA Champions League. However, in other arenas, they are performing pretty well with a third standing in the 2021-22 Eredivisie, winner of the Johan Cruyff Shield, and second in the Europa League's group stage. Read on to have a closer look at PSV results in this season.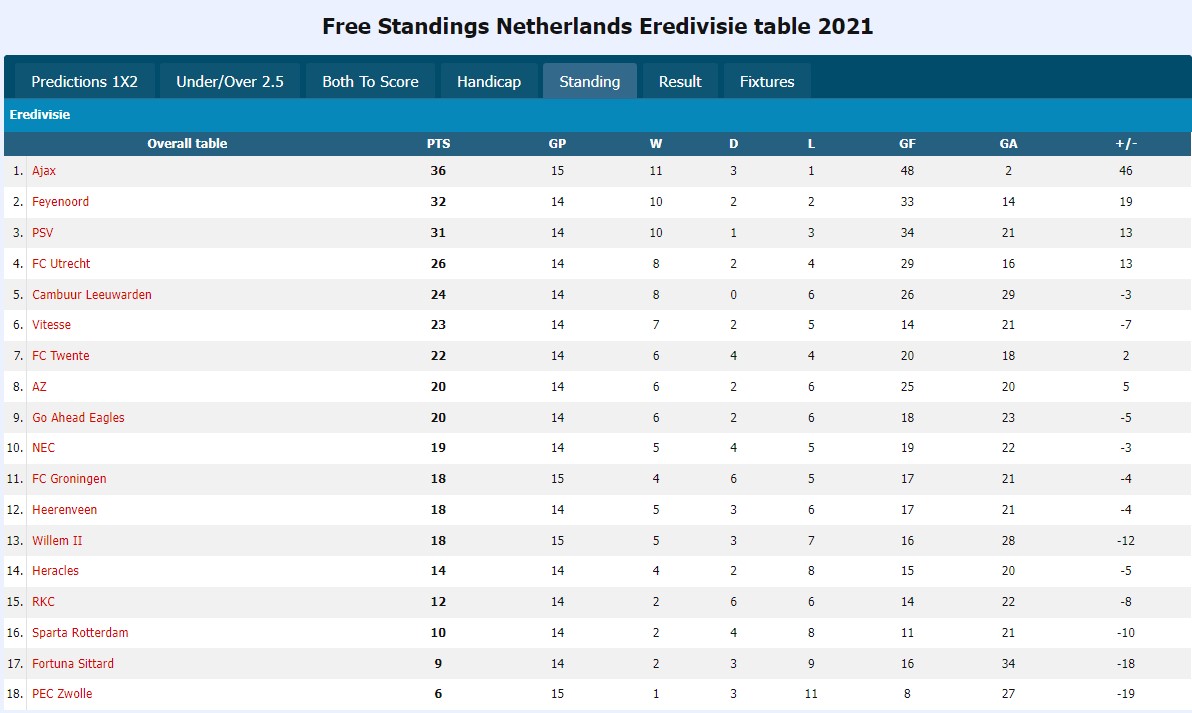 Preseason
PSV Eindhoven had a great result in the 2021-22 preseason. Within their four friendly games, they were the winners of three and had a goalless draw against VfL Osnabrück. Notably, PSV had two big wins against the Belgian club RWDM with six goals and two conceded goals, and against the German club Delbrücker SC with a 10-1 score.
Overall competition
PSV are currently participating in three major competitions in the 2021-22 campaign and have just finished in the other two tournaments. They finally defeated Ajax in the 2021 Johan Cruyff Shield. Since Ajax were the winner of both the Eredivisie and KNVB Cup of the previous season, the second-ranked club of the 2020-21 Eredivisie, PSV, was chosen to compete with Ajax in the 2021 Johan Cruyff Shield, and they successfully surpassed the last record-holder with a 4-0 win.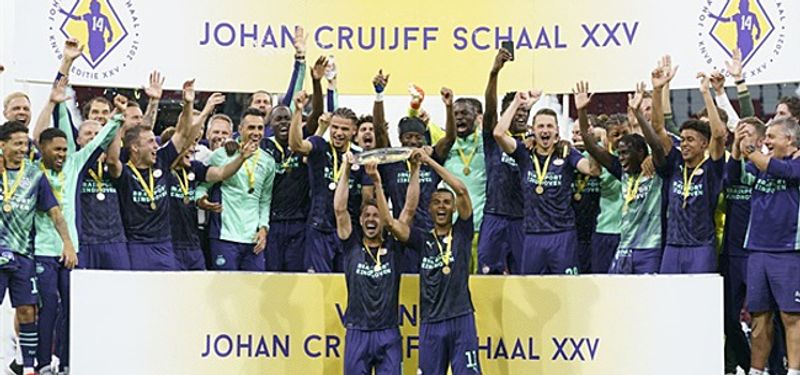 PSV won the 2021 Johan Cruyff Shield
Madeuke made a double of goals in the 2nd and 29th minutes, with the other two goals from Vertessen and Gotze in the 76th and 89th minutes. Moreover, by finishing second in the 2020-21 Eredivisie, PSV also qualified for the 2021-22 UEFA Champions League. However, they stopped at the play-off round and were transferred to the Europa League's group stage after their six Champions League games.
PSV Eindhoven performed amazingly in the second and third qualifying rounds. Their first Champions League game was a 5-1 win against Galatasaray in the first leg and a 2-1 win in the second leg. They kept surpassing Danish club Midtjylland after two legs in the third qualifying round with a total of four goals and having their sheet cleaned.
In the play-off round, they had a 1-2 aggregate loss to Benfica after two legs and were sent to the Europa League, in which they are standing second in Group B with eight points, three points fewer than the top leading club Monaco.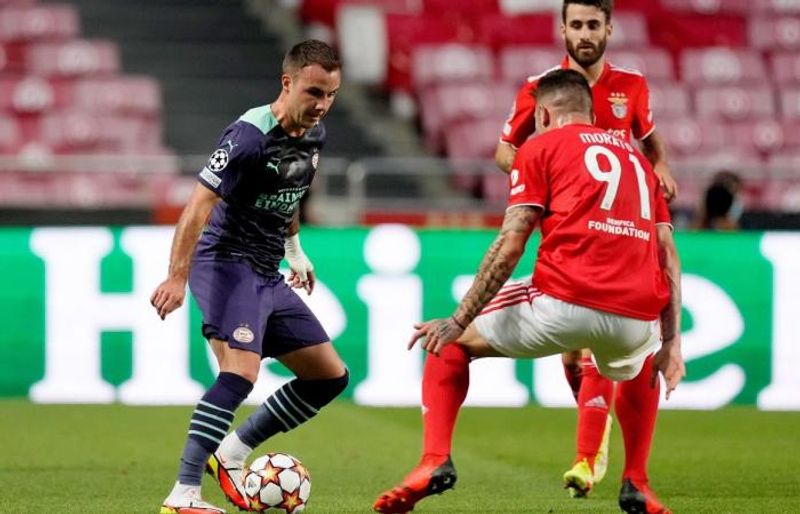 PSV vs Benfica playoffs Champions League
Regarding the 2021-22 Eredivisie, Roger Schmidt's students are standing in the third position with a very close point with the second-ranked team, Feyenoord (31 and 32) and the two clubs are also sharing the same numbers of wins.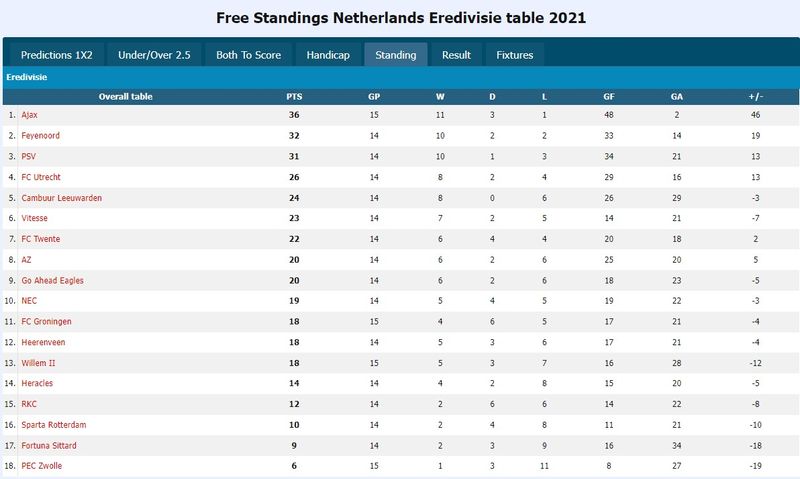 2021-22 Eredivisie table
PSV have a good chance of getting their 25th Eredivisie title, after their latest winning year in the 2017-18 season.
References
Wikipedia
Betimate.com