Real Madrid before the match against Cacereno
Real Madrid will have their first match in 2023 when they travel to Estadio Principe Felipe to play Cacereno, the fourth-tier side of Spanish football, in the round of 32 of the Copa del Rey. The absence of key players and the coach's statement prior to the match drew the attention of football fans. The absence' s important players and the appearance of new factor
Carlo Ancelotti revealed that Real Madrid will have a big change in the starting squad for this match:
"Courtois and Carvajal have slight issues and won't play in this game, although they'll be back for the Villarreal trip on the weekend. I also won't give minutes to Kroos, Alaba, Benzema, Vinícius or Mendy, but the others are available and we'll try to play as well as we can. We'll also have Sergio Arribas, Nico Paz, Marvel and Álvaro Rodríguez from Castilla. Even beyond these four, there are many other players coming out of Castilla. Raúl is doing a good job."
Andriy Lunin is now Real Madrid's first choice in goal as Thibaut Courtois is out with a minor ailment. There will likely be significant adjustments made to the defensive line in front of him.
Dani Carvajal, who shares in Courtois' exclusion, is also replaced by Lucas Vazquez at right back. According to today's reports, the manager may have given Alvaro Odriozola a start at left-back while benching Ferland Mendy. The Spaniard will make his first appearance of the season.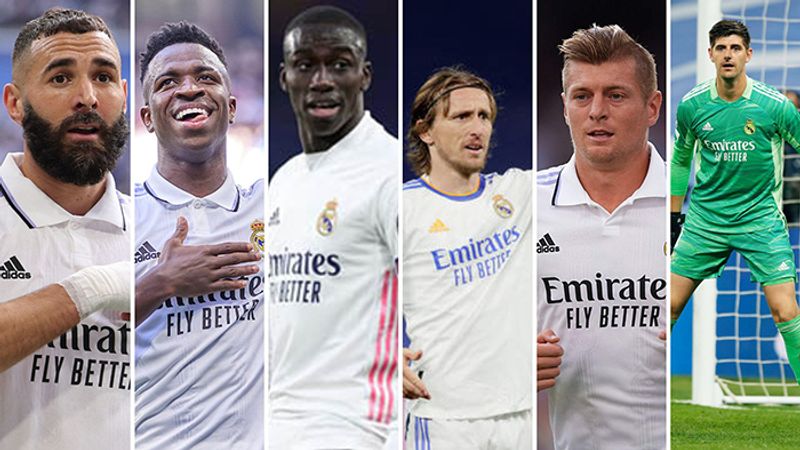 Modric, Benzema, Vinicius Jr, Ferland Mendy, Toni Kroos, Thibaut Courtois
will not play in the match against Cacereno
David Alaba will sit out the contest, according to Ancelotti. Additionally, Antonio Rudiger is doubtful to participate given that he participated in the most recent game. Eder Militao and Nacho Fernandez are expected to start as the center backs in this situation.
Similar to Alaba, Luka Modric and Toni Kroos are scheduled to have Tuesday night off, which will allow World Cup finalists Eduardo Camavinga and Aurelien Tchouameni to get the ball in the middle of the field. The manager might also keep Federico Valverde on hand as a potential attacking option. Dani Ceballos is therefore expected to maintain his position in Real Madrid's three-man midfield group.
Moving on to the offensive unit, Ancelotti has already made it known that Eden Hazard will start the cup game. Vinicius Jr., who will be rested, should be replaced on the left by the Belgian. Club captain Karim Benzema, who will also receive a break, should be replaced as the center forward by Rodrygo Goes. In an effort to impress the staff and secure a new contract, Marco Asensio should stay to the right.
It's conceivable that Federico Valverde will enter the game at some point, either as a midfield relief player or as a backup attacker in case something goes wrong. If the Odriozola trial at left-back does not work as planned, Ferland Mendy might be used.
On Tuesday, Sergio Arribas, who has been killing it for Castilla, should also receive some playing time. Nico Paz is another possible academy prospect who might be given a chance. He apparently has the support of several Real Madrid officials, and Ancelotti may decide to test that idea against Cacereno.
Real Madrid gives shirt for Cacereno
Given the significance of the occasion and the fact that this will be the first meeting between the two sides, Real Madrid has been in touch with their rival to provide the entire squad and coaching staff with personalized shirts as gifts. And according to statements from journalist Rodra, practically everyone wants midfielders Karim Benzema and Luka Modric's jerseys. It's interesting to note that neither Modric nor Benzema are part of the traveling team for the match.
Coach's Carlo Ancelotti statement related to issue before the match
Real Madrid's mean to go to Cacereno
Due to Cacereo's poor transportation options, Real Madrid will travel the 250 kilometers there by bus. Ancelotti was questioned about whether he was concerned that the players would suffer as Los Blancos haven't taken the bus for a match outside the Comunidad de Madrid since 2017. But when he responded, he was animated:
"I have no problem with it. I like to go by bus as I can see more of the country. I know Italy, but don't know the countryside of Spain as much. It's time to see more of it."
Real Madrid's open training session
Ancelotti talked about how supporters could watch their stars up close during the training session on Monday:
"There was a good atmosphere. We only have an open training session like this once a year, because of security reasons, but I like when we do this. The players like it to."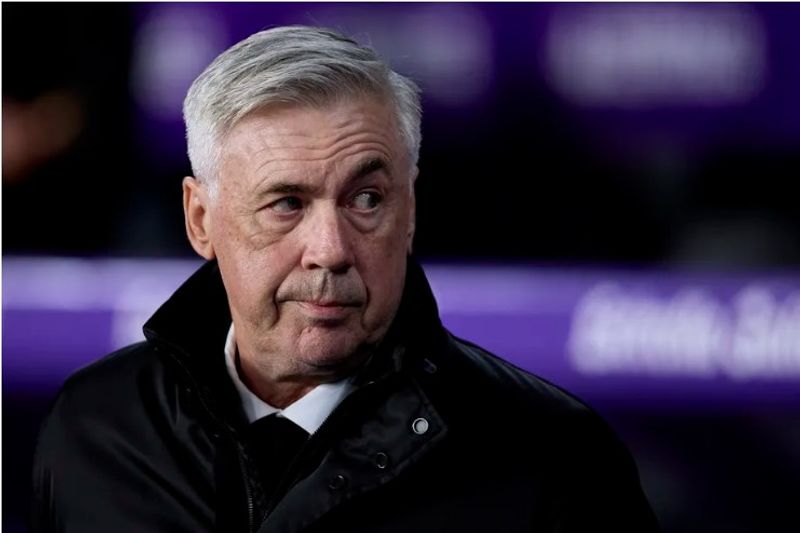 Carlo Ancelotti
The sign's tiredment of some Real Madrid's players
There are some worries that the team is currently in an odd state, with some players worn out and others seemingly too rested. Concerning this issue, the coach stated that Real Madrid has all of the data necessary to manage this balance effectively, and he added in reference to doing so. To address this, trainers, fitness professionals, and doctors are all collaborating. The players' condition should get better with each game.
Racist insults toward Vinicius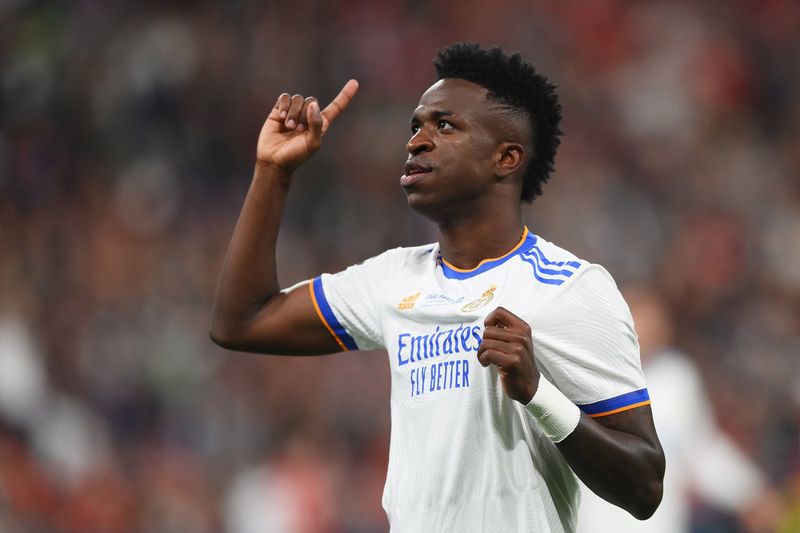 Vinicius had to receive recist insults
When asked about the most recent racist slurs sent at Vincent, the coach had the following to say:
"Racism shouldn't exist. Xenophobia shouldn't exist. That's quite clear to me. To pin this on Vinícius would be a mistake. It's a problem of society. We need there to be zero tolerance with this. The problem isn't with LaLiga or with sanctions, it's a general cultural and societal problem. For me, many people aren't educated enough about this important issue as they should be. This issue of racism is something bigger than LaLiga, Vinícius or sanctions. Racism and xenophobia are very serious issues."
Ancelotti's hope for 2023
Ancelotti concluded by sharing his hopes for the new year with the fans in a message. He is not sure what will happen in 2023, but he hopes it will be as good as 2022. He is also not sure that Real Madrid can recreate what we did last year, but he believes that they can even get better at it.