Sergio Ramos is on his way to PSG
Since June 16th, 2021, Sergio Ramos officially became the free agent. The former Real Madrid captain is considered to be ready to join Paris Saint- Germain this summer. Sergio Ramos is on his way to PSG
Since June 16th, 2021, Sergio Ramos has officially became the free agent. The former Real Madrid captain is considered to be ready to join Paris Saint- Germain this summer.
Sergio Ramos transfer news
According to football transfer expert Fabrizio Romano, Sergio Ramos will shortly face a medical examination before signing a two-year contract with the rich French club. The appearance of this legendary defender aims to boost the French squad after they missed out on the Ligue 1 title to Lille and lost against Manchester City in the Champions League semi-final stage.
The Real Madrid Sports Daily reveals that Sergio Ramos salary at PSG will be set to be lower than what he earned in Spain and what he would have got if he stayed at the Bernabeu. The former Real Madrid captain will land in Paris just some hours after the arrival of Inter Milan full-back Achraf Hakimi.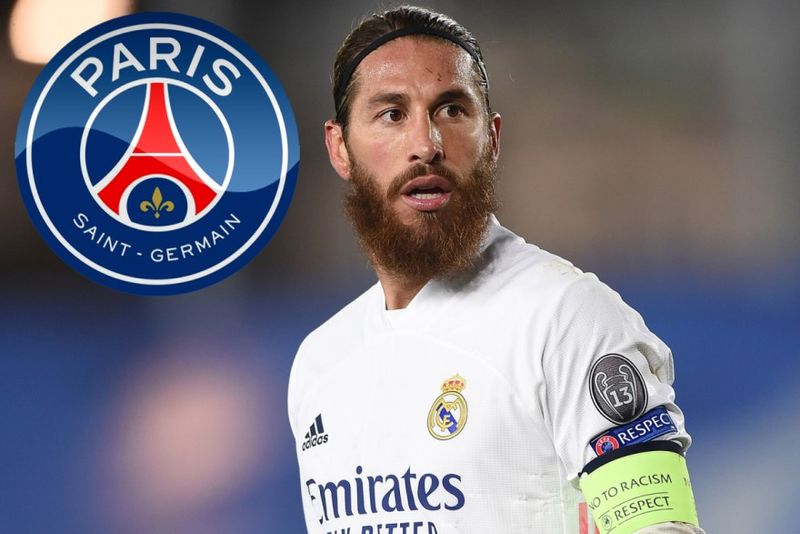 Sergio Ramos is on his way to PSG
Last month, Sergio Ramos announced that he would leave Los Blancos because of not reaching the new agreement with the club that he played for 16-years. Initially, Ramos demanded a 2-year expanded deal with Real Madrid and the club only accepted a one-year offer. The experienced center-back finally agree with that but he was told the deadline had expired. Moreover, the club needed to balance its salary budget for the new season after the heavy effects of the Covid-19 pandemic. Manchester City and Bayern Munich were considered taking their interests in Ramos. However, this talented player preferred PSG. This was also an ideal choice because the French giants could guarantee a comfortable salary for Real Madrid's former captain.
What to know about Sergio Ramos?
If you have not had much information about Sergio Ramos, do not ignore the below details. Let Betimate show you the reason why this player is always noticed by football fans and regarded as one of the greatest defenders of all time!
Who is Sergio Ramos?
Sergio Ramos García was born in Camas, Seville, Andalusia on March 30, 1986. He is a Spanish professional football player who has currently been a free agent. He spent almost his playing time as a center-back for Ral Madrid. He was the talented captain of the La Liga dominant team as well as the Spain national team.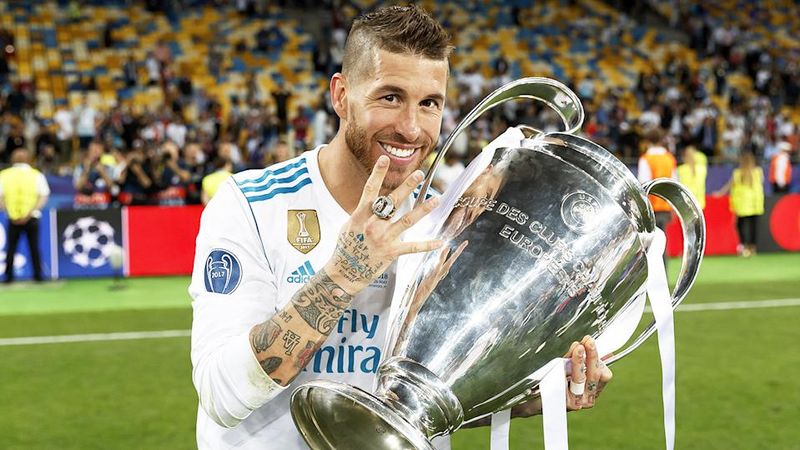 Sergio Ramos had 16 years playing for Real Madrid
Sergio Ramos in Sevilla FC (2003-2005)
After being trained at Sevilla's youth academy, Sergio Ramos had 2 years playing for senior sides of this club. In the 2004-05 season, he appeared in 44 matches with Sevilla as the sixth-ranked team in La Liga and qualified for the UEFA Cup. He scored in home games against Real Sociedad (2-1) and Real Madrid (2-2).
Sergio Ramous in Real Madrid (2005-2021)
Ramos left Sevilla and moved to Real Madrid in the summer of 2005. Since then, he established himself as one of the mainstay players for this Madrid side. Together with the whole team, Ramos won 22 major honors, containing 5 La Liga titles, 4 UEFA Champions League, 2 titles of Copa del Rey, etc.
His individual awards when playing for Real Madrid were even more than teams'. He was praised as one of the top goalscorers from a defensive position in La Liga.
La Liga Breakthrough Player of the Year: 2005

11 times in FIFA FIFPro World11: 2008, 2011, 2012, 2013, 2014, 2015, 2016, 2017, 2018,

2019, 2020

9 times in UEFA Team of the Year: 2008, 2012, 2013, 2014, 2015, 2016, 2017,

2018,

2020

FIFA World Cup Dream Team: 2010

5 times as a La Liga Best Defender: 2011–12, 2012–13, 2013–14, 2014–15, 2016–17

UEFA Champions League Squad of the Season: 2013–14, 2015–16,

2016–17, 2017–18

FIFA Club World Cup Golden Ball: 2014

FIFA Club World Cup top scorer: 2014

UEFA Defender of the Season: 2017, 2018

IFFHS Men's World Team: 2017,

2018, 2019, 2020

IFFHS World's Highest Scoring Defender of the Decade: 2011–2020

IFFHS World's highest-scoring defender of the 21st century 2001–2020

So on.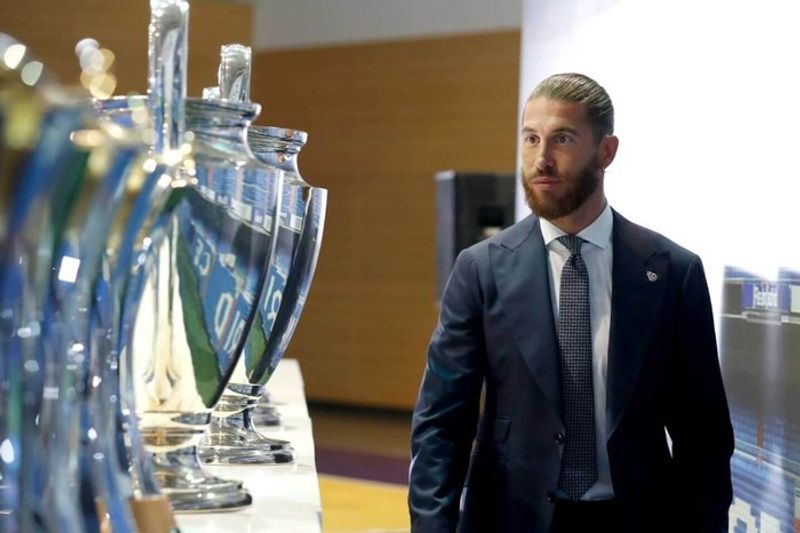 Sergio Ramos leaves Real Madrid
Sergio Ramos in the Spain national team ( from 2002 -Spain U16 to present)
Ramos was in the Spanish national squad at 4 World Cup seasons, and 3 European Championships. He won the 2010 FIFA World Cup and UEFA Euro 2008 and 2012. In 2005, he made his first appearance for the Spain senior team when he was 18. In 2013, he became the youngest player in Spain reaching 100 caps. Ramos is currently the most capped player in the history of the national team. He is also the player who has the most international victories for Spain with 131 winning matches.
Unfortunately, Sergio Ramos injury made him lose the chance to play in Euro 2020.
Sergio Ramos playing style
Although Sergio Ramos age now is 35, he is still one of the best defenders in football history. Ramos is a physically powerful player who excels in the air thanks to his height, eye for goal, and heading accuracy, giving him a set-piece threat. He's a capable and aggressive tackler as well. He has good technical ability, as well as good distribution, passing, and crossing ability, allowing him to carry the ball forward, switch the play with long balls, or play out from the back on the ground.
More importantly, he is also a master of leadership qualities and the ability o support the attacking line. He is an indispensable player in the strongest football squad.
Reference Sources
Beitmate.com

https://en.wikipedia.org/wiki/Sergio_Ramos