The best strikers in the top 5 European leagues
Erling Haaland, Harry Kane, and Kylian Mbappe are among the strikers who have scored the most goals in the top 5 European leagues since the beginning of the season. 1. Erling Haaland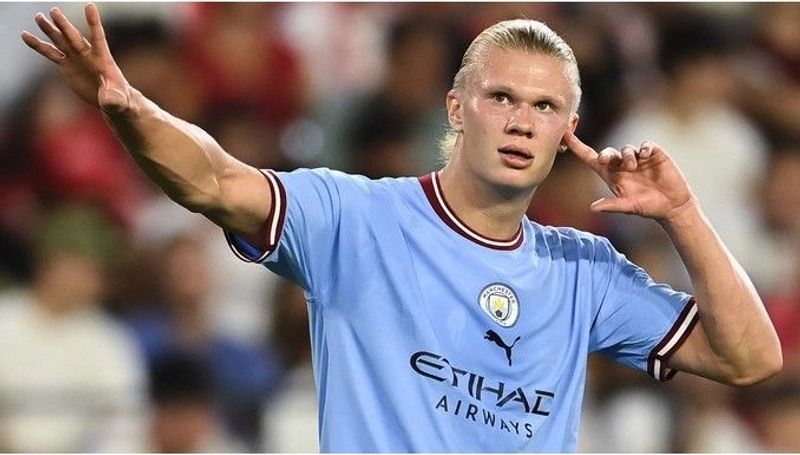 Erling Haaland
Erling Haaland, one of the world's most sought-after talents, did not disappoint when he came into the scene for the Premier League champions after being acquired by Manchester City from Borussia Dortmund. The Norwegian striker boasts power and pace in abundance.
In the Premier League season 2022–23, Erling Haaland is the top scorer with 21 goals in 17 matches. Since the start of the tournament, the Norwegian striker has contributed nearly 46% of Man City's total of 46 goals.However, Haaland is showing signs of slowing down.
2. Harry Kane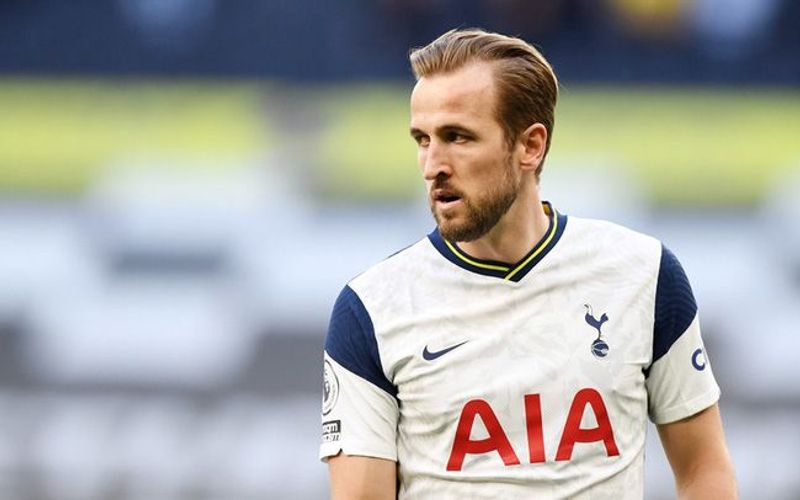 Harry Kane
Harry Kane, the captain of England, has established a reputation as one of the most dangerous No. 9s in international football. The Tottenham attacker is more than deserving of that position among the top given his three Golden Boot awards and more than 180 Premier League goals.
Tottenham is in an unstable state at the moment. However, Harry Kane still shows class with 15 goals in the Premier League. During his career, the England international scored 30 goals in the 2017–18 season.
3. Robert Lewandowski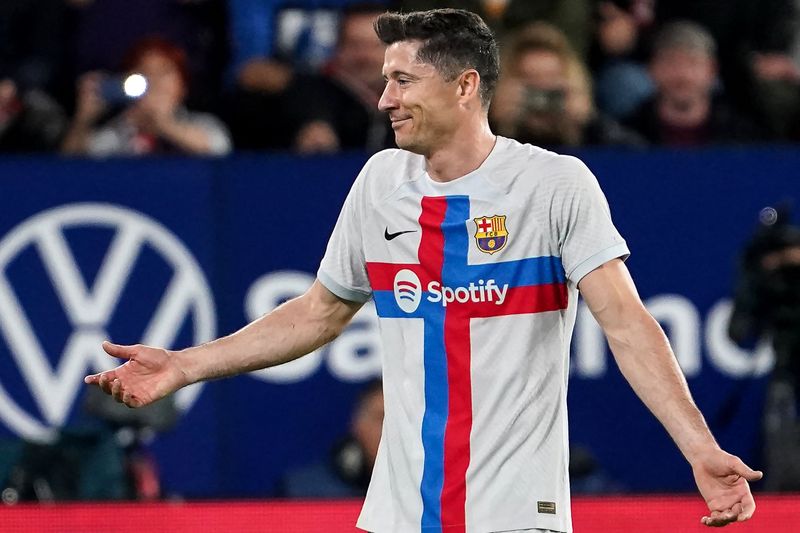 Robert Lewandowski
The Polish striker Robert Lewandowski has already established himself as one of the all-time greats, but he will feel as though he still has something to prove after leaving the familiar surroundings of Bayern Munich to join La Liga powerhouse Barcelona.
Robert Lewandowski leads the list of La Liga's top scorers in 2022/23 with 13 goals, 3 more than second-ranked Joselu. The Polish striker is crucial to Barcelona overtaking Real Madrid at the top of La Liga.
4. Kylian Mbappe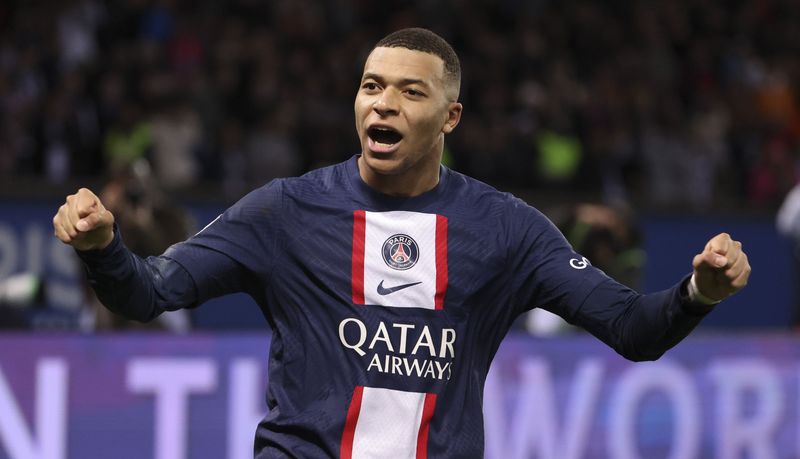 Kylian Mbappe
Given his accomplishments for Paris Saint-Germain and his World Cup 2018 victory with France, Kylian Mbappe seems to be the most likely contender to fill the void left by Lionel Messi and Cristiano Ronaldo as the best player in the world of football.
In Ligue 1, Kylian Mbappe continues to possess impressive scoring statistics with 13 goals since the beginning of the season. France's number one star once had a classy performance with a hat-trick in a 7-1 win over Lille. He only needed 8 seconds to hit this club.
5. Ivan Toney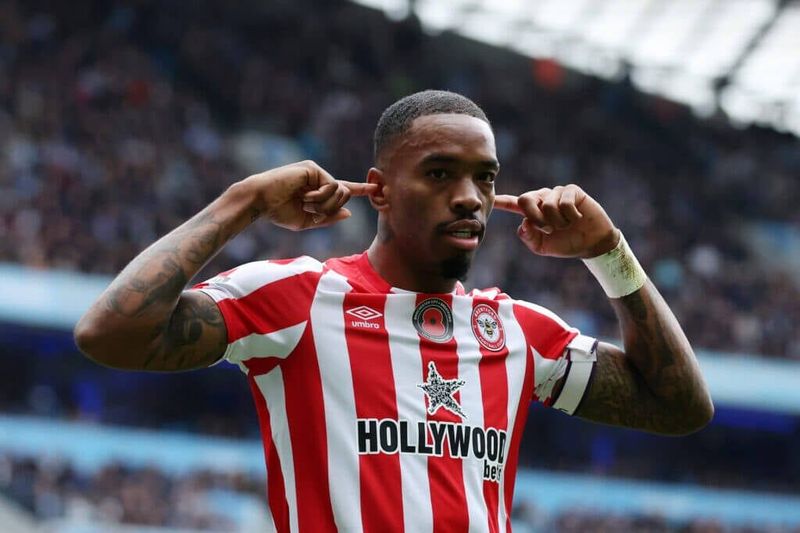 Ivan Toney
Ivan Toney was once strutting his stuff in League One with Peterborough United, but now that he has helped Brentford gain promotion to the Premier League, he is a top-flight talent and a man who is beginning to gain respect on an international level with England.
He is an interesting case in the Premier League. Toney's 13 goals so far have helped "The Bees" climb to 8th place, above both Chelsea and Liverpool.
6. Victor Osimhen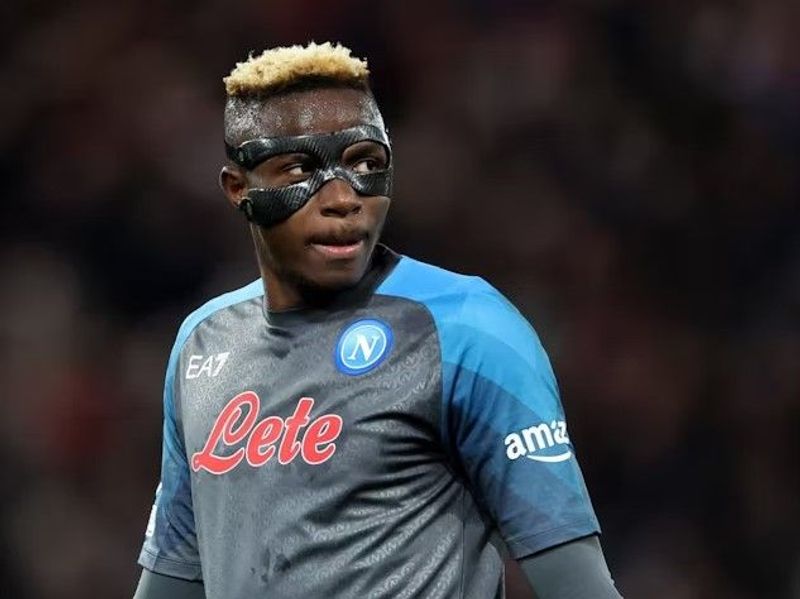 Victor Osimhen
Victor Osimhen, a striker from Nigeria, has been a key cog in Napoli's winning machine this year. Osimhen can lead Napoli to the Scudetto if he can avoid injuries. The 24-year-old has struggled with his fitness, but when healthy, he is a tremendous game changer.
He has struggled with injuries this season and missed a few games. However, the Nigerian striker managed to score 12 goals in 14 Serie A appearances, leading the tournament's top scorers list.
7. Christopher Nkunku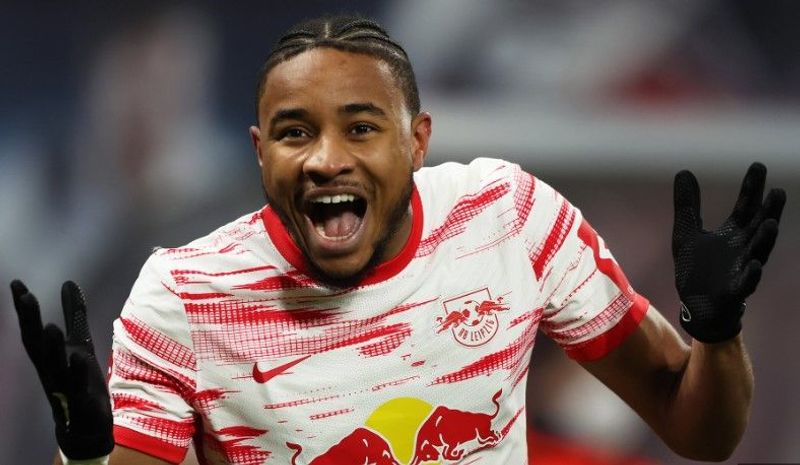 Christopher Nkunku
Prior to this summer's signing of a new deal in Germany, the Frenchman had a great season in his previous outing and was drawing interest from all across Europe. He will try to match his 35 goals across all competitions and show why top teams are keeping tabs on him.
He was in good form before the 2022 World Cup but unfortunately suffered an injury and missed the opportunity to attend the World Cup in Qatar. Scoring 12 goals in 15 appearances helped Nkunku become the Bundesliga's number one goalscorer in the 2022/23 season.
8. Terem Moffi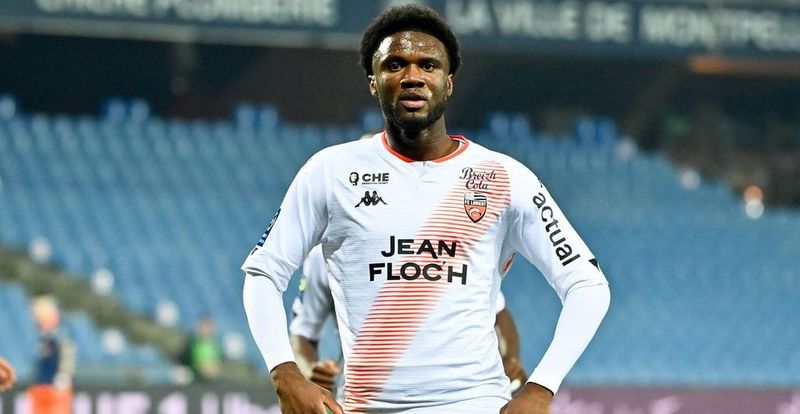 Terem Moffi
Terem Moffi, a highly regarded Nigerian offensive talent signed by Lorient in October 2020 after being plucked from the relative obscurity of Belgian club Kortrijk, has captivated Ligue 1 with his incredible exploits in the final third of the pitch.
He is a name that may be unfamiliar to football fans. However, this player is playing very well in Ligue 1. However, this player is playing very well in Ligue 1. He has 12 goals in 19 appearances for Lorient since the beginning of the season. Only Mbappe has scored more goals.
9. Jonathan David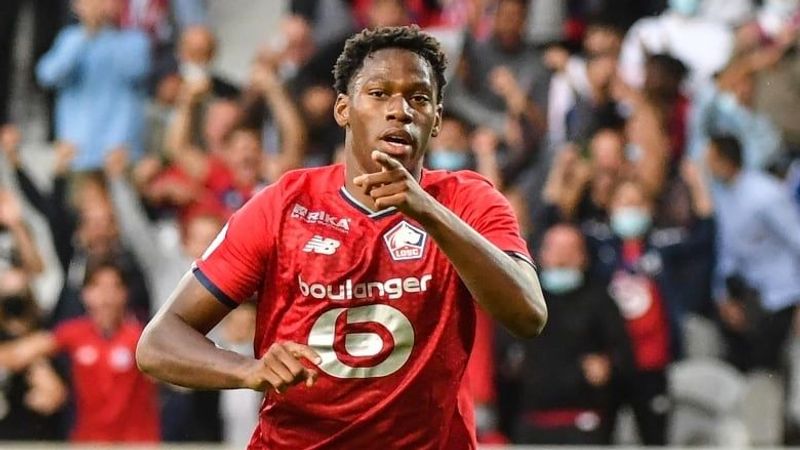 Jonathan David
With Canada's expected qualification for the 2022 World Cup helping his cause, Jonathan David's reputation has been rising for some time. It seems like only a matter of time before the quick forward stretches his wings outside of Ligue 1.
Jonathan David is also a standout performer for Lille.With only one less goal in Ligue 1, David and Moffittey trail Mbappe in the top scorer race.According to Goal, the Canadian striker is being pursued by many Premier League clubs.
10. Wissam Ben Yedder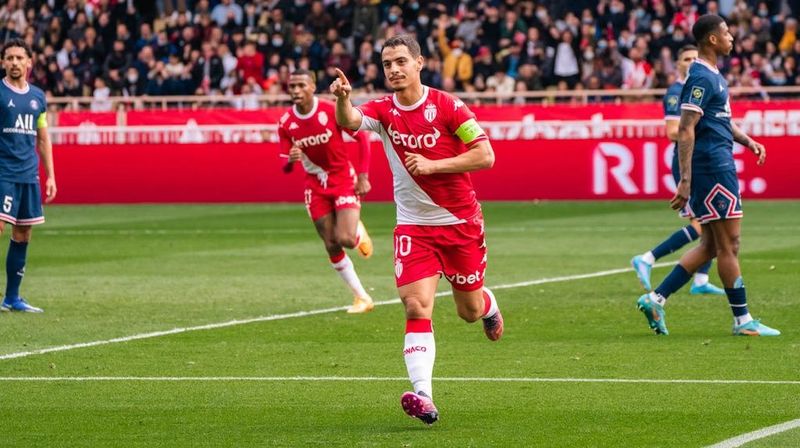 Wissam Ben Yedder
Ben Yedder has been one of the most reliable goal scorers in football since starting for Toulouse. Wissam Ben Yedder scored 11 goals in just 16 appearances (13 starts) for AS Monaco in Ligue 1 this season. On average, the 32-year-old scores a goal every 87 minutes.