"The worst Journalist" in Scotland and his problem with Vile Ibrox Fan Chants
For the last few years, we've been certain that Joel Sked of the Scotsman is the "worst journalist" in Scotland. His article turnover is massive and contains basically no high-quality items. In a congested sector where the likes of Kevin still have credentials, Sked thrives at the clickbait part of most of what he puts out. Some of it would not pass the usual blog editor's scrutiny, but even he is not always correct. He got very near to not just writing something that hit the target after the Ross County game, but also doing his profession immense credit. He was one of, if not the, only people who spoke out against the awful Tommy Burns chant.
This is what he included in his post-match report, divided into chunks to appeal to an audience with the shortest attention span possible. I despise reading articles that are made up of tiny pieces, a handful of lines on a single issue inside a theme, and so on. This is the ultimate kind of dumbing down, assuming that your audience would not read anything longer than 200 words, and it is just incorrect. Nonetheless, he comes close in his part titled "Singing Cringe."
Merry Christmas, Tommy Burns." Many (Ibrox) enthusiasts among the two-thousand-plus traveling supporters sang this merry tune enthusiastically. developed for one purpose: to irritate and get a reaction out of others, mainly Celtic fans. "Extremely uncomfortable and cringe-worthy." Look, I'm not going to criticize a person who basically attacked this since practically all of his coworkers utterly disregarded it. But I still believe he wasted an opportunity to really punish those scumbags who participated in the chant.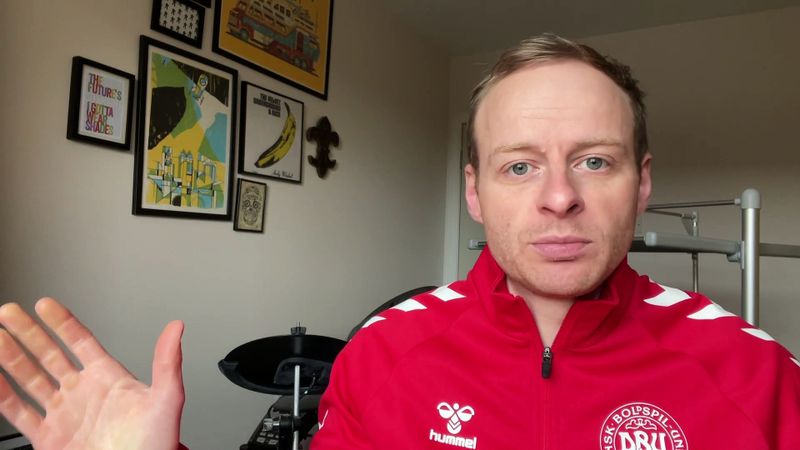 Joel Sked is considered "the worst journalist" in Scotland
He states "many," which is a gold star since the simple approach would have been to label it "a tiny minority," which is how the media handles these things even when you can clearly hear that it's not little at all and may not even be a minority. The Burns song was performed by many of their followers. And those songs were filthy and vicious, not just humiliating and cringeworthy. He's also erroneous in assuming they were merely about insulting others; there's a sizable segment of Ibrox support that simply despises others and sees no reason to hide or excuse that fact. It's simply part of the "culture" these days.
I would have given him all the credit in the world if he had committed an entire essay to this issue and struck it hard. He already falls a bit short. But I want to thank him from the bottom of my heart for even bringing it up, especially because Andy Walker didn't bother.
The Rangers Supporters Association firmly condemns Tommy Burns' chants.
Some fans were heard singing "Merry Christmas Tommy Burns" to the tune of Shakin' Stevens' Merry Christmas Everyone. In a statement, the RSA has now addressed the chanting. "The RSA, on behalf of our member clubs, strongly condemns the chant featuring Tommy Burns during yesterday night's game," they added.
"We think that this has no place in our support. "We are stronger together."
Rangers FC Supporters Association was created in Glasgow in 1946 to promote, support, and advocate for Rangers Supporters Clubs throughout the United Kingdom and beyond. The group is the world's oldest and biggest democratic and autonomous Rangers Supporters Group, maintained entirely by unpaid volunteers whose primary focus is on practical concerns related to the functioning of a Rangers Supporters Club. The Rangers FC Supporters Association meets with club executives on a regular basis to discuss concerns brought by member clubs.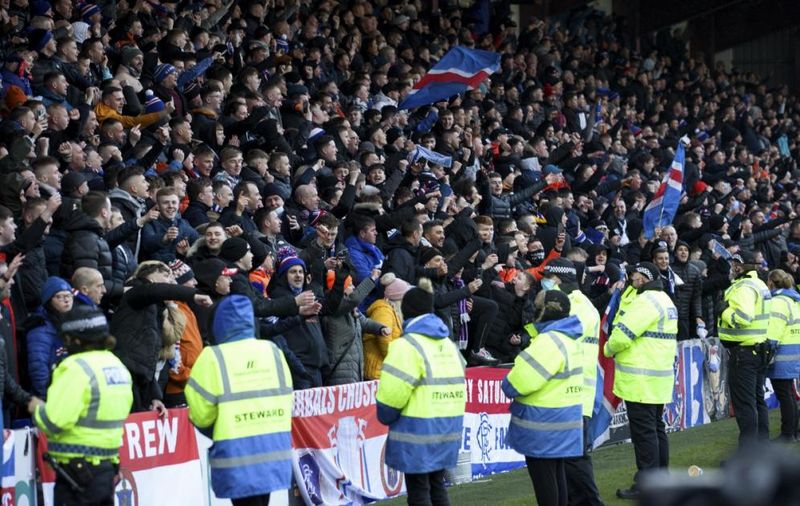 The "vile tune" has been criticized by a Rangers fan club
Meanwhile, following Rangers' 1-0 Premiership win against Ross County, Michael Beale emphasized the significance of maintaining a clean sheet.
"It was comfy for the most part," he remarked. We kept Jon McLaughlin, the goalie, clean; he made one fantastic stop early in the game.
"I think we were relaxed without being clinical; that's probably a beautiful way to say it."
"Look, we were exhausted." We've had a tough week and two lengthy travels, and we're simply glad to be on the road with three points. I believe it is a blank slate, which is vital for the organization.
"I think some of the domination in terms of ball possession was fairly impressive.
"I believed we didn't perceive at times that we may fall behind, and that was an area where we could improve."
"In the first half, we put young Adam (Devine) into some beautiful situations, and in the second half, we have three or four occasions when we are three on two or four on three, and we just need to execute."