Top five best Porto managers of all time
This article is about the five most prominent managers since the inception of Porto. Let's accompany us and figure out what they have brought to the club during their tenures and what made them stand out from other head coaches.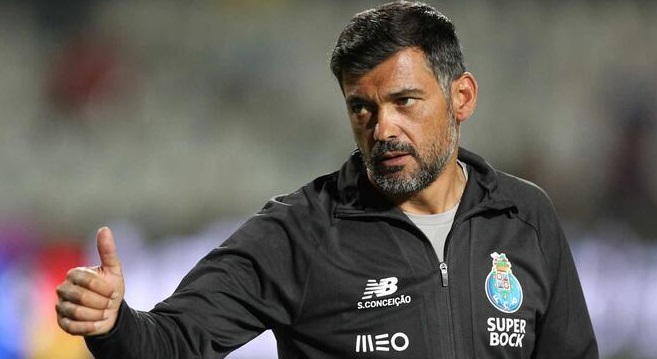 List of Porto managers with at least one title
Since the inception of the club, Porto have hired a total of 70 managers from 16 different countries, mostly from Portugal, followed by Hungary, Brazil, or Argentina. There were even some players who worked as both a player of the club and a coach, such as Catullo Gadda and Alexandre Cal.
There are many managers who didn't have a successful period with Porto. They left the club without any title in their career in FC Porto. Additionally, there are 29 Porto managers who have obtained at least one title, and the manager with the most titles is the Hungarian coach Jozsef Szabo. Some managers also had separate spells being responsible for FC Porto.
Top five best Porto managers of all time
5. Sérgio Conceição
The current manager of Porto deserves to be presented on this list. Sérgio Conceição is a former right-winger of Porto as well as the Portugal national team. He started his managerial career in 2010 as an assistant in Standard Liege.
Sergio became the head coach of Porto in June 2017 to replace Nuno Santo, who just managed the club within the 2016-17 season and left without any title. Sergio, in his four seasons with Porto, has helped the club to achieve five titles, including two Primeira Liga titles, one Taca de Portugal, and two Supertaca Candido de Oliveira.
He brought the national championship to Porto right in his debut season, after five years of waiting. The next season, they reached the quarter-finals of the UEFA Champions League, but couldn't surpass the English giant Liverpool. With an impressive result within a short period of time, Porto extended his contract as a Porto manager several times, and currently lasts until June 2024.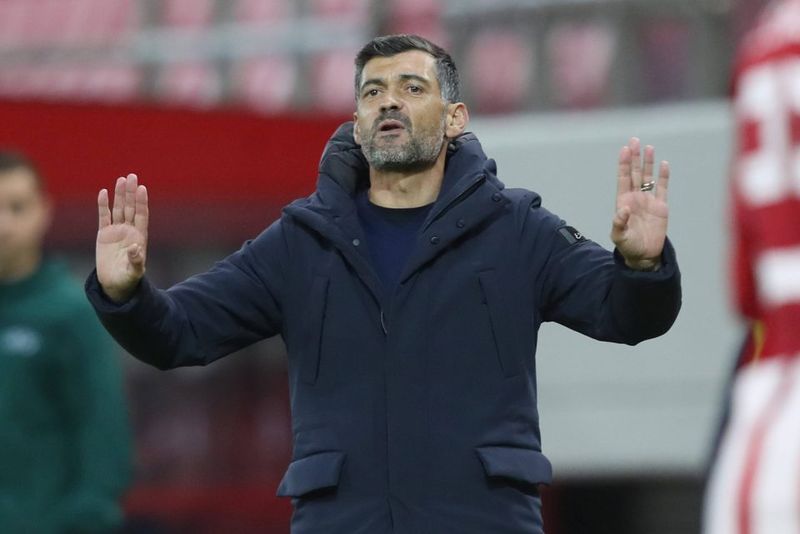 Sergio Conceicao the current manager of Porto
4. André Villas-Boas
Andre Villas-Boas is one of a few managers who have never played as a professional player before becoming a full-time head coach. He only worked as a football manager at Porto within the 2010-2011 season, but got four trophies at the age of 33, making him the youngest manager to win a European title (the 2010-11 Europa League).
Andre kept managing other top-flight clubs like Chelsea, Tottenham Hotspur, or Marseille, but not really shining like in the time he was a part of Porto.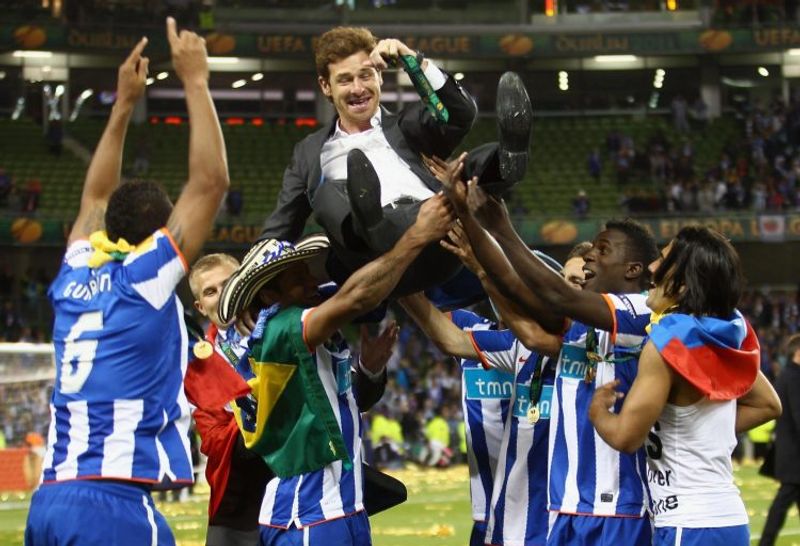 Andre Villas-Boas and Porto celebrated their championship
3. Jose Mourinho
Jose Mourinho is considered one of the best football managers in the world. In his managerial career, Jose has coached many top-flight clubs like Chelsea, Inter Milan, Real Madrid, Man United, Hotspur, or Roma. He was the manager of Porto from 2002 to 2004, bringing six titles to the club, including one UEFA Champions League and one UEFA Cup (or known as UEFA Europa League today). He is also the manager with most Champions League titles with different clubs.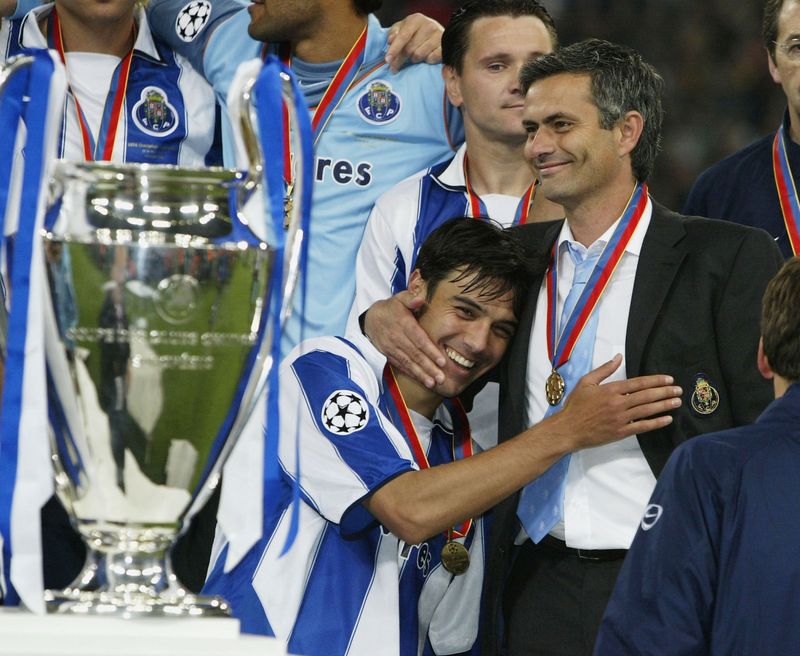 Jose Mourinho and Porto
2. Artur Jorge
Artur Jorge is a former Porto player and became the manager of this club in two different spells, from 1984 to 1987 and 1989 to 1991. He helped the club win a total of eight titles, including one European Cup (UEFA Champions League). He also had a short time being in charge of Ligue 1 club Paris Saint-Germain and bringing one Division 1 title with one Coupe de France trophy in the 1993-94 season.
1. József Szabó
Jozsef was the most successful manager of Porto, as well as one of the first managers of this Portuguese club. Under his tenure, Porto got the most titles, including one Portuguese Liga in the 1934-35 season, one Portuguese Cup in the 1931-32 season, and 10 Porto Championship (Campeonato do Porto) in two different periods. Jozsef had a short time playing as a professional player and quickly became a football manager. He was also very successful in another Portuguese club, Sporting CP.
References
Wikipedia