Vlahovic and Pogba continue to delay playing for Juventus
For Juventus' forthcoming matches against Monza and Atalanta, Dusan Vlahovic and Paul Pogba won't be available, but there's good news for Leonardo Bonucci, Juan Cuadrado, and Mattia De Sciglio.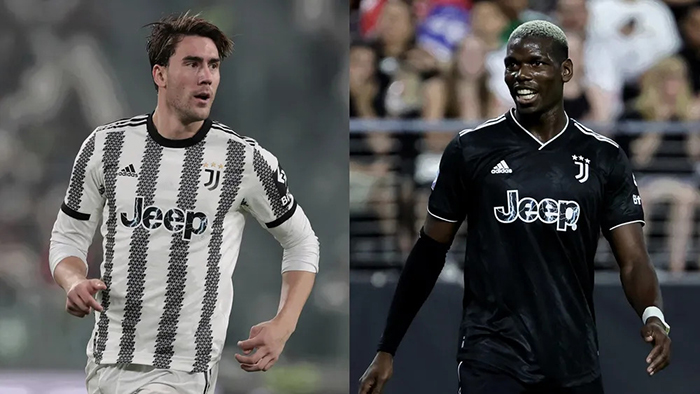 Vlahovic and Pogba's absence
The Bianconeri are under pressure following a humiliating 5-1 loss to Napoli that dropped them to the bottom of the Serie A standings and abruptly halted their run of eight straight victories.
The fact that Max Allegri's team is back in the gym and that Bonucci, De Sciglio, and Cuadrado have all joined in part with the rest of their teammates today suggests that they will sit out this weekend's Serie A match against Atalanta.
The return to the field of two of Juventus' most recognizable players is rapidly approaching. That is due to the fact that they have kind of already gone back to the field. It's essentially the final stage before they return to the field, for which we've been patiently waiting months since each of their previous appearances, albeit of a different kind.
Juventus announced in their daily training recap that Paul Pogba and Dusan Vlahovic returned to training on Monday to start the work week. However, it is unlikely that they will play in any of Juve's upcoming matches, as the Bianconeri medical staff intends to continue to take its time with their recovery schedules.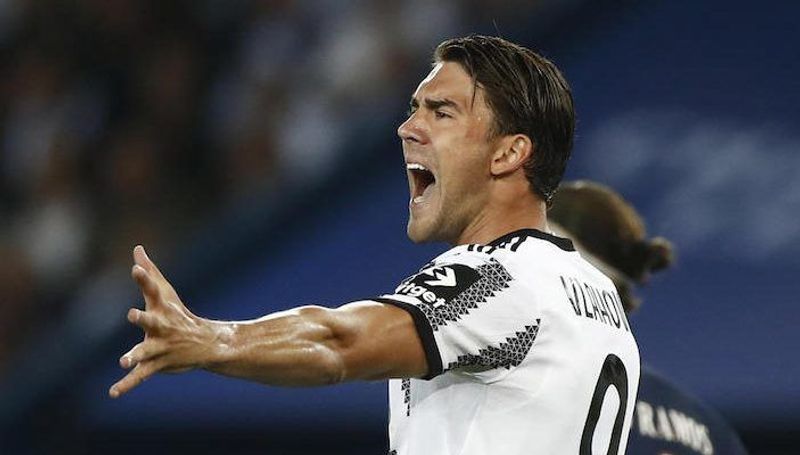 Vlahovic
Pogba and Vlahovic, who haven't played together yet this year, won't be selected for Sunday's pivotal match against Atalanta at the Allianz Stadium or Juve's Coppa Italia games against Monza.
When it comes to long-term absentees like Vlahovic and Pogba, who might not return to competitive play until next month, the doctors continue to advise prudence.
Prior to hosting an in-form Atalanta on Sunday night in Serie A, Juventus will first play Monza in the Coppa Italia Round of 16 on Thursday. Teun Koopmeiners, a player for the Netherlands, won't be available for Atlanta because of a penalty.
Are Juventus wrong when they sign Pogba but let Dybala leave?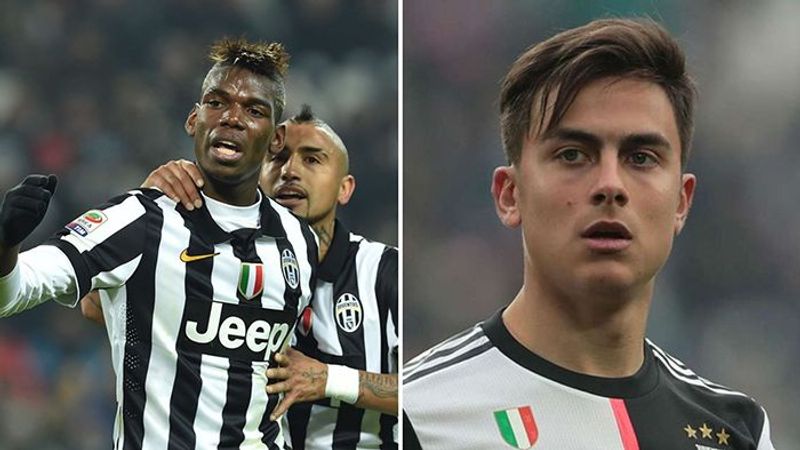 Juventus signed Pogba and let Dybala leave
Paul Pogba's significance has been questioned by Juventus hero Angelo di Livio. Di Livio likened Paulo Dybala's success at AS Roma to Paul Pogba's predicament.
"Pogba's story left everyone a bit surprised." There's no point in hiding; it's incredible. If he's sick, you can't blame him. They'll have visited him; he's become a problem for Juventus in terms of what they earn. I'll give it another name: it's easy. Now, let's talk about Dybala. Is it possible that he would not have aided this Juventus team? For God's sake, God forbid, he even went free. In Roma, they welcomed him; he chose an extraordinary team; he's finding himself, but it's Dybala. physical problems, but they pass. "Juventus took Pogba; they paid him a lot, so where is the truth?" He said.