Will the World Cup of 2022 be an opportunity for Eden Hazard to revive his career?
Eden Hazard was a legendary midfielder in football history.However, he had a disappointing time at Real Madrid in recent years.Despite this, he will represent Belgium at the 2022 World Cup.This will be a chance for him to prove that he is not out of time.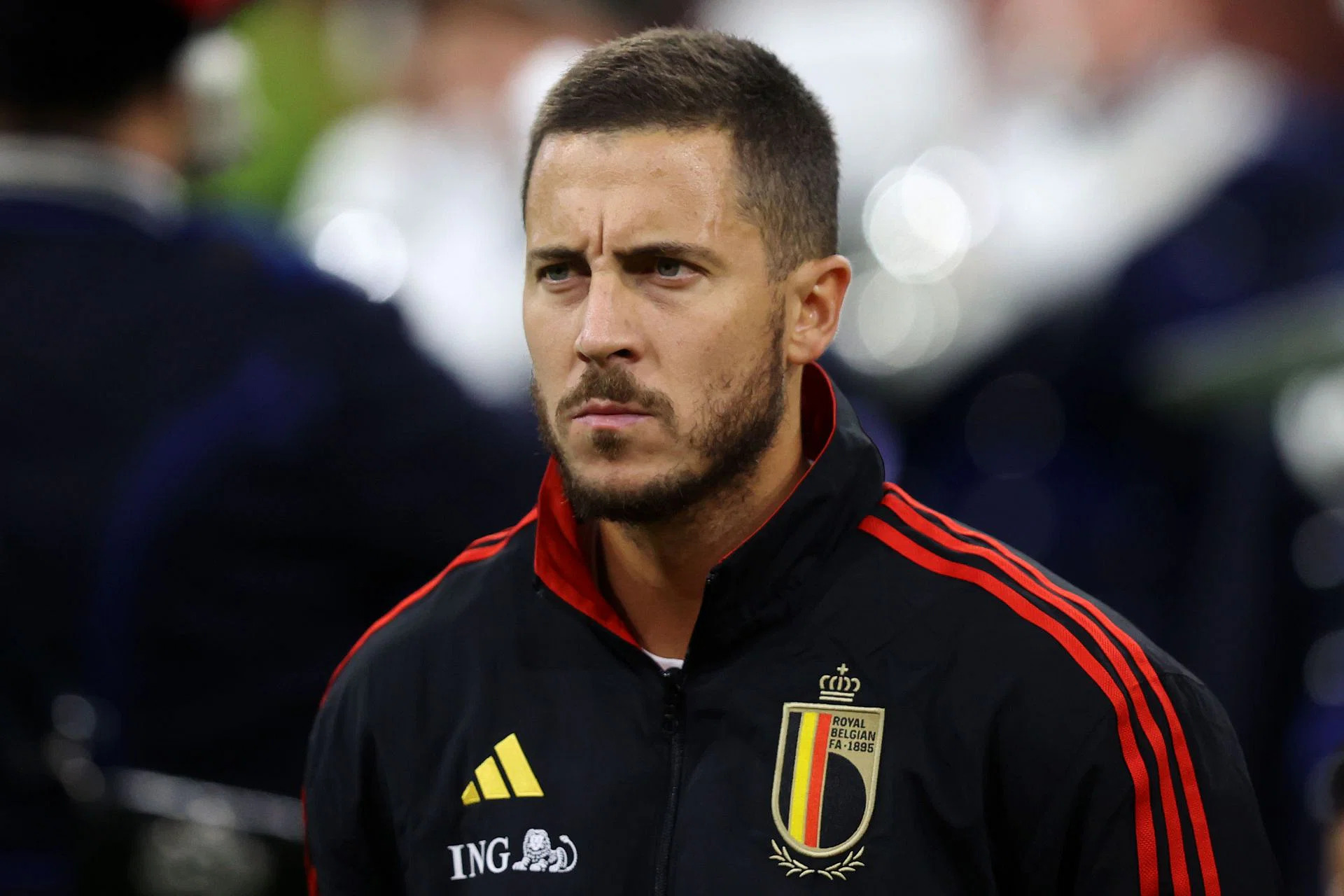 Hazard was replaced on Belgium's list of 26 players for the 2022 World Cup by coach Roberto Martinez. Despite being one of the top stars in Belgian football, the 31-year-old midfielder's ability is now being called into question due to his poor performance in recent years.
The decline of form
Hazard lagged behind himself compared to when he was at Chelsea. At that time, the 31-year-old star was one of the best attacking players in the world. However, after transferring to Real Madrid, his performance left football fans disappointed.
In an interview with Marca on November 15, Hazard admitted he has had no luck in the past three years since joining Real. "During my 10 years at Chelsea, I played 500 games without any injuries." But in just over two years at Real, I've had all these injuries. "That's something I can't explain."
Arriving at the Bernabeu as the successor to Cristiano Ronaldo in the summer of 2019, Hazard did not meet expectations. In more than 3 seasons playing for "Los Blancos," the Belgian midfielder scored only 7 goals in 72 games. Hazard was considered a "dropped bomb" and an unprofitable transfer when Real Madrid had to pay 100 million euros for Chelsea.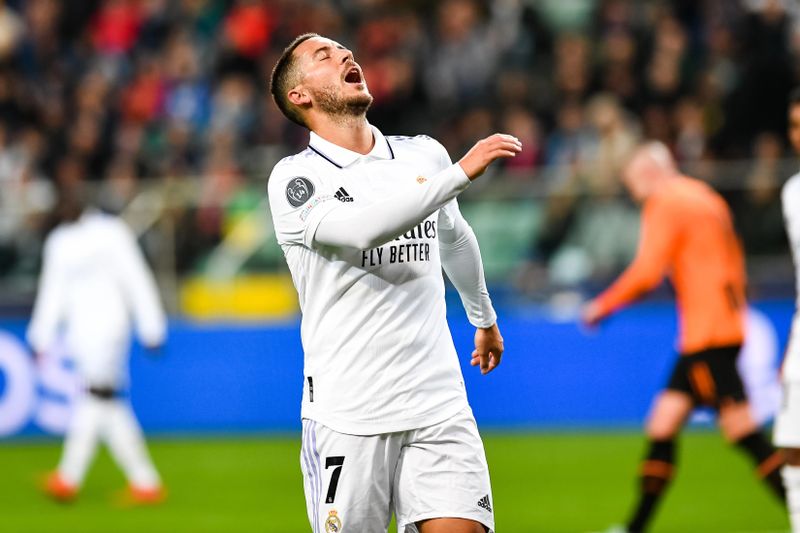 Earlier this month, Spanish media reported that Real Madrid had run out of patience with Hazard. The "Los Blancos" leadership even suggested that the Belgian star look for a new team in the January 2023 transfer window.
Hazard understands his problem well, and he is ready to transfer to another club if Real Madrid wants it. He is no longer in the plans of coach Carlo Ancelotti. When put on the scale to compare with juniors Vinicius Junior, Rodrygo Goes, and Marco Asensio, Hazard no longer maintains the special qualities to compete for the main kick.
Ancelotti wanted to test Hazard for the position of number 9 at Real Madrid last summer, but the Belgian midfielder was not a good fit for the new role.
Hazard transfers to Real Madrid with many ambitions, but his body is against him.
In the summer of the 2019-2020 season, the Real Madrid coaching staff was disappointed because the former Chelsea star was always overweight when he went to pre-season training.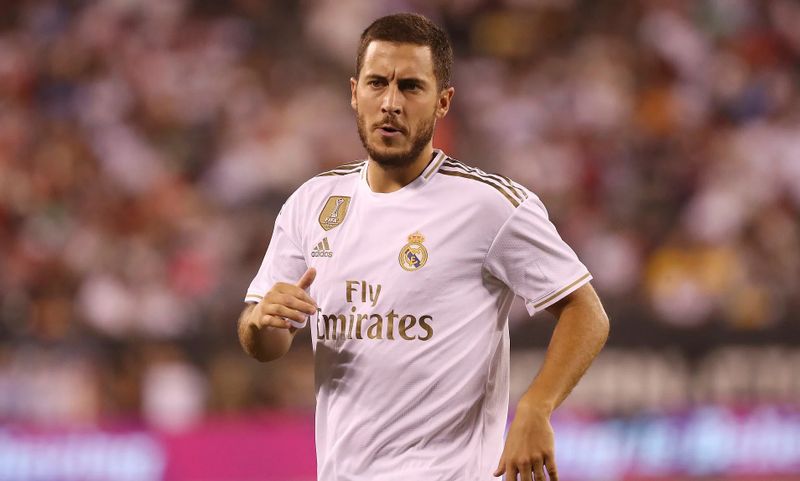 In addition to the problem of being overweight, injury is also an obsession at Hazard. He has been absent for 480 days since joining Real and has missed 72 games. Hazard will need 60 training sessions to regain his peak fitness in 2020, according to Coach Martinez.The former Everton manager is among those who remain optimistic about Hazard's abilities.He and his assistant, Gregory Dupont, in the Belgian team tried to find a way to help their beloved student regain his top form but failed.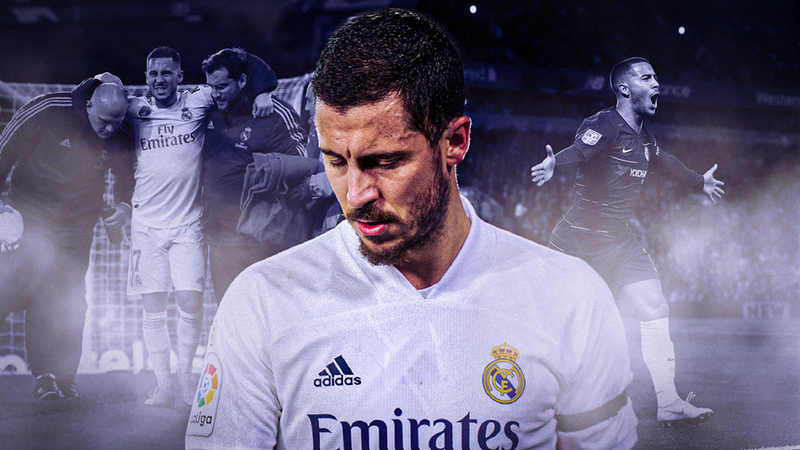 Moreover, on the national team, Hazard also faces disappointment in 2021. He scored one goal in 16 appearances. Since the beginning of 2022, Hazard has not scored a goal for the national team. Poor form is also part of the reason why this midfielder loses confidence when playing.
The World Cup is an opportunity to revive his career
Many experts believe that the 2022 World Cup will be Eden Hazard's final chance to gain the trust of Real Madrid's leadership.
Despite his poor performance, Hazard is one of Belgium's most anticipated players for the 2022 World Cup.The 31-year-old midfielder was given the summer break to train with fitness coach Antonio Pintus. But Hazard's on-field performance was far from convincing. He has only played six matches in all competitions for Real and scored one goal.
At the 2018 World Cup in Russia, Hazard played sublimely and won the Silver Ball with three goals and two assists. He made a great contribution by helping Belgium finish third. It is also a stepping stone to bringing the 31-year-old star to the Bernabeu.
Hazard's advantage is that he is still trusted by Coach Martinez and his teammates. Even the former Everton coach was willing to give his beloved student the captain's armband.
Coach Martinez claims that not playing in a long time is a disadvantage for all players, and Hazard is no exception, but Hazard's experience and level are very important for Belgium. As a result, he has complete faith in Hazard.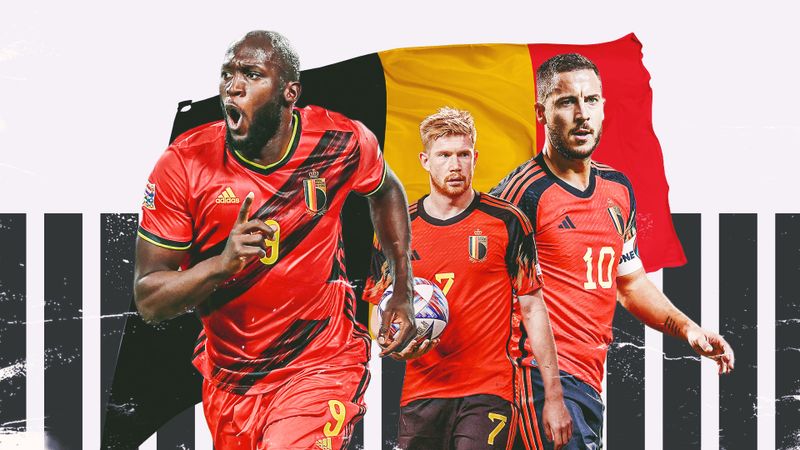 Of course, Hazard doesn't just want to be the fulcrum in the dressing room. What the former Chelsea star needs to do is score goals, assist on the pitch, and help the national team win the 2022 World Cup.
Hazard's advantage also comes from the fact that the competitive elements in the Belgian public are not outstanding. Dries Mertens has passed his peak since leaving Napoli and joining Galatasaray, while Jeremy Doku (Rennes), Leandro Trossard (Brighton), or Lois Openda (Lens) have potential but are still inexperienced and suitable as reserve position.
In general, Hazard has a great opportunity to start in the 2022 World Cup. Aside from the backing of close friends Kevin De Bruyne and Romelu Lukaku, the former Chelsea player will have plenty of acting opportunities. The 31-year-old midfielder himself must seize the opportunity to revive his career through an impressive performance at the 2022 World Cup.