Zinedine Zidane may replace Pochettino's position at PSG?
According to sources from Fichajes, PSG put Zinedine Zidane on their shortlist of 3 candidates to replace current manager Pochettino. Comparing to the other names Antonio Conte and Joachim Low, Zidane is Les Parisiens' prior choice.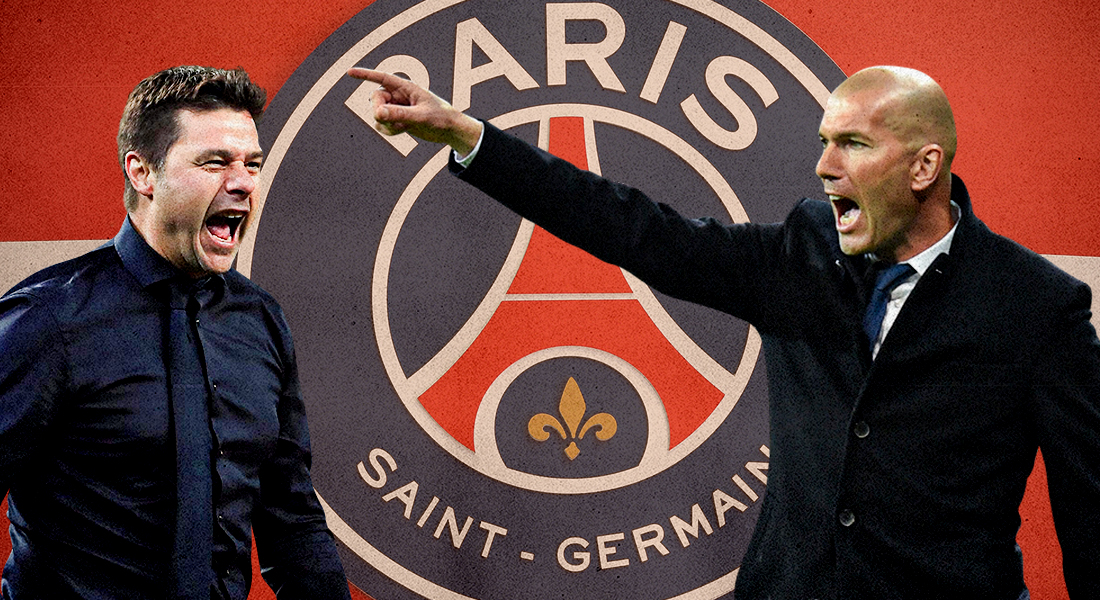 PSG want Zidane to replace Pochettino
After the shock loss against Rennes the previous weekend, PSG manager Mauricio Pochettino's position became more uncertain than ever. It has been rumored that the Argentine strategist would soon be fired and Zinedine Zidane could be the next man to sit in the dugout at the Parc des Princes.
According to Footheball, the former Real Madrid manager was targeted to replace Pochettino. On the other hand, the Argentine would leave France to return to his old club Tottenham Hotspur.
Antonio Cassano shared his opinion about Pochettino on Twitch's Bobo TV: "He's a great guy but as a coach... They don't do a minute of tactical work, and the players are repeatedly asking for it. He even asks the players' advice on how to play." The former Real Madrid continued: "I could barely believe what I heard. He's never coached champions before and he's having a hard time. From what I've heard, he won't be there much longer if he continues along these lines. Keep an eye out for Zizou."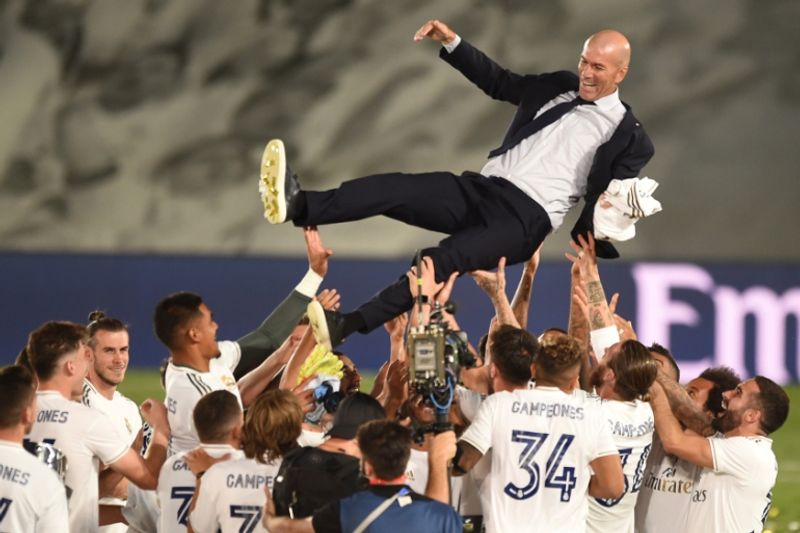 Zinedine Zidane led Real Madrid to successes in his period
PSG need a head coach with winning qualities and the ability to manage the locker room. Zidane is definitely the best choice for these criteria. Moreover, if Zidane comes to The Parisians, the club can also have more chances to convince striker Kylian Mbappe to change his decision and stay at the Parc des Princes. The reason is that Zidane is a brilliant manager and he is also Mbappe's idol.
Juventus and France are 2 jobs that the former Real Madrid manager has constantly been linked with since he left Santiago Bernabéu. Then now, Paris Saint-Germain can also be his next destination in case Pochettino is sacked. The French manager was rumored to leave Real Madrid after the 2020-21 season because he wanted to replace Didier Deschamps as the next manager of the France national team. However, every decision can completely be changed at the last minute.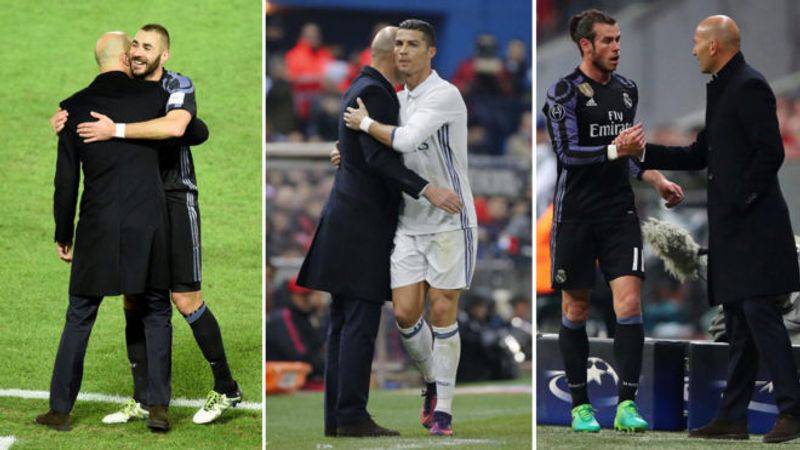 Zidane coached BBC
In the past, Real Madrid had their legend BBC trident of Gareth Bale, Karim Benzema, and Cristiano Ronaldo under Zidane. Now, PSG have their Kylian Mbappe, Neymar, and Lionel Messi, who Pochettino hasn't been able to manage effectively. If managing and leading superstars are what PSG need, then choosing Zinedine Zidane is the perfect decision. To Zidane's aspect, he can continue managing the best players in the world and reaching the Champions League dream once more time.
Things you need to know about Zinedine Zidane
1. Who is Zinedine Zidane?
Zidane full name

: Zinedine Yazid Zidane

Zinedine Zidane age

: 49 (DoB: 23 June 1972)

Zinedine Zidane PoB

: Marseille, France

Zinedine Zidane height

: 6 ft 1 in

Zinedine Zidane positions

: former Attacking midfielder

Zinedine Zidane teams coached

: Real Madrid Castilla and Real Madrid

Zinedine Zidane net worth

: €23million

Zinedine Zidane wife

: Véronique Zidane
Zidane is popularly called Zizou. He is a French former professional football player who served as an attacking midfielder. He also coached Real Madrid teams from 2014 to summer 2021.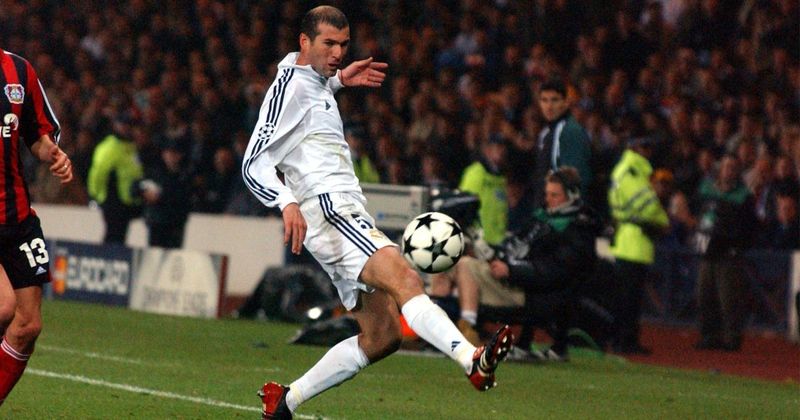 Zinedine Zidane is one of the best players of all time
As a player, Zidane is known as one of the greatest players of all time. He was an elite playmaker with his wonderful elegance, vision, passing, ball control, and technique. He was even rewarded Ballon d'Or in 1998.
As a head coach, he is also appraised as one of the most successful managers in the world with breathtaking achievements he created with Real Madrid.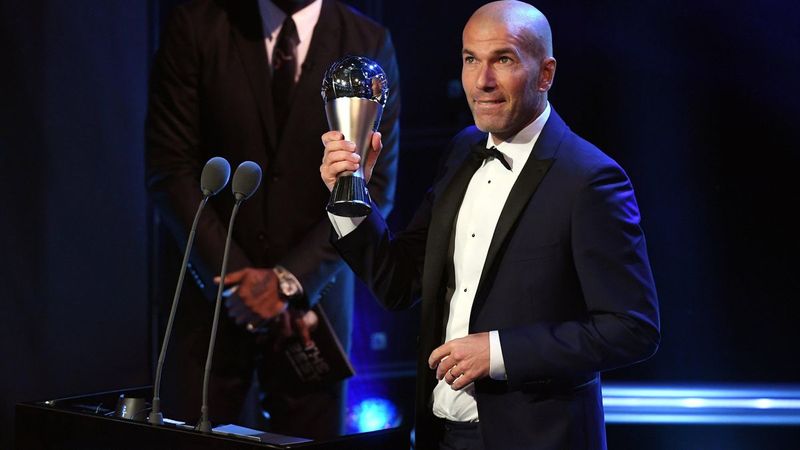 Zidane is a successful manager
2. Zinedine Zidane's Career
3. Zinedine Zidane's Best Honours as a Manager
Real Madrid
La Liga: 2016–17, 2019–20 seasons

Supercopa de España: 2017, 2019–20 seasons

UEFA Champions League: 2015–16, 2016–17, 2017–18 seasons

UEFA Super Cup: 2016, 2017 seasons

FIFA Club World Cup: 2016, 2017 seasons
Individual
La Liga Manager of the Month: Apr 2016, May 2017

UEFA Champions League Breakthrough XI: 2015–16

IFFHS World's Best Club Coach – 2nd (2016)

The Best FIFA Football Coach (2017); 2nd (2016, 2018)

France Football French Manager of the Year: 2016, 2017 seasons

Le Buteur Coach of the Year: 2016 season

Onze d'Or Coach of the Year: 2016–17, 2017–18 seasons

2017 ESPN Manager of the Year

2017 IFFHS Men's World Team

IFFHS World's Best Club Coach: 2017, 2018 seasons

2017 Globe Soccer Awards of Best Coach of the Year

L'Equipe's Best Club Coach: 2020

FourFourTwo's 36th Greatest Manager of All Time in 2020

Globe Soccer Awards Coach of the Century 2001–2020 (2nd)

IFFHS's 38th All-Time World's Best Coach in 2021
Reference Sources