Arsenal- Legendary of the FA Cup
When it comes to the oldest football competition, we talk about the FA Cup. And when it comes to the FA Cup, we definitely think of Arsenal, which is known as the all-time legendary. In this article, we will find out the journey of Arsenal in the FA Cup, especially in this 2021 season.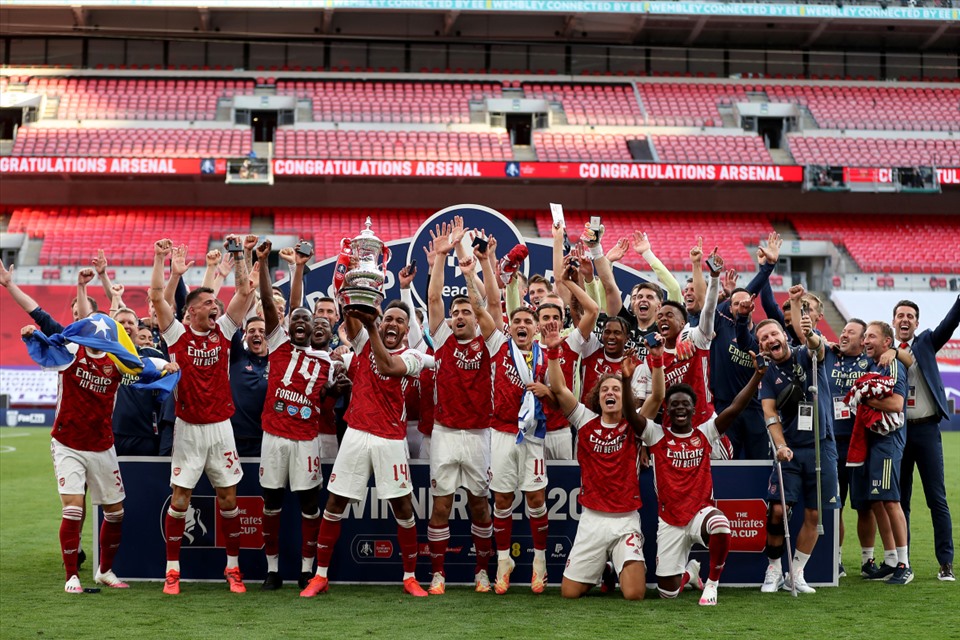 FA Cup fundamentals
There is something basic about the FA Cup we should understand first before knowing what Arsenal has done in this biggest and oldest national football competition.
What is FA Cup?
The Football Association Challenge Cup, or simply known as the FA Cup, is a knockout football competition involving English and Wales clubs. It was found in 1871, so now the FA Cup is the oldest national football tournament in the world.
The FA Cup is organized by the Football Association, hence its name. Since 2015, this competition has been also called The Emirate FA Cup.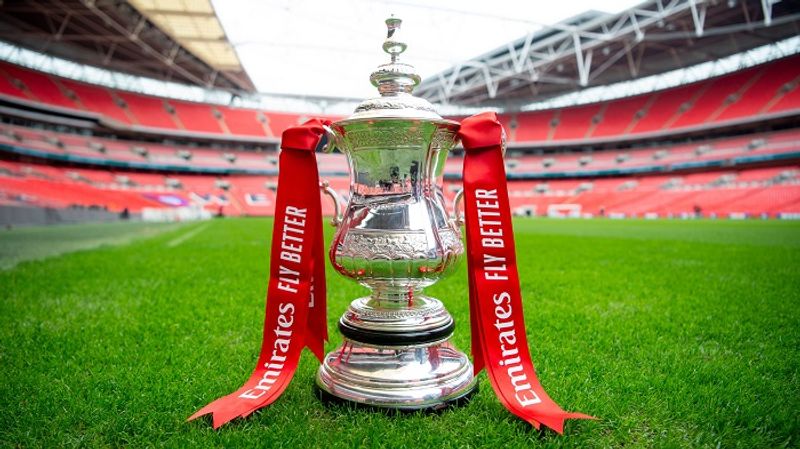 FA Cup trophy
How does the FA Cup work?
The FA Cup is a knockout football tournament, which means if a team loses in any match, they are out of the competition, and two teams will only officially meet once in the entire competition. In the situation of tied matches, they will be replayed only once to find out the winner. If it still doesn't break the tie, shooting penalties will be applied.
Basically, there are 12 randomly drawn rounds before the semi-finals and the final take place. The first six rounds are in the Qualifying Competition, and the rest belongs to the Competition Proper. The higher ranked the club is, the later round they will enter. Take a look at the table below for detailed information about rounds in the FA Cup tournament.
FA Cup round format

Round

New entrants at this round

Month

No. of matches

Qualifying Competition

Extra-Preliminary Round

Level 9 and 10 clubs

August

184

Preliminary Round

Level 8 clubs

160

First Round

Level 7 clubs

September

116

Second Round

Level 6 clubs

80

Third Round

none

October

40

Fourth Round

Level 5 clubs

32

Competition Proper

First Round

Level 3 and 4 clubs

November

40

Second Round

none

December

20

Third Round

Level 1 and 2 clubs

January

32

Fourth Round

none

16

Fifth Round

February

8

Quarter-finals

March

4

Semi-Finals

April

2

Final

May

1
Arsenal in the FA Cup
So the most exciting part is right here. Let's deep dive into this Giant in the English football system and see how successful they have been in the FA Cup.
Arsenal information
Arsenal Football Club is a professional football club in London, England. It was first introduced to the football world in October 1886, as Dial Square, now Arsenal also has another nickname as The Gunners.
During their career, Arsenal has confirmed their position in the English football system particularly and in world football generally. Especially, in the period between 2003 and 2004, millions of football fans in the world couldn't forget The Invincible Arsenal, who set an English record for the longest top-flight unbeaten league to run at 49 games in total.
With a long history, Arsenal has been managed by more than a dozen coaches. However, the longest and most successful manager who stuck with the team was Arsène Wenger. This wonderful man used to coach their boys for more than 20 years, from 1996 to 2018 and led Arsenal to numerous victories: three Premier League titles, seven FA Cups, and seven Community Shields. Currently, The Gunners is run under the control and management of Mikel Arteta, a Spanish football manager born in 1982.
How many FA Cups has Arsenal won?
14 FA Cup titles are an impressive number in the career of Arsenal. This English team is considered the king of the competition. Let's take a look at the table below to track the achievements of Arsenal through many seasons of the FA Cups.
Arsenal achievements in the FA Cup's history

| | | |
| --- | --- | --- |
| | Season | Result |
| 1 | 1929-1930 | Arsenal 2-0 Huddersfield |
| 2 | 1935-1936 | Arsenal 1-0 Sheffield United |
| 3 | 1949-1950 | Arsenal 2-0 Liverpool |
| 4 | 1970-1971 | Arsenal 2-1 Liverpool |
| 5 | 1978-1979 | Arsenal 3-2 Manchester United |
| 6 | 1992-1993 | Arsenal 2-1 Sheffield Wednesday (replay) |
| 7 | 1997-1998 | Arsenal 2-0 Newcastle |
| 8 | 2001-2002 | Arsenal 2-0 Chelsea |
| 9 | 2002-2003 | Arsenal 1-0 Southampton |
| 10 | 2004-2005 | Arsenal 0-0 Manchester United (5-4 on penalties) |
| 11 | 2013-2014 | Arsenal 3-2 Hull City |
| 12 | 2014-2015 | Arsenal 4-0 Aston Villa |
| 13 | 2016-2017 | Arsenal 2-1 Chelsea |
| 14 | 2019-2020 | Arsenal 2-1 Chelsea |
You can also see the following graph to make a comparison between football clubs who have ever won the FA Cup trophy in their career. Followed by Arsenal is Man United with 12 times crowning for the FA Cup champion.
Is Arsenal out of the 2021 FA Cup?
Unfortunately, yes. It would be extremely sad news for the Gooners- a nickname for their fans all over the world. In the 2020-2021 FA Cup, Arsenal only had one chance to defeat Newcastle by 2-0 in the third round, but they were then beaten and out of the competition due to the loss with Southampton by 0-1. With the rough start in the game, Arsenal has lost its chance to lift the FA Cup trophy this year.
Arsenal & Southampton match highlight: https://www.youtube.com/watch?v=vVauvGVRJzI&t=145s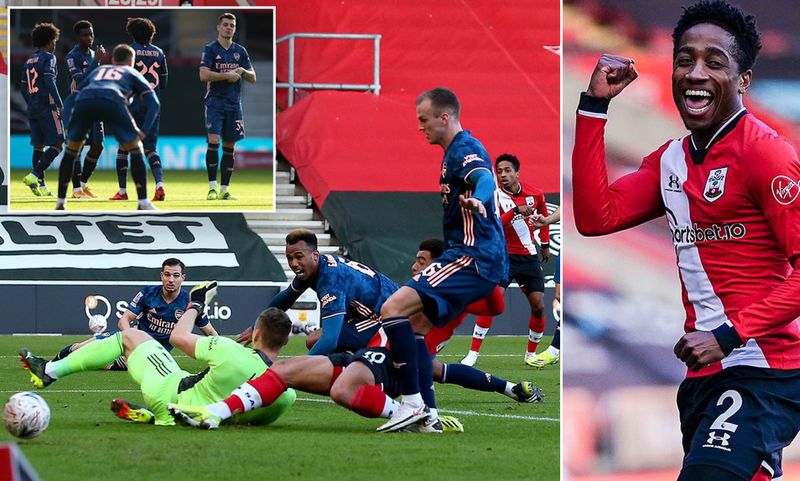 Southampton defeated Arsenal by 1-0
References
https://en.wikipedia.org/wiki/Arsenal_F.C.
https://en.wikipedia.org/wiki/Mikel_Arteta