Arsenal, The Invincibles in the unbeaten season 2003-04
If you are a football fanatic, especially a big fan of The Gunners, it is impossible that you never heard about The Invincibles. But what is the origin of this nickname and what happened in the 2003-04 season? Betimate takes a look and sums it up for all you guys to follow. A few things about Arsenal
Before learning about The Invincibles, let's grasp some knowledge about Arsenal F.C. in this section. We will quickly go through the club's history and their achievements so far.
History
Arsenal Football Club is an English professional football club based in Islington, London. They were initially known as Dial Square in the founding year, October 1886, now they are also referred to as The Gunners, which is a symbol featured on their logo.
Arsenal is playing at the Emirates Stadium with 60,704-seat capacity as their home ground. This is also the fourth largest stadium in England, after Wembley Stadium, Old Trafford Stadium, and Tottenham Hotspur Stadium. Since the club's inception, there have been almost 30 full-time managers as well as caretakers that led Arsenal to plenty of titles. The current coach of Arsenal is Mikel Arteta, who has been in charge of this club since 2019.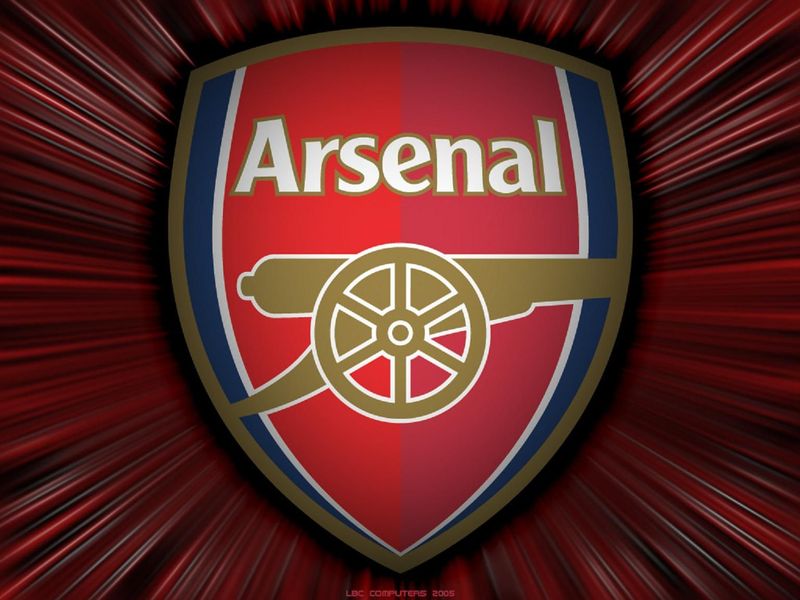 Arsenal logo
League honors
During their career so far, Arsenal has obtained numerous trophies. They were the first football club from the South of England to participate in The Football League in 1893. They won the second-most top-notch matches in the history of English football.
They won a total of 13 league titles, the most FA Cups with 14 tims winning, two EFL Cups, 16 FA Community Shields, the League Centenary Trophy, one European Cup Winners' Cup, and one Inter-Cities Fairs Cup. In the 20t century, Arsenal ended up with the highest average league position. Below are the detailed seasons and major competitions that Arsenal have won since the club's inception.
1. EFL and Premier League
First Division / Premier League (First tier)
Winners (13): 1930–31, 1932–33, 1933–34, 1934–35, 1937–38, 1947–48, 1952–53, 1970–71, 1988–89, 1990–91, 1997–98, 2001–02, 2003–04
League Cup / EFL Cup
Winners (2): 1986–87, 1992–93
League Centenary Trophy
Winners (1) (record): 1988
2. The FA
FA Cup
Winners (14) (record): 1929–30, 1935–36, 1949–50, 1970–71, 1978–79, 1992–93, 1997–98, 2001–02, 2002–03, 2004–05, 2013–14, 2014–15, 2016–17, 2019–20
FA Community Shield (FA Charity Shield before 2002)
Winners (16): 1930, 1931, 1933, 1934, 1938, 1948, 1953, 1991 (shared), 1998, 1999, 2002, 2004, 2014, 2015, 2017, 2020
3. UEFA
UEFA Cup Winners' Cup (European Cup Winners' Cup before 1994)
Inter-Cities Fairs Cup[g]
UEFA Champions League
The origin of the Invincibles nickname
Now, every time someone mentions the 2003-04 season of football in the world, we think of Arsenal as "The Invincibles". The reason why Arsenal was called under this nickname is that they were unbeaten within 38 games of the Premier League in that season. They won 26 matches and drew 12.
The ultimate result was Arsenal obtained 90 points, ranked first in the 2003-04 Premier League table. They surpassed all the giants in football, like Chelsea, Man United, and Liverpool with a huge difference in aggregate points.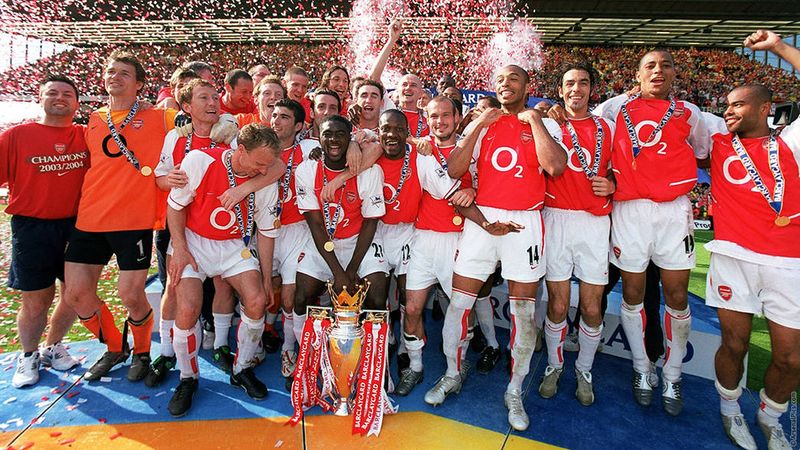 The Invincibles in the 2003-04 season
Notable players of the Invincibles
In the table above, we have shown the top five notable players in the unbeaten season of Arsenal. They were the top goalscorers who brought back most of the goals for their team. Forward Thierry Henry was the name that was called a lot during that season as he had scored a total of 39 goals.
Two goals from him in the matches with Man City and Liverpool, along with one from Vieira against Tottenham Hotspur were mentioned in the Goal of the Season. This event also marked a spotlight in the career of manager Arsene Wenger.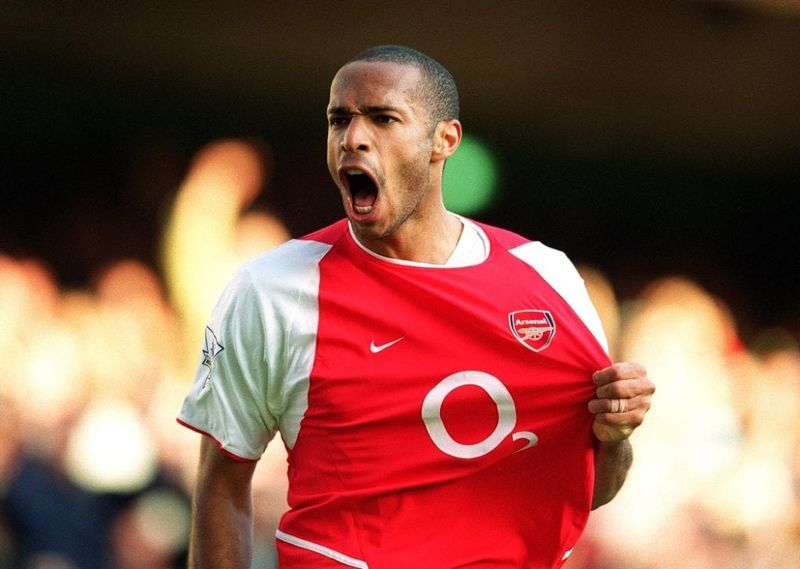 Thierry Henry
References
https://en.wikipedia.org/wiki/Arsenal_F.C.
https://en.wikipedia.org/wiki/2003%E2%80%9304_Arsenal_F.C._season
https://en.wikipedia.org/wiki/The_Invincibles_(English_football)