Everton new stadium: A new stadium at Bramley Moore Dock is on plan
The rumor about Everton's new stadium has been there for years, but the club has officially revealed their plan, as well as the design and capacity of thea new stadium, expected to be able to open in the 2024-25 season. Learn about Everton Football Club
In the first section, let's get started with some basic knowledge about Everton so that you can understand more about this club before learning about their plan for a new stadium.
History
Everton Football Club is a professional football club based in Liverpool, England. They were introduced 143 years ago, in 1878 as St Domingo FC. They are also one of the founding members of the Football League which was established in 1888. The next year after their inception, the club's name was changed to Everton in November 1879.
Everton is currently playing at the Goodison Park stadium, whose capacity is almost 40,000. This stadium has been chosen as Everton's home ground since 1892 after they moved from the original venue at Anfield.
Everton F.C. is also known as The Blues or The Toffees. They have had other nicknames based on their home kit, which used to be black and the following nickname was The Black Watch. Since 1901, when their uniform turned blue, they have been called The Blues.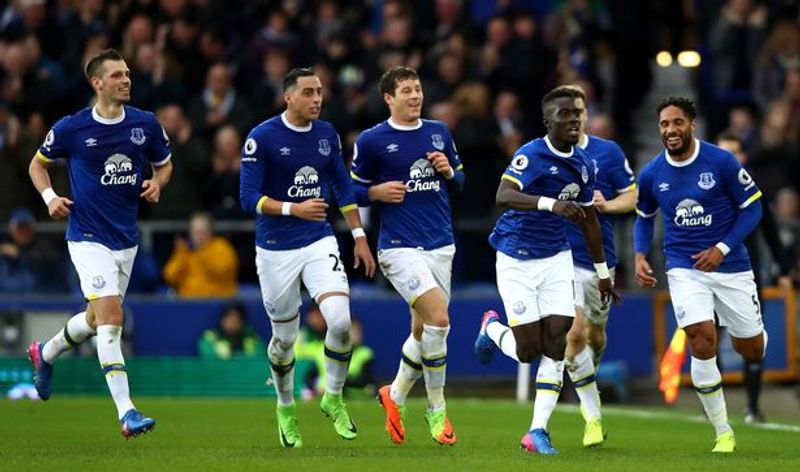 Everton squad
League honors
Everton is the second-longest continuous serving club in the top-flight English football. They have had a record of 118 seasons competing in the top tier. They won the first League Championship in the 1890-91 season, followed by four titles of this competition and two FA Cups before temporarily stopping playing due to World War II until the 1960s.
So during their career, they have won a total of nine league titles, five FA Cups, one European Cup WInners' Cup and nine Charity Shields. In the 1984-85 season, they won a double: the First Division and European Cup Winners' Cup. For details about Everton's championships and seasons, take a look at the below section:
1. Domestic
First Division/ Premier League:
Champions (9): 1890–91, 1914–15, 1927–28, 1931–32, 1938–39, 1962–63, 1969–70, 1984–85, 1986–87
Second Division/Championship:
FA Cup:
Winners (5): 1905–06, 1932–33, 1965–66, 1983–84, 1994–95
Football League Cup:
Runners-up (2): 1976–77, 1983–84
FA Charity Shield:
Winners (9): 1928, 1932, 1963, 1970, 1984, 1985, 1986 (shared), 1987, 1995
Full Members Cup:
Runners-up (2): 1989, 1991
Football League Super Cup:
2. European
European Cup Winners' Cup:
Greatest rivals
Everton have competed with many clubs throughout England, including some giants in English football. But their all-time greatest rival so far is Liverpool, the neighboring club whose home ground is only one mile away from Everton's venue.
What stadiums have Everton played in?
The first stadium that Everton played in was in the southeast corner of Stanley Park in Liverpool city. After three years, in 1882, they were donated land at Priory Road, which turned into their home ground within two years.
In 1884, the club hired Anfield, whose owner was John Orrell. He was a friend of a member of Everton F.C. named John Holding so the rent was reasonable. One year later, Holding purchased the Anfield Stadium from Orrell, and he increased the rent significantly. This resulted in a dispute between him and Everton F.C. Everything ended up with the departure of Everton to a new ground in 1892. They have played at Goodison Park since then.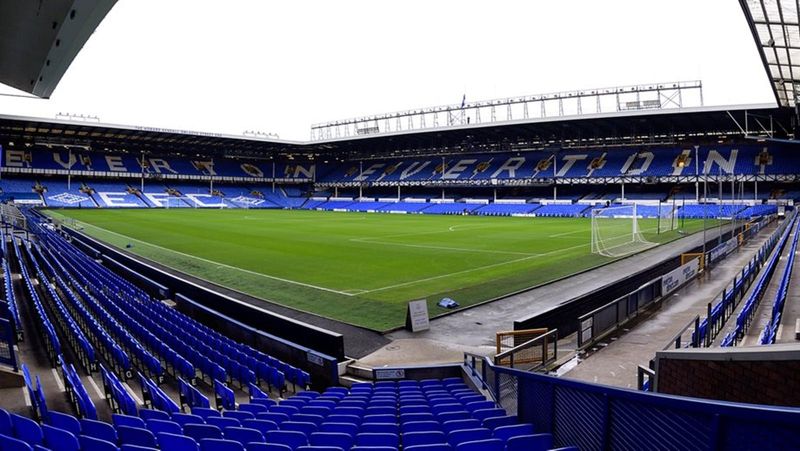 Goodison Park
Despite the attempt of Holding to take over Everton, it was disapproved by The Football Association. And then the Liverpool F.C we all know today was formed by John Holding.
Regarding Everton's home ground, Goodison Park, it has hosted more top-notch games than any other venue in the United Kingdom. This stadium was also the only one in which the semi-final of the 1966 FIFA World Cup took place.
Everton new stadium
Since Goodison Park is only a 39,414 capacity, Everton is planning to build a stadium with more than 50,000 seats (52,888) at Bramley Moore Dock on the banks of the River Mersey. This stadium is scheduled to officially open in the 2024-25 Premier League season.
This scheme is planned to cost around £505m, so the Liverpool council is setting up a financial source to help Everton borrow this amount of money. When the paperwork is completed and the agreements between related sides are approved, the new stadium of Everton will be built and believed to create more benefits for the public. Colin Chong, Everton's stadium development director said that this construction can generate about £1.3bn for the local economy, and create more than 15,000 jobs.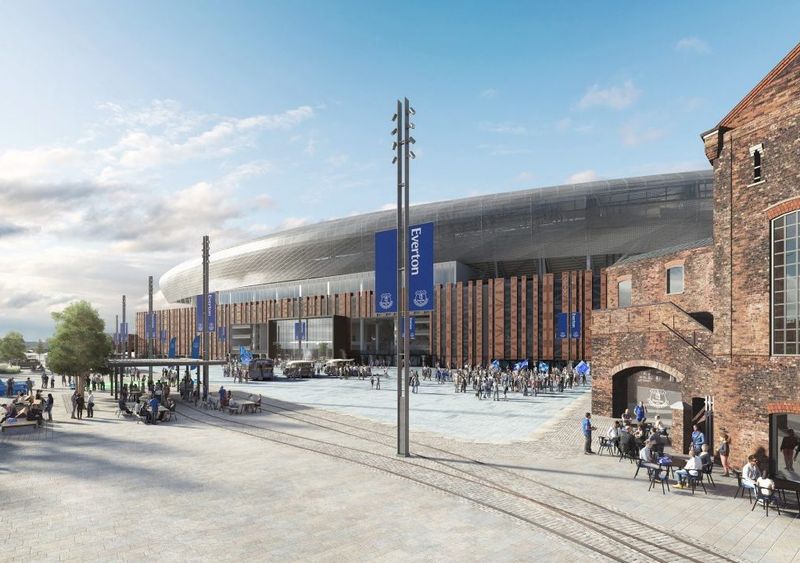 Bramley-Moore Dock stadium plan
References
https://en.wikipedia.org/wiki/Everton_F.C.
https://en.wikipedia.org/wiki/Bramley-Moore_Dock_Stadium