Leeds United results in 2021: What an unsuccessful year for Marcelo Bielsa and his students!
The first time coming back to the Premier League since 2004, Leeds United only finished at the ninth, and other leagues are not positive at all. Some things about Leeds United Football Club
Before summarizing the results of Leeds this season, let's grasp some knowledge about this football club about the history of the club and their league honors so far in this section.
Origin
Leeds United Football Club is a professional football club based in Leeds, West Yorkshire, England, hence the name of the club. They are also known as The Whites or The Peacocks. The origin of The Whites nickname might be due to their all-white home kit and the character of the White Rose of York that is featured on their logo.
The club was founded on 17 October 1919, following the dismissal of Leeds City, which was the top-flight football club in the city before World War II. Leeds United have played at the Elland Road Stadium since the club's inception in 1991. With 37,792 seat capacity, this stadium ranks 14th among other clubs' home grounds in England.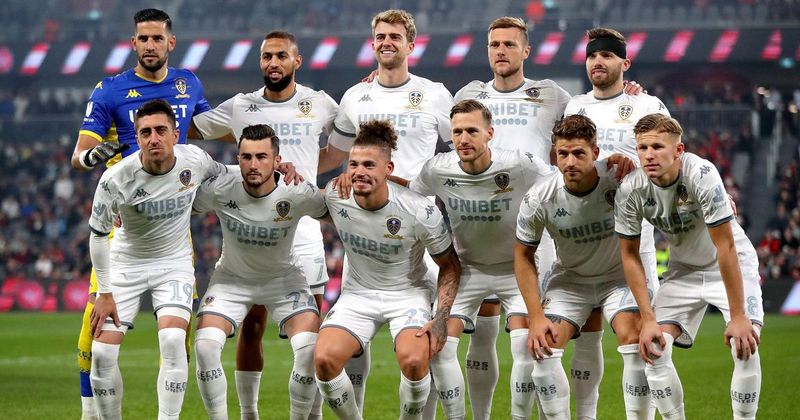 Leeds United Football Club
League honors
In their career, Leeds United have spent most of the time competing in the first division, with the longest period so far being 18 years, from 1964 to 1982. They have won a total of three English league titles (which is the prestigious Premier League since 1992-93), one FA Cup, one League Cup (EFL Cup), two Charity/ Community Shields, and two Inter-Cities Fairs Cups.
Leeds also reached several major leagues' finals, but they ended up as the runners-up instead. In the 1973 European Cup Winners Cup, Leeds United was defeated by Milan from Italy in the final round. Two years later, they were once again surpassed by the top-flight club Bayern Munich in the European Cup. Leeds reached the semi-finals of the UEFA Champions League in the 2001 edition.
Don Revie was Leeds United's manager who led the club to the most major titles, between the 1960s and the 1970s. To get into detail about which league and the equivalent season that Leeds have won or finished as the runners-up, look below:
1. Domestic
League
First Division/Premier League
Champions: 1968–69, 1973–74, 1991–92

Runners-up (5): 1964–65, 1965–66, 1969–70, 1970–71, 1971–72
Second Division/Championship
Champions: 1923–24, 1963–64, 1989–90, 2019–20

Runners-up: 1927–28, 1931–32, 1955–56

Play-off runners-up: 1986–87, 2005–06
Third Division/League One
Runners-up: 2009–10

Play-off runners-up: 2007–08
Cup
FA Cup
Winners: 1971–72

Runners-up: 1964–65, 1969–70, 1972–73
EFL Cup
Winners: 1967–68

Runners-up: 1995–96
FA Charity/Community Shield
Winners: 1969, 1992

Runners-up: 1974
2. European
European Cup/Champions League

Runners-up: 1974–75
UEFA Cup Winners Cup
Inter-Cities Fairs Cup
Winners: 1967–68, 1970–71

Runners-up: 1966–67

Trophy play-off runners-up: 1971–72
What leagues have Leeds United been in the 2020-21 season?
In this season, Leeds United have joined three major leagues, which are the Premier League, FA Cup, and EFL Cup. The 2021 Premier League has been the return of Leeds United since their last appearance in 2004.
Leeds United results 2021
As already mentioned, Leeds have completed this season with an intermediate result. There was no title achieved by the club. Let's take a look at the final result in three major leagues that they have participated in this season.
Premier League
The Whites have finished the 2021 Premier League at the ninth position, after Arsenal in the eighth. Within 38 match days, Leeds have won 18 games, including eight home wins and 10 away wins, tied five at their home venue, and lost 15 matches with six of them being at home and nine away.
Their total points were eventually 59 points. These aggregate points were equal to Everton in the lower rank, but Leeds ended up with eight goals difference while it was -1 with Everton.
EFL Cup (Carabao Cup)
This season of EFL Cup was not successful for Leeds because they stopped right at the second round of the competition. On 16 September 2020, the match between Leeds and Hull City was played at Leeds United's home ground Elland Road. Within official competing minutes, two teams ended up equal with the final score being 1-1. Hull City ultimately surpassed Leeds by nine penalty shots over eight from Leeds United F.C.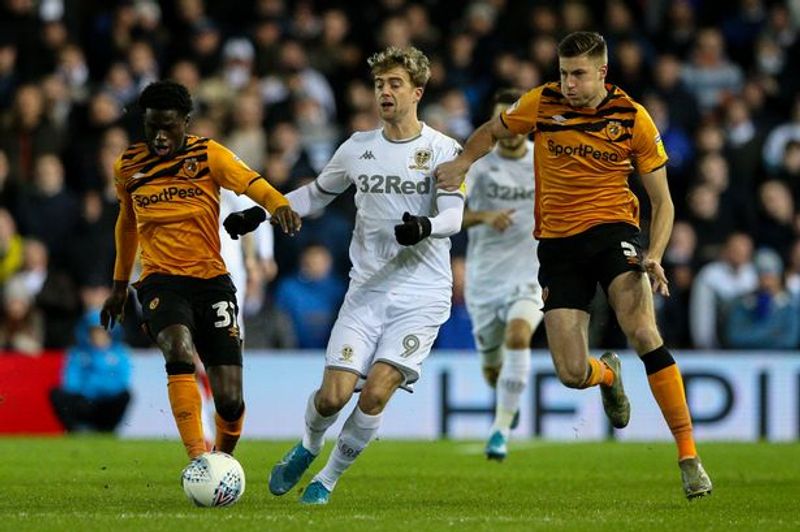 A moment in the match between Leeds and Hull City
FA Cup
In the 2020-21 FA Cup, Leeds United were eliminated in the third round. They were defeated by Crawley Town in an away match that was held on 10 January 2021. The result was 0-3 in favor of Crawley Town.
Similar to Arsenal, this season seems not to be born for Leeds United because they didn't win any championship.
References
https://en.wikipedia.org/wiki/Leeds_United_F.C.
https://en.wikipedia.org/wiki/2020%E2%80%9321_Leeds_United_F.C._season