West Ham top scorers: Vic Watson is the all-time top scorer of The Hammers
It seems that there are no footballers in the modern era of West Ham who can surpass the 20th-century players. Check out the top 10 all-time goalscorers and other related information about this professional football club.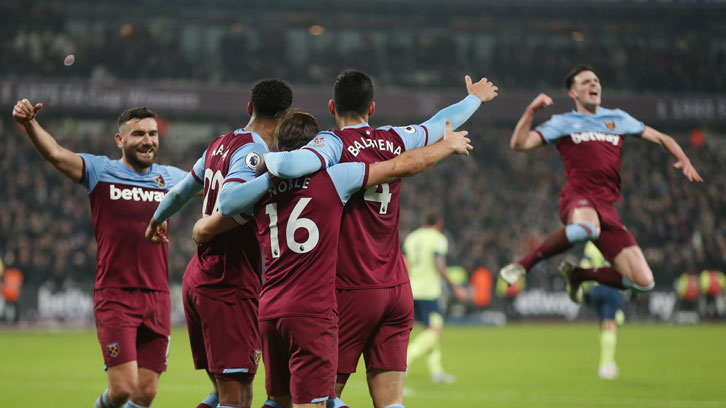 Who are all-time West Ham top scorers?
Vic Watson is the all-time top scorer of West Ham. He played more than 505 matches for West Ham and scored a total of 326 goals, far ahead of the second, Geoff Hurst with 252 goals.
Who in West Ham scores the most goals in the 2020-21 season?
Tomas Soucek is the top goalscorer of West Ham United this season. Tomas, along with Michail Antonio, each has scored 10 goals in the Premier League 2021. In the most recent match, on 20 May, West Ham met West Bromwich Albion and Tomas is the player who brought one of three goals for West Ham.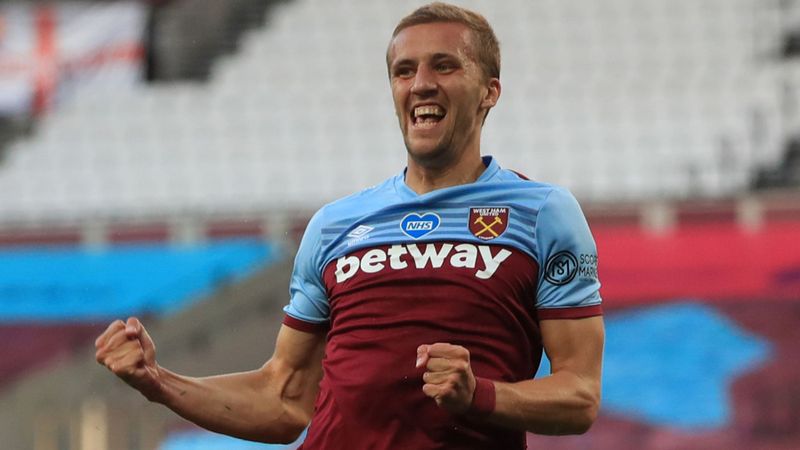 Tomas Soucek
Fundamentals about West Ham United F.C.
This section will provide more basic information about West Ham, from their origin to the most typical titles they have obtained in their career up to the present.
Origin
West Ham United Football Club is a professional football club based in Stratford, East London, England. The club was founded on 29 June 1895 as Thames Ironworks. Five years later, on 5 July 1900, they got the current name as West Ham United. They are currently playing at London Stadium with a 60,000-seat capacity as their home ground, which was the Boleyn Ground from 1904 for more than a century.
West Ham's manager this season is David Moyes, who used to be the coach of many top-flight football clubs worldwide, such as Man Utd, Real Sociedad, or Everton.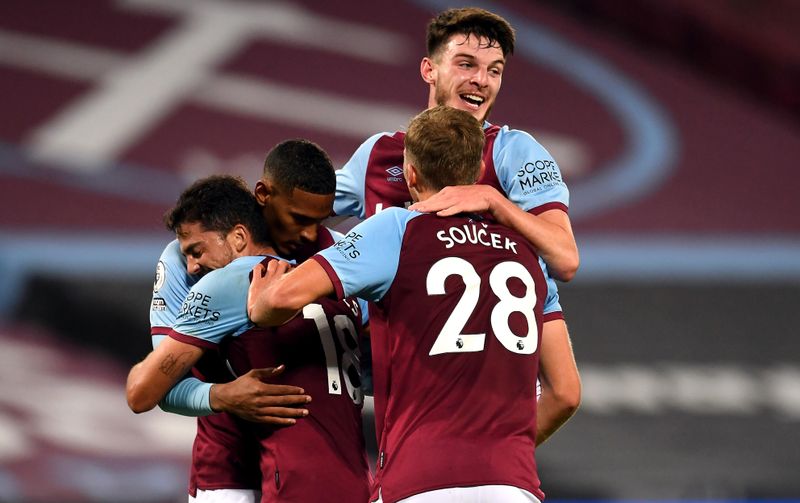 West Ham F.C
League honors
West Ham United is currently participating in the prestigious Premier League. Before officially joining the Football League, they played in the Southern League and Western League. They won three seasons of the FA Cup, in 1964, 1975, and 1980, and twice became the runners-up of this competition. West Ham is one of the eight football clubs that have never been relegated below the second tier.
For further details about the achievements of West Ham:
1. Domestic competitions
Football League First Division/Premier League
Highest placing: 3rd 1985–86
Football League Second Division/Football League Championship
Champions (2): 1957–58, 1980–81

Runners-up (3): 1922–23, 1990–91, 1992–93

Play-off Winners (2): 2005, 2012
Southern League First Division:
Highest placing: 3rd 1912–13
Western Football League:
Champions (1): 1906–07

Section A Champions (1): 1906–07
FA Cup
Winners (3): 1963–64, 1974–75, 1979–80

Runners-up (2): 1922–23, 2005–06
League Cup
Runners-up (2): 1965–66, 1980–81
FA Charity Shield:
Winners (1): 1964 (shared)

Runners-up (2): 1975, 1980
Football League War Cup:
Southern Floodlit Cup:
Winners (1): 1956

Runners-up (1): 1960
London Challenge Cup
Winners (9): 1924–25, 1925–26, 1929–30, 1946–47, 1948–49, 1952–53, 1956–57, 1967–68, 1968–69
Essex Professional Cup:
Winners (3): 1951, 1955 (Trophy shared), 1959

Runners-up: 1952, 1958
London Charity Cup
Hammers in Wartime
London Combination:
Champions (1): 1916–17

Runners-up (2): 1915–16 (Supplementary Tournament), 1917–18
League South A:
League South C:
Regional League South:
League South:
Runners-up (2): 1943–44, 1944–45
As Thames Ironworks F.C.
Southern League Division Two
Winners (1): 1898–99

London Champions (1): 1898–99
London League
Winners (1): 1897–98

Runners-up (1): 1896–97
West Ham Charity Cup
Winners (1): 1896

Runners-up (1): 1897
2. European
European Cup Winners Cup
Winners (1): 1964–65

Runners-up (1): 1975–76
UEFA Intertoto Cup
Anglo-Italian League Cup
3. International
International Soccer League
American Challenge Cup
4. Other
BBC Sports Personality of the Year Team Award: 1965

Honorary Degree (awarded to the club) in 2009 by the University of East London
Reference sources
https://en.wikipedia.org/wiki/West_Ham_United_F.C.
https://www.espn.com/soccer/team/stats/_/id/371/league/ENG.1
https://en.wikipedia.org/wiki/Vic_Watson