Wolverhampton Wanderers manager: Stan Cullis is the best head coach ever
Under the lead of Stan Cullis, Wolverhampton Wanderers were one of the strongest clubs in English football. Let's figure out what honors they have obtained in the era of Stan Cullis and who else has ever coached The Wanderers? List of Wolverhampton Wanderers managers over time
Since the inception of Wolverhampton Wanderers, the club has served 32 managers. Most of them are English football managers, but there are some head coaches from other European countries, including Ted Vizard, Dean Saunders, and Kenny Jackett from Wales; Andy Beattie, Tommy Docherty, Mark McGhee, and Paul Lambert from Scotland; Sammy Chapman from Northern Scotland; Ståle Solbakken from Norway; Walter Zenga from Italy; Nuno Espírito Santo and Bruno Lage from Portugal.
Ted Vizard was the manager who led the club to the highest percentage of winning matches (48.9%) with 87 winning games out of 178 appearances. However, in his time, Wolves didn't win any competition at all.
The all-time greatest manager of Wolverhampton
Stan Cullis is considered the most successful manager in the history of Wolverhampton. Despite not being the longest-serving coach, Cullis led The Wanderers to the most titles in his time, from 1948 to 1964. He and his students won three First Division titles in the 1953-54, 1957-58, and 1958-59 seasons, along with three seasons becoming the runners-up. They also won two FA Cups and one FA Charity Shield. Stan Cullis was also a former footballer of Wolverhampton Wanderers.
His greatest impact for the club was honored by a statue of him outside the Wolves' Molineux Stadium, and inducting him into the English Football Hall of Fame.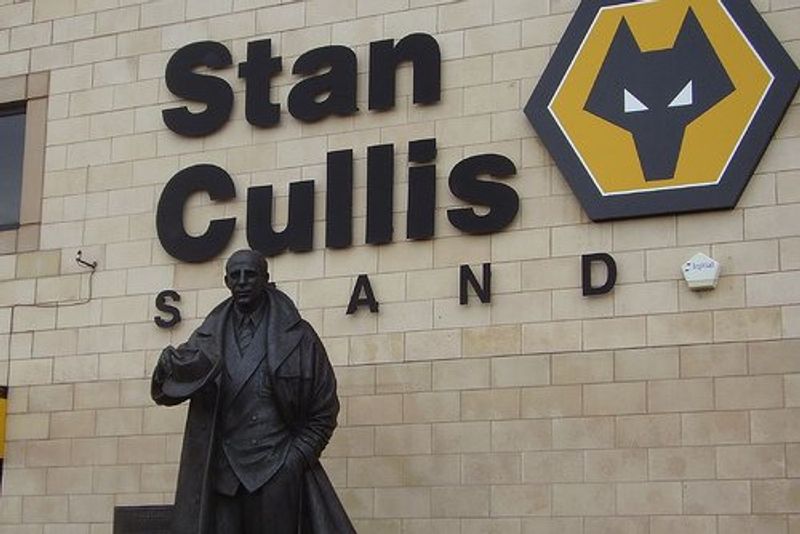 Stan Cullis statue
Learn about Wolverhampton Wanderers
In this part, you will find some basic information about Wolverhampton Wanderers to know more about this Premier League club.
History
Wolverhampton Wanderers Football Club is a professional association football club based in the city of Wolverhampton in the West Midlands, hence the name of the club. They are also known as Wolves or The Wanderers.
They were founded 144 years ago, in 1877 as St.Luke's F.C. Wolves were one of the founding members of the Football League, which was established in 1888. The club is playing at Molineux Stadium with a 32,050 capacity. Recently, in June 2021, the Portuguese professional football manager Bruno Lage has started his tenure as a head coach of The Wanderers. Wolverhampton Wanderers are owned by a Chinese company called Fosun International.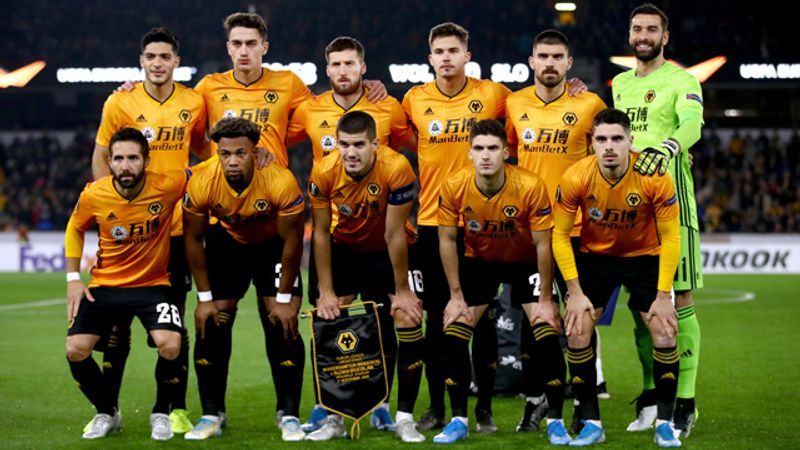 Wolverhampton Wanderers F.C.
League honors
Wolves joined 26 consecutive seasons of the top-flight competition, between 1932 and 1965. They won three First Division championships, all during the time of Stan Cullis. They also won four titles of FA Cups, two League Cups, and many other league and cup titles. After a 39-year absence from the European campaign, Wolves finally reached the UEFA Europa League quarter-finals in 2020.
1. League
Football League First Division, superseded by the Premier League
Champions (3): 1953–54, 1957–58, 1958–59

Runners-up (5): 1937–38, 1938–39, 1949–50, 1954–55, 1959–60
EFL Championship/Football League Second Division (1892–1992)
Champions (4): 1931–32, 1976–77, 2008–09, 2017–18

Runners-up (2): 1966–67, 1982–83

Play-off winners (1): 2002–03
EFL League One/Football League Third Division
Champions (3): 1923–24 (North), 1988–89, 2013–14
Football League Fourth Division
2. Cup
UEFA Cup
FA Cup
Winners (4): 1892–93, 1907–08, 1948–49, 1959–60

Runners-up (4): 1888–89, 1895–96, 1920–21, 1938–39
Football League Cup
Winners (2): 1973–74, 1979–80
FA Charity Shield
Winners (4): 1949*, 1954*, 1959, 1960* (* shared)

Runners-up (1): 1958
Football League Trophy
Football League War Cup
Texaco Cup
References
https://en.wikipedia.org/wiki/Wolverhampton_Wanderers_F.C.
https://en.wikipedia.org/wiki/List_of_Wolverhampton_Wanderers_F.C._managers
https://en.wikipedia.org/wiki/Stan_Cullis