Athletic Bilbao manager: Fred Pentland is the greatest head coach ever
Fred Pentland is the Athletic Bilbao manager with the most titles in the club's history. Betimate also provides the list of the other four greatest managers of Athletico as long as the current coach. Read on to figure out more interesting things!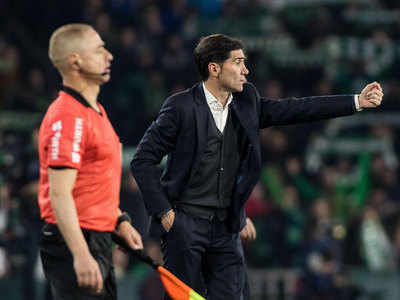 List of Athletic managers over time
After more than 100 years of existence now, Athletic Bilbao have changed more than 50 managers, and 14 of them have at least once led the club to one trophy. Many coaches managed the club in different spells, with Fred Pentland being the longest-serving manager as well as the most successful one.
Do Athletic Bilbao's managers have to be Basque?
Athletic Bilbao are reputed for their special principle in the recruitment for local players. You can notice that all of their players since the club's inception are born in the Basque Country, or at least used to be trained in a Basque club.
Many people think this rule might be applied to their managers too. But in fact, about ⅓ of their head coaches have come from other European countries outside Spain, such as England, Hungary, Germany, France, Argentina, or some other countries. For example, all the four first coaches were English football managers.
Top five best Athletic Bilbao managers of all time
5. Billy Barnes
Billy Banes, or William Edwin Barnes, was one of the first managers of Athletic. He led the club in two separate stages, from 1914 to 1916 and 1920 to 1921, and brought three titles, all from the Copa del Rey in 1915, 1916, and 1921. This English manager used to play in West Ham United and many other clubs in England and was one of the goal machines while playing at Queens Park Rangers.
4. Ferdinand Daucik
Another Athletic manager who helped the club achieve three titles during his time was Ferdinand Daucik. They won one La Liga title and two Copa del Rey trophies. It was not a surprise after all as Ferdinand used to work with many football clubs as well as national football teams, including the Spanish giant Barcelona between 1950 and 1954. After that, he also managed other top-flight Spanish clubs like Atletico Madrid and Sevilla.
3. Juan Urkizu
Juan Jose Urquizu Sustaeta was the manager of Athletic Bilbao for more than seven consecutive years from 1940 to 1947. Athletic was also the first club where he started his managerial career. He used to play for Real Madrid in his senior playing career but wasn't really successful. However, Juan did help Athletic win one La Liga title and three Copa del Rey.
2. Javier Clemente
Javier used to be the manager of Athletic in two different spells, from 1981 to 1986, and 1990 to 1991. All the titles that the club obtained under Javier's tenure were in his first stage, including two consecutive La Liga glories in the 1982-83 and 1983-84 seasons, one Copa del Rey in 1983-84, and one Supercopa de Espana in 1984. That means in the 1983-84 season, they won a triple of La Liga, Copa del Rey, and Supercopa de Espana. He was even rewarded the Don Balon Award- Best La Liga Manager three times, in the 1982-83, 1983-84, and 1986-87 seasons.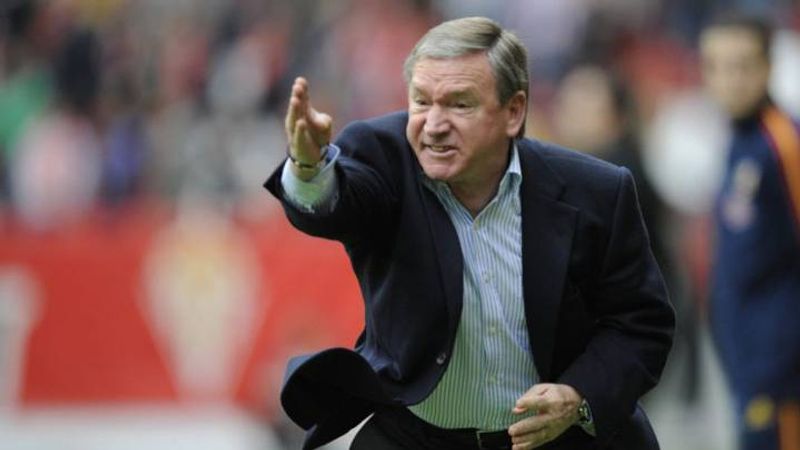 Javier Clemente
1. Fred Pentland
Another English manager in the top of the best all-time Athletic Bilbao managers. He brought the most titles to Athletic after two spells being responsible for this club. They won two La Liga titles, and five Copa del Rey.
Who is the current manager of Athletic Bilbao in the 2021-22 season?
Marcelino Garcia Toral is the manager of Athletic in the 2021-22 season. He was appointed for this position in early 2021 to replace Gaizka Garitano. He started his career in Athletic with a triumph in the Supercopa de Espana in January 2021, as well as the second finish in two consecutive seasons of the Copa del Rey.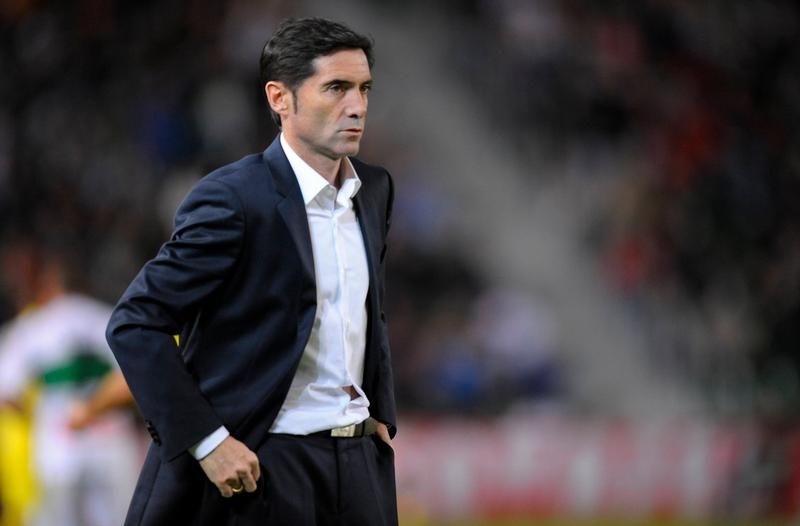 Marcelino Garcia Toral- the current manager of Athletic
He was the La Liga Best Coach in the 2017-18 season while managing Valencia. Therefore, Athletic Bilbao have a promising future with a better position in Spanish football.
References
Wikipedia