Atletico Madrid players 2020-21: Goalkeeper Jan Oblak is the La Liga Player of the Season
Another season of football has ended and Atlético has achieved their 11th La Liga title. Goalkeeper Jan Oblak has been awarded the La Liga Player of the Season thanks to his great performance for this Spanish club.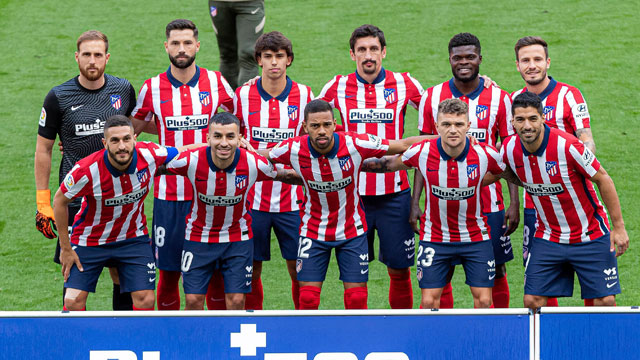 First-team squad
List of captains
Who is the best Atletico Madrid player in the 2020-21 season?
The best player of Atletico Madrid has been crowned for goalkeeper Jan Oblak. This 28-year-old Slovenian shot-stopper has played for Atletico since 2014 and he has been one of the key members of the club in the 2020-21 campaign.
He helped Atletico climb to the top place and surpass their neighbor club Real Madrid with only two points in difference. Not only prominent in the 2020-21 La Liga, Oblak also had a great year in Atletico Madrid in different major leagues and cups. He made 103 saves, which accounted for an 80% save percentage for the season.
He was also the goalkeeper who kept the most clean sheets in the 2020-21 season, keeping their net being safe in 18 games out of 38 league matches. This season also witnessed their least number of losses compared to 25 conceding goals in the previous season. Jan Oblak was also considered the fastest goalkeeper to achieve 100 clean sheets in the history of Atletico in La Liga. This has broken the record of Miguel Reina, who kept 100 clean sheets in his 222 league games.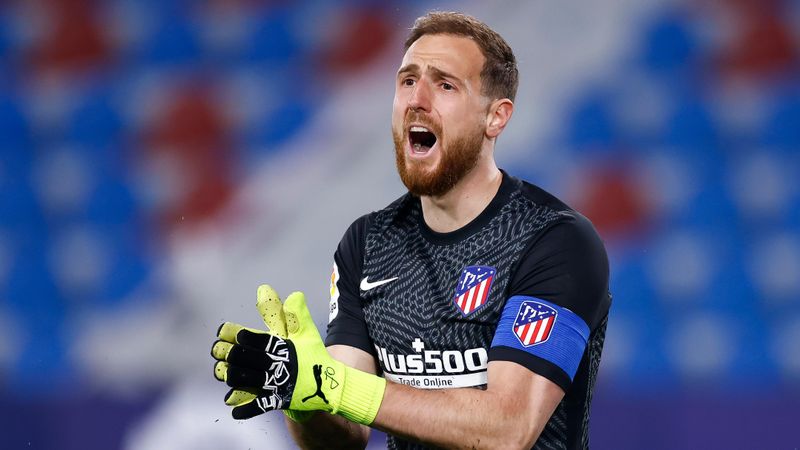 Jan Oblak
Atletico Madrid Football Club fundamentals
Origin
Atletico Madrid Football Club, or simply known as Atletico or Atleti, is a Spanish professional football club based in the same city as the neighboring club Real Madrid, hence their names. Atletico were established on 26 April 1903, as Athletic Club Sucursal de Madrid. They are also known under other nicknames in different periods. For example, they were first called Los Colchoneros (The Mattress makers) due to their first team stripes being the same as traditional mattresses.
During the 1970s, they were known as Los Indios (The Indians). There were several stories behind this nickname, including that it referred to their American players' arrivals, or because Los Indios were long considered the biggest enemy of Los Blancos, which is the nickname of Atletico's city rival, Real Madrid.
They have changed numerous stadiums since their inception but currently play at Wanda Metropolitano which has a great capacity of 68,475. Diego Simeone has been the manager of Atletico since 2011, and he has just expanded his contract with this club until 2024. Atletico Madrid are playing in red and white vertical striped shirts, which are also featured on their emblem, blue shorts, and blue and red socks.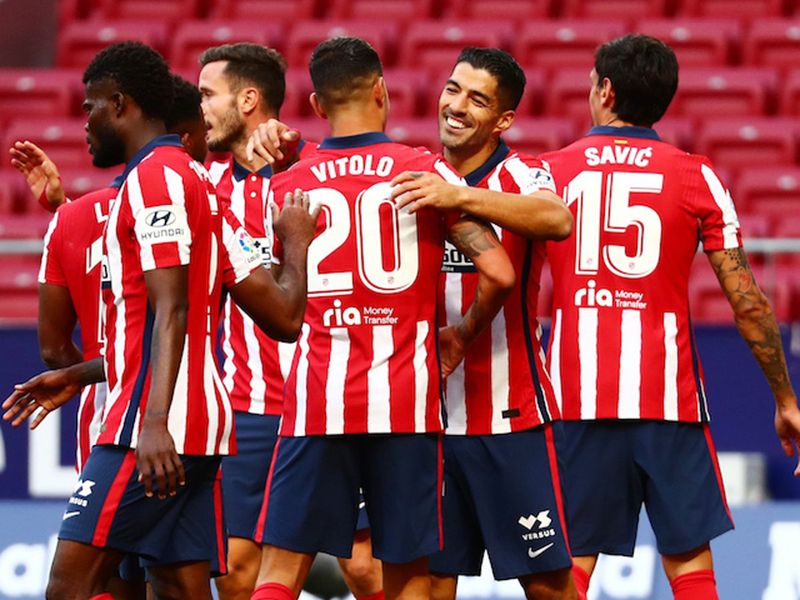 Atletico Madrid F.C.
Achievements
Atletico are the third-most successful club in Spain, after Real Madrid and Barcelona. They have won 11 titles of La Liga, but never won the UCL. They were the runners-up of the UCL in the 1973-74, 2013-14, and 2015-16 seasons.
1. Domestic competitions
La Liga
Winners (11): 1939–40, 1940–41, 1949–50, 1950–51, 1965–66, 1969–70, 1972–73, 1976–77, 1995–96, 2013–14, 2020–21
Copa del Rey
Winners (10): 1959–60, 1960–61, 1964–65, 1971–72, 1975–76, 1984–85, 1990–91, 1991–92, 1995–96, 2012–13
Supercopa de España
Copa de los Campeones de España
Copa Presidente FEF
Copa Eva Duarte
2. International competitions
European Cup / UEFA Champions League
Runners-up (3): 1973–74, 2013–14, 2015–16
European Cup Winners' Cup
Winners (1): 1961–62

Runners-up (2): 1962–63, 1985–86
UEFA Europa League
Winners (3): 2009–10, 2011–12, 2017–18
UEFA Super Cup
Winners (3): 2010, 2012, 2018
Intercontinental Cup
Awards & recognitions
Globe Soccer Special Award: 2014
Globe Soccer Best Club of the Year: 2012, 2018
IFFHS The World's Club Team of the Year: 2018
References
Betimate.com
Wikipedia