Luis Suarez hit double, making Atletico come back to the top of La Liga
Luis Suarez scored two goals, including one in injury time to beat 10-man Getafe 2-1 and move top of the 2021-22 La Liga table on Tuesday.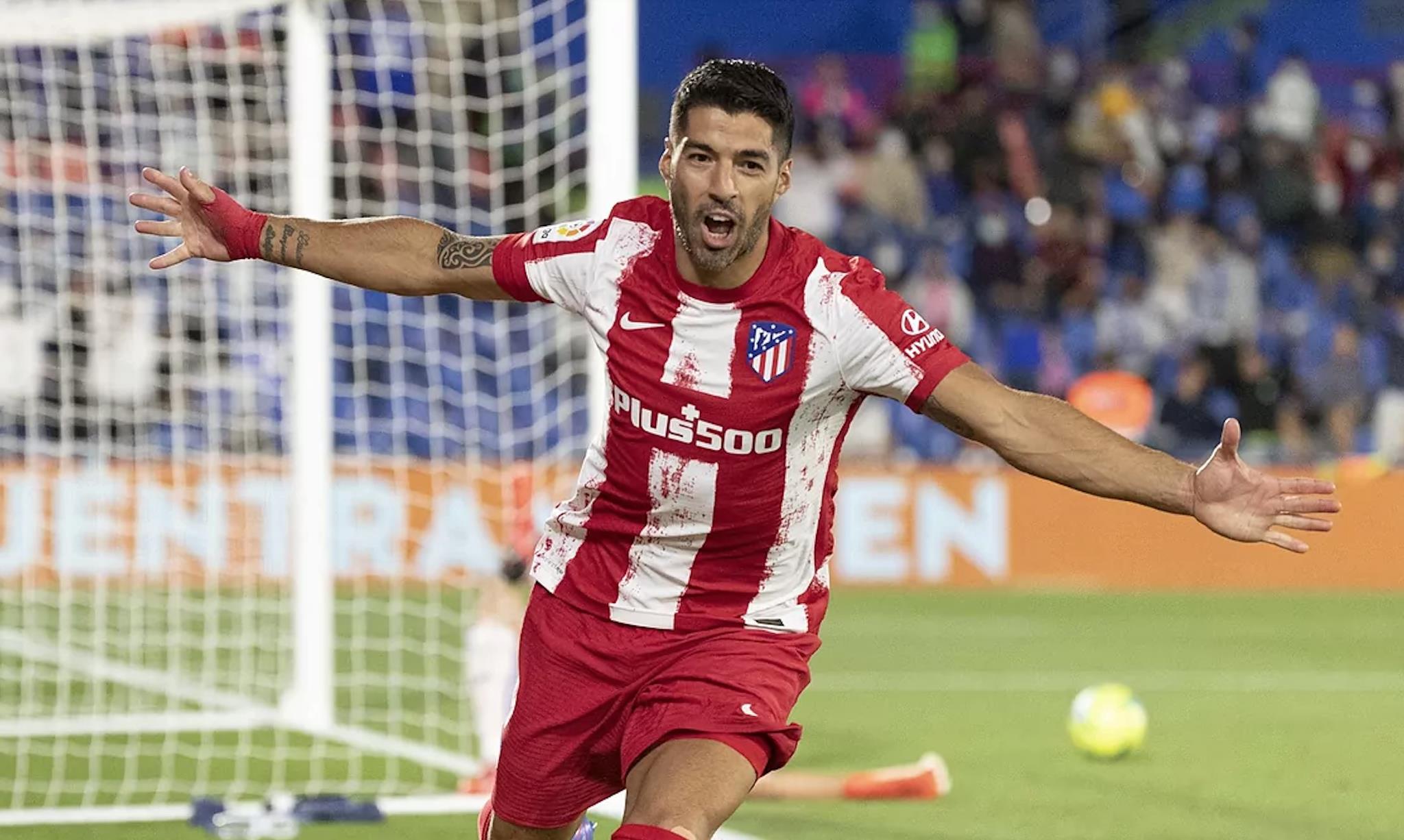 Getafe 1-2 Atletico Madrid
Playing against the bottom team of La Liga this time, Atletico Madrid did not meet many difficulties to control the game. However, it was not an easy match for Diego Simeone's players because Getafe aimed to play defensively in the whole game and looked for a surprising counterattack chance. With this playing style, Getafe shocked the opponent team by leading the game with a goal at the end of the first half. It was in the 45th minute, midfielder Stefan Mitrovic flexibly joined the attacking line, making a beautiful header from the ball passing of Nemanja Maksimovic. Atletico's goalie Jan Oblak could not save that hit and a valid goal was recognized for the home team.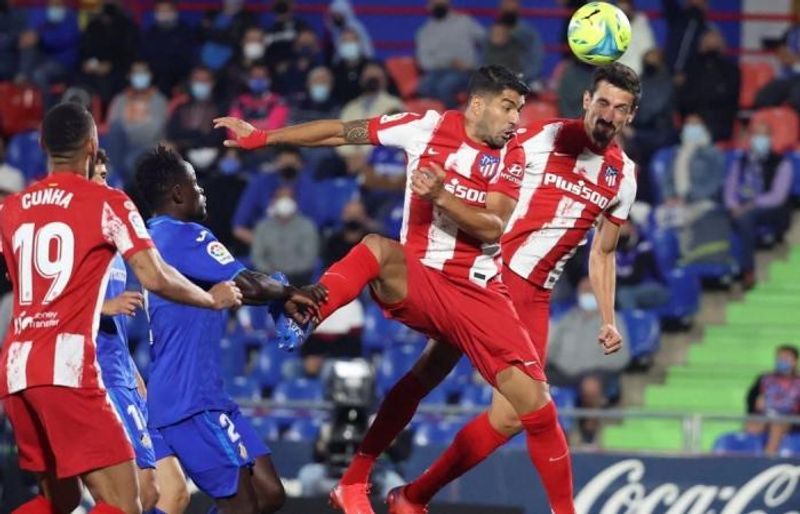 Atletico 2-1 Getafe
Los Conchoneros had to make more pressure in the second half. They made a lot of dangerous chances to Getafe's net but had not had any goal. In the 74th minute, Getafe's Carles Alena got a straight red card for a poor studs-up challenge on Matheus Cunha and the Getafe had to play with 10 men on the pitch. Only 4 minutes later, after the left passing of Mario Hermoso, Luis Suarez immediately entered the penalty area, got the ball, and beat goalkeeper David Soria. The game was tied with a score of 1-1, making the inviting team play more impressively.
In the 91st minute, Getafe defenders were careless, let Suarez easily completed a header from Sime Vrsaljko's cross, and helped Atletico gain the final victory.
At the moment, Atletico Madrid are temporarily leading the La Liga race with 14 points, which is 1 point more than Real Madrid who are having less than a match played.
Suarez is a monster goalscorer in La Liga. He has made only his third league start among 6 games that Atletico played and now has scored 3 La Liga goals this new season.
More information about Luis Suarez
1. Who is Luis Suarez?
Suarez name: Luis Alberto Suarez Diaz
Suarez nickname: El Pistolero (the Gunman)
Suarez age: 34 (DoB: 24 Hanuary 1987)
Suarez height: 6 ft 0 in
Suarez salary: 6 million euros/year
Current Club: Atletico Madrid
Luis Suarez is an Uruguayan professional football player who plays for the Spanish side Atletico Madrid and the Uruguay national team as a striker. He is one of the best players of his generation.
In his career, Suarez has won 19 major trophies, including 7 league titles, 1 UEFA Champions League, and 1 Copa America (2011). Besides that, he has had numerous amount of individual awards such as 2 European Golden Shoes, 1 Eredivisie Golden Boot, 1 Premier League Golden Boot, and also the Pichichi Trophy. He has scored over 500 goals in his career until now.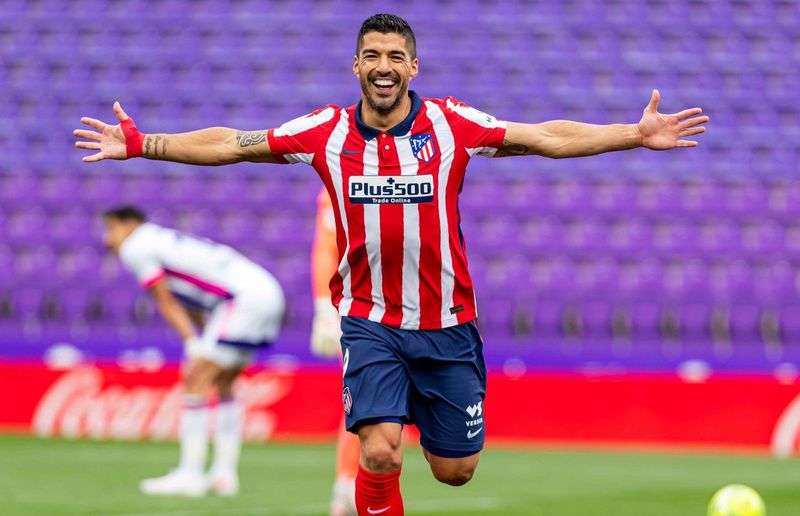 Luis Suarez- Atletico Madrid
2. Luis Suarez's Playing Career
Suarez started his senior career for his local club Nacional in 2005 after 5 years playing in its youth team. In the next season, he joined Groningen. He worked hard to learn Dutch as well as get used to the new environment. Suarez scored goals steadily but he also had disciplinary problems. He ended with 10 goals in 29 appearances for Groningen and helped the club finish in the eighth position in the 2006-07 Eredivisie.
Ajax saw the potential of this young player and bought him with a fee of €7.5m. Suarez had played for this Netherlands side for 4 seasons (2007- 2011). His ability was much developed here. In 2009-10, he became the league's top goalscorer and Eredivisie winner. In November 2010, he got trouble after biting PSV's Otman Bakkal on the shoulder in a 0-0 draw with Ajax and was fined by Ajax.
During his suspension, Ajax were in contact with the clubs who are interested in this player. Suarez was then transferred to Liverpool in the Premier League with a 5.5-year contract. In 2011, he finished sixth for the 2011 FIFA Baloon d'Or. He played well in the following seasons with the prestigious titles with the club as well as his own individual awards. On 21 May 2014, Luis Suarez ranked number one in the list of "Europe's most influential players", ahead of Lionel Messi, Zlatan Ibrahimovic, and Cristiano Ronaldo.
On 11 July 2014, Suarez signed for Barcelona with a five-year agreement and would wear the number 9 shirt for the club. He made his debut on 25 October 2014 and was in the MSN trio with Messi and Neymar. He and his team became treble winners that season and continually gained successes in the next years. After 6 impressive seasons with Blaugrana, he had to leave the club and join the opponent club Atletico Madrid.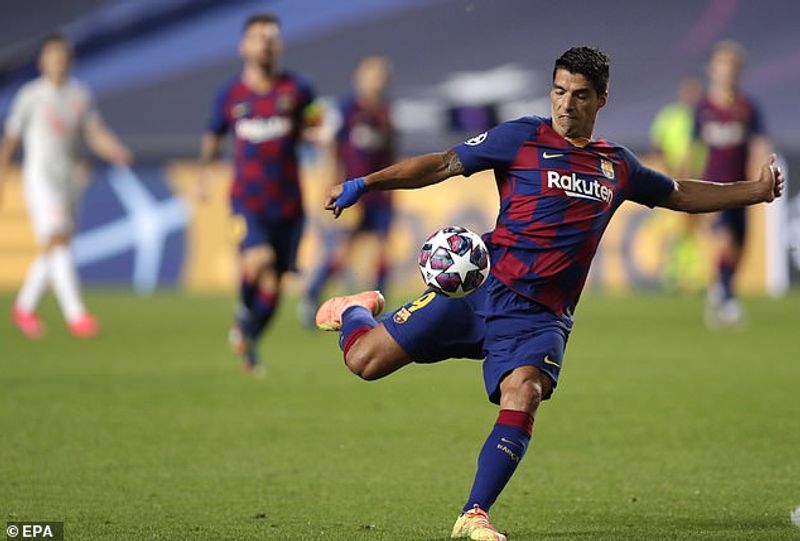 Luis Suarez- Barcelona
Suarez still played breathtakingly to help the Madrid side win the La Liga title. He also completed his debut season as Atletico's top goalscorer with 21 goals.
At the international level, he has played for the national team since 2007 and now has been Uruguay's all-time leading goalscorer with 64 goals in 123 appearances.
He is really a great player in football despite many controversies around his life such as biting scandals (3 times) and racial abuse(with Patrice Evra).
Reference Sources
Wikipedia

Theguardian.com