Man City vs Tottenham Prediction, Odds & Betting Tips 19/01/2023
Man City vs Tottenham Prediction: Following their respective derby losses over the weekend, Manchester City and Tottenham Hotspur will face off in the Premier League. [Premier League Prediction] Man City vs Tottenham Prediction: Following their respective derby losses over the weekend, Manchester City and Tottenham Hotspur will face off in a Premier League battle of the aces on Thursday night at the Etihad Stadium.
Man City vs Tottenham Prediction: Regaining "consciousness" after falling
On Thursday night, Man City welcomes Tottenham to the Premier League as two clubs eager to recover from derby day losses square off. Tottenham has just defeated Man City, and when these two teams square off, there is generally a victor.
Man City form
Man City remain second in the standings but is currently eight points behind Arsenal with the same amount of games played, though they will temporarily close that deficit to five if they win on Thursday. They have now suffered back-to-back losses and lost their cherished EFL Cup to Southampton last week.
The wounded champions are often a force to be reckoned with at home after a humiliating loss, but Man United and Newcastle United are currently only one point behind City, who may even tumble to third if the Red Devils defeat Crystal Palace on Wednesday night.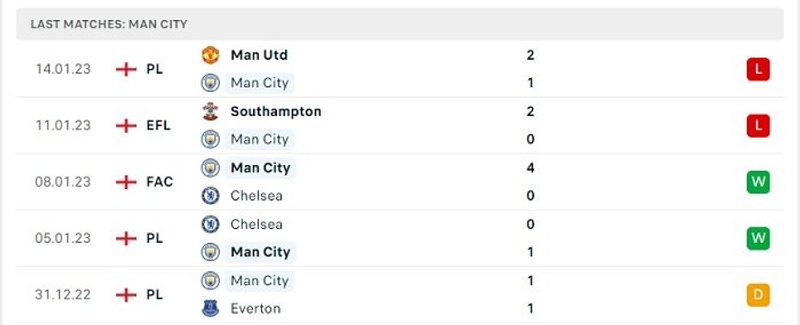 Man City form
However, after winning 11 straight top-flight games at home prior, the hosts have lost to Brentford and Everton in their past two games at the Etihad, and Guardiola has only ever gone three home games without a league victory in his managerial career once, back in December 2016.
Tottenham form
According to disappointed Tottenham manager Antonio Conte, who had no complaints after seeing his team suffer a thoroughly merited loss to the Gunners in the North London derby on Sunday evening, only next opponents Man City and Arsenal can now contend for the crown.
Inexplicably, Hugo Lloris scored an own goal in the first half before Martin Odegaard's goal sealed the victory. However, at the end of the game, things got ugly when a fan climbed up on the advertising boards and managed to kick Aaron Ramsdale, the captain of Arsenal and the club's top wind-up artist.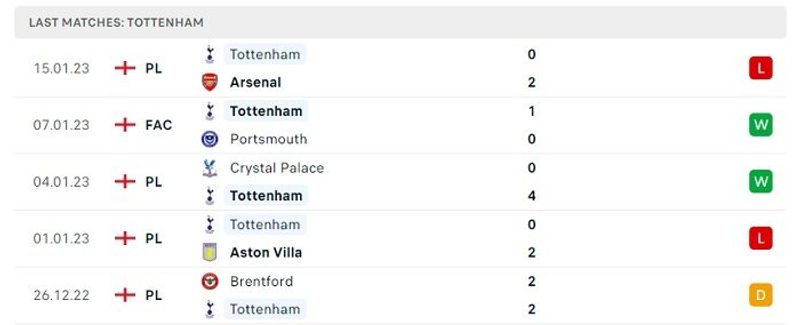 Tottenham's form
Tottenham's efforts to convince Conte to sign a new contract is failing as they occupy fifth place in the rankings and are presently five points behind Man United despite having played one more game. They also reportedly face a substantial fine after Richarlison's altercation with Ramsdale.
Only three victories in their previous nine Premier League contests is hardly the performance of a top-four contender. Still, in contrast, Conte's squad has scored nine goals in their last three away Premier League games, and Spurs defeating Guardiola is nothing new.
Man City vs Tottenham H2H Stats
In terms of their head-to-head record, Manchester City and Tottenham Hotspur are tied at 65 victories each in the 166 games that have been played between the two sides.
Manchester City has suffered as many defeats in their past five Premier League meetings against Tottenham Hotspur as they did in their previous 19 such contests combined. Tottenham Hotspur defeated Pep Guardiola's Manchester City club twice in league play last year, and they have a chance to repeat that feat this time around.

Man City vs Tottenham H2H Stats
Four of Tottenham Hotspur's previous nine away league meetings against Premier League champions have ended in victory, matching their total from the 49 before games. Manchester City's losing streak in the Premier League at the Etihad Stadium has reached its longest stretch since 2016.
Man City vs Tottenham Current Odds

Man City vs Tottenham Current Odds
Let's take a look at the latest markets and odds ahead of Man City vs Tottenham.
Handicap Odds:

Man City (1.01) / Tottenham (0.92)

1x2 Odds:

Man City (1.37) / Draw (5.75) / Tottenham (8.50)

Over/Under Goals:

Over 3.5 (2.38) | Under 2.5 (1.58)

Both Teams To Score:

Yes (1.92) | No (1.87)
As you can see, despite their previous terrible record against Tottenham and their inconsistent recent performances, Man City remains the heavy favorite to win this game. Erling Haaland is the best choice if you want to back the First Goalscorer in the match on Thursday. He is presently available at a price of 13/5 (3.60) - 27.8%, while a wager on Haaland to Score Anytime is only worth 10/13 (1.77) - 56.5%.
Man City vs Tottenham Betting Tips
Both Teams to Score
When these two clubs last faced off in the Premier League, both teams scored goals; nonetheless, the final score was 3-2 in favor of the visiting Tottenham squad. In three of Man City's previous four league games, both teams have scored, and none of these clubs recently has had the best defensive record. You can see why we are betting on the attackers to win this game given that neither club has kept a clean sheet in their past six tries.
Over 2.5 Goals
Over 2.5 goals have been scored on four of the previous five occasions that Man City has hosted Tottenham. We expect goals on Thursday as well because three of Man City's previous six league and cup games have seen at least three goals scored, while Tottenham's last two away games in the Premier League have both seen four goals.
Man City vs Tottenham Best Tips From Betimate
Man City Forest 3-1 Tottenham City
Although Tottenham has clearly had the best of this match in recent times and Conte can proudly claim to have Guardiola's phone number, past victories should mean nothing as long as the Lilywhites lack motivation in every facet of the game.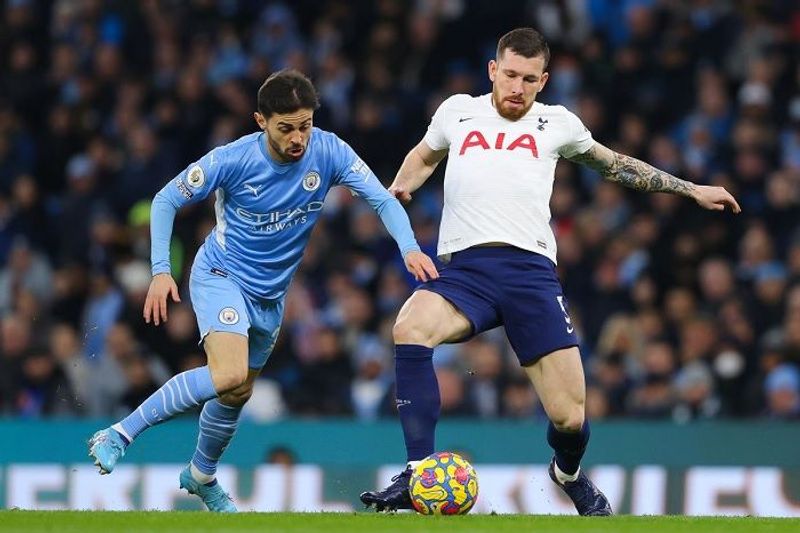 Man City vs Tottenham Best Tips From Betimate
It is too risky to support the visitors after the men versus boys derby that took place on Sunday, so this should be the perfect match for Guardiola's rested champions, who have had more than a day's additional rest, to get back on track. North London-induced surprises have occurred at the Etihad before.
>>> Try out our Premium Tips right now if you want more best tips <<<
Man City vs Tottenham Prediction: Possible lineups
Man City's possible starting lineup: Ederson (GK), Walker, Cancelo, Aké, Akanji, De Bruyne, Silva, Rodri, Foden, Mahrez & Haaland.
Tottenham's possible starting lineup: Lloris (GK), Doherty, Lenglet, Dier, Romero, Højbjerg, Sessegnon, Kulusevski, Sarr, Son & Kane.