American football legend left his wife because of Ronaldo.
The Portuguese star suddenly became the cause of the breakup of the marriage between the American football legend, Tom Brady, and his wife.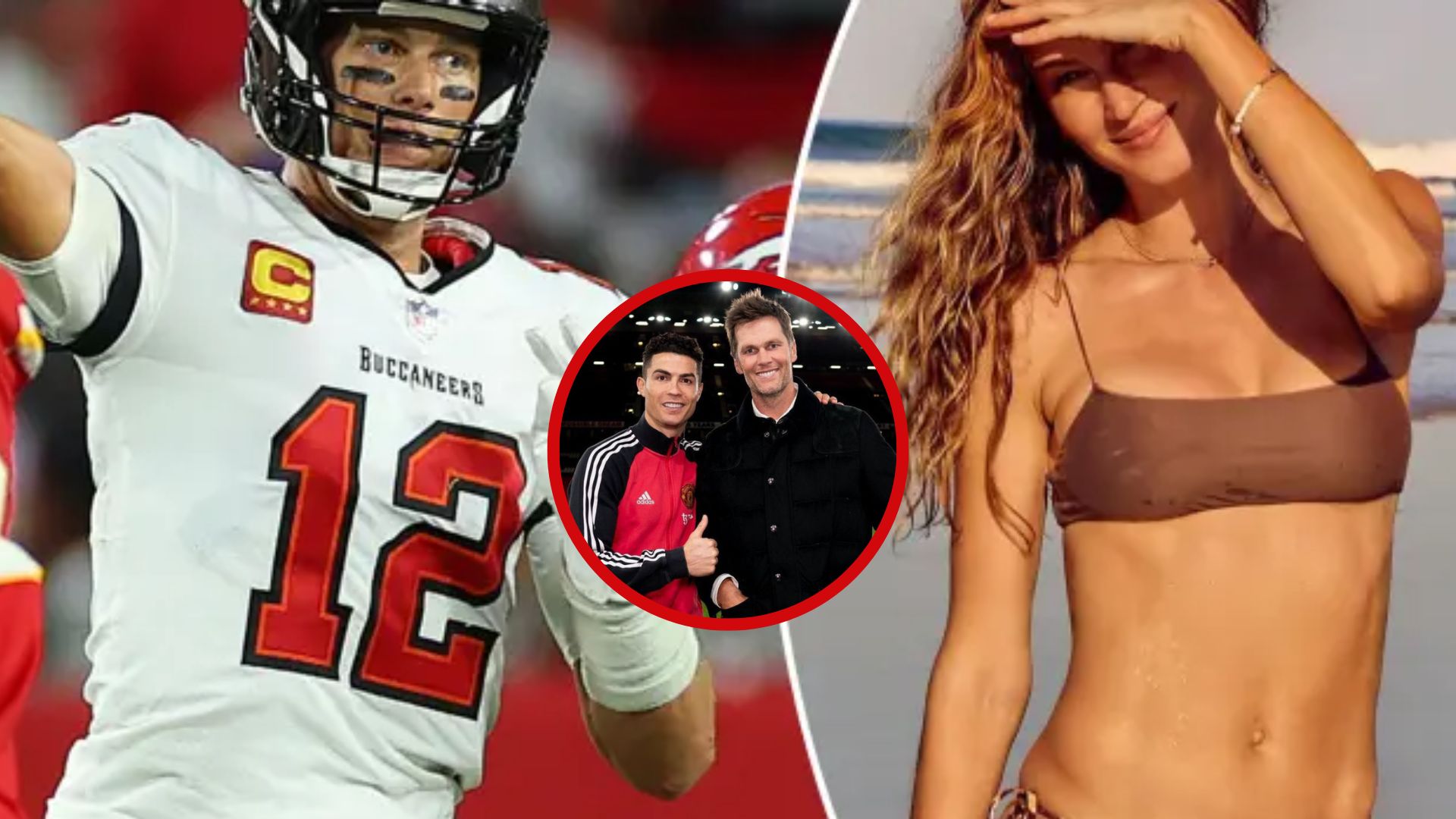 Tom Brady is an American football legend. In his career, he has won the Super Bowl (the American football equivalent of the World Series) seven times. Although he is now 45 years old, he still does not want to retire and is still playing for the Tampa Bay Buccaneers club.
At the beginning of 2022, Brady promised his wife and fans that he would retire this year, but after watching striker Cristiano Ronaldo, 37, score a hat-trick for Manchester United in March, he changed his mind. Tom Brady announced that he will not retire but continue to play at the highest level until he is exhausted.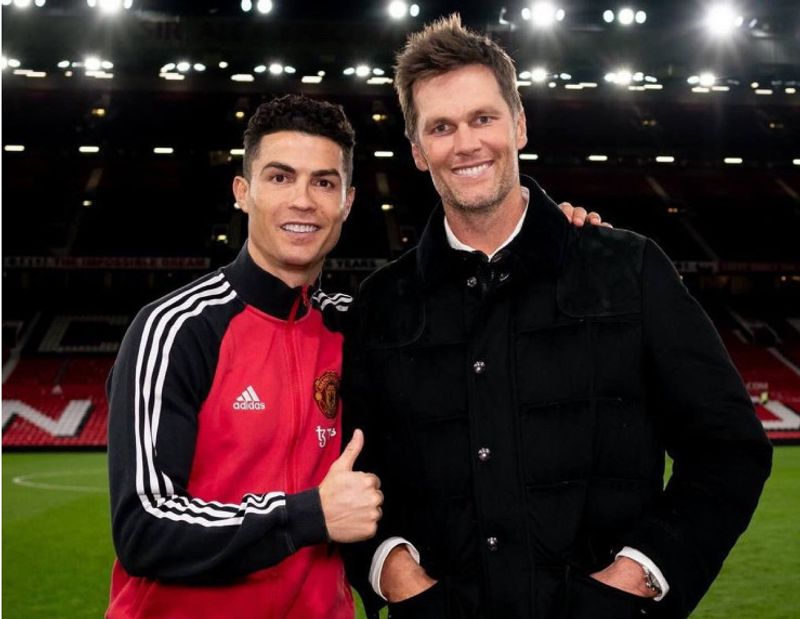 Tom Brady changed his retirement plan after watching Ronaldo.

Brady's wife, Gisele Bundchen, was angry with his announcement. She then filed for divorce because her husband did not retire as he had promised. But the thing was, Tom Brady would rather leave his wife than retire, and they are now unable to heal their relationship. Although not directly related, when it comes to Brady's broken marriage, the British media uses Ronaldo's name to write about it.
After breaking up with his wife, who has been with him for 13 years, the 45-year-old star was pursued by many girls. It's easy to understand why because Brady is 1m93 tall and has a net worth of about 250 million USD. Therefore, many beauties around the world try to flirt with Brady.
Recently, Veronica Rajek, a beautiful model from Slovakia, came to the football field to cheer for Tampa Bay Club and especially the legendary Brady. The beauty, who is 1m81 tall with a sexy body, made a corner of the stadium go wow when she wore the number 12 shirt of the legendary Brary cheering loudly in the stands.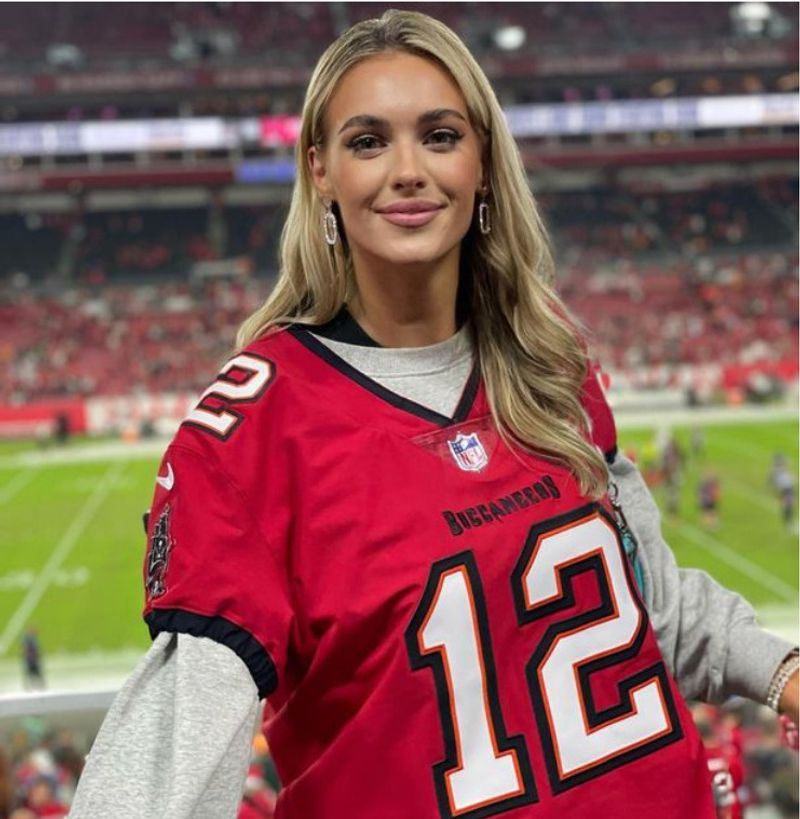 Veronica Rajek in Brady's no.12 shirt.
Posting a photo of herself wearing a Brady shirt to cheer on the legend did not seem to draw Brady's attention as well as she had hoped, so the 26-year-old beauty tried another tactic. She posted two "hot" bikini photos and sent "cheers" to the American legend, writing: "I watched the legend compete, and if someone asks me again if I love Brady or not, yes, I love him. Even those who hate or love him because they know he's the GOAT (the greatest player in American football history). Thank you for everything."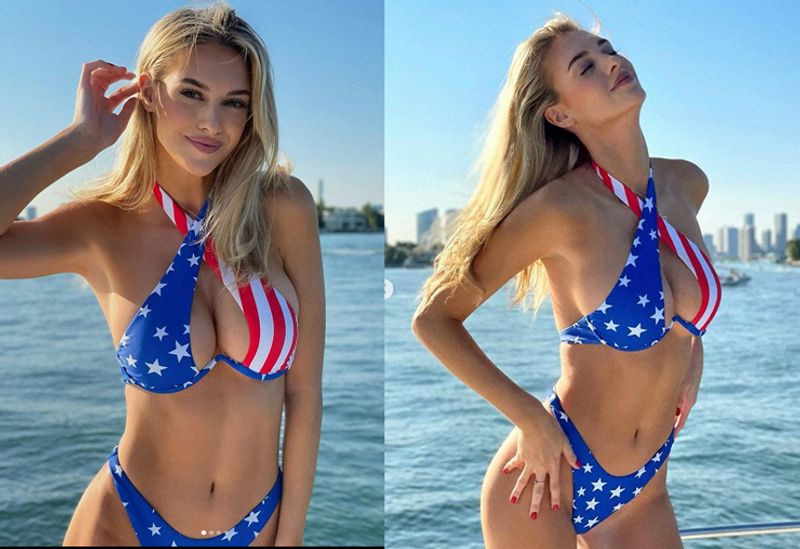 Two photos of Veronica Rajek to cheer the legend.
Brady's situation makes many men jealous. Before the Slovakian beauty, there are many other sexy girls who want to have Brady's "heart," and the beautiful Golf Paige Spiranac is also on the list.