Cristiano Ronaldo's girlfriend: Modern Cinderella
Georgina Rodriguez, Cristiano Ronaldo's girlfriend, grew up in a poor working family and used to work as a maid before becoming one of the world's hottest WAGs. Georgina Rodriguez is chosen to be on the cover of Elle Spain in January 2023. The Argentine model talks about her personal life, feminism, and the values that she cherishes. The beauty said, "Over the years, I have realized that this society is not as demanding of men as women... We are constantly judged by our looks. I take care of myself because I want to live a long life, see my children grow up, and enjoy life. I don't care if I gain a few kilos or not, because happiness doesn't lie in that. Although it sounds cliché, beauty is hidden in you."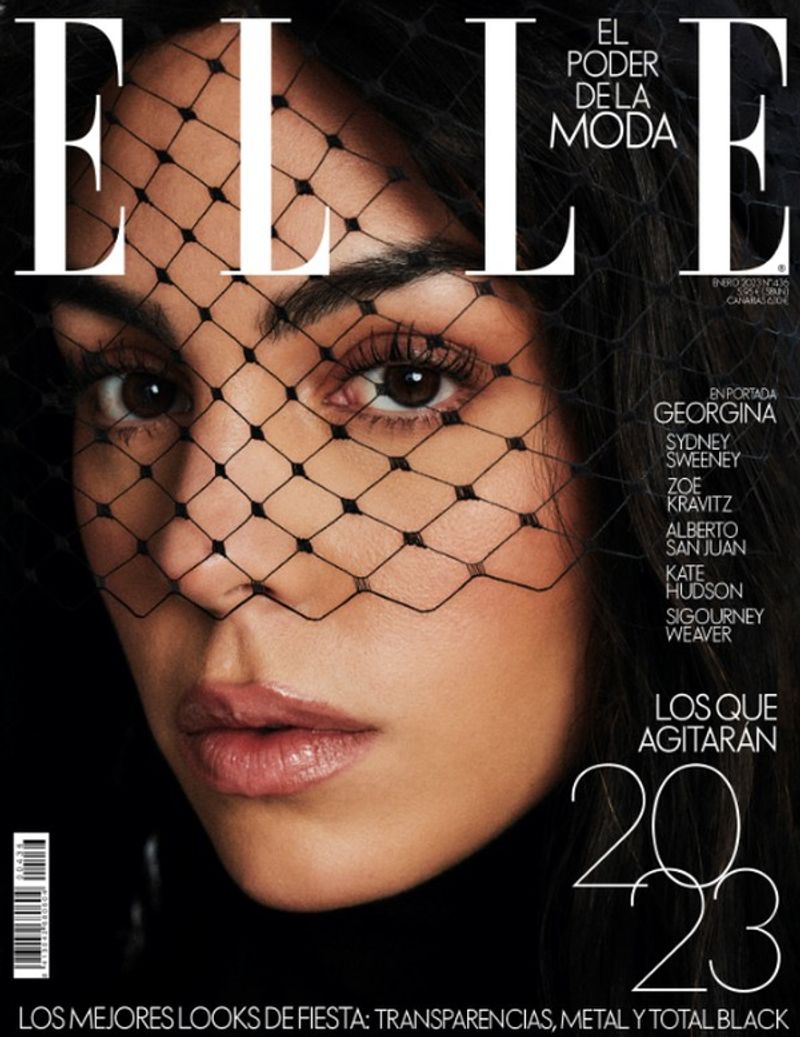 Georgina Rodriguez on the cover of Elle Spain.
Georgina Rodriguez went from an anonymous Spanish girl to the face of some major brands and a social media sensation with over 42 million followers on Instagram. In just five years, she has made herself into a multi-millionaire through endorsement deals; all thanks to her high profile relationship with one of football's biggest stars.
Growing up in a home plagued by poverty and an incarcerated father, Georgina Rodriguez had to put aside her dream of becoming a renowned ballet dancer. Despite the obstacles she faced as part of her hardworking family living on limited resources, including being unable to afford basics like school supplies or dance attire, Georgina refused to give up hope - proving that anything is possible with enough determination.
Georgina was determined to get ahead and sought out opportunities to improve her career. From working as a waitress, she eventually moved on up – becoming employed by an affluent British family as their maid while earning more than $100 per week. But it didn't stop there: Georgina spent time investing in herself, learning English so that she could snag the job of her dreams - retail clerk at Gucci back home! Even with all this success though, life wasn't free from economic hardships- Georgina reportedly had to pay around $300USD every month just for rentable clothing.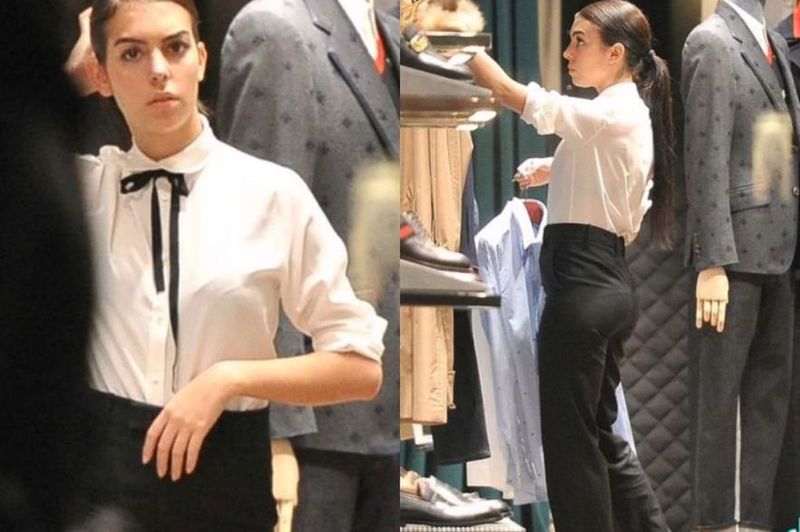 Georgina was a clerk at a Gucci store.
Georgina couldn't have imagined that a job at a Gucci store would change her life when she met Ronaldo in 2016 and helped him choose the things he wanted. The two immediately fell in love and quickly started dating. "He came; I remember that time; he drove me in the Bugatti. My colleagues went crazy. They went to work by bus, and I left in the Bugatti. I mean, people couldn't believe it," she said in the documentary I Am Georgina. However due too much media attention surrounding their relationship, Rodríguez had no other choice but leave her job behind.
Regarding Ronaldo, he first acknowledged that he had no plans to date Georgina for a very long time, but with time, he came to believe that she was the love of his life. She gets along well with her boyfriend's mother and her stepchildren. During an interview with Cristina magazine in 2018, Ronaldo's mother stated: "She is the mother of my niece, my future daughter-in-law."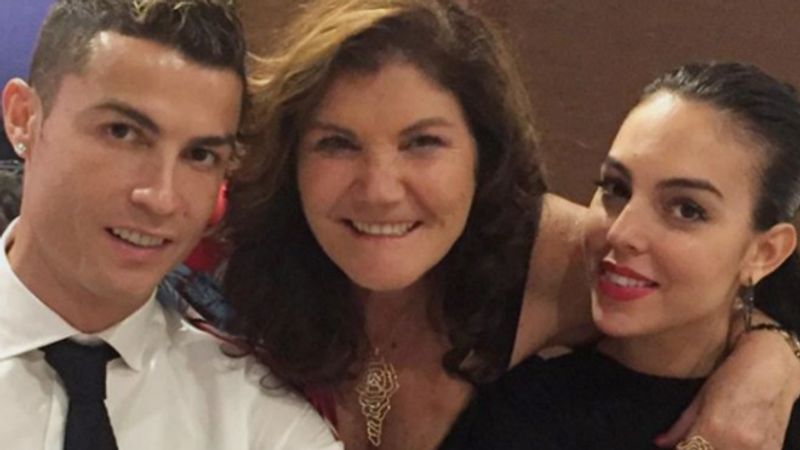 The 28-year-old beauty has a good relationship with Ronaldo's mom.
Georgina Rodriguez is like a real-life Cinderella story! She went from humble beginnings to living the high life with her prince, jamming out on boats and jetskis, taking luxurious rides in supercars and walking red carpets in designer clothing. The Daily Mail even dubbed this modern day princess "the most famous Wag in the world"! Her otherworldly transformation can be seen up close and personal through the documentary I Am Georgina.
However, Georgina Rodriguez's "Cinderella" life is not without complications. Ronaldo already had three children at the time of their union, including Cristiano Jr. and the twins Eva and Mateo. The mother of the player's first three children is always kept a secret. Then, in November 2017, Georgina gave birth to Alana Martina, a daughter, as her first child with Ronaldo. Last October, they announced they were expecting twins, but one of them died shortly after being born.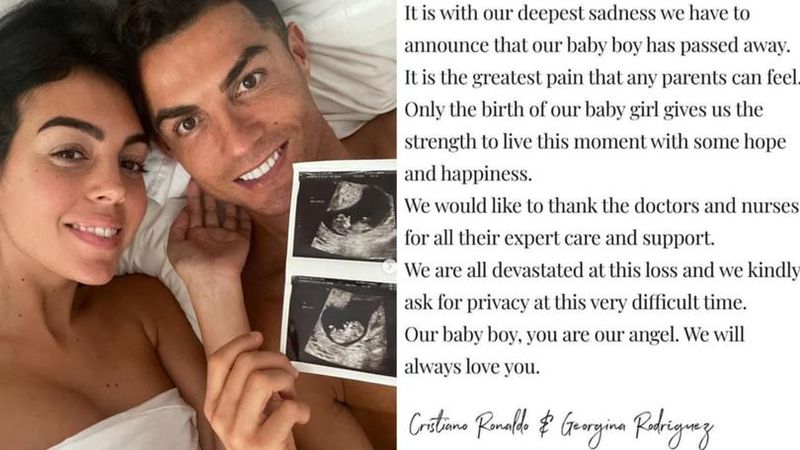 Ronaldo and Georgina announced the death of their new-born son.
Elle newspaper revealed when they interviewed the model in November that her seven-month-old daughter, Bella Esmeralda, was hospitalized with bronchitis while Ronaldo was in Qatar preparing to compete in the World Cup. The beauty summed up 2022: "This is the most difficult year of my life. The happiest moment eventually became the saddest."
At the meeting with Elle, Georgina Rodriguez carried an evident exhaustion but still managed to maintain a professional composure. As she held her phone in hand and updated everyone on her daughter's sudden fever, emphasis was placed on how social media seemed to be intensifying speculation around every move that she made - from alleged feuds with Cristiano's family to having an older sister who only knows extortion or being jealous for no reason. Setting aside all of these rumors as false stories meant nothing more than wanting what any mother would want: To be beside their little one at such difficult times — something which seems hindered by 95% female detractors through Instagram comments.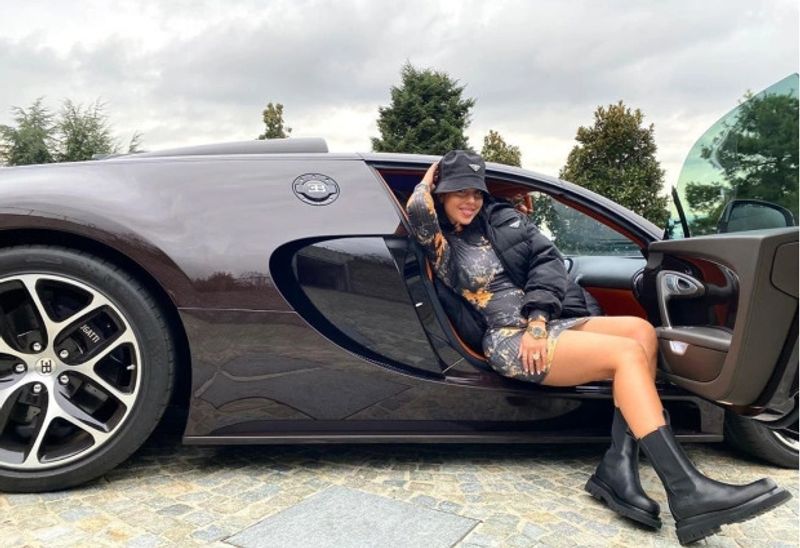 Georgina's life has changed since she met Ronaldo.
Georgina Rodriguez says fame has deprived her of freedom but has also given her many things. Above all money and fame, the thing she cherishes most is her family. "Life has taught me to adapt to each moment, each situation, and not forget where I come from or what I want. When I have nothing in hand, all I need is the love of my family. And now that I have everything, I appreciate my loved ones even more. I have a family full of love. That's my success," the beauty said.
Let's take a look on some of sexiest photos of the Argentine beaty: