Kylian Mbappe: "We will be back."
Striker Kylian Mbappe spoke out for the first time after France's defeat in the 2022 World Cup final with a brief message on social media. 16 hours after the 2022 World Cup final in Lusail, Doha, Qatar, ended, Mbappe publicly expressed his disappointment for the first time. On his official Twitter and Instagram, he said, "We'll be back," and in only over three hours, it had more than 10 million likes.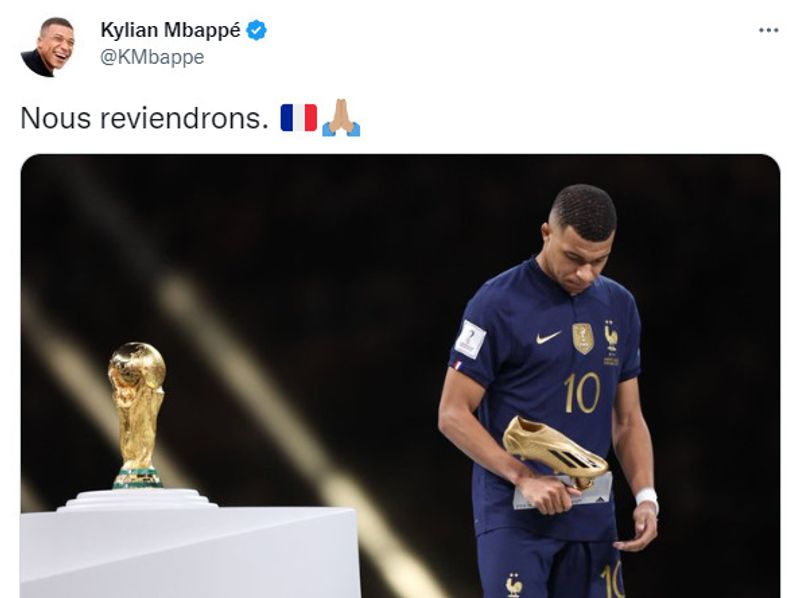 Mbappe's post on Twitter.
Many famous accounts commented under Mbappe's post, in which FIFA wrote: "Can't wait to see you all again". The "football King" Pele commented: "Thank you", with a clasped hand and a heart icon, the Portuguese coach Jose Mourinho only used clapping icons to comment, while PSG's account responded: "Thanks, Kylian. We're so proud of you."
The hat-trick against Argentina on the evening of December 18 helped Mbappe score the most goals in the history of the World Cup finals with 4 goals. He scored all three goals for France to send the match into the penalty shootout. Mbappe took the first penalty and succeeded, but Kingsley Coman and Aurelien Tchouameni missed, causing France to lose 2-4. Because France was dethroned, Mbappe lost the "Best Player of the Final" and "World Cup Golden Ball" awards to Lionel Messi. But he promptly won the "Golden Shoe" with 8 goals at Qatar 2022.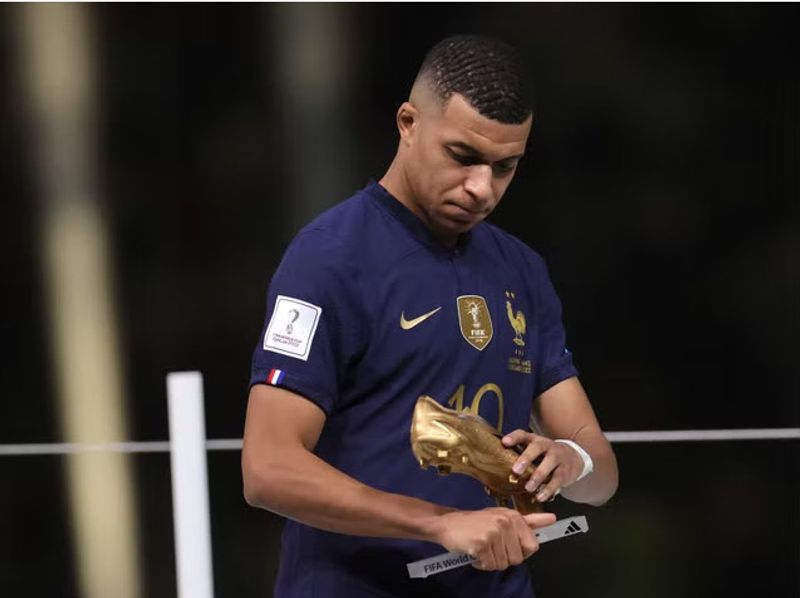 The 23-year-old striker scored 8 goals and won the Golden Boot Award.
Mbappe's performance still inspires many people, even former players. Manchester United's former center-back, Rio Ferdinand, sent a letter to Mbappe: "Brother, you made me scream like a kid at the World Cup. It shows that your performance has affected children and adults in a similar way. What you've done in this biggest playground shows that you're not from Earth. You'll be back."
PSG will return to Ligue 1 on December 28, but it is likely that Mbappe and Messi will be rested for a while after the tournament in Qatar. "Of course, we want Mbappe and Messi to stay," PSG president Nasser Al Khelaifi said. "They are the best players and the best scorers in the world. We have plans to negotiate an extension with Messi after the 2022 World Cup."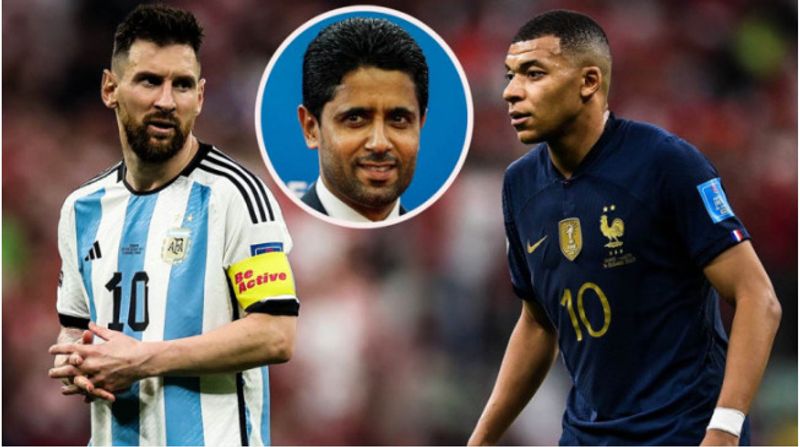 PSG will likely let Messi and Mbappe rest more than other players.
Mbappe has equaled Ronaldo's record of eight goals in the knockout rounds of the World Cup. He also needs five more goals to break Miroslav Klose's all-time scoring record at the tournament. When the 2026 World Cup takes place in Canada, the USA, and Mexico, Mbappe will be 27 years old.