Racism - the nightmare of players after defeats
Following their errors on the field, the players face harsh criticism, including racism on social media. Kingsley Coman became the target of a cyber attack with many abusive, racist words after kicking an 11-meter penalty at the World Cup. The 2022 World Cup ended with France's penalty shootout defeat to Argentina. In contrast to the celebration of Lionel Messi and his teammates, the French players became victims of fans' cyberattacks. Kingsley Coman, one of two people who missed the 11-meter penalty in the penalty shootout in the final between France and Argentina at the 2022 World Cup is the first target of attacks by fanatical fans. On social networks, there were many vulgar and racist comments directed at this player. The discriminatory phrase "n****a" and the monkey, ape, and banana icons, which are used with escapist meanings, were also commented on by many users on the French midfielder's post.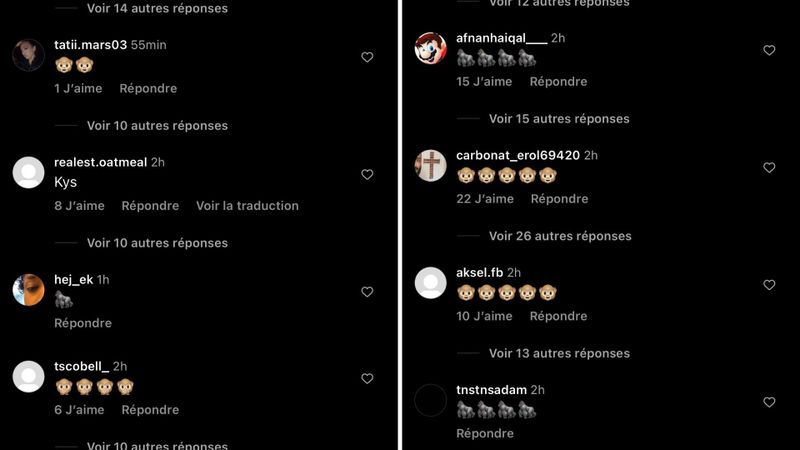 Many comments had negative meaning in the King Coman's twitter
Meanwhile, the Instagram page of another player who missed 11 meters, Aurelien Tchouameni, was also put into restricted mode for commenting. In addition to malicious comments, many other accounts have boycotted bad actions, calling on users to protect black players.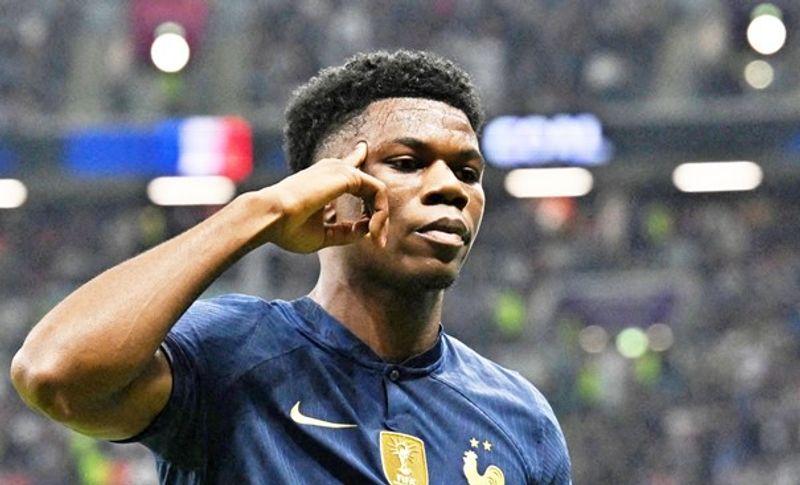 Aurelien Tchouameni also had to set up restricted mode for commenting
The issue of race is still constantly controversial in football. Immigrant players have played an important role in France over the last two World Cups. They won World Cup 2018 with a squad of 20 players born outside of France or with immigrant parents. Meanwhile, more than 90% of the team's goals at the 2022 World Cup have come from the feet of immigrant players.
However, this is not the first time that fans used negative words after a defeat of a football team. In the Euro 2020 final between England and Italy, three young England players, Bukayo Saka (then less than 20 years old), Marcus Rashford (23 years old), and Jadon Sancho (21) missed a penalty. This has led to racist messages as Saka, Rashford, and Sancho are all people of color.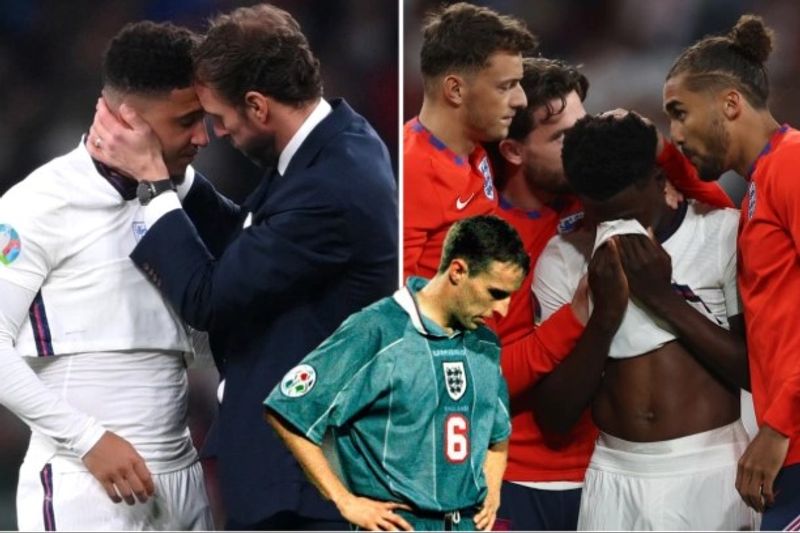 Three young England players suffered racism after failing in the penalty shootout in Euro 2020

Before the incident, the English Football Association (FA) said it was "appalled" by the insults against three England players. Saka's Arsenal club also voiced support for the player and asked the social media companies and the government "to take measures to prevent players from becoming victims of insults".
However, online bullying still exists and has become a big problem in the football world. On social networking platforms, players are vilified for their skin color in comments, messages, and even keyboard symbols (emoji). In the 23rd round of the Premier League season 2021-2022, midfielder Axel Tuanzebe was once scorned on social networks for making a mistake that caused MU to receive a penalty at the last minute, thereby being equalized by Everton.
Online defamation doesn't just apply black players. Granit Xhaka, a player who plays for Arsenal and Switzerland, had to receive thousands of criticisms. His family, even his newborn daughter was cursed after the 2019 incident.
Aside from the aforementioned case, Mesut Ozil was also a victim of racism following the 2018 World Cup. This case made many football fans angry. Four years ago, Mesut Ozil was seriously criticized after a photo was taken with Turkish President Recep Tayyip Erdogan. In the 2018 World Cup, Germany was eliminated from the group stage after losing to an Asian representative, South Korea, and Ozil is the target of all blame. At that moment, German Football Federation did not have any action to protect this player that make him believe that German fans and the DFB (German Football Federation) are only focused on criticizing him for the photo rather than the football aspect. This, according to Ozil, is a disrespect to his Turkish roots as well as a form of political propaganda.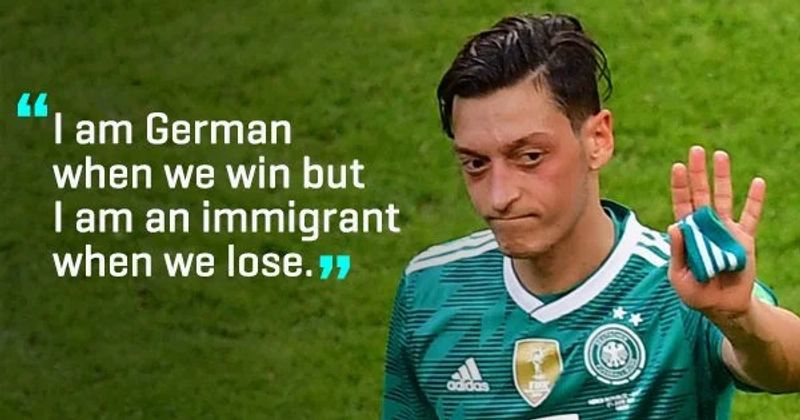 Mesut Ozil is also a victim of racism
"I will not continue to play for Germany at the national level when I feel racist and insulted," - Ozil wrote on his personal page when announcing his retirement from the national team.
Ozil's famous quote, "I Am German When We Win, An Immigrant When We Lose" was also quoted by many people when the German team covered their mouths to take pictures, supporting human rights at the 2022 World Cup.
Racism is a long-standing issue, but it is complicated and will not be solved overnight, as many people believe. To deal with this issue, it is necessary to have the coordination of social media, related organizations, and the awareness of football fans.