Bologna FC results 2021-22: A moderate start for the new season
Bologna F.C. 1909 have performed moderately in the first stage of the 2021-22 season. With what they have achieved, Bologna are standing 9th in the Serie A table, but out of the Coppa Italia. Accompany us and take a closer look at the Bologna results in the 2021-22 season.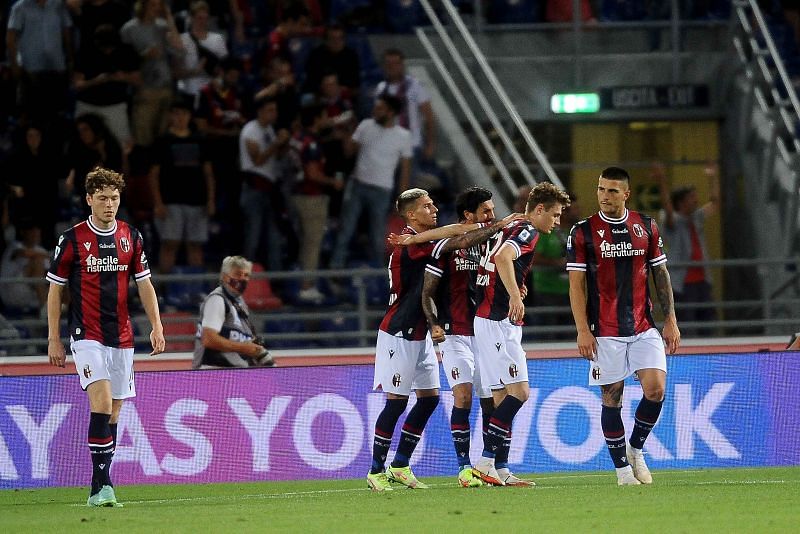 Friendlies
Bologna had a moderate result in the 2021-22 preseason. Within their six friendlies, Bologna had equal numbers of wins and losses. They surpassed Bagnolese, Feralpisalo, and Pordenone by 6-1, 1-0, and 4-2 wins respectively. The other three friendly games were against two European giant football clubs, Borussia Dortmund and Liverpool. Therefore, it was no surprise that Bologna were defeated without any chance to get a goal. The Bundesliga club successfully won over Bologna with a 3-0 win, while Liverpool were the triumph in both two friendlies with Bologna, with a 2-0 and 1-0 final result.
Overall
In the 2021-22 season, Bologna are participating in two major competitions, Serie A and Coppa Italia. However, unfortunately, Bologna were eliminated from the Coppa Italia right from the first round. They entered this cup competition on 16 August in the first round. Bologna joined the Coppa Italia as a Serie A club, therefore, they got the berth to skip the preliminary round.
However, the first round was also the last round for Bologna in this competition. They were defeated by Ternana which is a club that is underestimated and considered an underdog compared to Bologna. Ternana just played in the Serie A twice and won only one Serie B and Serie C title. Although Bologna scored four goals in this first Coppa Italia match, they were still lost to Ternana who got five goals and were always ahead in the score during the match.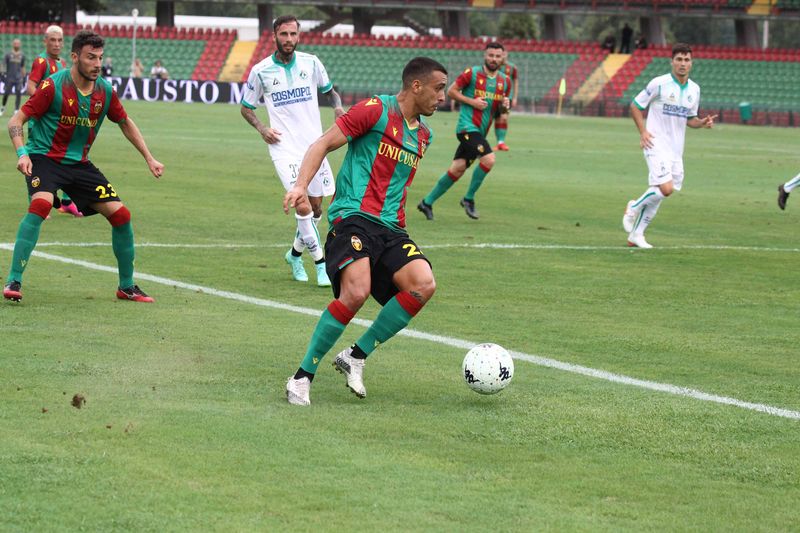 Bologna vs Ternana in the Coppa Italia's first round
Ternana had their two first goals in the 6th and 21st minutes by Davide Agazzi and Alfredo Donnarumma. After that, Nicolas Dominguez shortened the distance between the two clubs by his goal in the 38th minute. Ternana kept going ahead with another three goals, including two by Diego Peralta in the 40th and 54th minutes and one penalty goal by Cesar Falletti in the 50th minute. With all effort, Bologna scored two goals in the next minutes but still ended up with a 4-5 loss against the Serie B side.
In the 2021-22 season, Siniša Mihajlović's students are currently standing in the 9th position. They won three games, drew two games, and lost two games in their first seven Serie A matches. The following table will show you in detail what Bologna have achieved after their seven matches in the 2021-22 Serie A.
Bologna's Serie A detailed results
Their first Serie A match was a hard win as there were no goals in the first half. Federico Bonazzoli was the first player who brought the opening goal to the match and to Salernitana. It was not a created goal, but a penalty goal awarded for Salernitana. Since then, two clubs kept scoring before the 80th minute. They finished the game with a 3-2 win for Bologna. There were even three red cards for two teams (two for Bologna and one for Salernitana) in this match, but it doesn't seem to affect the performance of Siniša Mihajlović's boys.
The second win was matchday 3 thanks to Mattias Svanberg who scored the winning goal for Bologna in the 78th minute. It was also the only goal of this match because both teams didn't perform really greatly on that matchday. The statistics showed that there were only 20 shots during the match, 15 from Bologna players and five from Verona. Bologna's last win so far was their matchday 7 against Lazio who are ranked 6th in the 2021-22 Serie A league table. Bologna successfully surpassed Lazio with a 3-0 win by three young players from three different positions.
Besides their three wins, Bologna also suffered two big losses against Internazionale and Empoli. On matchday 4, Bologna witnessed a big away loss but it was judged an imbalanced game because facing against a strong rival like Inter Milan was obviously a challenge for Bologna. Inter Milan, with their home advantages too, scored three goals in the first half and three in the second stage. Edin Dzeko scored two consecutive goals in the 62nd and 68th minutes and helped create a big distance between the two teams, while Bologna only scored one goal in the last minutes of the match.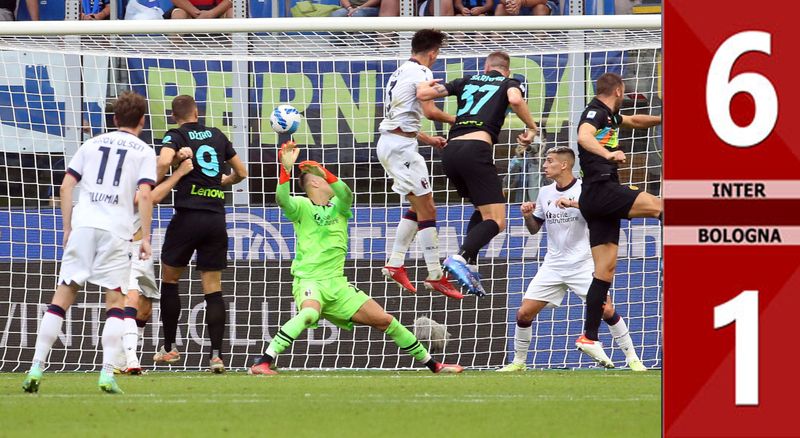 Bologna vs Inter Milan in the Serie A game
References
Wikipedia
Betimate.com