Barcelona in the winter transfer window: sign and retain pearls of football
Unlike clubs such as Liverpool and Chelsea, which signed excellent and famous players in the winter transfer window, Barcelona's priorities are to sign and retain young talents. Having planned to sign 18-year-old attacking midfielder Oscar Gloukh
Barcelona had very little hope going into the January transfer window. However, the club has been very busy this week as a result of the Memphis Depay transfer issue, with Atletico Madrid apparently interested in signing the Dutchman.
Depay's impending departure will undoubtedly affect the team's attacking ranks; this goes without saying. According to Israeli news channel One, it appears the club is already planning for the future by scouting Oscar Gloukh. Gloukh, a professional attacking midfielder, presently plays for Maccabi Tel Aviv. The 18-year-old made his professional debut last year and has since established himself as a key member of the team's offensive unit.
In fact, Gloukh has played for Maccabi Tel Aviv in 31 competitive games, scoring nine goals and dishing out six assists. Most of his involvement in goals has occurred this season, and the attacker's contributions have been crucial in keeping his team in the title chase.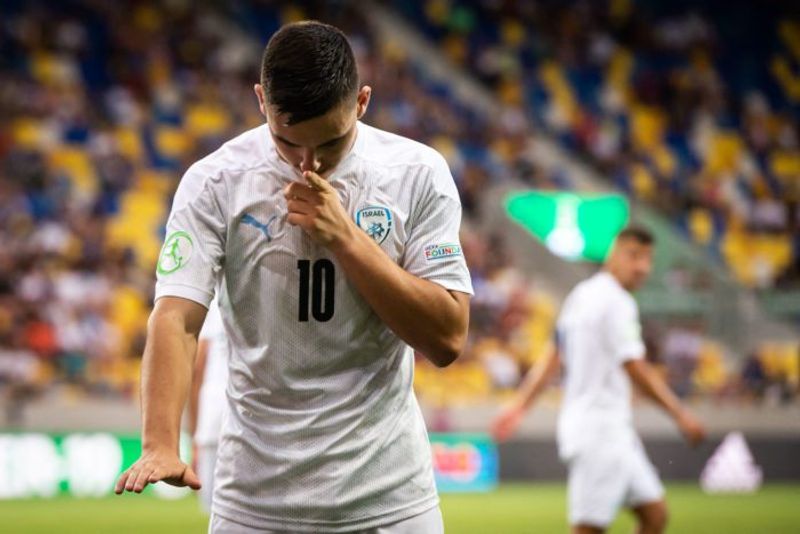 Oscar Gloukh
According to the report, Barcelona scouts have been closely monitoring Gloukh's development and have twice observed him in action. The youngster's performances have left them feeling impressed, and a transfer seems likely to happen soon.
It also implies that Besiktas, a Turkish powerhouse, had made Maccabi Tel Aviv a job offer for Gloukh. The Israeli team, however, turned down the offers because they have no plans to let the player move during the current January transfer window.
It looks like Maccabi Tel Aviv wants to hold off on making a decision about Gloukh's future until the summer.
The player's contract with the club contains a €7 million release clause and ends in the summer of 2025. Numerous other teams, including AS Roma, Ajax, Tottenham, Dortmund, Feyenoord, PSV Eindhoven, Marseille, Monaco, and Benfica, are also interested in signing him.
It will be interesting to watch whether Barcelona makes a formal offer to sign the intriguing 18-year-old Gloukh.
Be willing to sign Pearl Of Argentina Football Lucas Roman
Lucas Roman, a gem from Argentina, is on the verge of joining FC Barcelona from Ferro Carril Oeste. Good scouting reports on the 18-year-old, who is now playing for his team at the second level, have come to Barca. Negotiations between the two parties are already underway, and Roman is free to take a loan to Catalonia during the ongoing winter transfer market. Roman would join the Barca Athletic a reserve team upon his arrival.
Ousmane Dembele now plays on the right wing for the first team, but Roman is described as a versatile and skilled left-footed number 9 who can also play there. Roman, regarded as one of soccer's "great diamonds," has already been contacted by some of Argentina's top teams, including Boca Juniors and River Plate, which won the World Cup. However, neither club has chosen to hire Roman.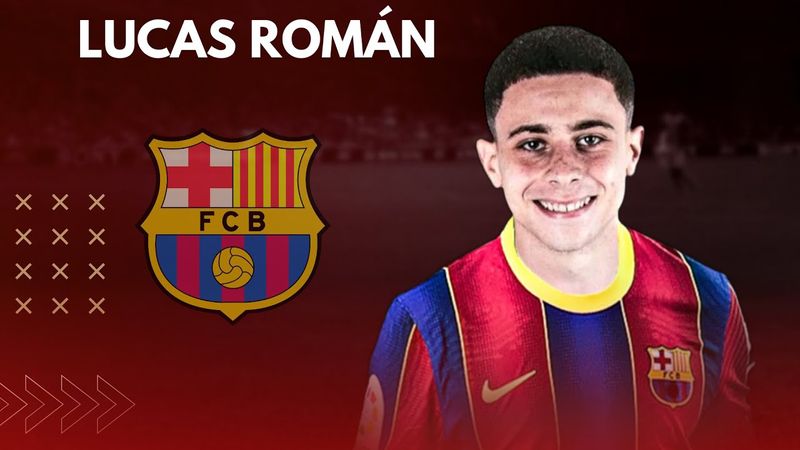 Barcelona want to own Lucas Roman
Roman is already an Argentina international in the youth categories. He is currently preparing for the South American U-20 championships from January 19 to February 12 under the guidance of Barca legend Javier Mascherano, despite having obviously not yet distinguished himself for the senior team. Roman reportedly attracted Barca's attention during the entire 2022 season, with three goals and an assist in 27 games.
Barça saw him play in the L'Alcudia tournament in Spain, which Argentina won by defeating border rivals Uruguay 4-0 in the final, in addition to watching him in Argentina, where he was one of the shocks of the First National League. Roman will be free to negotiate with any club he chooses after his contract expires in December of this year, but Barcelona wants to include him in Barca Athletic for the second half of the season as they pursue promotion. Barca and Barca Athletic would not violate Financial Fair Play rules if no money was exchanged during the trade.
Extending the contract with Alejandro Balde
According to reports, Alejandro Balde will extend his contract with Barcelona soon. The potential Arsenal signing will agree to a new contract with a €500 million release clause, maybe for five more years.
Under Xavi Hernandez, Alejandro Balde's progress has increased significantly this year. This season, the 19-year-old has replaced Jordi Alba as the club's first-choice left-back. The Catalan giants were searching internally for a long-term answer to the problem. Barcelona was interested in bolstering the left-back position, as seen by the arrival of Marcos Alonso in the summer. Nevertheless, Balde asserted his claim to the position despite the former Chelsea defender's presence. Following strong performances since the start of the current season, the young player has taken the position and made it his own.
Last year, he appeared on five occasions in La Liga. Balde has appeared the most frequently despite having two seasoned heads in the form of Alba and Alonso up front. His outstanding performances also earned him a call-up to Luis Enrique's Spanish World Cup squad in 2022, where he made his international debut. Overall, Balde appears to have a bright future, and other clubs are apparently competing for his services. According to reports, both Newcastle United and Arsenal are keeping an eye on the 19-year-old's progress.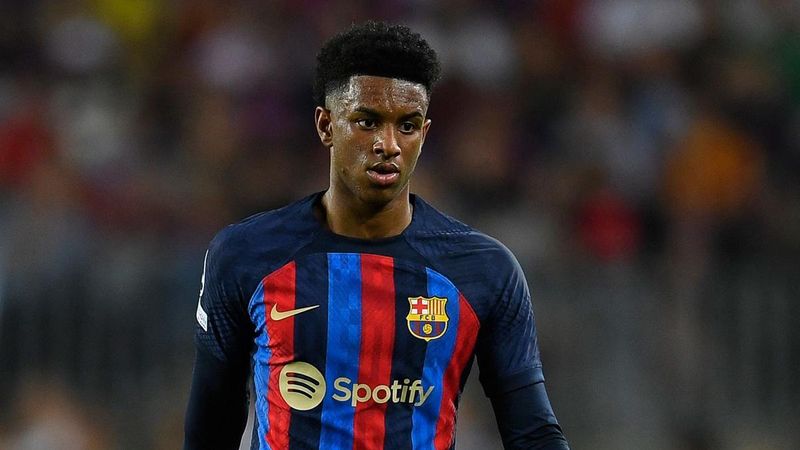 Alejandro Balde
Even Chelsea and Manchester United were listed as potential suitors. Balde will indeed sign a new contract with Barcelona, according to Fabrizio Romano, and it will have a €500 million release clause. The news puts an end to unwarranted rumors about the Arsenal target and guarantees the Catalan giants will have a reliable left-back for many years.
Balde was reportedly interested in a five-year contract with Barcelona back in November, according to reports. The new contract's duration could remain the same. Romano also addressed the talk of a possible transfer to Arsenal and made the following remarks. "Barcelona are really close to agreeing on a new deal with Balde; it will happen soon. It's about final details, and it could include a €500 million release clause. "My understanding is that Arsenal are not in talks to sign him as of now."
Meanwhile, Arsenal was not expected to prioritize the acquisition of a left-back.They continue to have plenty of supplies there. They were looking for one throughout the summer, but they settled on Oleksandr Zinchenko. Since then, Mikel Arteta has made the Ukrainian his top pick for this campaign. In addition, they have Takehiro Tomiyasu, who has occasionally performed the part this season, and Kieran Tierney. The Gunners will keep working to get Mykhaylo Mudryk and perhaps another midfielder before the current transfer window closes. As things stand, they are still not in the running for a new full-back.