Cody Gakpo becomes a Liverpool player
Cody Gakpo will be leaving PSV Eindhoven for Liverpool, the Dutch club has confirmed.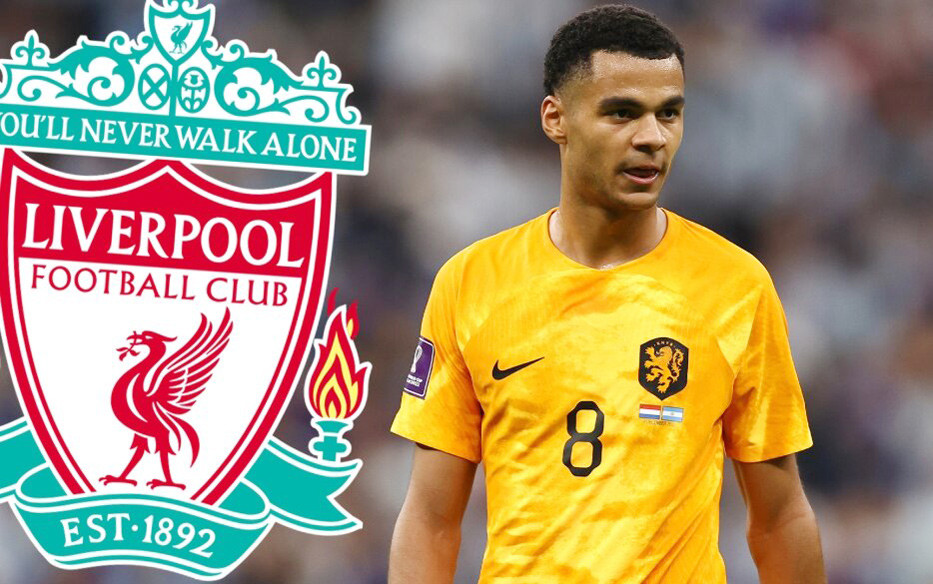 In an announcement on Twitter, PSV stated:
"PSV and LFC have reached an agreement on the proposed transfer of Cody Gakpo. The 23-year-old attacker will leave for England imminently where he will be subjected to the necessary formalities ahead of the completion of the transfer."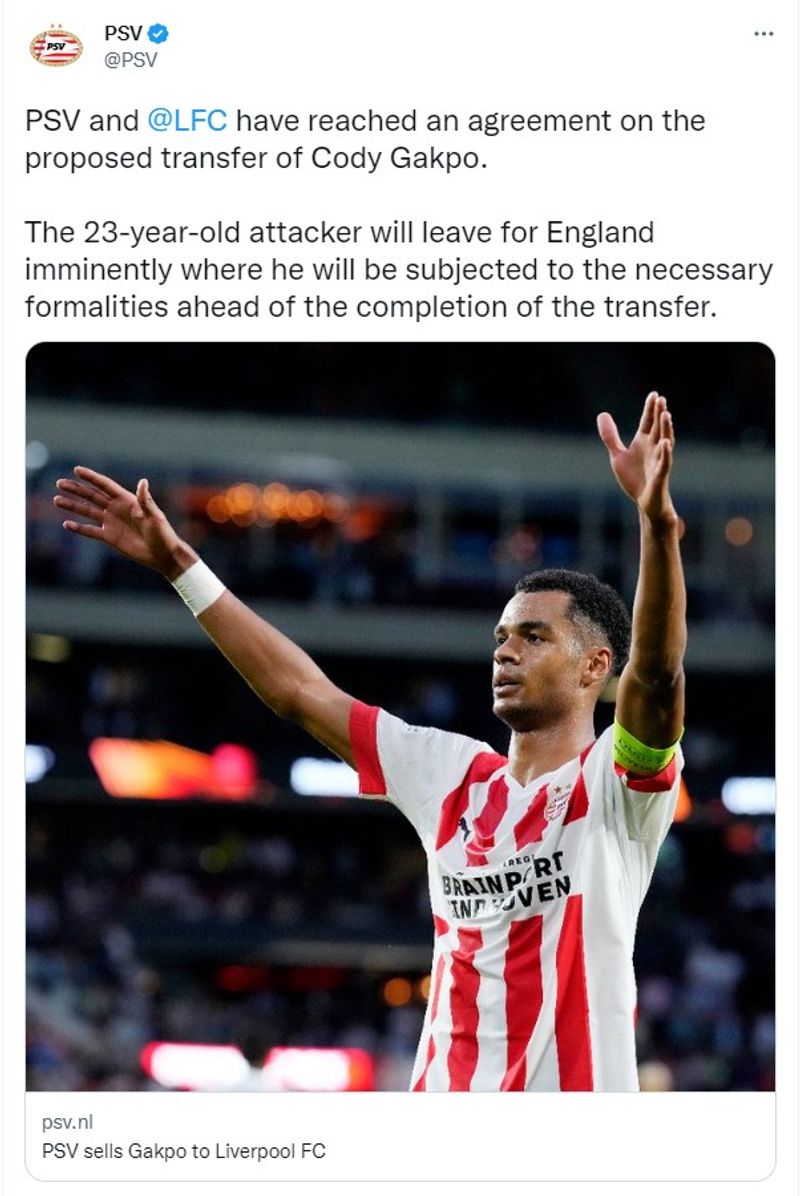 PSV's announcement
According to journalist Fabrizio Romano, "The Kop" will pay its Dutch partner 42 million euros in transfer fees, along with additional clauses that can bring the total value of the contract to 59 million euros.
"We will not announce the transfer fee, but this is a record deal for PSV," said Philips owner Marcel Brands.
Cody Gakpo's value in the transfer market increased dramatically after the 2022 World Cup. In this tournament, Gakpo impressed when he scored three goals in the World Cup with his head, left foot, and right foot. After the tournament in Qatar, Transfermarkt increased Gakpo's value from 45 million euros to 60 million euros.
This season, Gakpo has accrued 35 goals and assists for PSV and the Dutch national team, continuing his impressive form from 2021–2022.
The Dutch player is 1.89 meters tall but possesses good speed and technique. He can play well on both flanks and in the middle. The strong point of the striker wearing a PSV shirt is the ability to control the ball and the decisiveness of each final decision.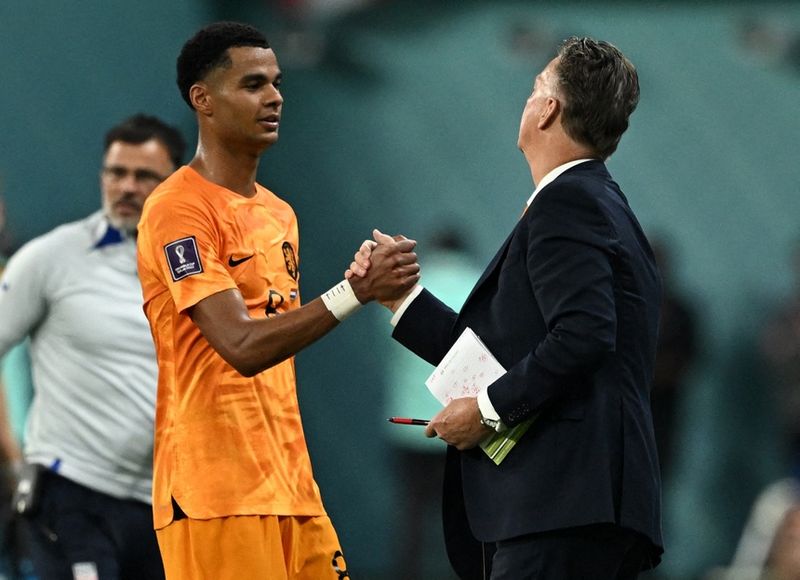 Gakpo had a good performance in World Cup 2022
In the summer transfer window, Leeds United sent their director of football, Victor Orta, to seal the deal on the acquisition of Gakpo. The attacker, though, stayed at PSV, and his reputation has improved since then.
Erik ten Hag and Manchester United showed considerable interest in the 23-year-old, but the Red Devils took their time making a bid and wanted to pay more in add-ons.
Liverpool, on the other hand, were content to pay a higher sum up front, which led them to sabotage United's transfer and convince PSV to accept their offer. Liverpool has been without Diogo Jota, Luis Diaz, and Roberto Firmino due to injury this season.Gakpo will challenge Darwin Nunez for a spot in the starting lineup.
This is the second time in two consecutive transfer windows that Liverpool have raised their hands against rival Manchester United. Before that, the Anfield club quickly recruited Darwin Nunez when this player was still in the sights of MU.
On Boxing Day, the striker received clearance to go to the UK to finalize his deal with Liverpool, which is expected to be made public as soon as the January transfer window opens.
For clubs in England and Scotland, the transfer market will open on January 1 of 2023, and assuming all the appropriate paperwork is submitted, Gakpo may make his Liverpool debut against Brentford on January 2 on Monday Night Football.