Cristiano Ronaldo Jr. had a new club after leaving Manchester United
Following his father's departure from Manchester United, Cristiano Ronaldo Jr. has rejoined the Real Madrid academy.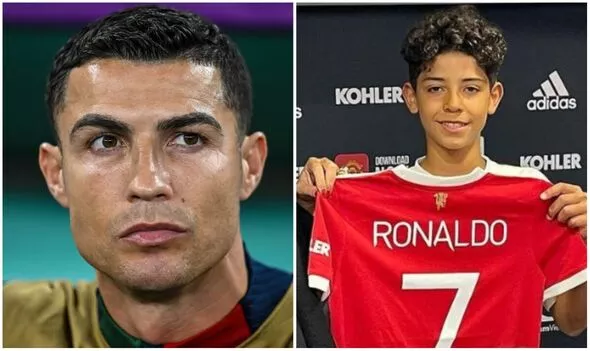 Following his father's departure from the club last month, Cristiano Ronaldo Jr. has left Manchester United. Before the World Cup, Ronaldo Sr's contract was terminated as a result of an explosive interview with Piers Morgan in which he attacked the club, his manager Erik ten Hag, and the Glazer family.
After Portugal's failure at the World Cup, the five-time Ballon d'Or winner is still looking for his next club, but Ronaldo Jr., who also departed with his father, has already been successful in finding a new squad. According to La Razon, the 12-year-old followed his father and played in the academy of whichever club he was then representing, leaving United's system and rejoining Real Madrid.
Cristiano Jr., often known as "Little Cristiano," was born in San Diego in 2010 and goes by the moniker "Cristianinho." During his father's tenure at Los Blancos, the child participated in the club's youth program, although he later left for Juventus and subsequently for United alongside Ronaldo Sr.
Even though it will be difficult for him to follow in his father's illustrious footsteps, he has already made an impression while playing for Real and subsequently for United's youth teams, where he frequently mimics his father's signature "Siu" celebration.
After Ronaldo Jr. scored United's fifth goal against EF Girones Sabat in a youth tournament in Spain in April, this was captured on camera. His teammates joined in the jubilation by yelling "Siiiu" as a unit. A video of the child performing some impressive footwork during a United training session surfaced in March.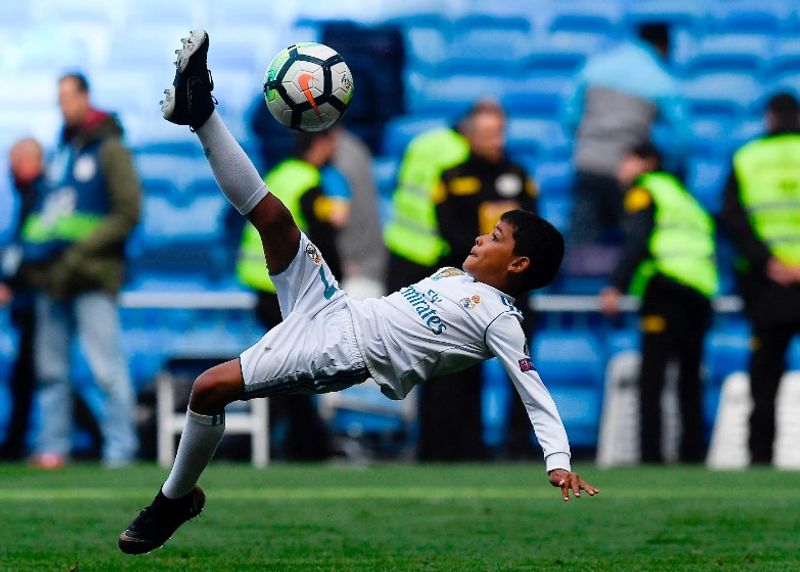 Jonaldo Jr showed hí talent in the young team
Regarding his son's football abilities, Ronaldo Sr stated that he will not push his son to pursue a full-time football career. He said:
"Only time will tell. I will never pressure him. He will do what he wants. Also what I want the most for Cristianito and everyone else is that they're happy and that they choose what they want. I will support in any way."
Dolores Aveiro, Ronaldo Jr.'s grandmother, once remarked that he was superior to his father at his age. She said: "At his age, he [Ronaldo Jr] plays better than Ronaldo. At the time, Ronaldo didn't have a coach, but today Ronaldo is his son's teacher."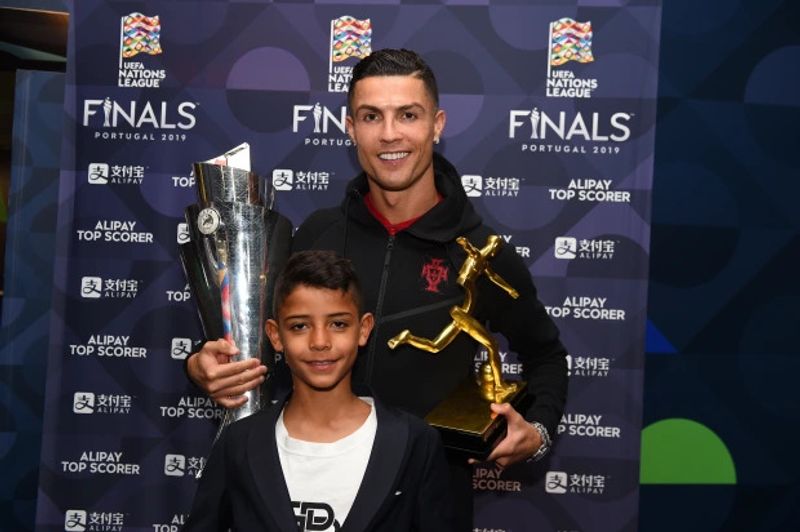 Ronaldo supports his son's desire

Since being released by United on November 22, Cristiano Ronaldo Sr. has been maintaining his fitness levels by working out in the Spanish capital and using the facilities of his previous club.
However, there is no indication that Carlo Ancelotti's team wants to make him an offer to return to the club for a second stint. Instead, he is more likely to sign with Saudi Arabia's Al Nassr after failing to find a Champions League team willing to sign him due to his high salary demands. According to reports, the Middle Eastern club has booked Ronaldo's medical as he prepares to accept a three-year, £173 million contract offer.
After scoring more than 50 goals in 20 games during his first stint at Real Madrid, it is unclear if his kid will subsequently join the Saudi giant's youth program or stay in Spain, where he has already found success.